Weekly Guide: September 21–27
Enjoy seven of Puccini's most passionate masterpieces—from his first international success, Manon Lescaut, to his grand final opera, Turandot, to the timeless tragedy La Bohème—with the next week of free streams features. Learn more about each of this week's seven titles with this guide.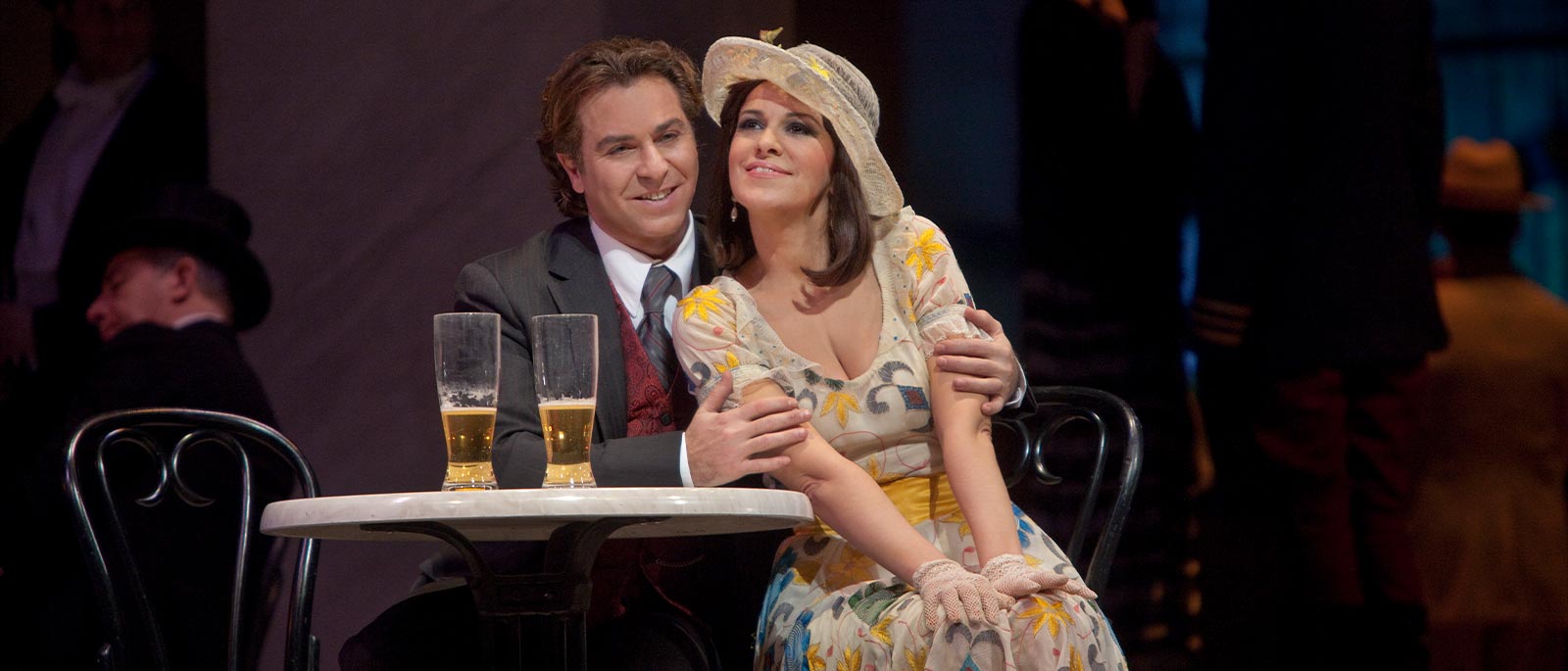 Monday, September 21
Puccini's La Rondine
Goaded by a group of Austrian directors to created a Viennese operetta in the style of Léhar and inspired in no small part by the recent success of Strauss's Der Rosenkavalier, Puccini delivered his lightest opera—though not without including a suitably melancholy ending. At least the central courtesan, impossibly in love with a debt-strapped playboy, doesn't die. The composer gussies up his tale with a chic setting—Paris and the French Riviera—and a menagerie of unforgettable tunes, including the Act I "Chi il bel sogno di Doretta."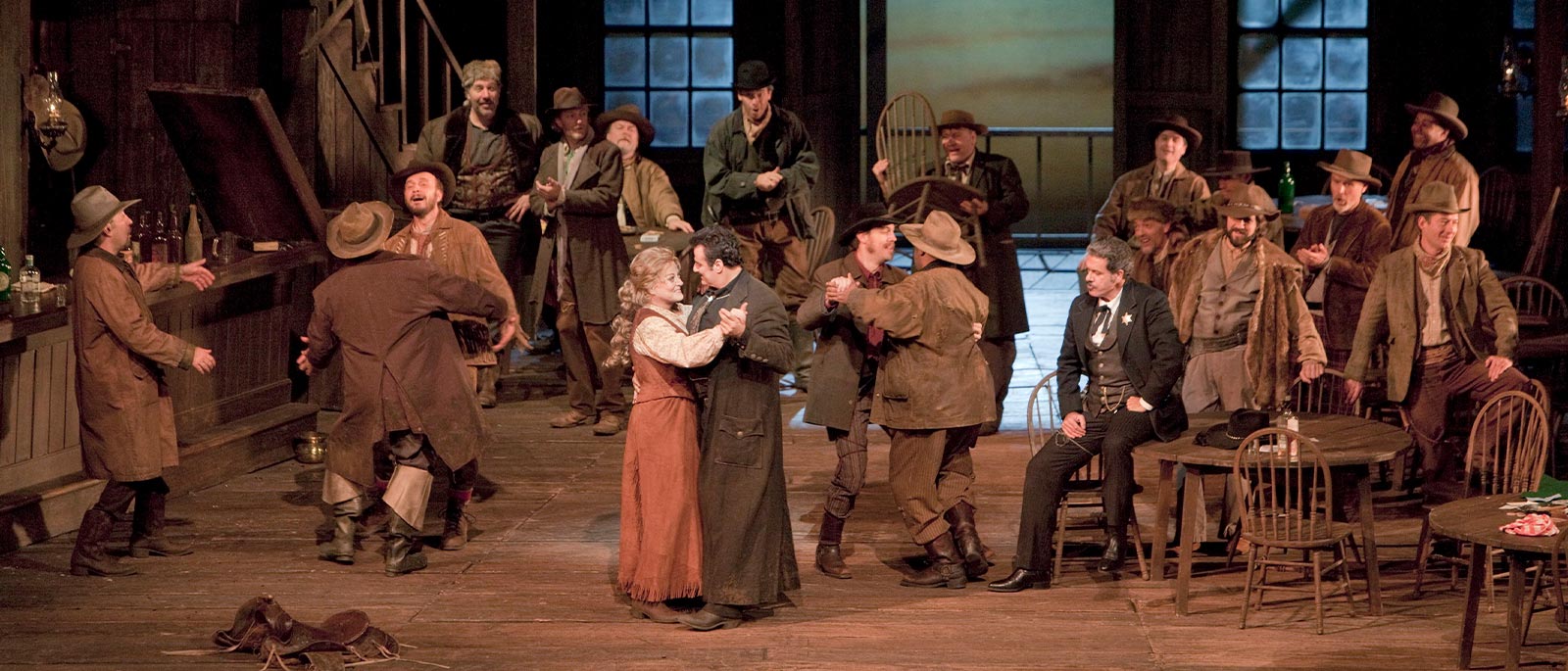 Tuesday, September 22
Puccini's La Fanciulla del West
Though less familiar than Puccini's greatest hits, this action-packed tribute to the American Wild West, which received its world premiere at the Met in 1910, is every bit as compelling. Its sweeping, evocative score deftly captures the feel of a Gold Rush–era mining camp, the perfect place for a sweet-talking bandit to fall for a gun-toting bar owner with an enormous soprano voice and a heart of gold.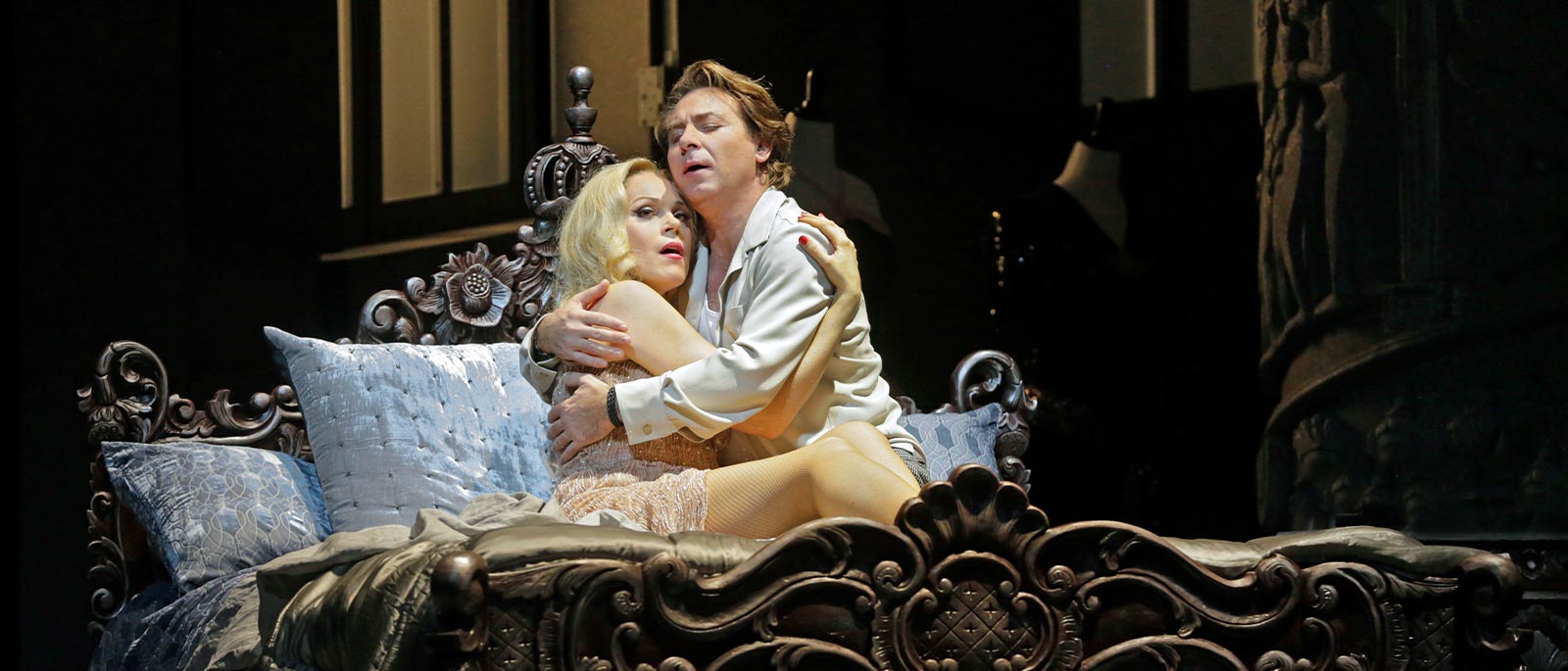 Wednesday, September 23
Puccini's Manon Lescaut
When he set out to write a new opera based on the same irresistible heroine that inspired Massenet's popular Manon, the young Puccini was undaunted by the risk of provoking comparisons. As he explained: "Why shouldn't there be two operas about Manon? A woman like Manon can have more than one lover." And in his take on the alluring young country girl who becomes the toast of Paris before suffering an ignominious end, the composer came through with a masterpiece equal to Massenet's, trading the French composer's urbane elegance for overwhelming emotionality.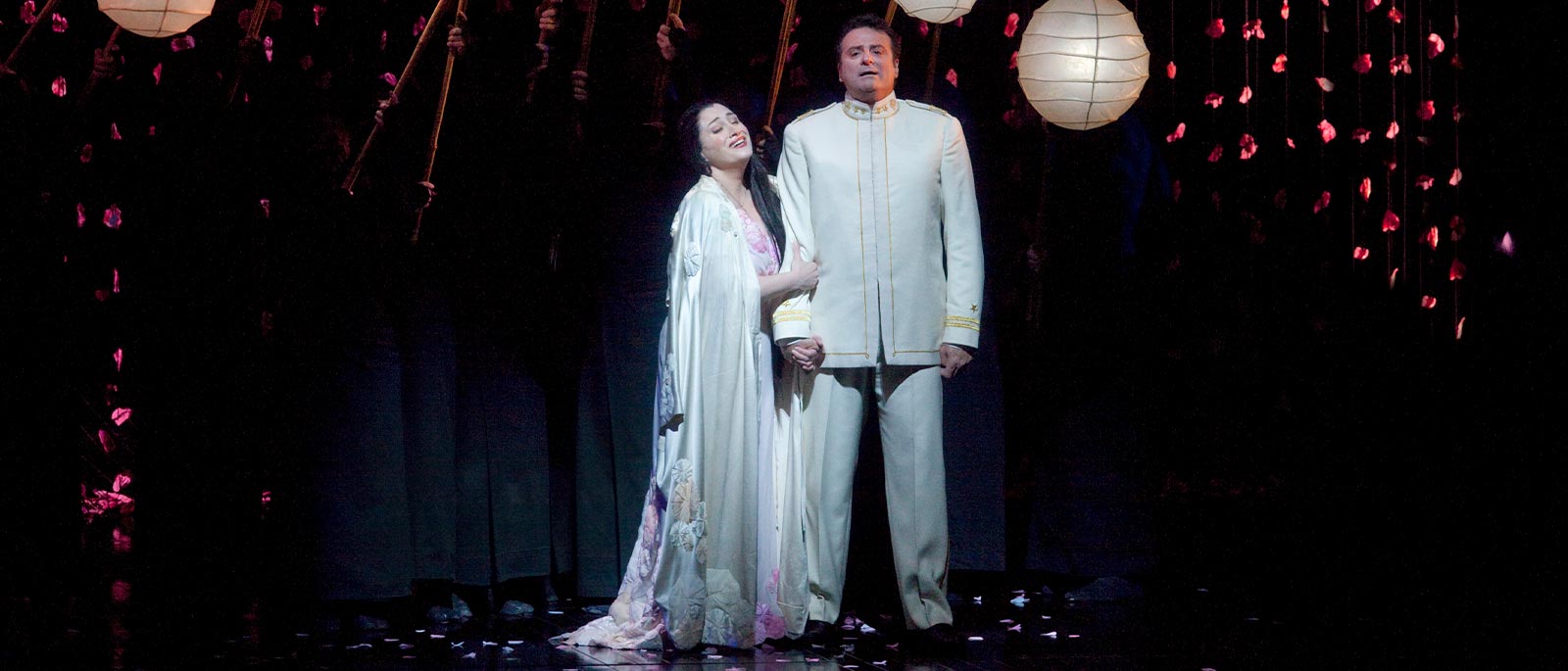 Thursday, September 24
Puccini's Madama Butterfly
Anthony Minghella's exquisite production—an instant classic at the Met since its 2006 premiere—provides an evocative setting for this tragedy about a noble but naive geisha awaiting the return of her American Navy lieutenant. Key to the staging are symbolic visuals that tap into traditional Japanese culture while honoring the searching, timeless beauty of Puccini's mid-career masterpiece. The production never distracts from the heartrending tragedy; instead, it complements the composer's powerful score at every turn.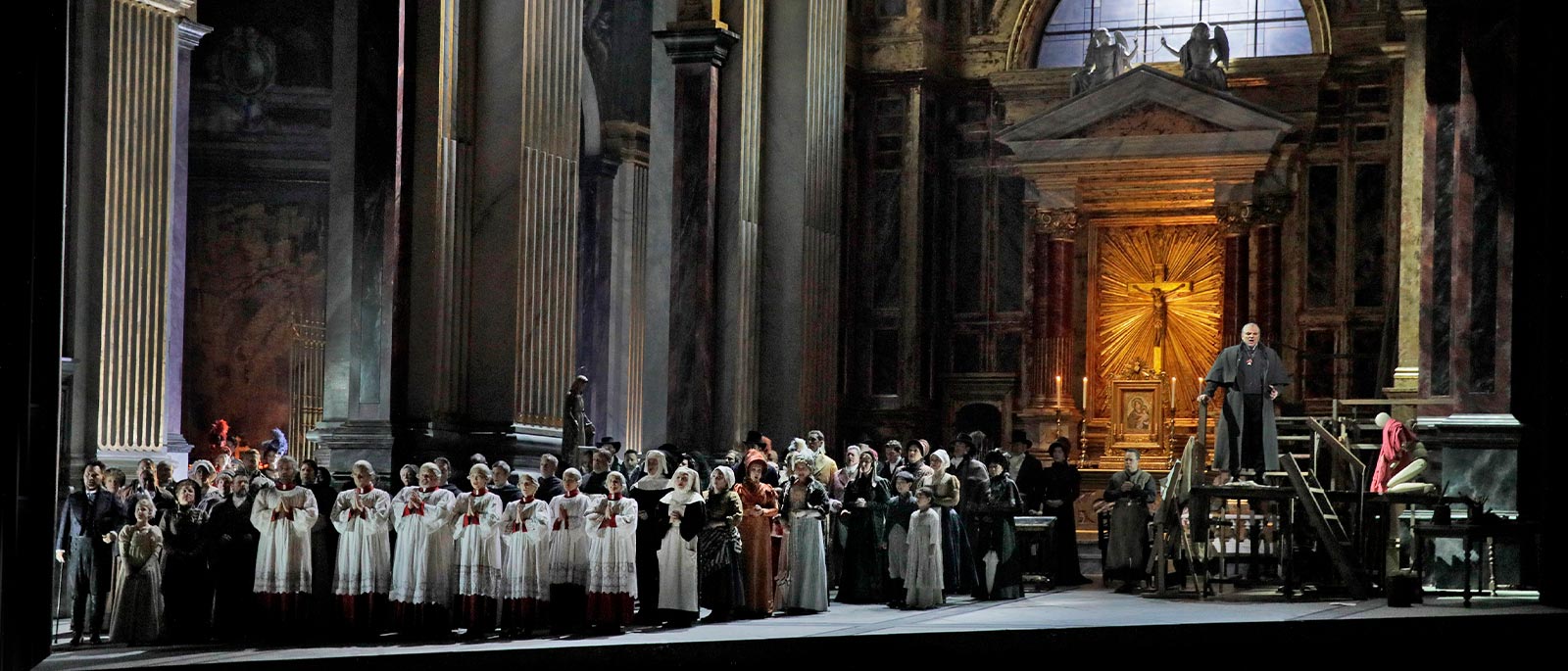 Friday, September 25
Puccini's Tosca
In his classic potboiler, Puccini stirs together some of humanity's strongest motivating forces—love and loyalty, fear and cruelty—to create an operatic thriller that sinks its teeth into the listener with the opening chords and never lets go. Taking place in Rome in 1800, the story concerns a fiery yet devoted diva, the painter/revolutionary whom she loves, and a sadistic police chief determined to crush political rebellion and claim Tosca for himself. All three are among opera's most indelible characters.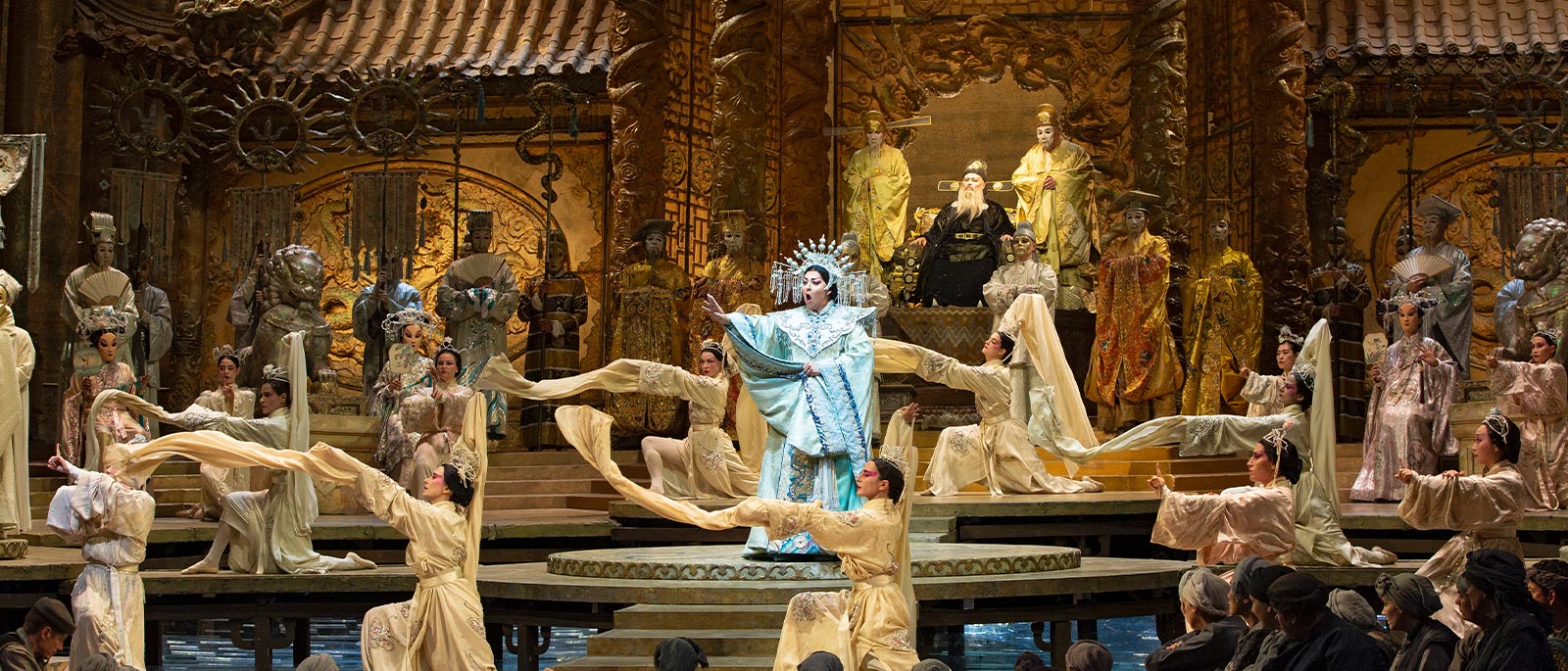 Saturday, September 26
Puccini's Turandot
A legendary ancient princess presents each new suitor with a series of riddles; success will win her hand, but failure costs his head. One brave warrior prince rises to the challenge, determined to thaw Turandot's frozen heart. Puccini lavishes the tale with some of his finest and most spectacular music—not to mention "Nessun dorma," an aria instantly recognizable far beyond the confines of the opera house. Combined with Franco Zeffirelli's breathtakingly opulent production, it makes for one of opera's grandest experiences.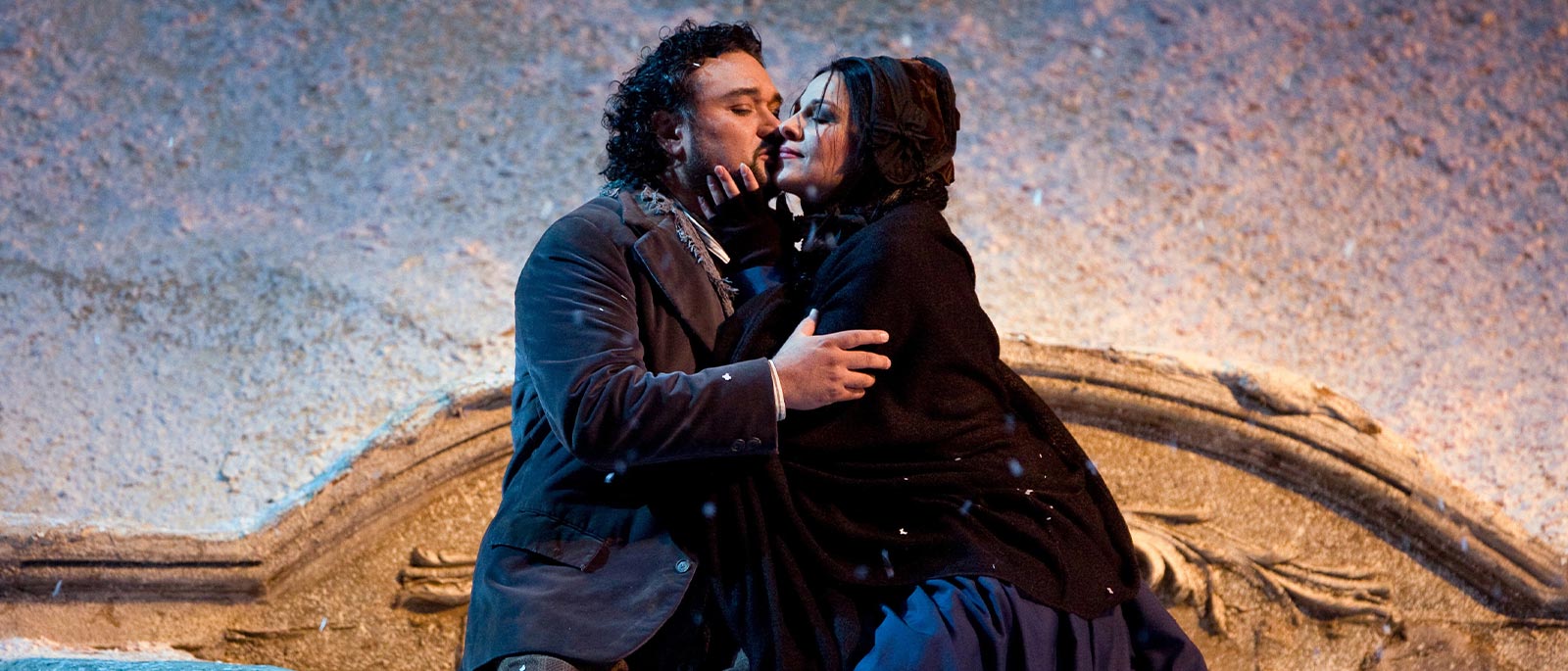 Sunday, September 27
Puccini's La Bohème
As classic as opera gets: the most-performed work in Met history in the company's most-performed production, but late director Franco Zeffirelli. An archetypal tragedy filled with gorgeous and deeply affecting music, Puccini's timeless tale of love, camaraderie, jealousy, and loss in the garrets and cafés of bohemian Paris has reliably enchanted—and devastated—audiences since its 1896 premiere.