Weekly Guide: September 14–20
The next week of free streams features a spectacular lineup of bel canto favorites, with seven popular operas by Donizetti, Rossini, and Bellini. Discover the full lineup with this helpful guide.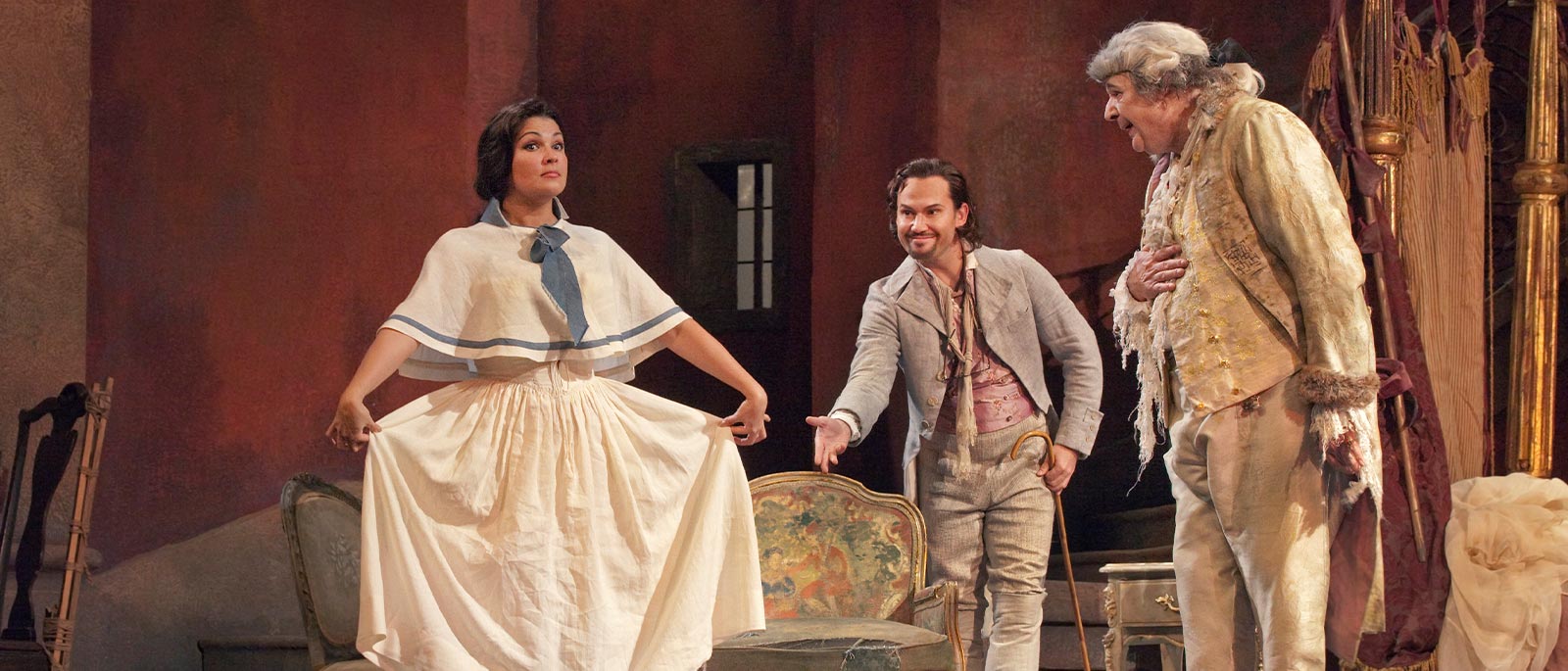 Monday, September 14
Donizetti's Don Pasquale
A runaway success since its premiere in 1843, Donizetti's boisterous comedy charts a buffoonish old man's marriage to a clever young widow who outsmarts him at every turn. The opera, a touchstone of the bel canto style, showcases many of the composer's most charming melodies, and has also become a particular favorite of bass singers, who are handed a deliciously hammy and expansive title role.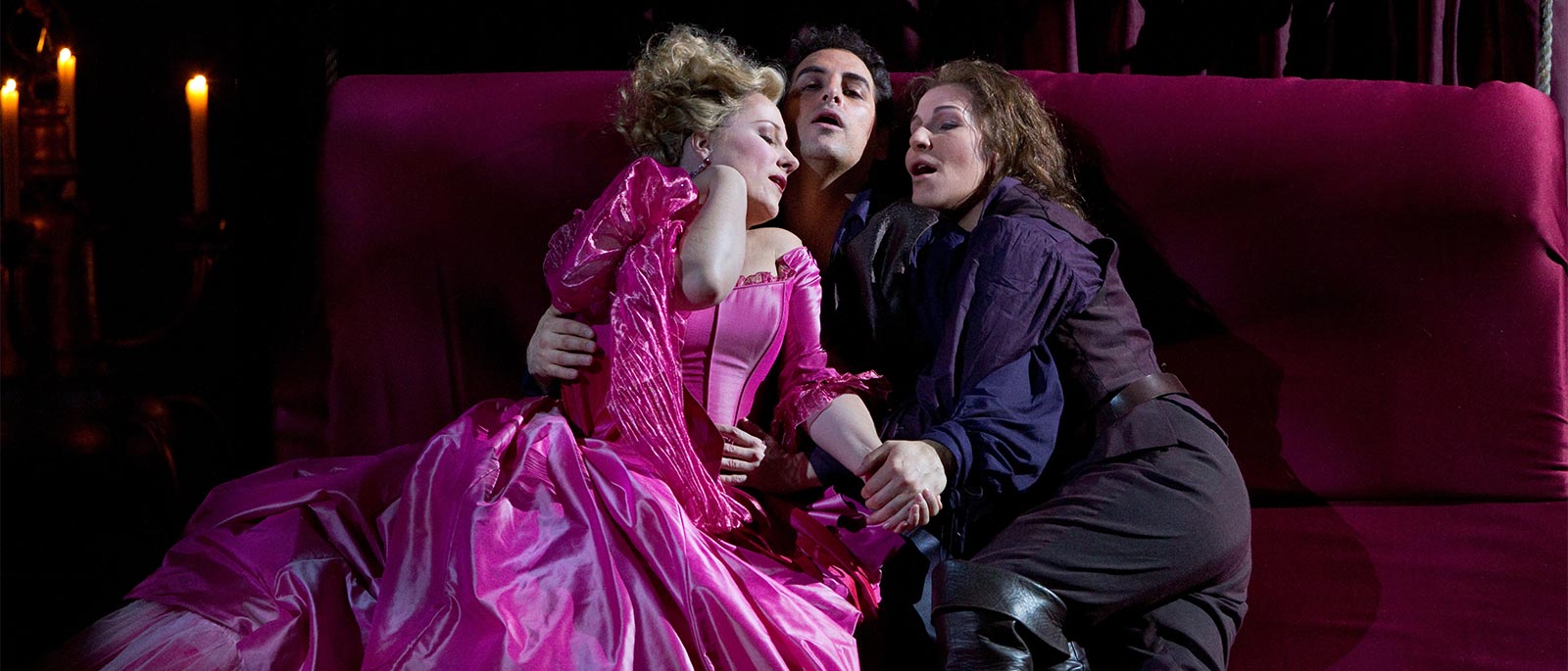 Tuesday, September 15
Rossini's Le Comte Ory
Set during the Crusades in 13th-century Touraine, Rossini's French farce chronicles a caddish count who, along with the rest of his footmen, disguises himself as a nun in order to hide in a convent and snag his love interest, a virtuous countess named Adèle. Hilarity ensues, as do several of the composer's most piquant and cleverly orchestrated musical moments—including a powerful gender-bending trio featuring a man dressed as a woman, a woman dressed as a man, and a noblewoman masquerading as an abbess.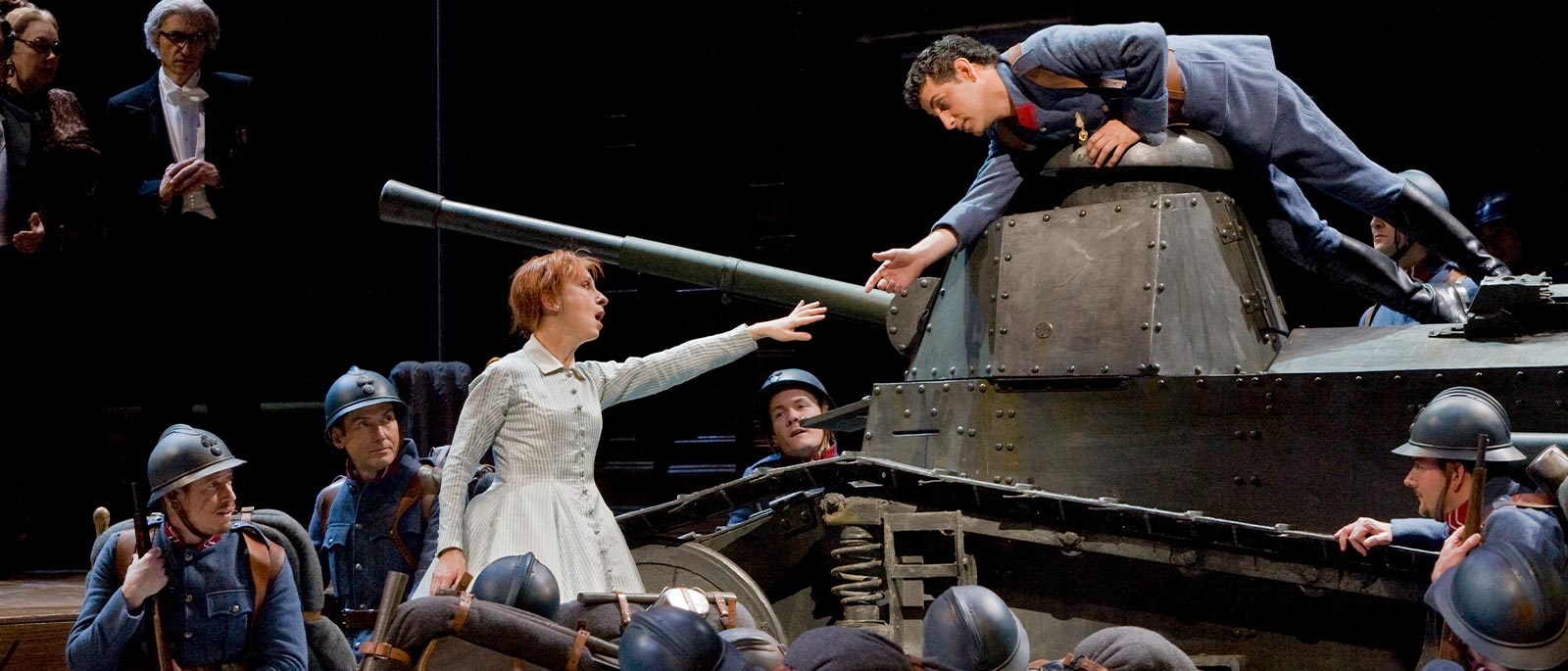 Wednesday, September 16
Donizetti's La Fille du Régiment
One of the most ebullient works in the repertoire, Donizetti's delightful comedy is the unlikely tale of a bright, headstrong young woman who has been raised among a French army regiment. When, much to the dismay of the doting but overprotective soldiers, Marie falls in love with the Tyrolean villager Tonio—a touchstone tenor role that overflows with both youthful ardor and ringing high notes—hilarity and virtuosic bel canto crossfire ensue.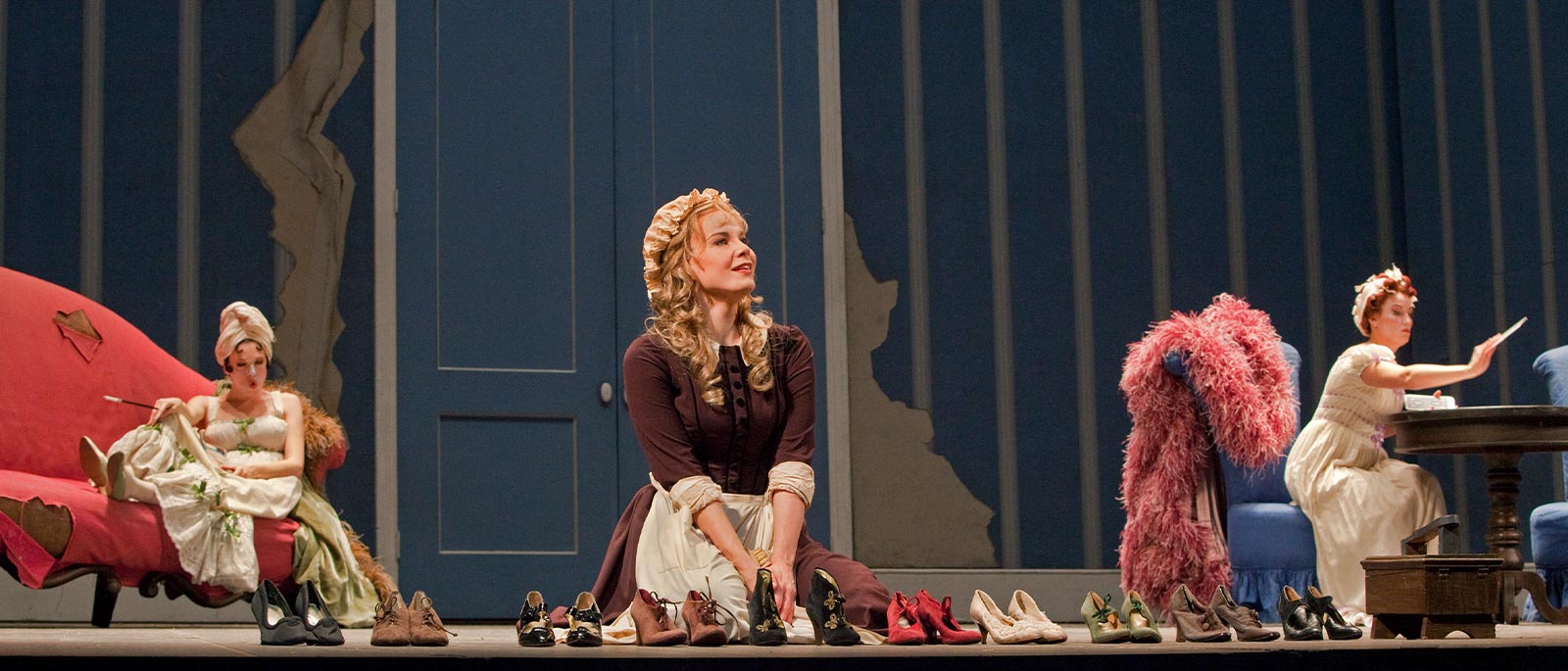 Thursday, September 17
Rossini's La Cenerentola
A timeless tale told in a florid bel canto style, Rossini's take on the Cinderella story offers an ideal propellant for a virtuosic mezzo-soprano to rocket from rags to riches. But in this retelling, the supporting characters soar just as high: Cinderella's Prince, her stepfather, and the Prince's valet are given memorable arias, and the composer rounds out his score with ingenious ensemble flourishes. A vivacious masterpiece, La Cenerentola brings stock fairy tale characters to dazzling life.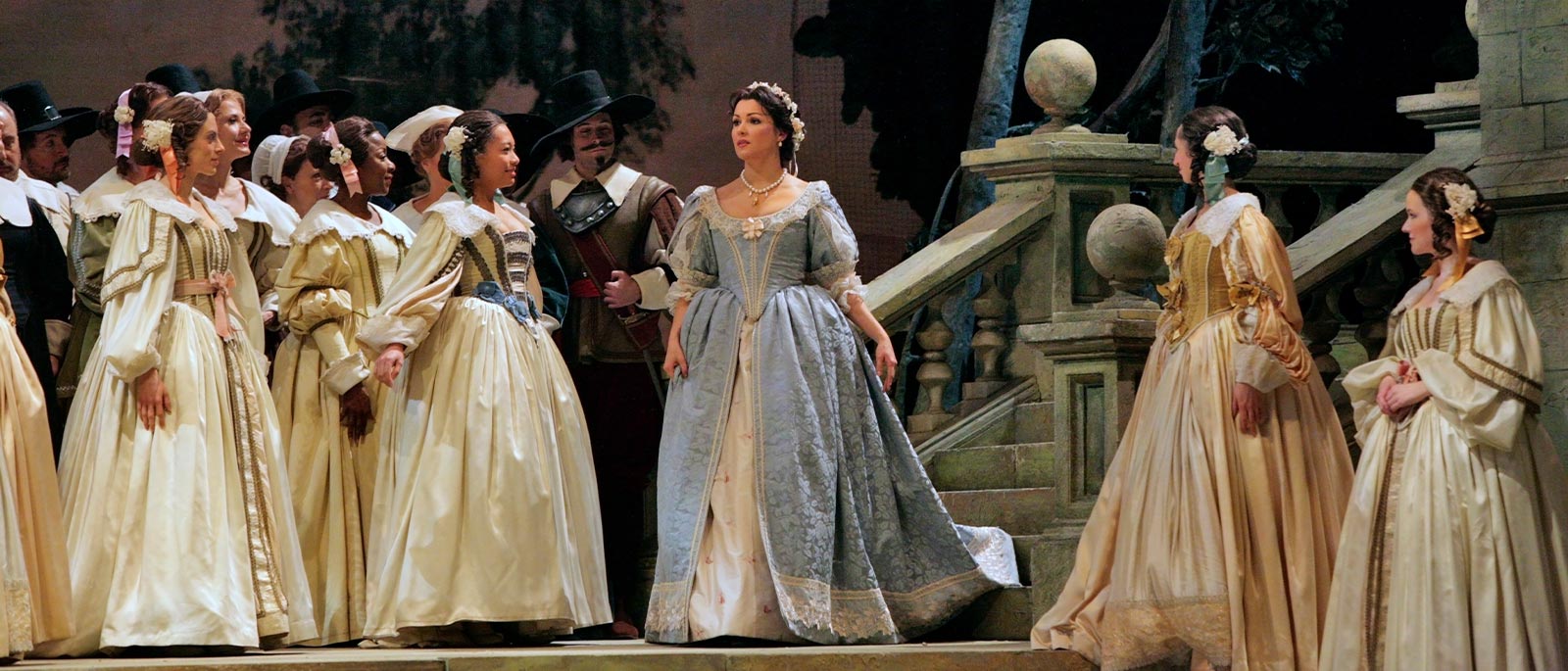 Friday, September 18
Bellini's I Puritani
A saga of star-crossed love and family drama set against the strife of the 17th-century English Civil War, Bellini's bel-canto gem is best known for its mad scene, one of the repertory's most spectacular. Elvira, a young Puritan woman, is set to marry Arturo, a royalist. But when his duty to the crown comes between them, and Elvira finds herself abandoned on her wedding day, she descends into madness with a breathtaking outpouring of virtuosity that only this style of opera can deliver.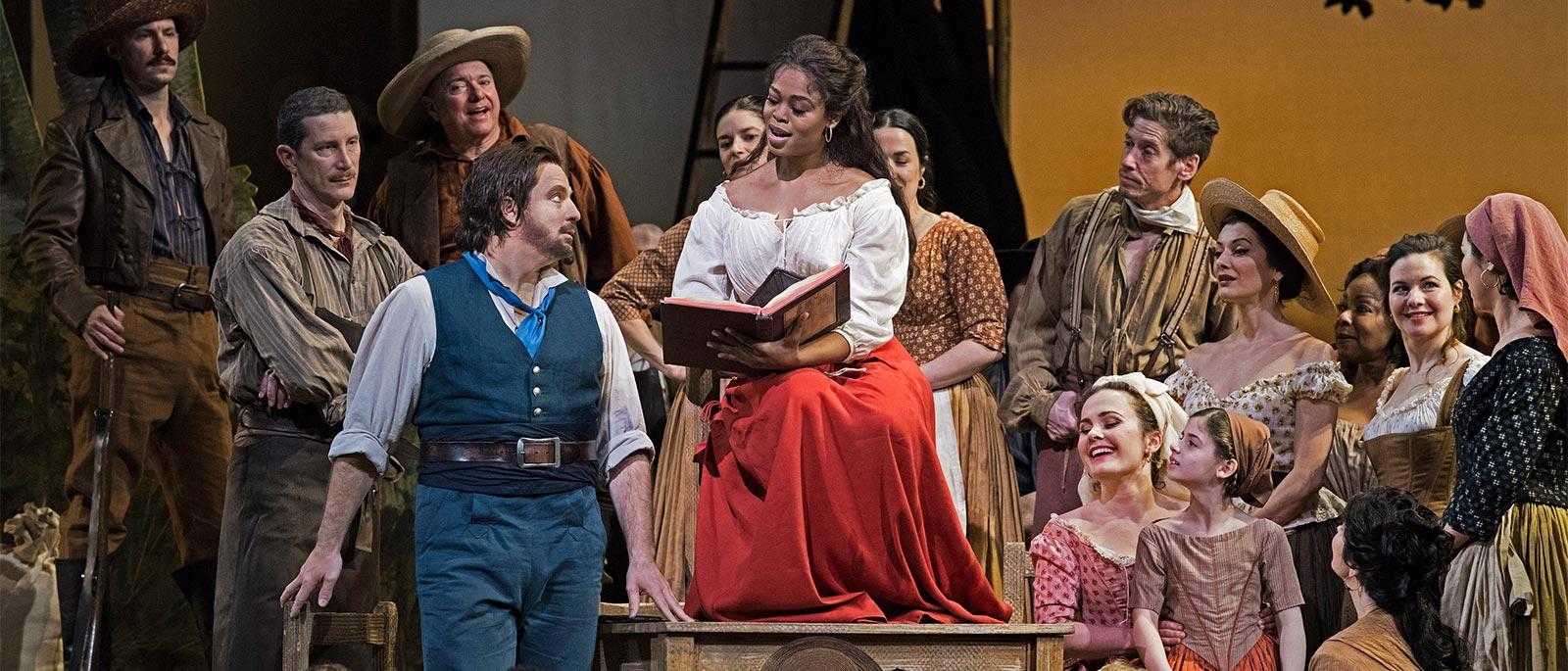 Saturday, September 19
Donizetti's L'Elisir d'Amore
As intoxicating as the cheap wine passed off by a traveling huckster as the potent love potion of the title, Donizetti's delightful comedy enchants the audience with slapstick humor and its charming lead couple: a hapless but big-hearted peasant and the clever, kind landowner he loves. It also doesn't hurt that the score is an endless parade of spectacular ensemble numbers and show-stopping arias—like the beloved "Una furtive lagrima," one of opera's ultimate tenor showcases.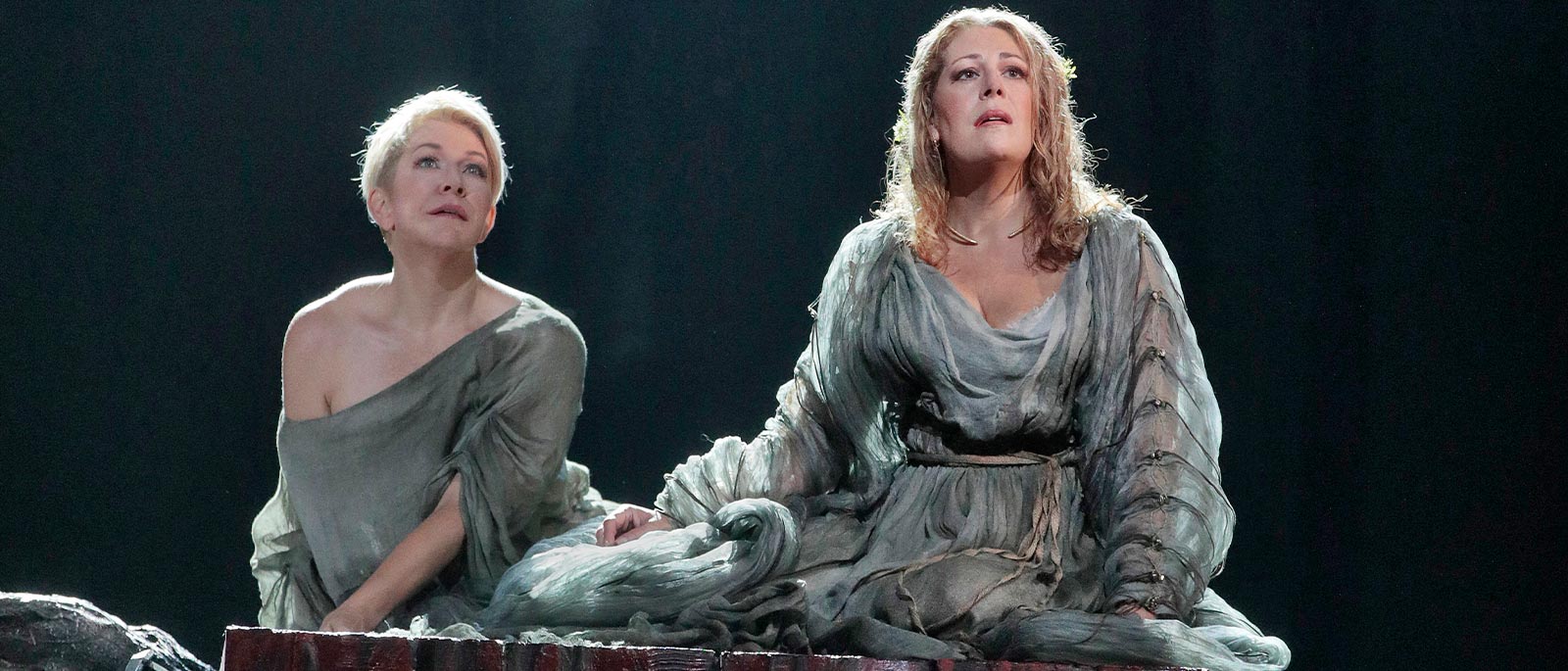 Sunday, September 20
Bellini's Norma
Bellini's fiery masterpiece about a strong-willed priestess in love with a Roman soldier is a supreme vehicle for singers with a flair for high drama and seemingly limitless technique. The opera's standout arias, full of filigreed passagework and florid runs, have put many daring singers to the test, but also perfectly capture the turbulent psychological states of the main characters as they endeavor to make sense of their conflicted emotions.