Weekly Guide: September 7–13
This week's free streams offer a veritable feast of French operatic delights—from Gounod's perfumed Shakespeare adaptation Roméo et Juliette to two mighty epics by Berlioz to Massenet's fairy-tale confection Cendrillon. Explore the delightful lineup with this helpful guide.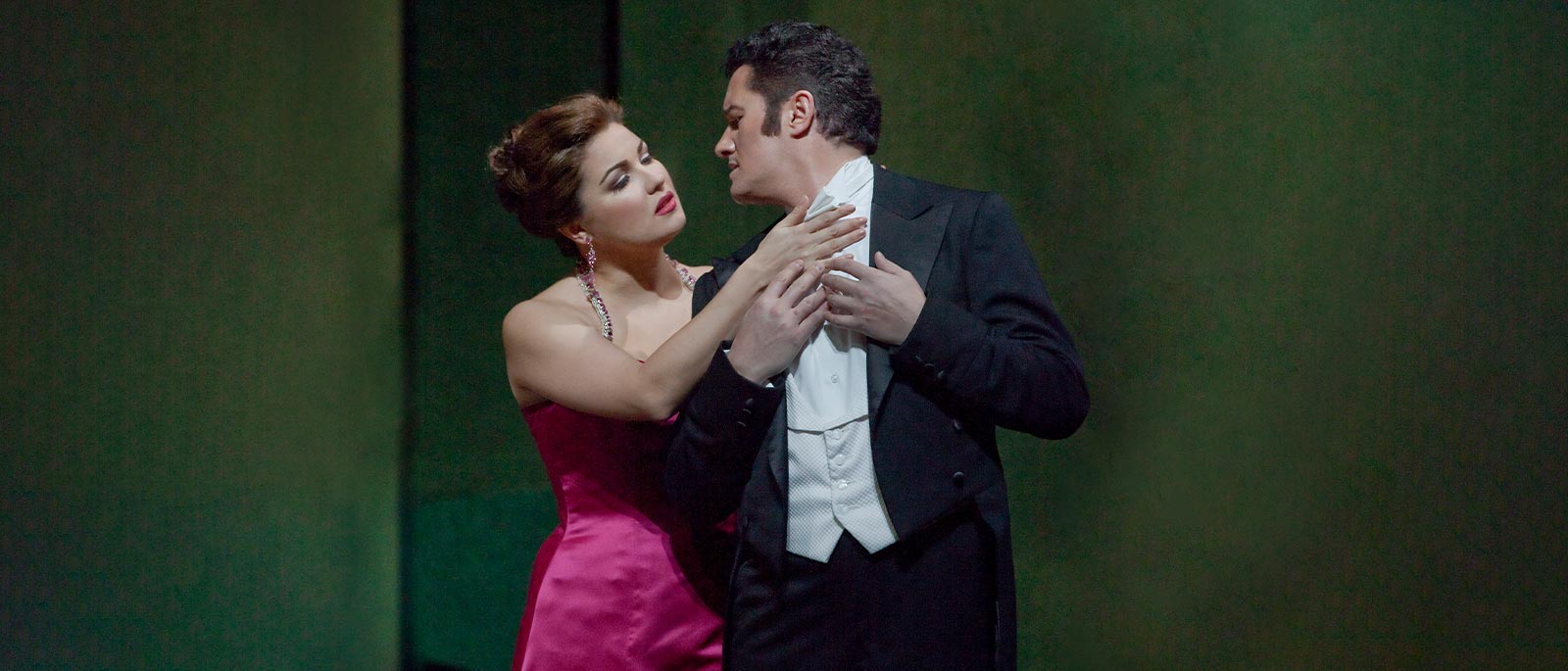 Monday, September 7
Massenet's Manon
A beautiful ingénue with a taste for the finer things makes her way to Paris, where she becomes irresistible to the men around her—including the passionate Chevalier des Grieux, whose all-consuming love for her leads to ruin. Based on the same scandalous 18th-century novella that inspired Puccini's Manon Lescaut, Massenet's version features one of the all-time most challenging, and most beguiling, roles for soprano, as well as the composer's trademark combination of sophistication and sensuality.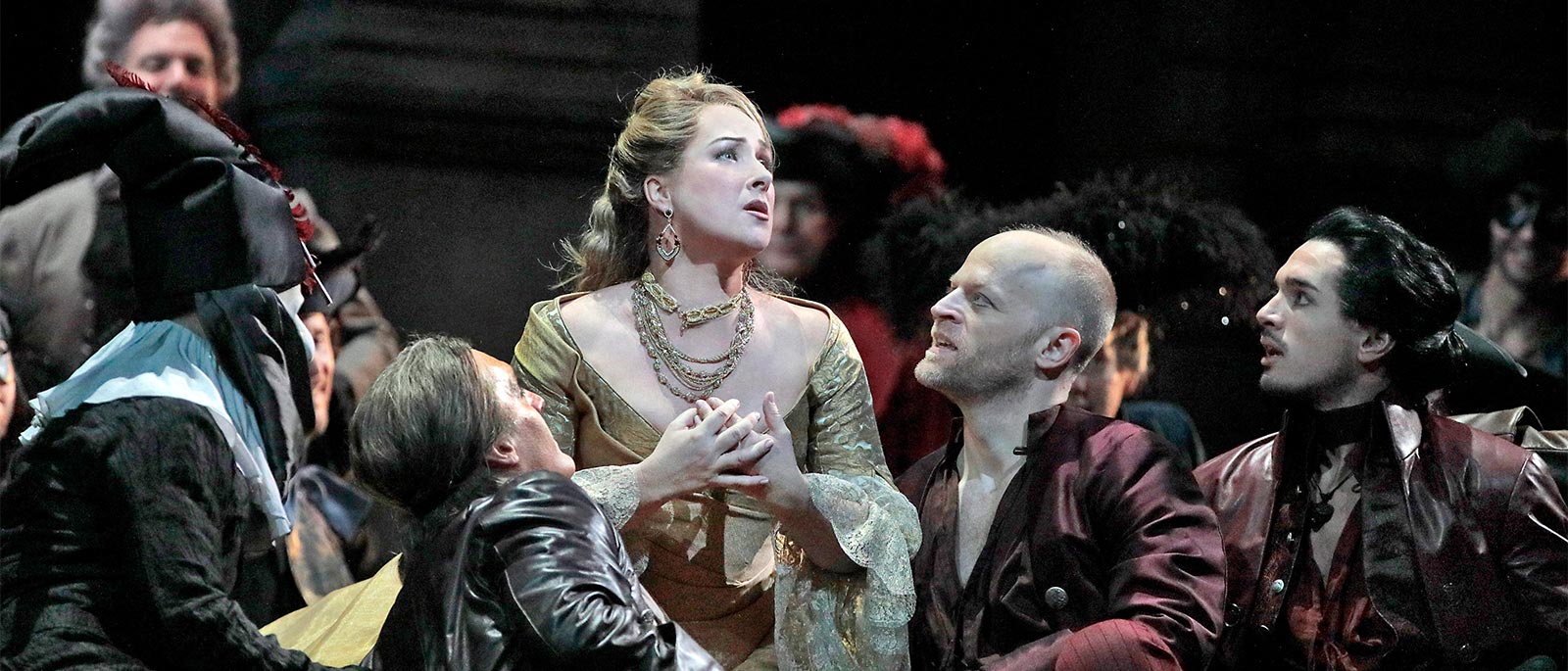 Tuesday, September 8
Gounod's Roméo et Juliette
Every bit as heartbreaking and kinetic as the Shakespearean original, Gounod's ravishing opera features the most famous moments of the play dressed up in unforgettable musical finery. The star-crossed lovers at the center are assigned no fewer than four duets; Romeo's swashbuckling friend Mercutio gets a first-act showstopper about Queen Mab; and Juliet's vivacious entrance aria is a waltz so irresistible, anyone would be compelled to scale a balcony for her.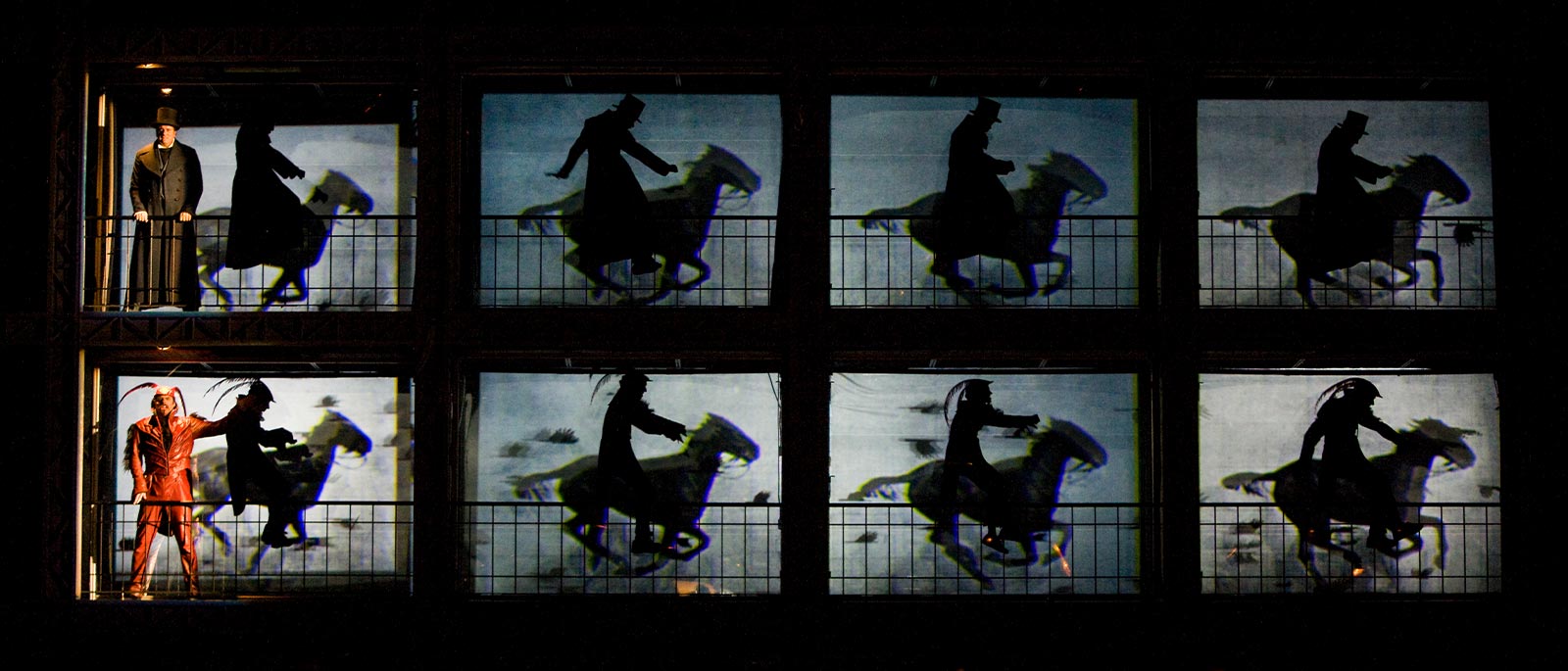 Wednesday, September 9
Berlioz's La Damnation de Faust
Berlioz's sweeping, symphonic adaptation of Goethe offers both rhapsodic and viscerally thrilling music as it recounts Faust's ruinous bargain with the devil Mephistopheles and his descent to the depths of hell. Calling for a huge orchestra, chorus, and children's chorus—in addition to highly taxing principal roles—the work is famously difficult to stage and is often performed in concert, making this full theatrical production a rare treat.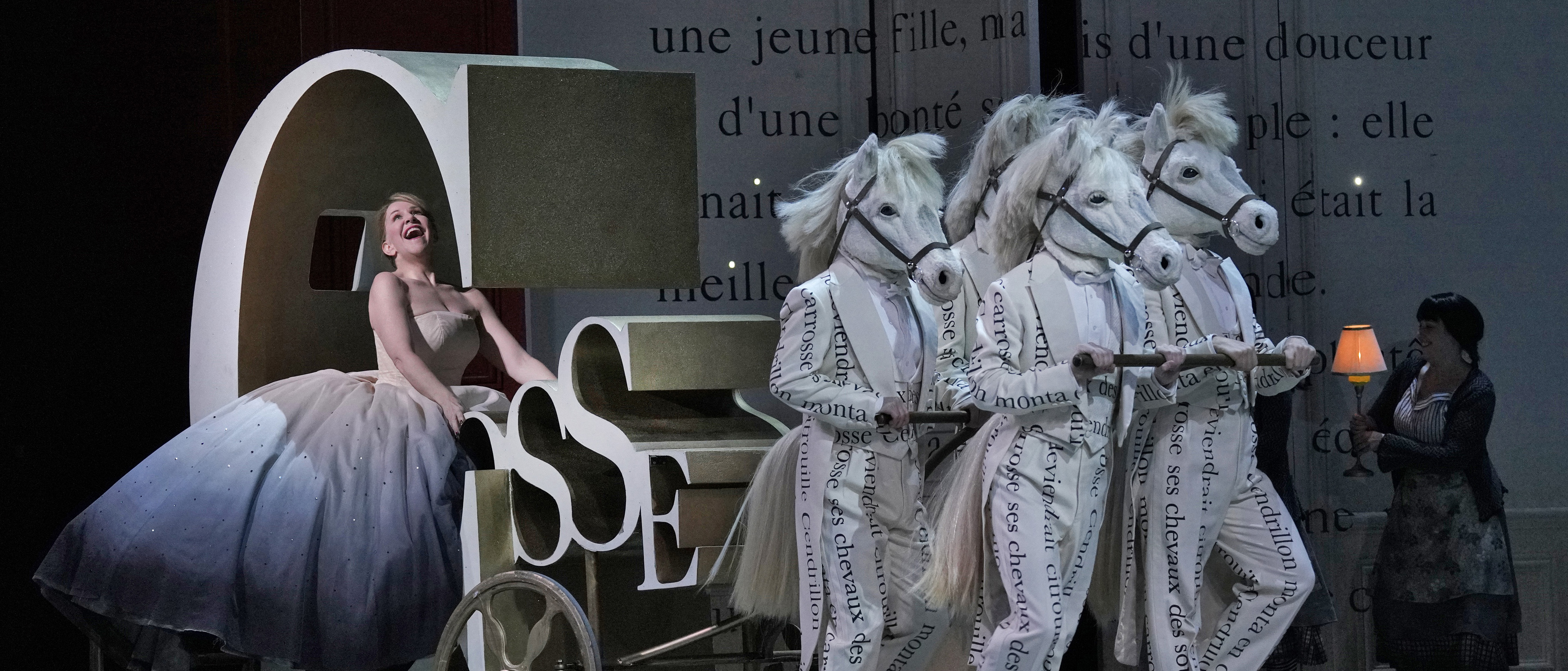 Thursday, September 10
Massenet's Cendrillon
A beloved fairy tale retold with wit and whimsy and encased in a highly polished veneer of French elegance, this operatic take on the classic Cinderella story has everything you'd expect—heartache, humor, hijinks, and a happy ending, all delivered on the wings of Massenet's gorgeous music. In a magical staging by Laurent Pelly, Charles Perrault's words literally come to life before your eyes, with the action unfolding on the pages of a book.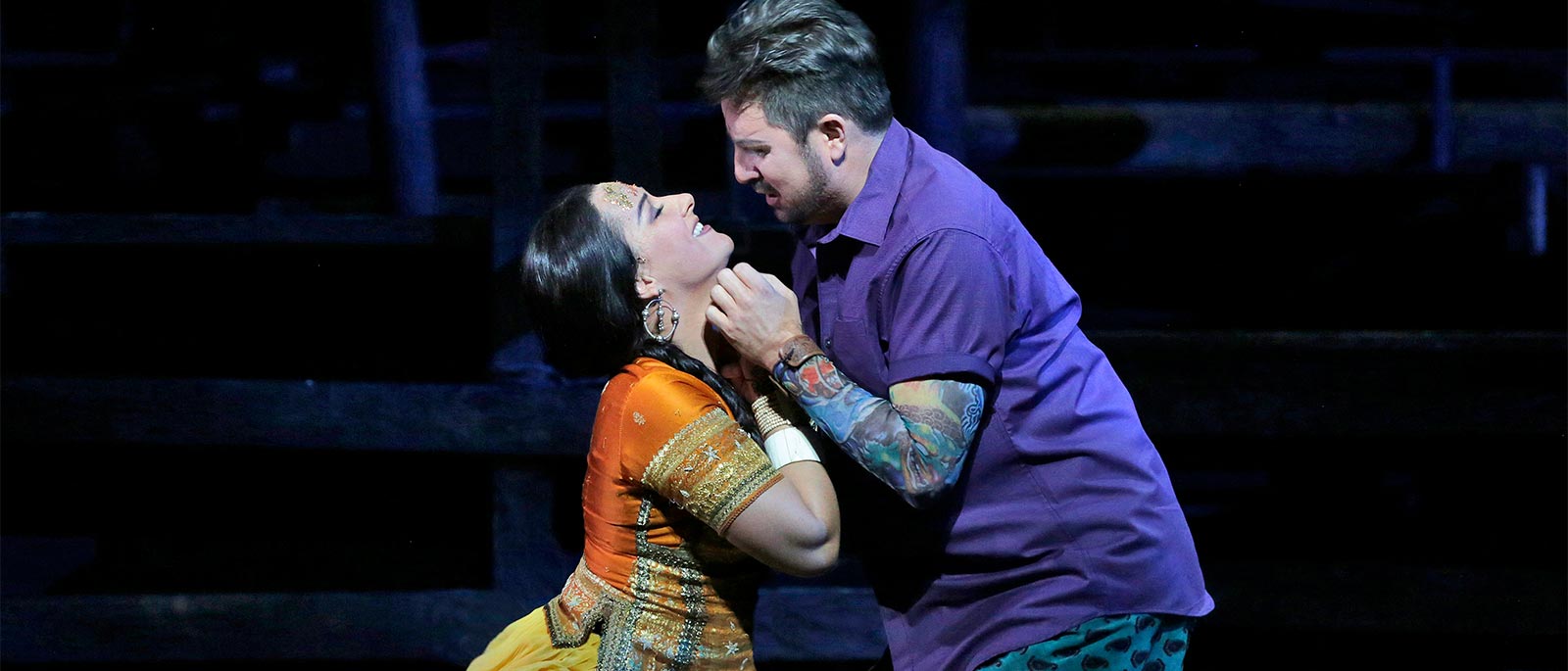 Friday, September 11
Bizet's Les Pêcheurs de Perles
After Carmen, this is Bizet's "other" great masterpiece, a passionate romance well stocked with the kind of melting melodies that put the young composer—just 24 years old when the work premiered—on the 19th-century Parisian map. The opera tells of two fisherman friends who lock horns over a demure yet vocally powerful priestess of Brahma—who is herself torn between piety and her own powerful desires. Its lyrical centerpiece, a soul-stirring duet for the two men in the first act, remains one of opera's greatest hits.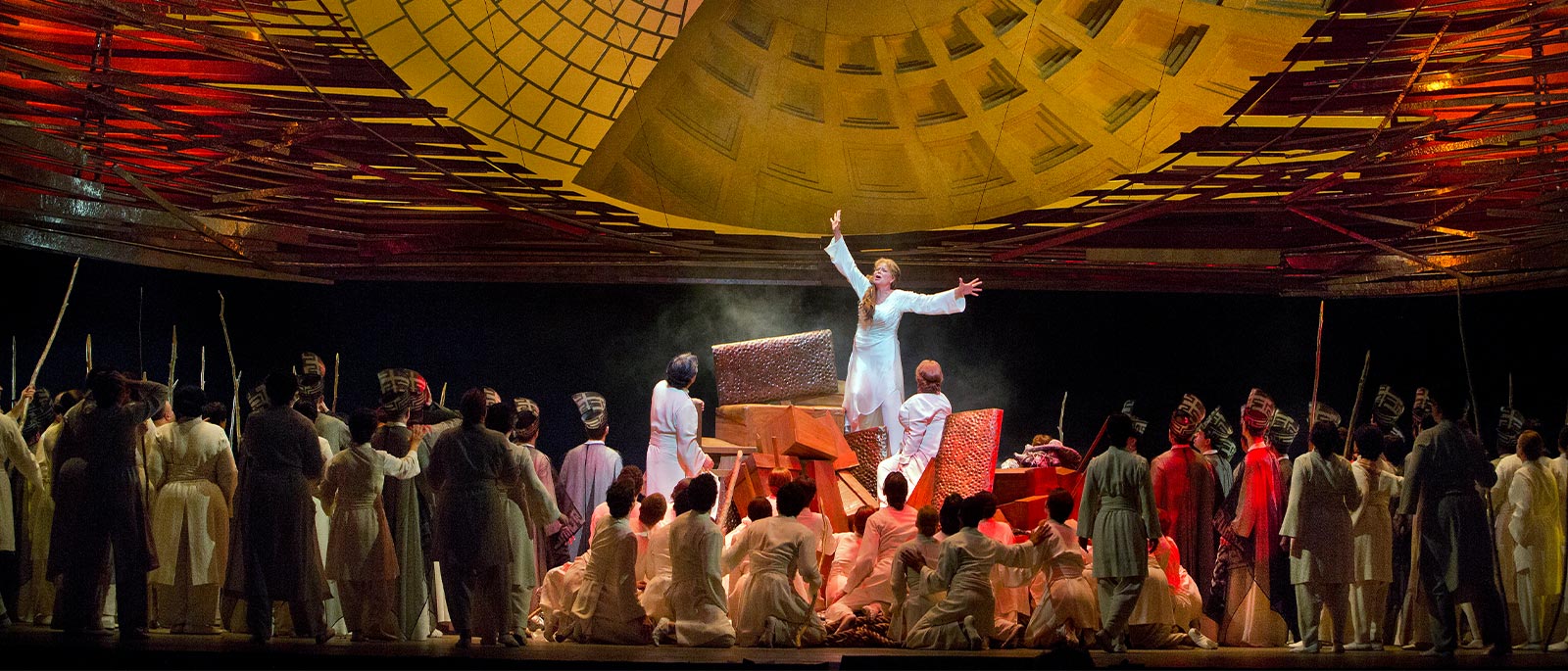 Saturday, September 12
Berlioz's Les Troyens
In the week's second Berlioz epic, the ever-daring French master takes on the aftermath of the Trojan War and Aeneas's exploits in Carthage, by way of Virgil's Aeneid, in a five-act magnum opus that stands as one of the most ambitious works in the operatic canon. Director Francesca Zambello rises to the challenge with a striking production that gets to the heart of the drama with sophisticated, symbolic visuals.
Sunday, September 13
Massenet's Werther
Goethe's 1774 novel about a lovesick poet's infatuation with a married woman took Europe by storm and inspired countless adaptations. Yet it is in the hands of Jules Massenet that this literary classic found its most sensuous and charged theatrical form. With soaring melodies, voluptuous orchestrations, and scenes that represent both the vastness of love and the cramped claustrophobia of the hero's mind, this opera is the very essence of a love story told through music.