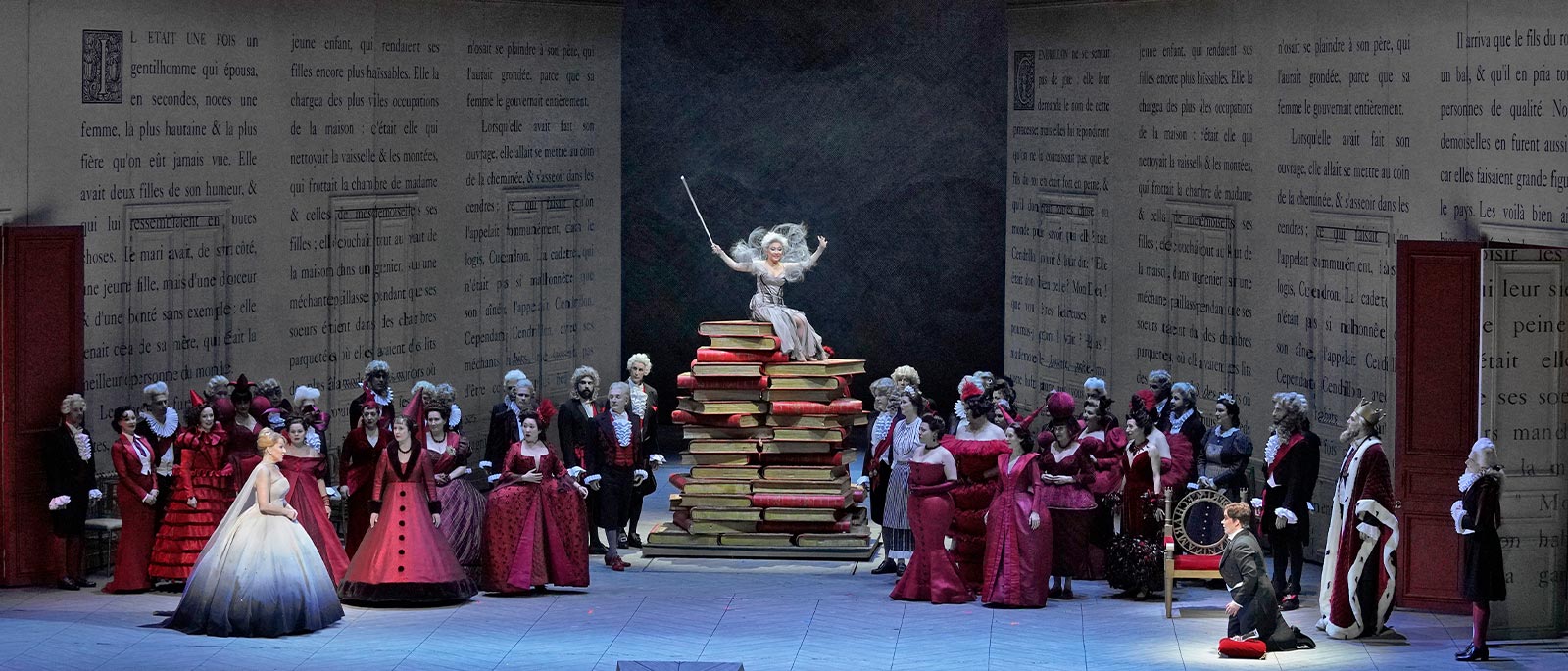 Nightly Opera Streams, September 7–13
The elegance and emotion of French opera takes center stage in this week of Nightly Opera Streams, featuring seven pillars of the French repertoire. Explore the articles and resources below to expand your knowledge and enhance your experience as you enjoy the free streams. A full schedule for the week is available at the bottom of this page.
Met Stars Live in Concert: If you enjoy the Nightly Opera Streams, be sure not to miss our acclaimed pay-per-view concert series, presenting opera's greatest stars performing live via satellite from striking locations across Europe and the U.S. The next concert features Anna Netrebko, live on October 10.
The coronavirus pandemic has had overwhelming economic implications for the Met. If you're enjoying our free Nightly Opera Streams and would like to help, please consider donating to our urgent fundraising campaign.
Or, donate by text message: Text METOPERA to 44321 in the U.S. or 1-917-999-0700 for other countries. Standard text messaging rates apply.
Each stream becomes available at 7:30PM ET and remains accessible for on-demand viewing until 6:30PM ET the following day, with the exception of the September 11 stream of Les Pêcheurs de Perles, which will be available until September 12 at 12PM ET. The September 12 stream of Les Troyens will begin at the normally scheduled 7:30PM ET.
Week 26 (French Week)
Monday, September 7
Massenet's Manon
Starring Anna Netrebko, Piotr Beczała, Paulo Szot, and David Pittsinger, conducted by Fabio Luisi. From April 7, 2012.
Tuesday, September 8
Gounod's Roméo et Juliette
Starring Diana Damrau, Vittorio Grigolo, Elliot Madore, and Mikhail Petrenko, conducted by Gianandrea Noseda. From January 21, 2017.
Wednesday, September 9
Berlioz's La Damnation de Faust
Starring Susan Graham, Marcello Giordani, and John Relyea, conducted by James Levine. From November 22, 2008.
Thursday, September 10
Massenet's Cendrillon
Starring Kathleen Kim, Joyce DiDonato, Alice Coote, Stephanie Blythe, and Laurent Naouri, conducted by Bertrand de Billy. From April 28, 2018.
Friday, September 11
Bizet's Les Pêcheurs de Perles
Starring Diana Damrau, Matthew Polenzani, Mariusz Kwiecień, and Nicolas Testé, conducted by Gianandrea Noseda. From January 16, 2016.
Saturday, September 12
Berlioz's Les Troyens
Starring Deborah Voigt, Susan Graham, Karen Cargill, Bryan Hymel, Eric Cutler, Dwayne Croft, and Kwangchul Youn, conducted by Fabio Luisi. From January 5, 2013.
Sunday, September 13
Massenet's Werther
Starring Lisette Oropesa, Sophie Koch, Jonas Kaufmann, David Bižić, and Jonathan Summers, conducted by Alain Altinoglu. From March 15, 2014.