Weekly Guide: August 3–9
This week's lineup covers a lot of operatic ground—from popular favorites by Mozart, Verdi, Wagner, Puccini, and Offenbach to last season's Met-premiere production of Handel's Agrippina. For help navigating the schedule, read on.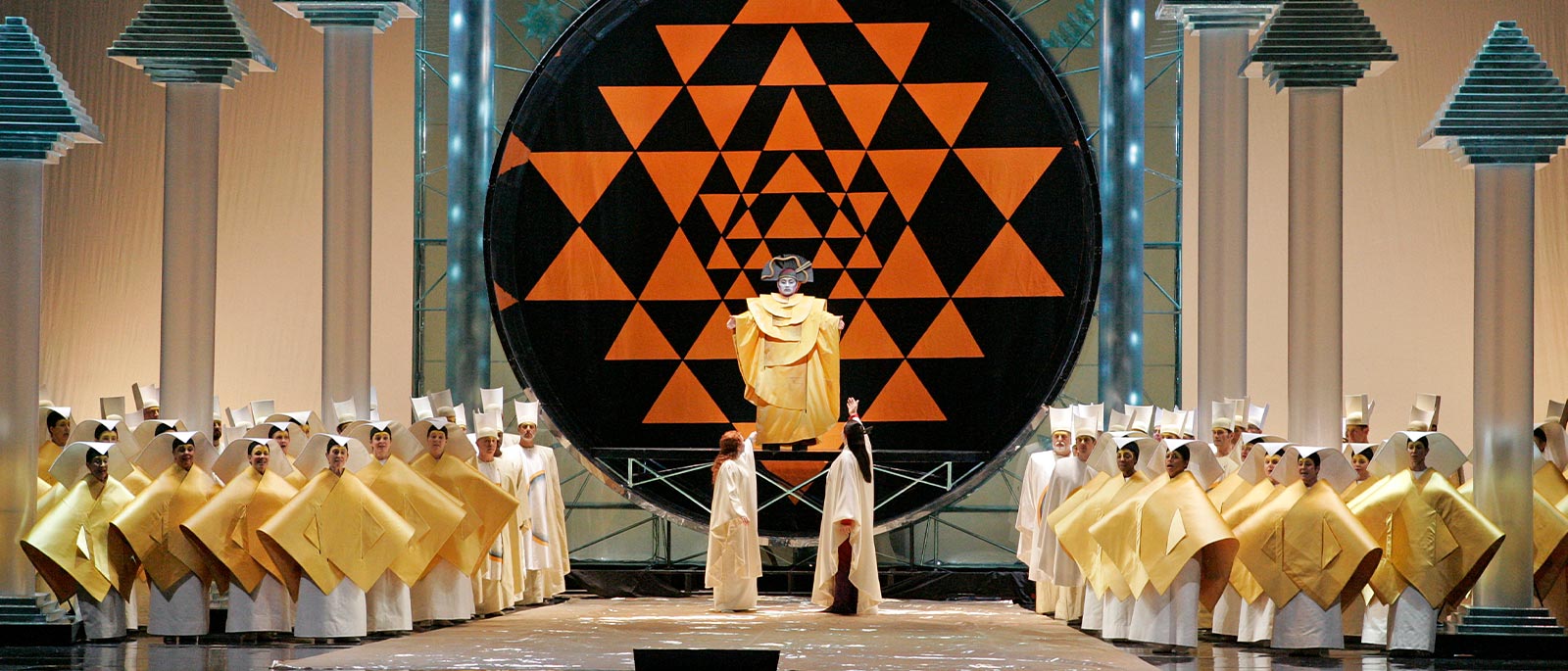 Monday, August 3
Mozart's The Magic Flute
Mozart's final completed opera is many things—mystical fable, earthy comedy, humanist manifesto, arcane Masonic credo. More than all this, though, it is one of the greatest testaments to the composer's miraculous musical and theatrical powers. No matter how you approach or interpret the story, it whisks you away into its uniquely enchanted world, and, like the magic flute that gives the work its title, has the power to "transform sorrow" and "increase the joy and contentment of mankind." This performance, the first ever Live in HD transmission, features the Met's abridged, English-language version of the opera, perfect for audiences of all ages.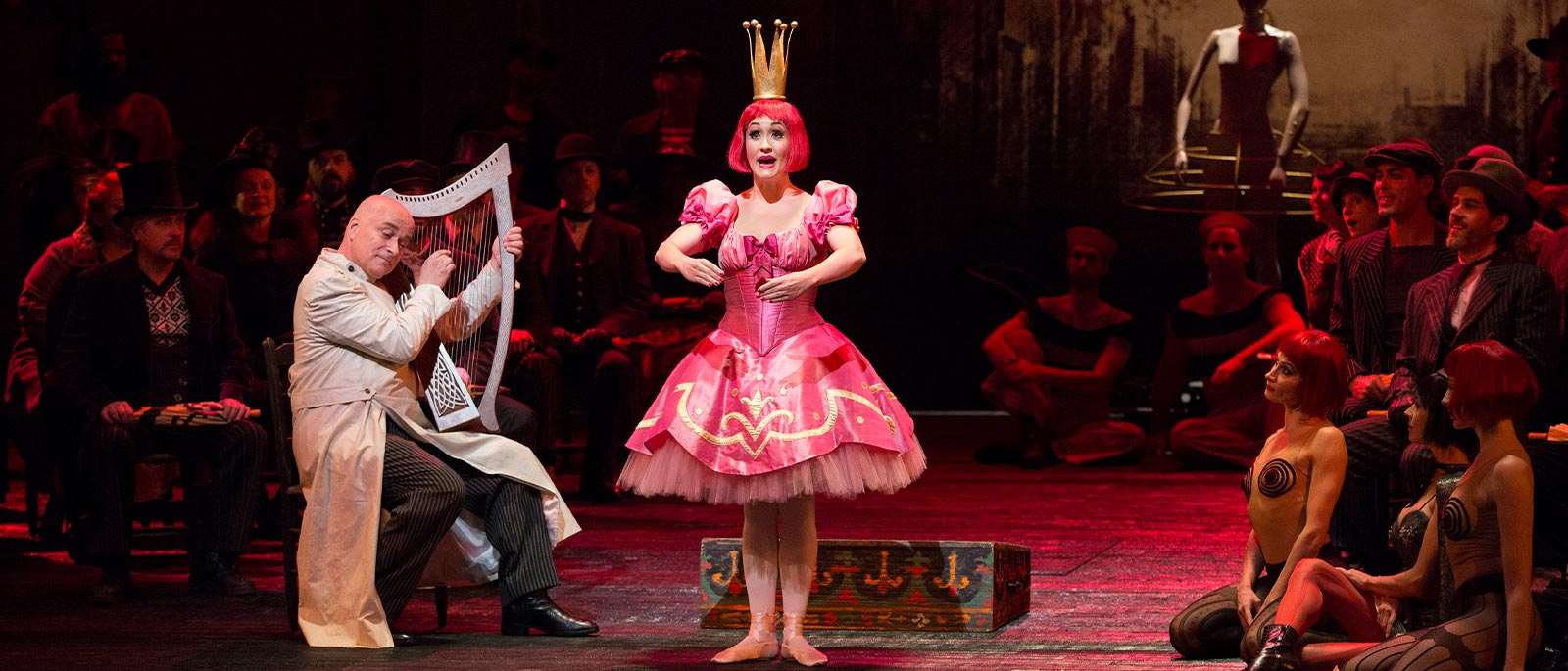 Tuesday, August 4
Offenbach's Les Contes d'Hoffmann
A triptych of operatic vignettes based on the stories of E. T. A. Hoffmann, Offenbach's late masterpiece about a poet's three great loves may seem a light, frilly fantasia on its surface (it was a hit at the Parisian Opéra-Comique when it premiered in 1881), but reveals hidden depths as the night wears on. A ravishing trio of singers portray Hoffmann's beloveds—animatronic doll, diva, courtesan—with each showcasing alluringly different shades of the soprano voice.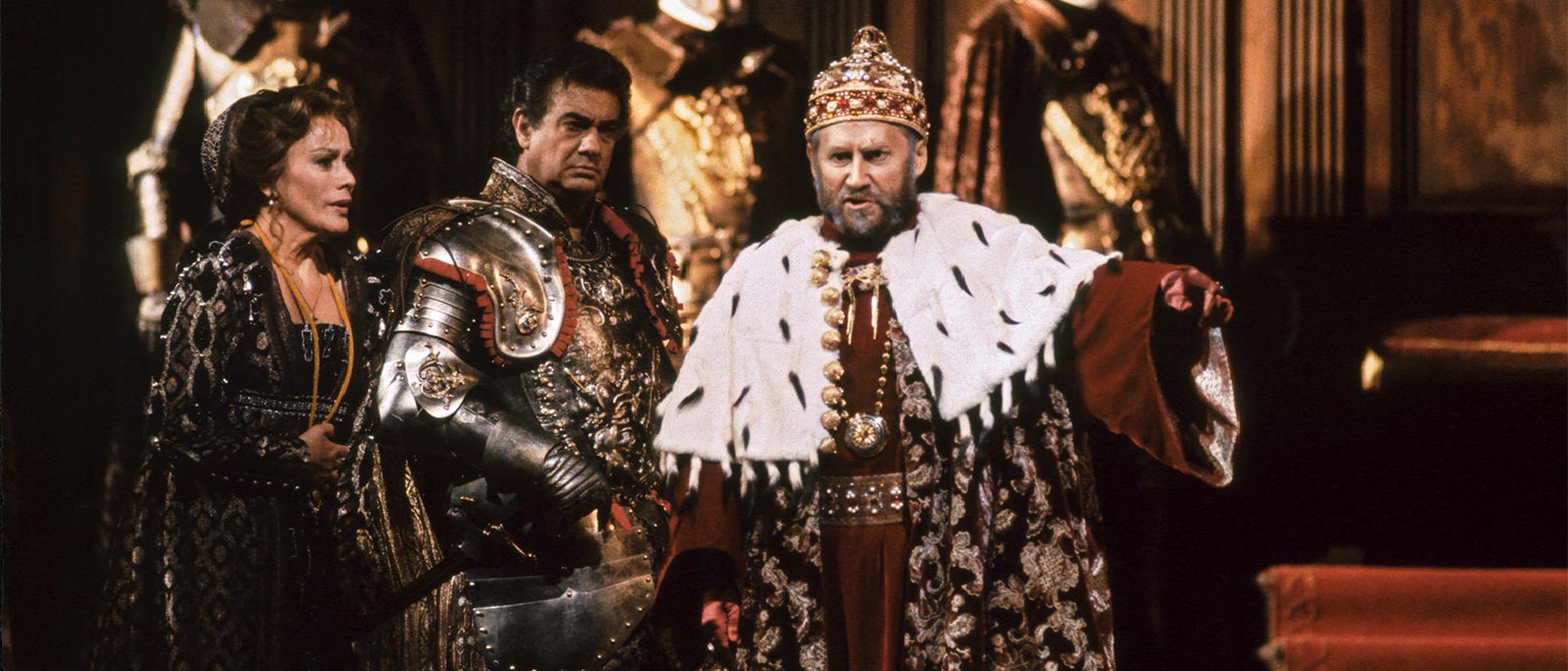 Wednesday, August 5
Verdi's Simon Boccanegra
The title ruler of Simon Boccanegra is one of the repertory's most compelling characters, a 14th-century Doge of Genoa, beset on all sides, juggling political adversaries bent on murder with his love for his long-lost daughter Amelia. In addition to Boccanegra's searing internal conflict between public duty and private grief, the story offers cloak-and-dagger intrigue, passionate young love, and noble sacrifice—set to an unfailingly dramatic, enveloping score that only Verdi could have created.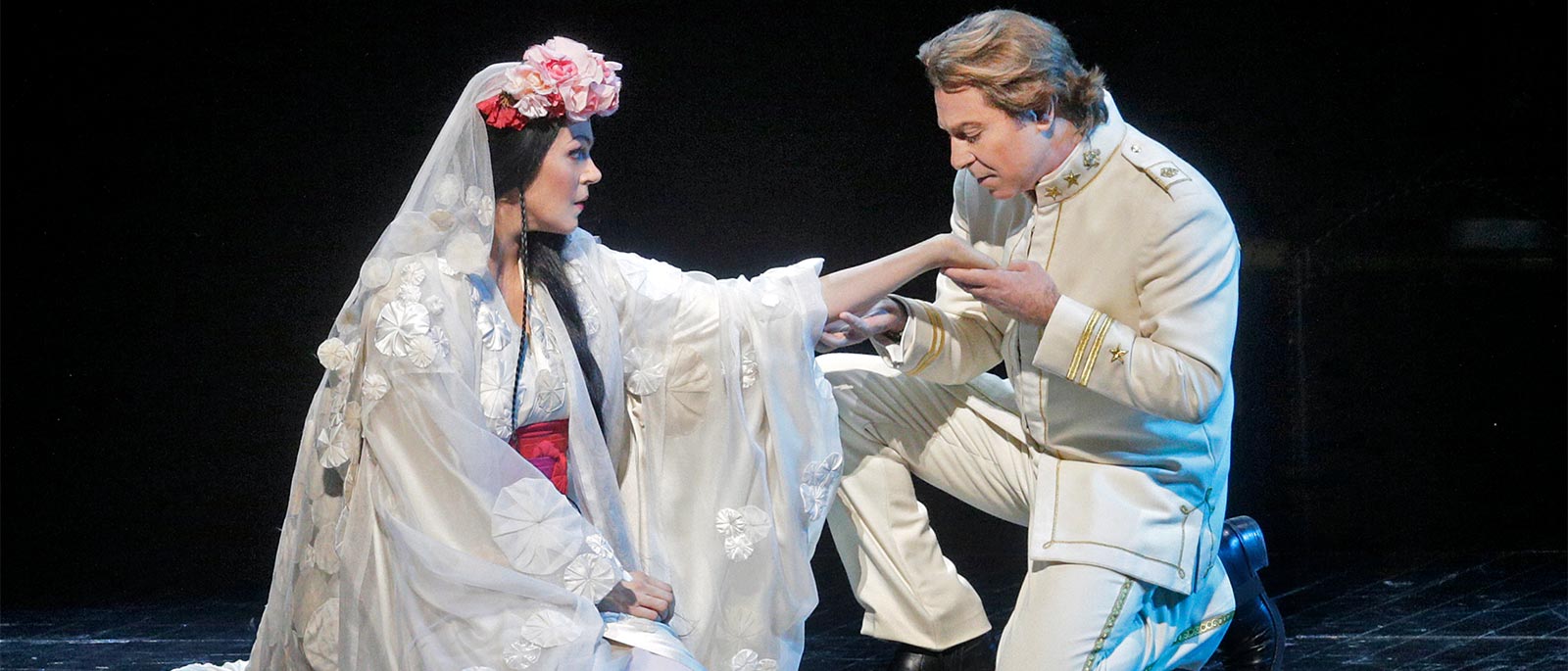 Thursday, August 6
Puccini's Madama Butterfly
Anthony Minghella's exquisite production—an instant classic at the Met since its 2006 premiere—provides an evocative setting for this tragedy about a noble but naive geisha awaiting the return of her American Navy lieutenant. Key to the staging are symbolic visuals that tap into traditional Japanese culture while honoring the searching, timeless beauty of Puccini's mid-career masterpiece.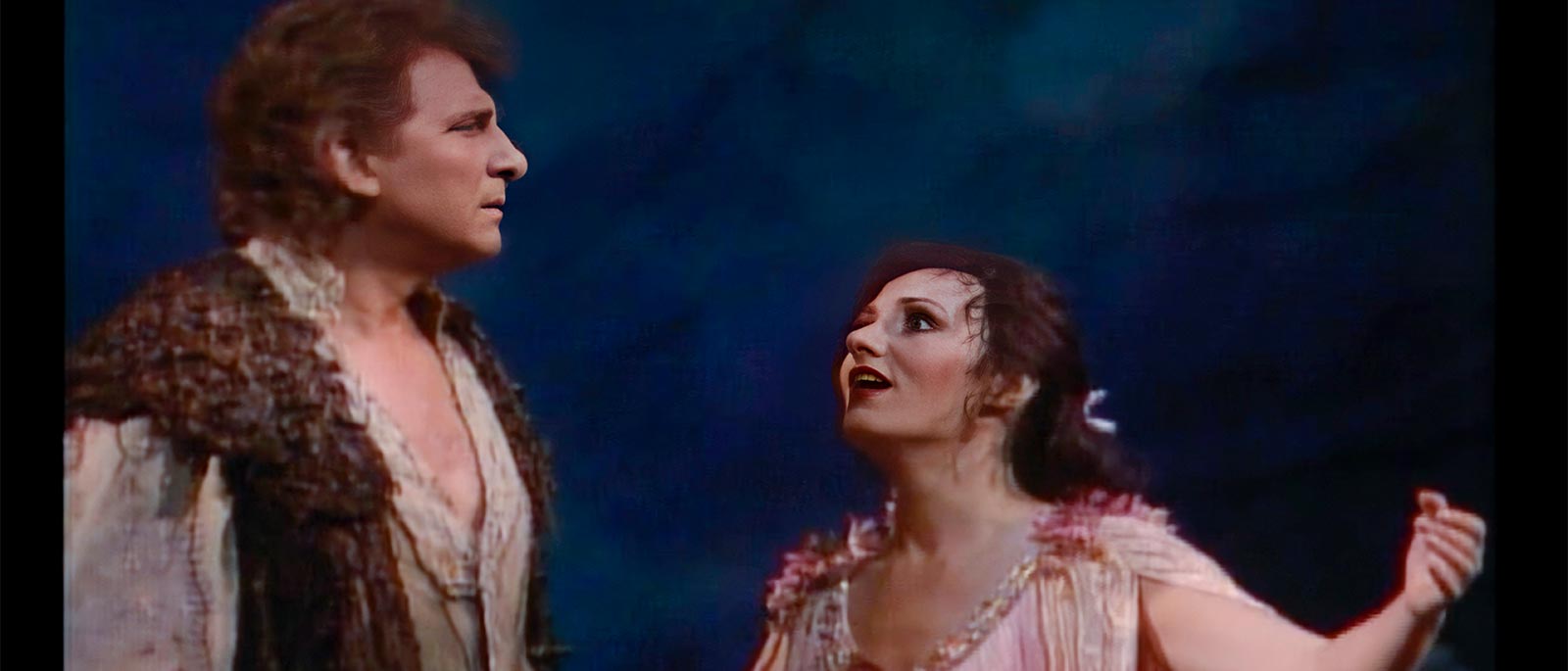 Friday, August 7
Wagner's Parsifal
Wagner's epic masterwork about a naïve young hero's quest to restore the Holy Grail demands unparalleled stamina from singers, conductor, and audience alike. Yet the payoff is an operatic experience as profound as anything in the canon, with overwhelming music and compelling psychological portraits. This classic telecast from 1992 features a quartet of the greatest Wagnerians of that era: Waltraud Meier as the enigmatic Kundry, Siegfried Jerusalem in the title role, Bernd Weikl as the suffering fallen knight Amfortas, and Kurt Moll as the philosophical Gurnemanz.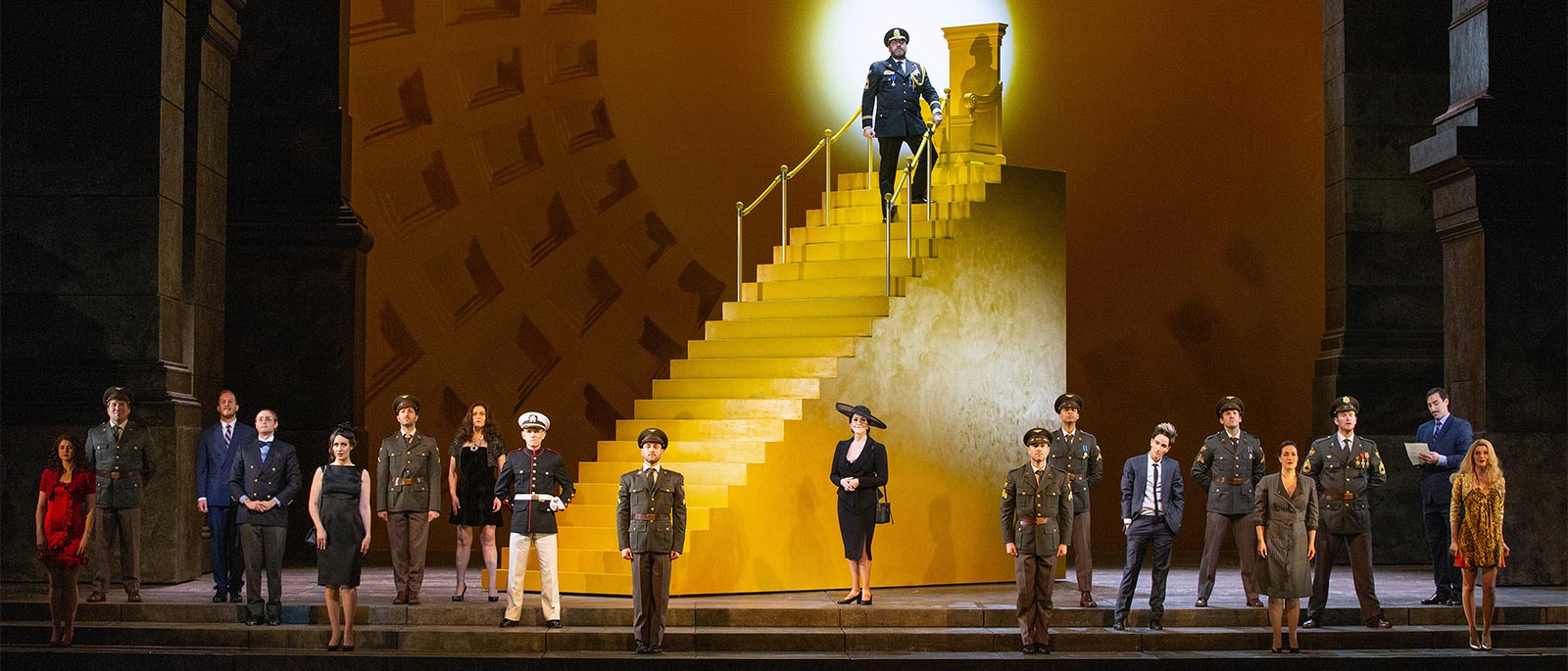 Saturday, August 8
Handel's Agrippina
Handel's breakout opera masterpiece, Agrippina offers a wryly satirical look at the political maneuverings and personal entanglements of the Roman emperor Claudius, his cadre of advisers and hangers-on, and his cunning wife, Agrippina. During the 2019–20 season, the Baroque black comedy had its long-awaited Met premiere in a new production by Sir David McVicar that updated the action to the present age.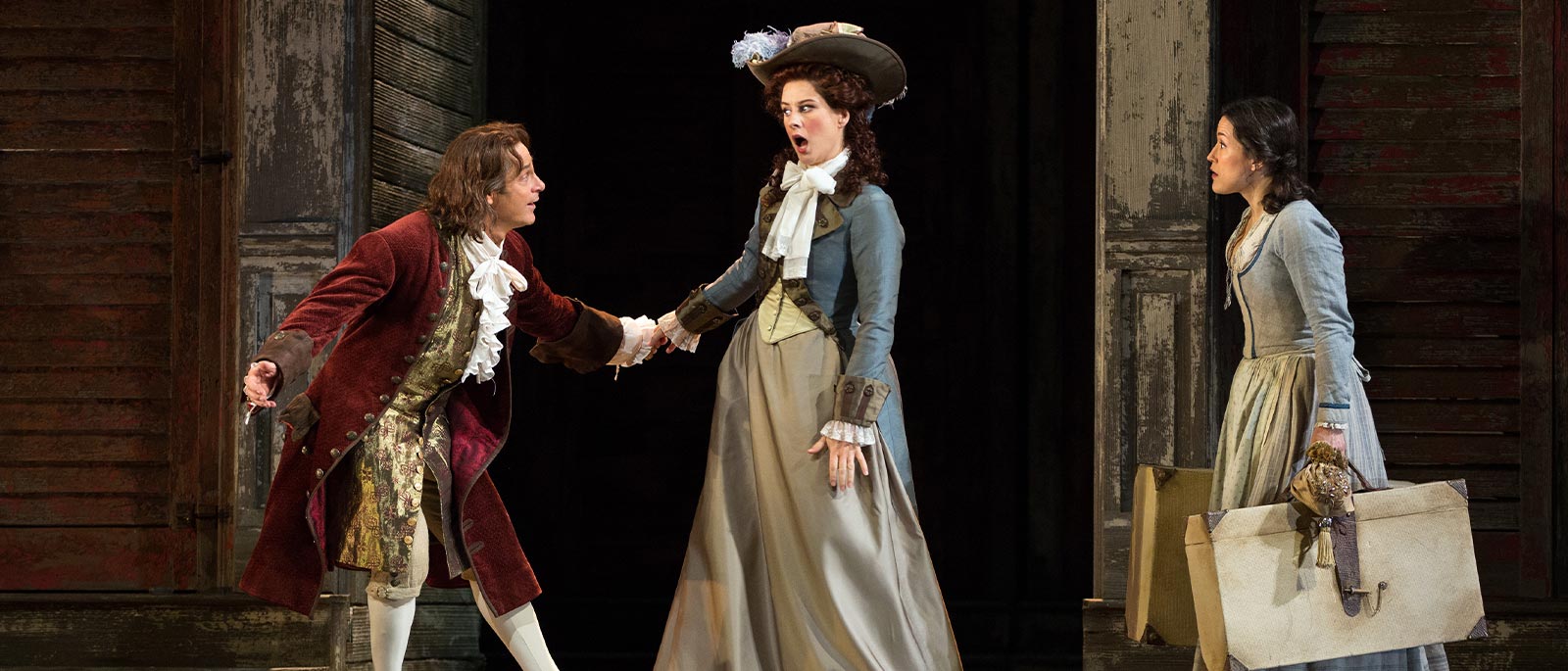 Sunday, August 9
Mozart's Don Giovanni
Imbuing the familiar Don Juan myth with a captivating combination of comedy, seductiveness, danger, and damnation, Mozart created an enduring masterpiece that has been a cornerstone of the repertory since its 1787 premiere. The opera offers a rare opportunity for two baritones to star alongside one another as the title Lothario and his faithful yet conflicted servant, Leporello, as well as three memorable female roles—multifaceted women who both suffer the Don's abuses and plot their revenge.