Weekly Guide: July 27–August 2
This week of Nightly Met Opera Streams features some of the most powerful dramas that Italian opera has to offer—as well as Dvořák's twisted fairy tale Rusalka and Wagner's thrilling Die Walküre. Read on to learn more about the exciting lineup.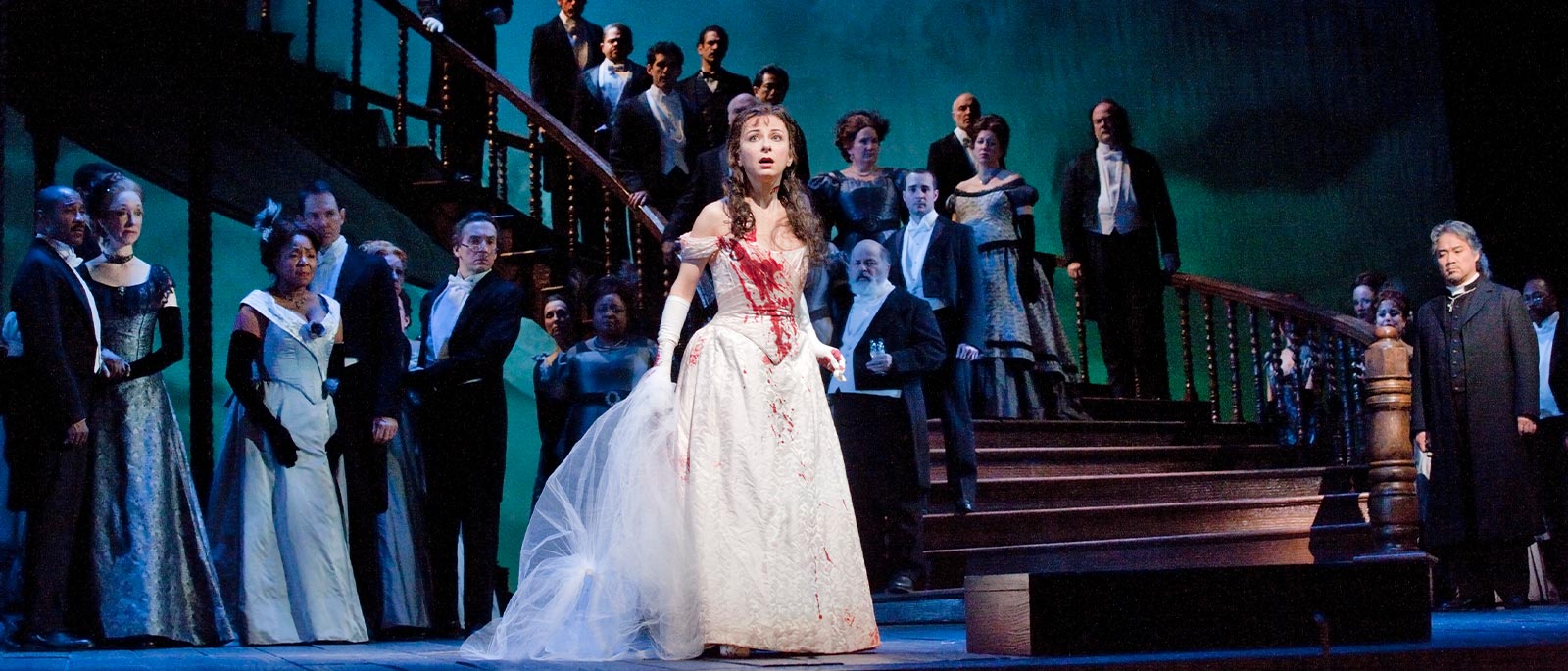 Monday, Juy 27
Donizetti's Lucia di Lammermoor
The title role of Donizetti's chilling tragedy based on Sir Walter Scott has become an icon in opera and beyond, an archetype of the constrained woman asserting herself in society. The insanity that overtakes and destroys Lucia, depicted in opera's most celebrated mad scene, has especially captured the public imagination. Donizetti's handling of this fragile woman's state of mind remains seductively beautiful, thoroughly compelling, and deeply disturbing, but the score as a whole brilliantly displays the composer's mastery of bel canto vocal writing.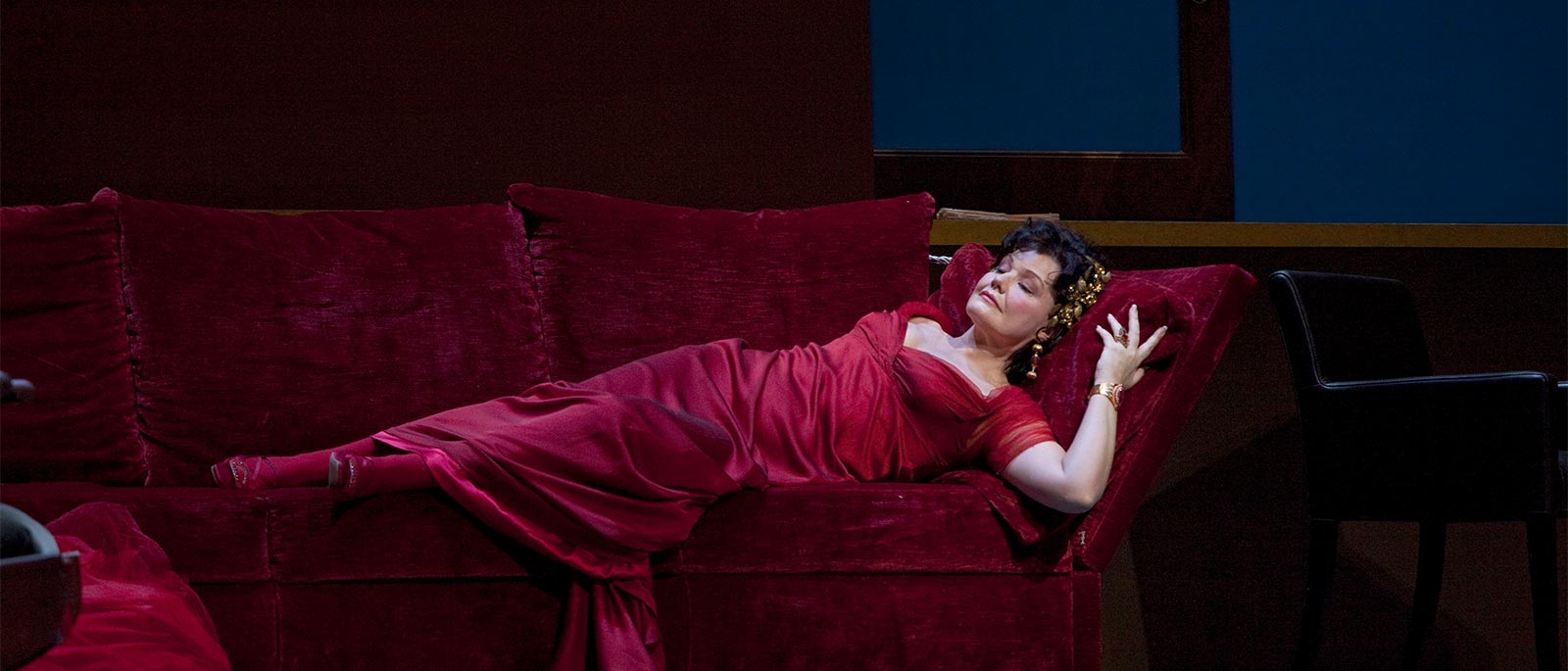 Tuesday, July 28
Puccini's Tosca
In his classic potboiler, Puccini stirs together some of humanity's strongest motivating forces—love and loyalty, fear and cruelty—to create an operatic thriller that sinks its teeth into the listener with the opening chords and never lets go. Taking place in Rome in 1800, the story concerns a fiery yet devoted diva, the painter/revolutionary she loves, and a sadistic police chief determined to crush political rebellion and claim Tosca for himself. All three are among opera's most indelible characters.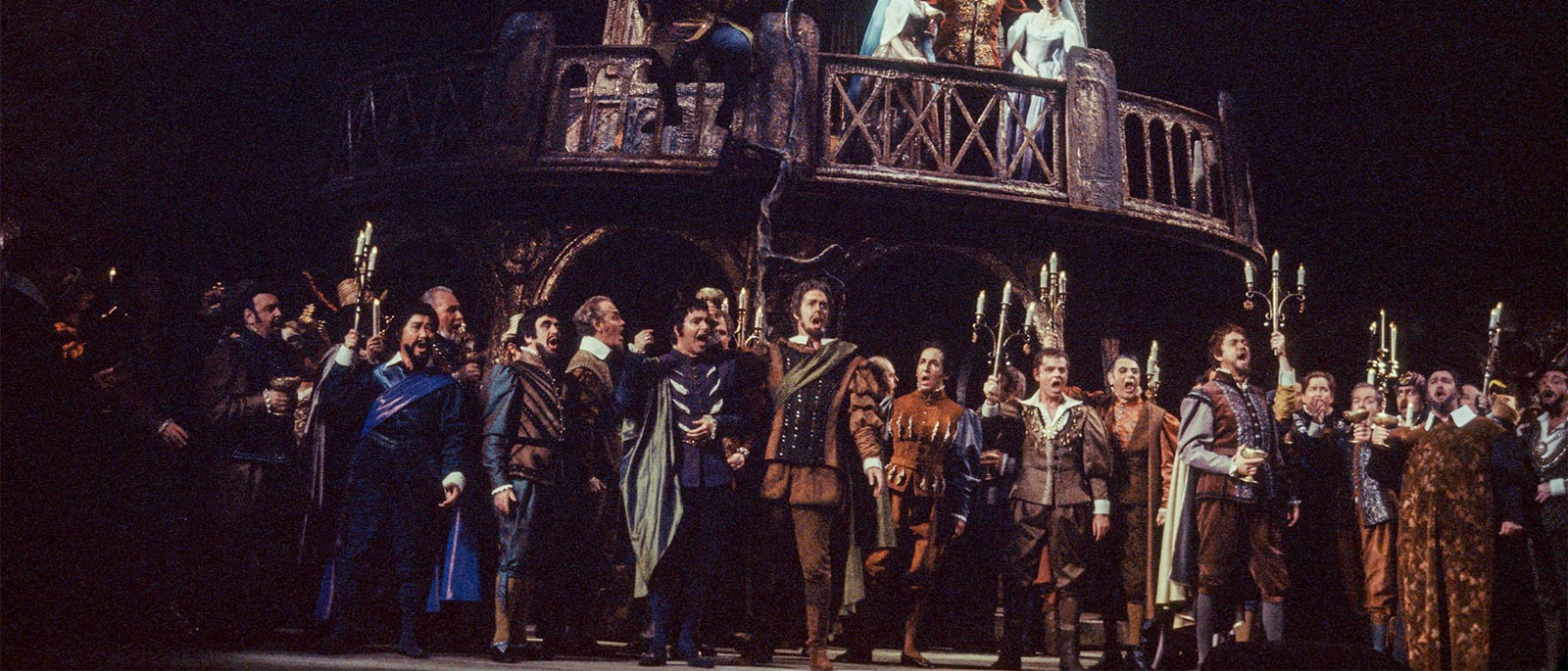 Wednesday, July 29
Verdi's Rigoletto
A Victor Hugo play, haunting and scandalous, provided the inspiration for Verdi's mid-career masterpiece about a vengeful but misguided court jester, out to rescue his deflowered daughter from a duke's licentious clutches. None of it ends well, but along the way, the composer introduces several of his most iconic arias and duets—as well as an 11th-hour quartet that counts among the finest moments in opera.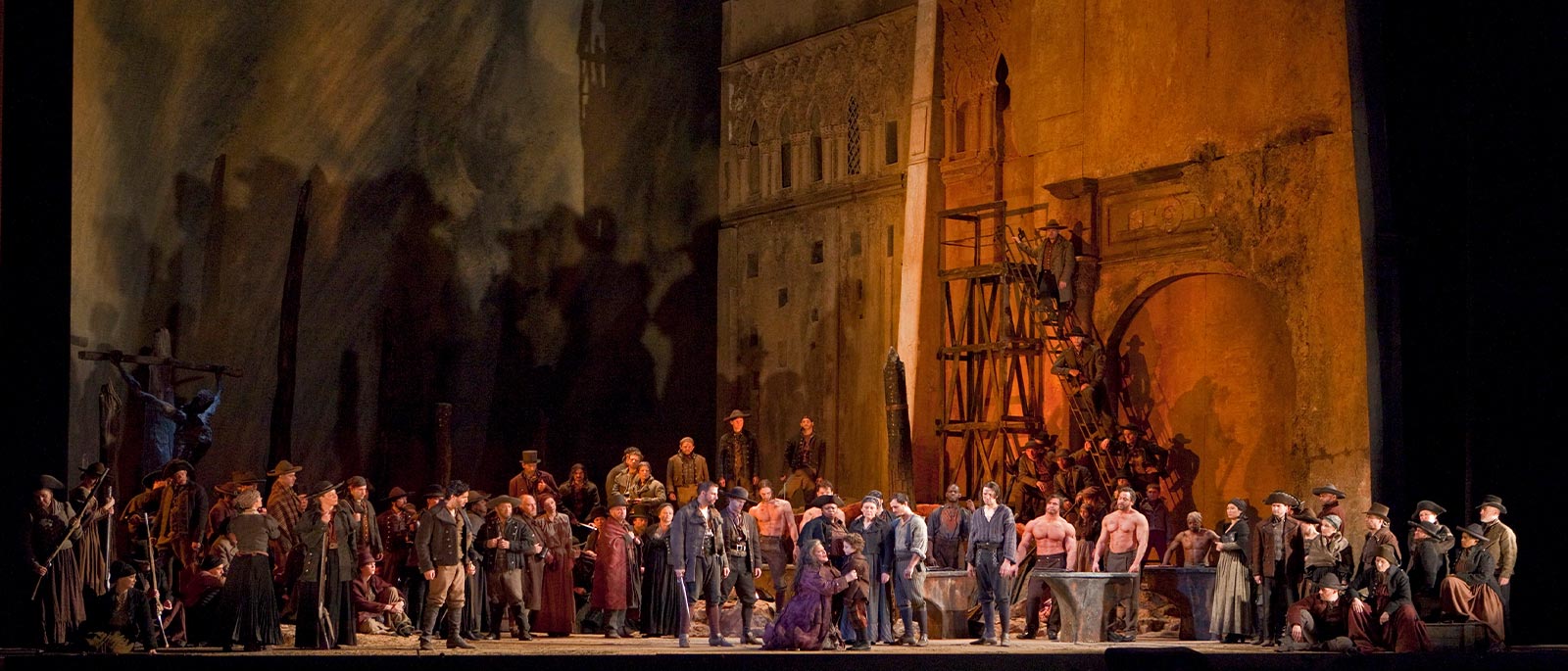 Thursday, July 30
Verdi's Il Trovatore
The clichéd quip, attributed to Enrico Caruso, is that it's easy to put on a great performance of Verdi's hot-blooded potboiler—all you need is the four best singers in the world. In this Live in HD transmission, the Met sought to do just that, assembling a powerhouse quartet to tackle the daunting principal roles: Sondra Radvanovsky, Dolora Zajick, Marcelo Álvarez, and the late Dmitri Hvorostovsky. The four stars tear into Verdi's thrilling score, packed from beginning to end with memorable arias, searing and swooning duets, and rousing ensemble and choral numbers.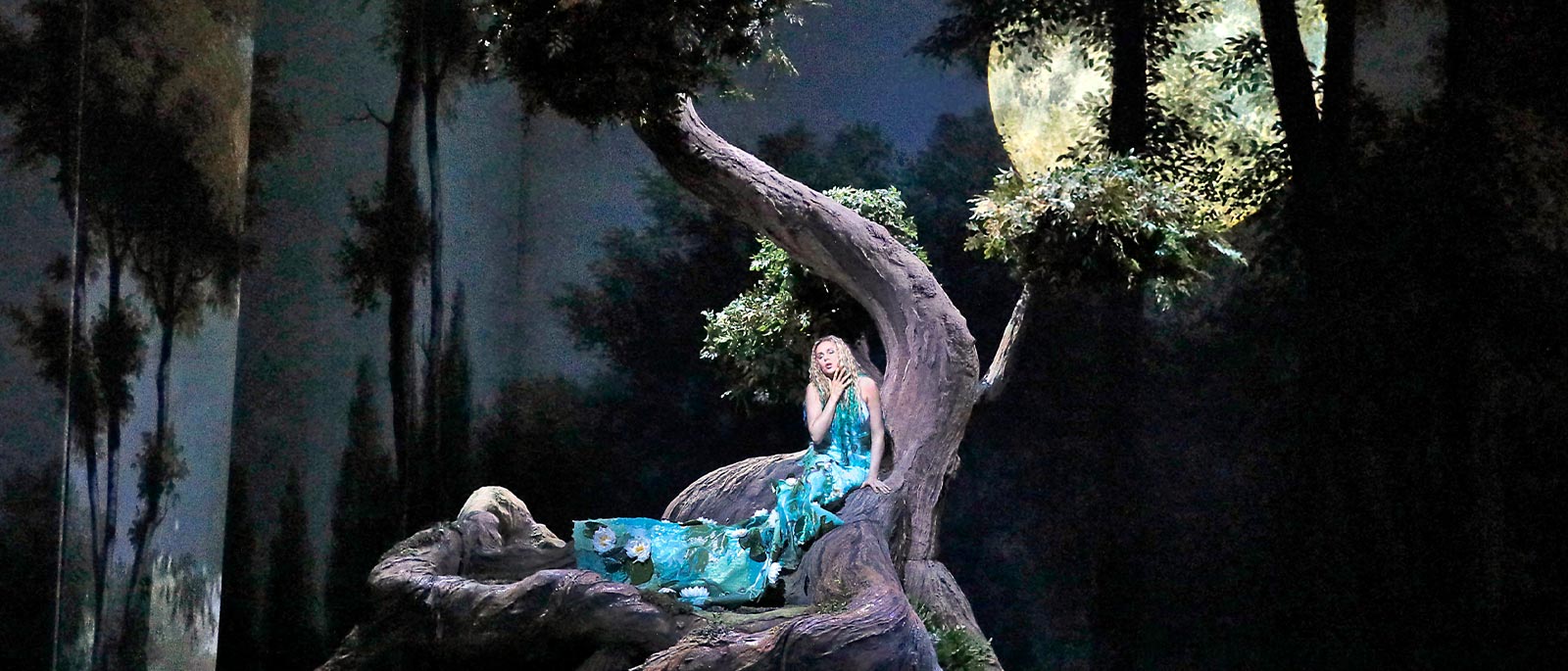 Friday, July 31
Dvořák's Rusalka
A cornerstone of Czech opera, Dvořák's dark and melodious take on the old Slavic yarn about a water nymph who falls in love with a human entered the repertoire in 1901. In recent decades, it has become a staple for lyric sopranos, who relish the title role's spellbinding Song to the Moon in the first act—although the greatest challenge might be the nymph's silent second act, after the love-struck Rusalka trades her voice to a scenery-chewing witch for the chance to become human.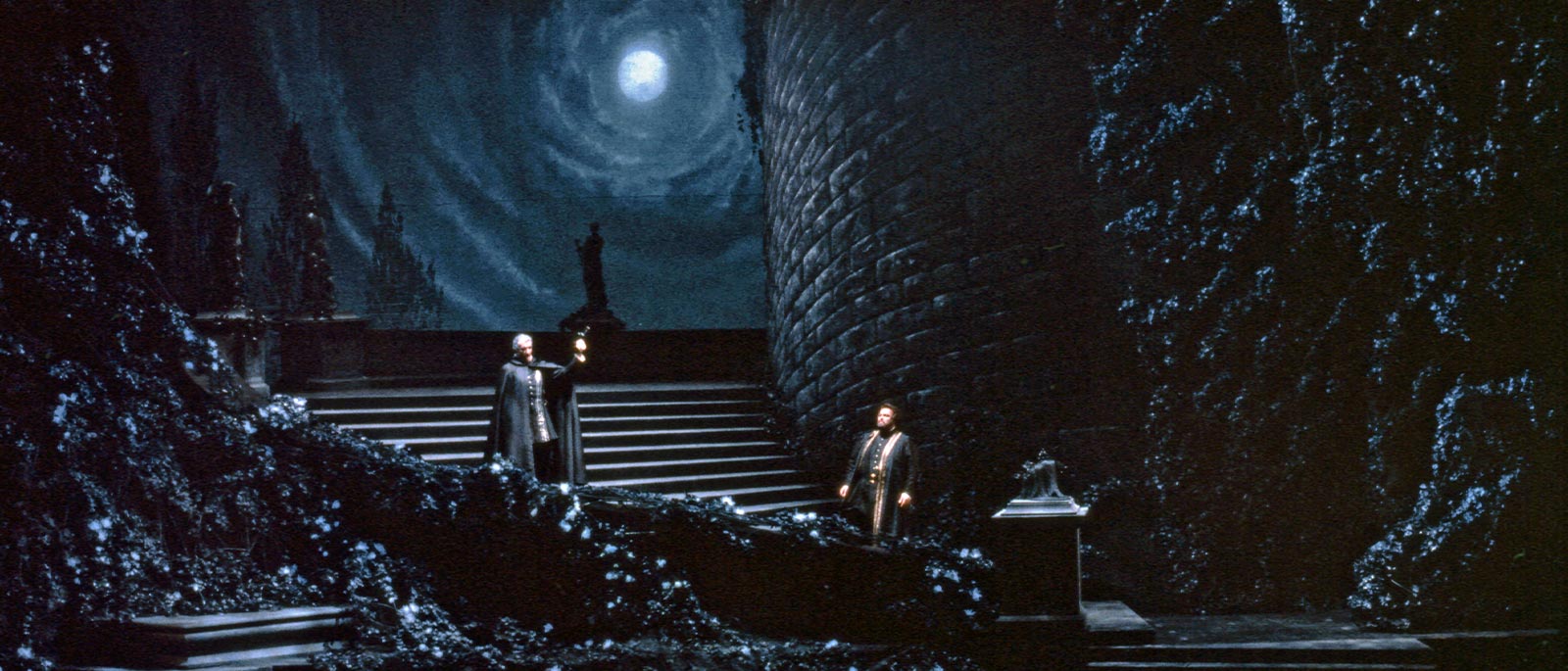 Saturday, August 1
Verdi's Ernani
Verdi's early masterpiece is based on a Victor Hugo play with a complicated plot concerning a young woman and the three men vying for her affections—her elderly uncle, a king destined to become Holy Roman Emperor, and a bandit who is actually an overthrown nobleman. Though there is plenty of action arising from the various passions and grudges scattered among these characters, the opera is best appreciated as a feast of beautiful and dramatic Italianate singing. With virtuosic roles for a quartet of principals, the opera delivers one feat of heroic vocalism after another.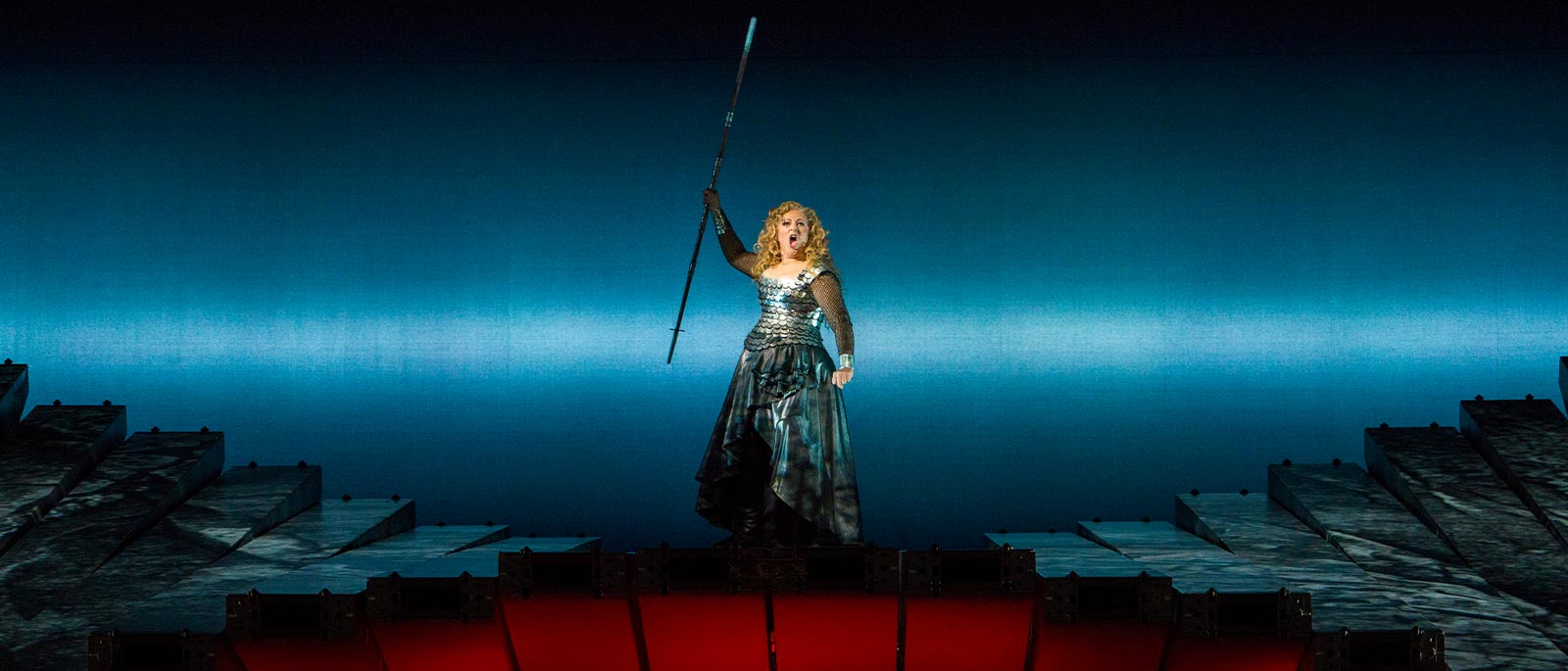 Sunday, August 2
Wagner's Die Walküre
The second installment of Wagner's four-part Ring cycle, Die Walküre is the most popular and most self-contained episode in the epic tetralogy. It combines the mythical machinations of gods and demigods with the deeply human love story of the brave hero Siegmund and the dignified Sieglinde, whose passion is undiminished even when they discover that they are long-lost brother and sister, separated at birth. It also features one of opera's most touching father-daughter relationships—that between Wotan, king of the gods, and his warrior-maiden daughter Brünnhilde, leader of the Valkyries. Wagner's score requires singers as superhuman as the characters they portray and features some of the most glorious orchestral music ever written, making for an unforgettable operatic experience.