Weekly Guide: July 20–26
This week's lineup captures the Bard at his most operatic, with no fewer than three Shakespeare adaptations, alongside an iconic Rossini comedy and Puccini's take on the Wild West, as well as the grandeur of two works by Wagner and Strauss. For help navigating the schedule, read on. By Joel Rozen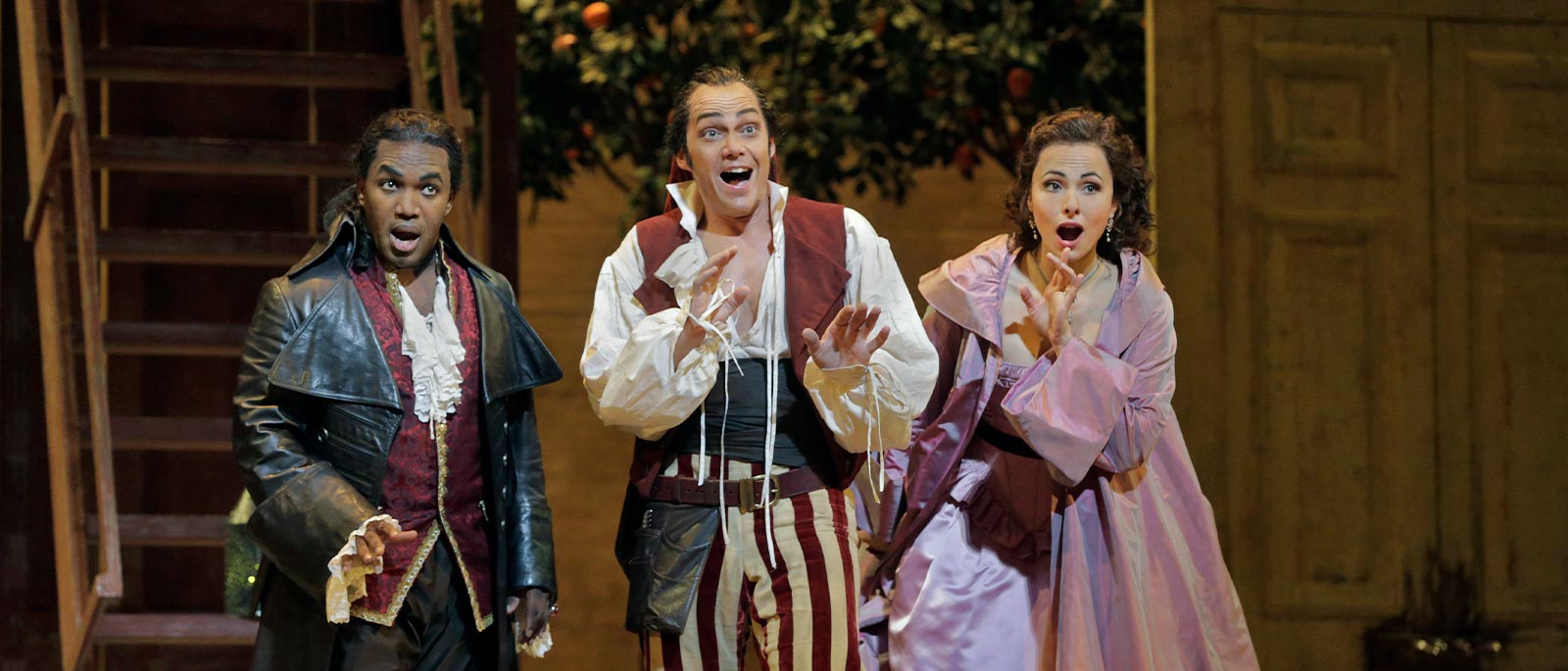 Monday, July 20
Rossini's Il Barbiere di Siviglia
One of opera's most beloved comedies, Rossini's irreverent farce about a feisty young noblewoman with a mind of her own has delighted operagoers for more than two centuries. Its setting—rustic Seville—and zany storyline call for a cast of ace performers with dazzling stage presence, sizzling comic timing, and vocal agility to spare, making this the perfect playground for virtuoso singers as well as an ideal viewing experience for audiences of all ages.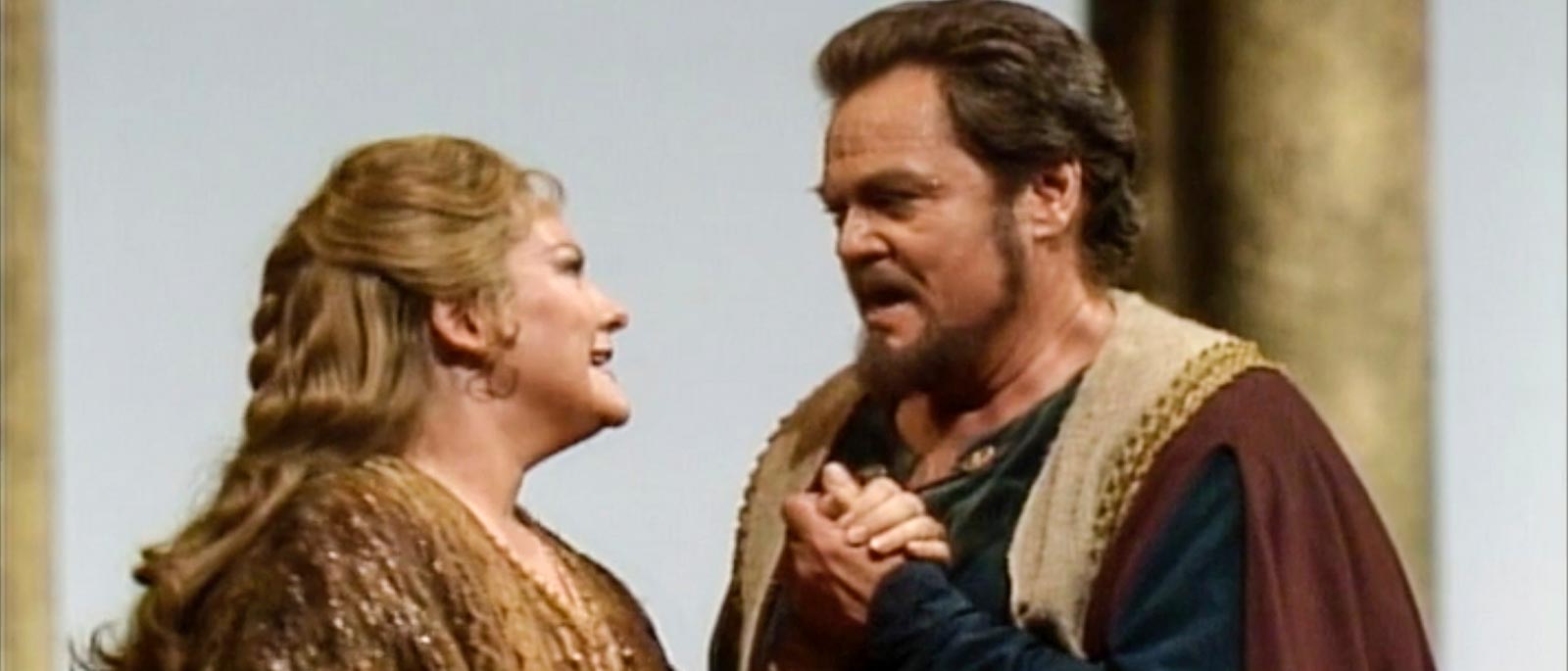 Tuesday, July 21
Wagner's Tannhäuser
As renowned for its harmonious overture as for its romantic storybook characters, this three-act masterwork features some of the composer's most groundbreaking and unforgettable music, as well as a theme the young Wagner would revisit again and again later in his career—the redemptive and transcendent power of a woman's love. The enchanting plot harks back to medieval history: Wolfram is a lovesick troubadour who desires the virtuous Elisabeth. She, however, has eyes for another: the rebellious knight Tannhäuser, who in turn cannot get over an overwhelming sensual experience in the realm of the goddess Venus, and is banished for singing her praises at court. Only saintly Elisabeth's death can atone for his misdeeds.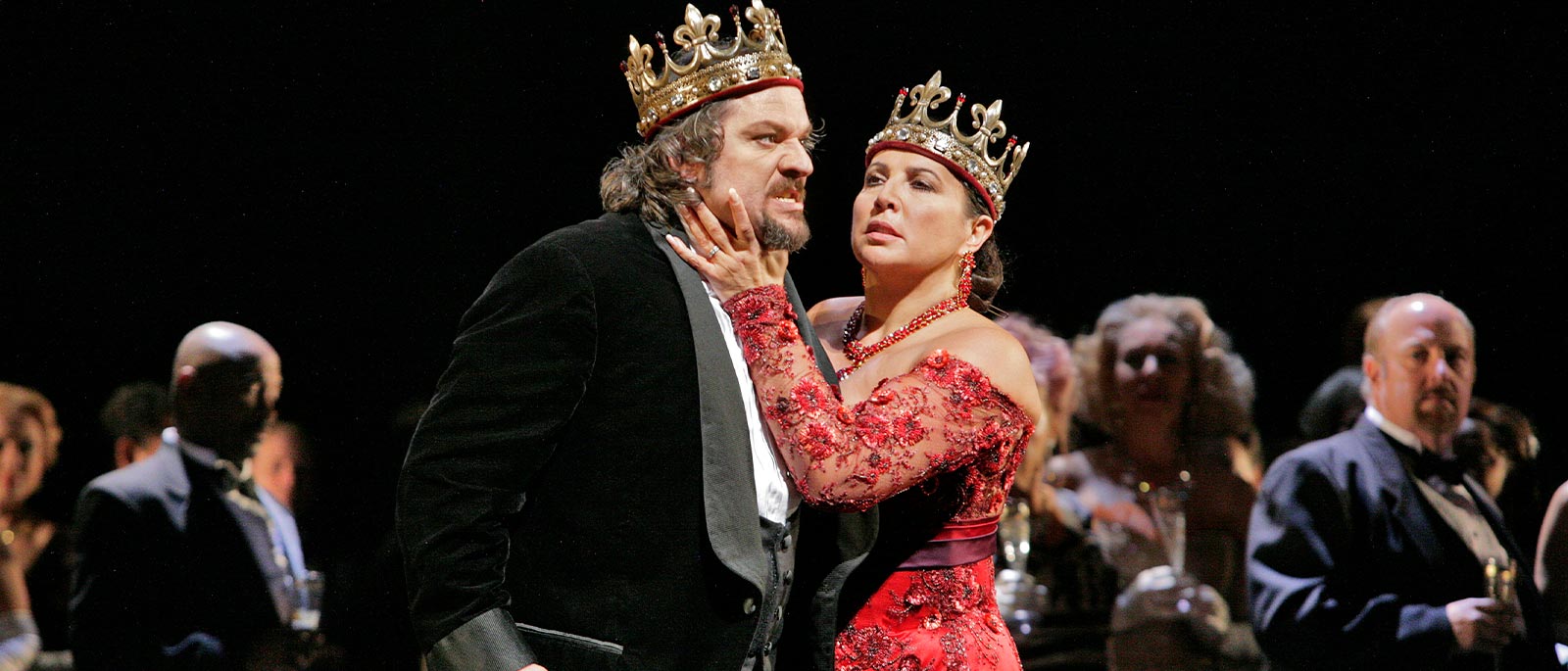 Wednesday, July 22
Verdi's Macbeth
The plot may be focused on the eponymous Scottish king, but Verdi's high-flying take on Shakespeare's drama boasts three powerhouse arias for Lady Macbeth, making it a signature showpiece for divas at the very top of their game. Drawing equally on showstopping vocal virtuosity and deftly crafted drama, Verdi's version of this tale of intrigue and power will keep you on the edge of your seat for all four razor-sharp acts.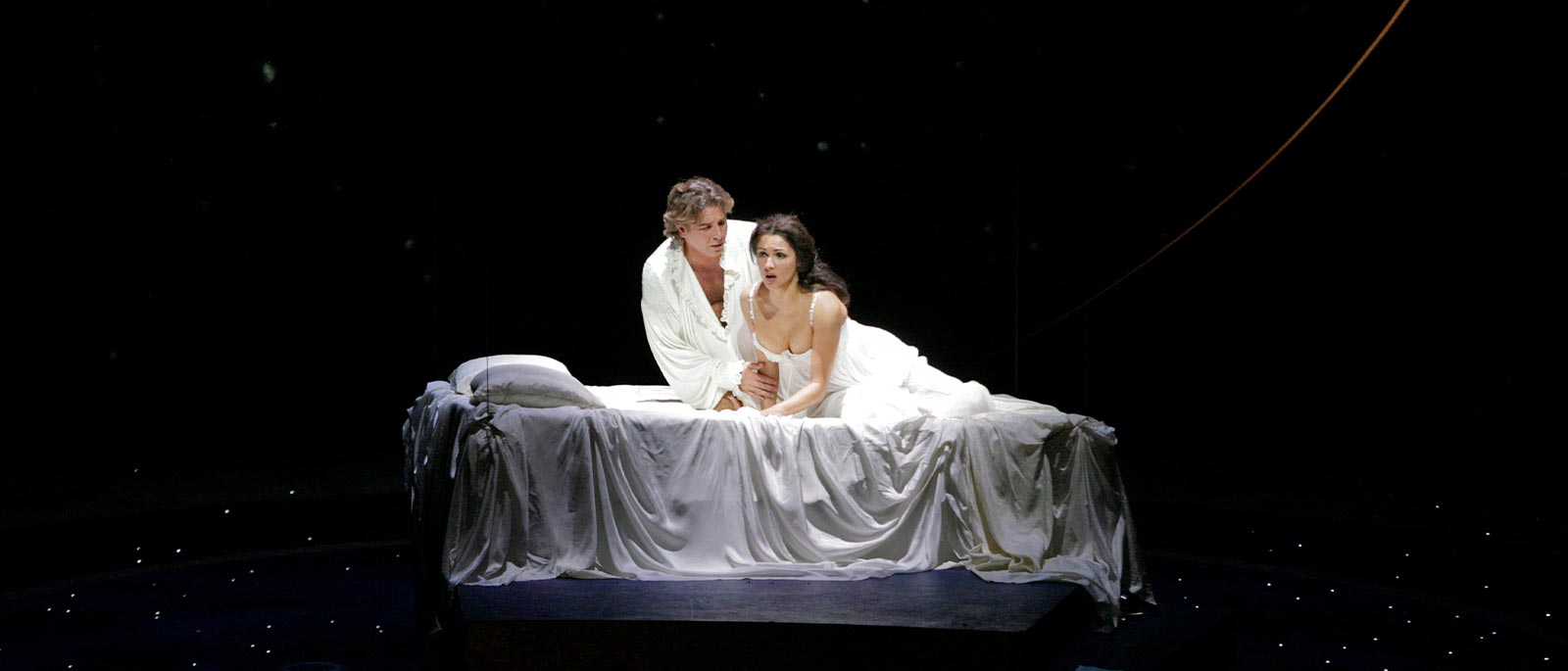 Thursday, July 23
Gounod's Roméo et Juliette
Every bit as heartbreaking and kinetic as the Shakespearean original, Gounod's ravishing opera features the most famous moments of the play dressed up in unforgettable musical finery. The star-crossed lovers at the center are assigned no fewer than four duets; Romeo's swashbuckling friend Mercutio gets a first-act showstopper about Queen Mab; and Juliet's vivacious entrance aria is a waltz so irresistible, anyone would be compelled to scale a balcony for her.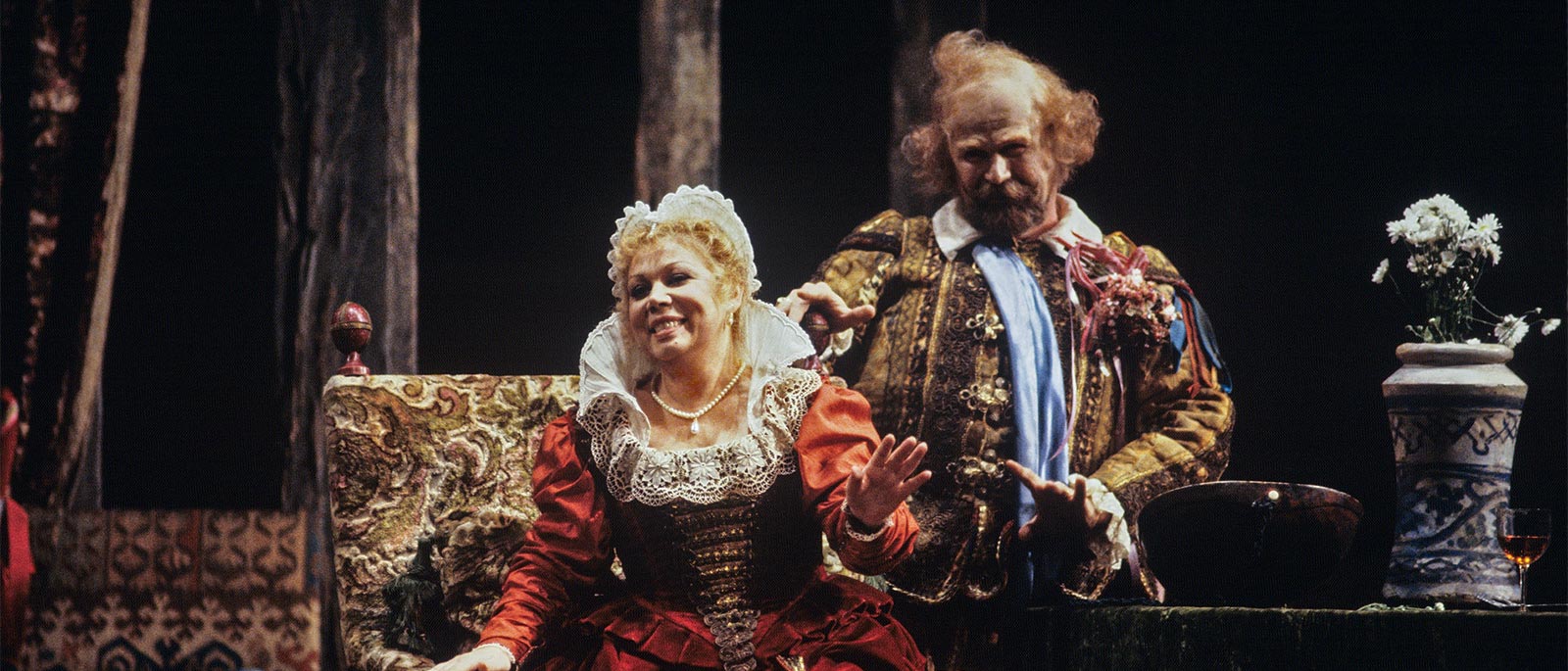 Friday, July 24
Verdi's Falstaff
Verdi finished his sublime final opera when he was almost 80 years old, capping a fruitful career with a bawdy adaptation of scenes from Shakespeare's The Merry Wives of Windsor and Henry IV. His classic operatic farce charts a knight's gold-digging efforts to seduce two married women, leading to belly-flopping failure on both counts. The score, meanwhile, is a complete tour de force, demonstrating the old master's still-youthful panache, as well as his profound insight into human nature.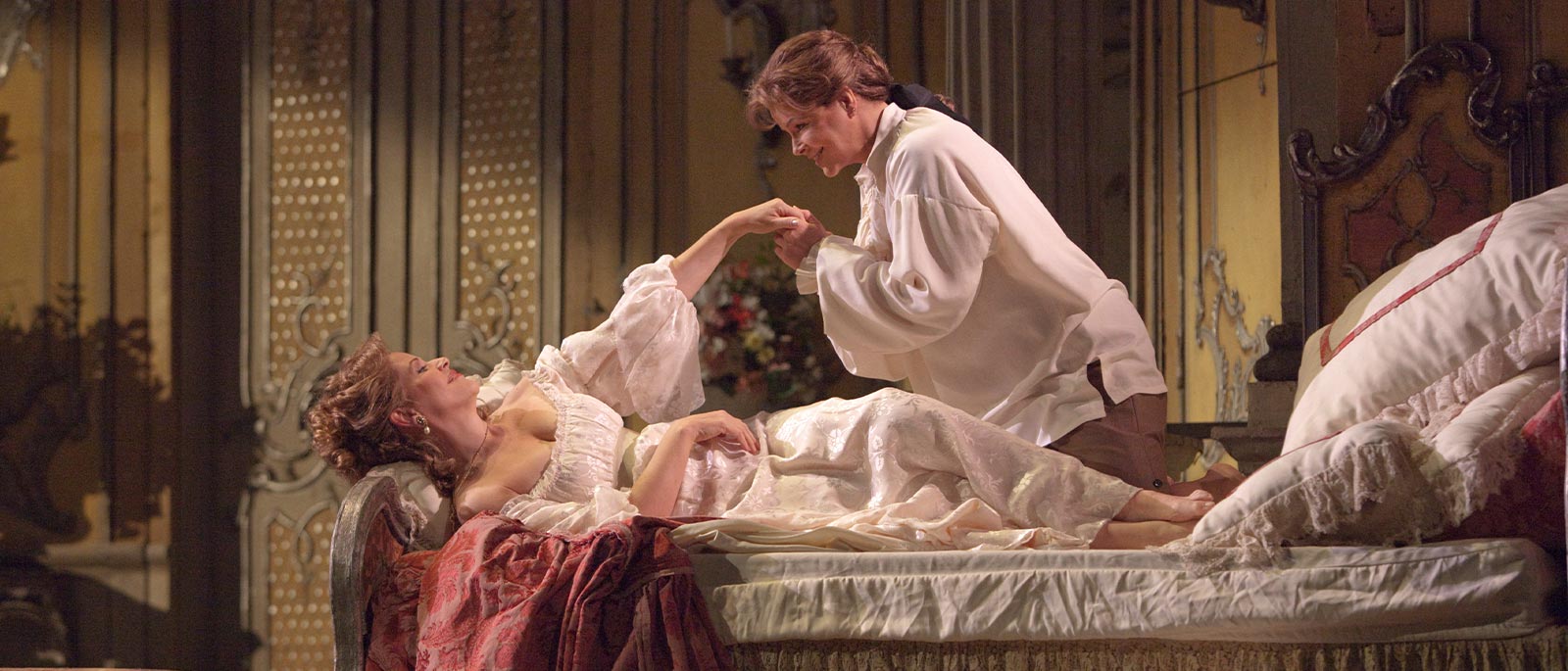 Saturday, July 25
Strauss's Der Rosenkavalier
After scandalizing the opera world with Salome and Elektra—a pair of stark, psychoanalytic portraits of biblical and ancient Greek heroines—Strauss composed this modern drawing-room comedy to great popular acclaim. The work, which follows the sexual indiscretions and romantic entanglements of several aristocratic characters, presents love, desire, and nobility as distinctly double-sided coins: coming-of-age discovery vs. the wisdom of aging, and the thrill of pursuing new desires vs. noble self-sacrifice for the greater good. The score draws on a rich orchestral palette that would come to define the composer's mature work.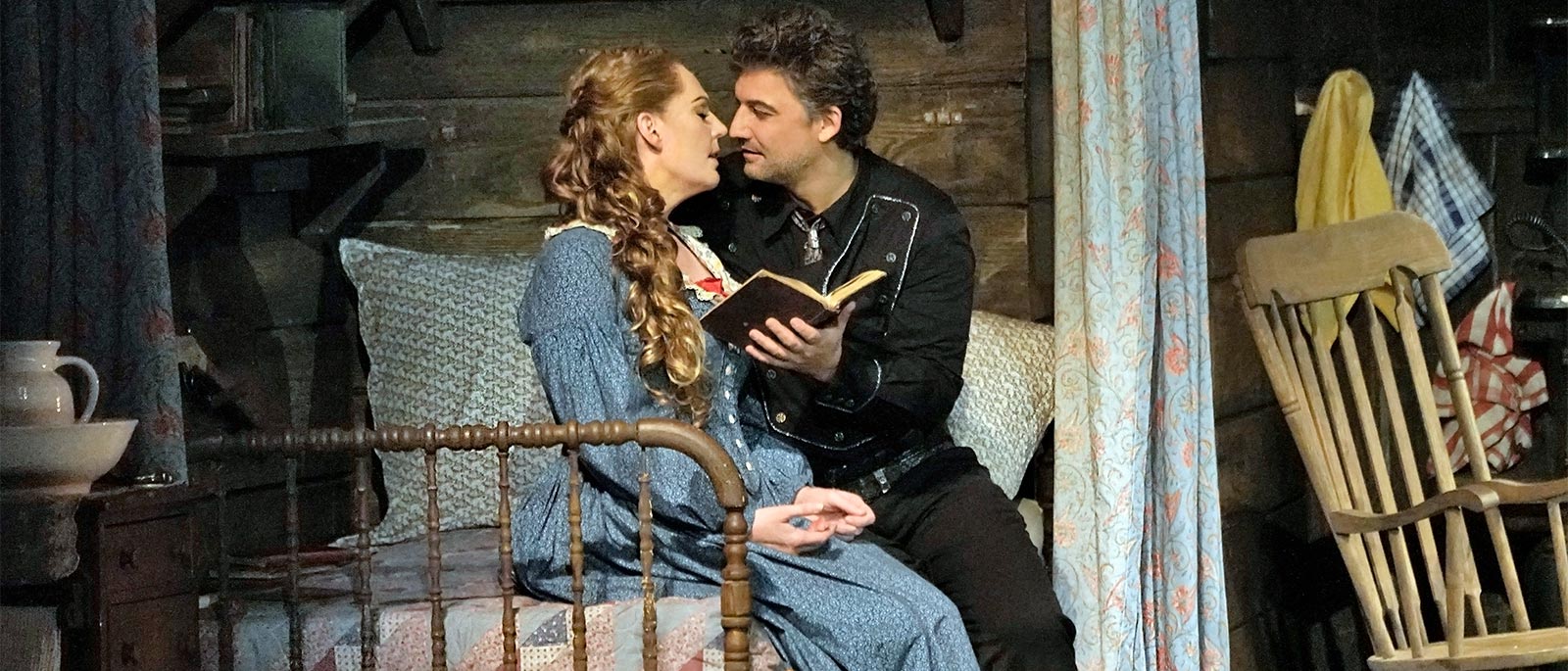 Sunday, July 26
Puccini's La Fanciulla del West
Though less familiar than Puccini's greatest hits, this action-packed tribute to the American Wild West, which received its world premiere at the Met in 1910, is every bit as compelling. Its sweeping, evocative score deftly captures the feel of a Gold Rush–era mining camp—the perfect place for a sweet-talkin' bandit to fall for a gun-totin' bar owner with an enormous soprano voice and a heart of gold.
Joel Rozen is the Met's Staff Writer.