Weekly Guide: July 13–19
From an effervescent take on the Cinderella story to a dark and disturbing drama of madness and murder, this week's schedule of Nightly Opera Streams shows the expressive range of the art form. Read on for help navigating the lineup.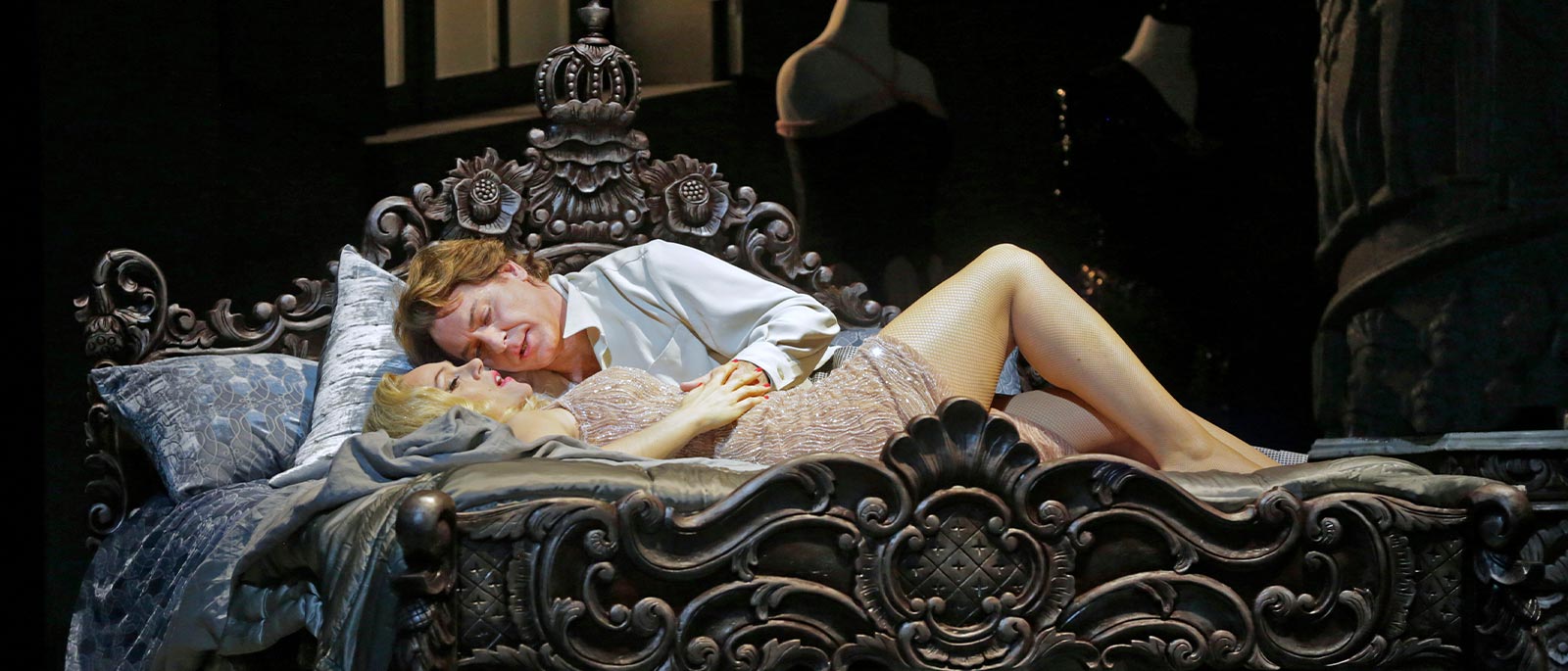 Monday, July 13
Puccini's Manon Lescaut
When he set out to write a new opera based on the same irresistible heroine that inspired Massenet's popular Manon, the young Puccini was undaunted by the risk of provoking comparisons. As he explained: "Why shouldn't there be two operas about Manon? A woman like Manon can have more than one lover." And in his take on the alluring young country girl who becomes the toast of Paris before suffering a swift fall and ignominious end, Puccini came through with a masterpiece equal to Massenet's, trading the French composer's urbane elegance for overwhelming emotionality.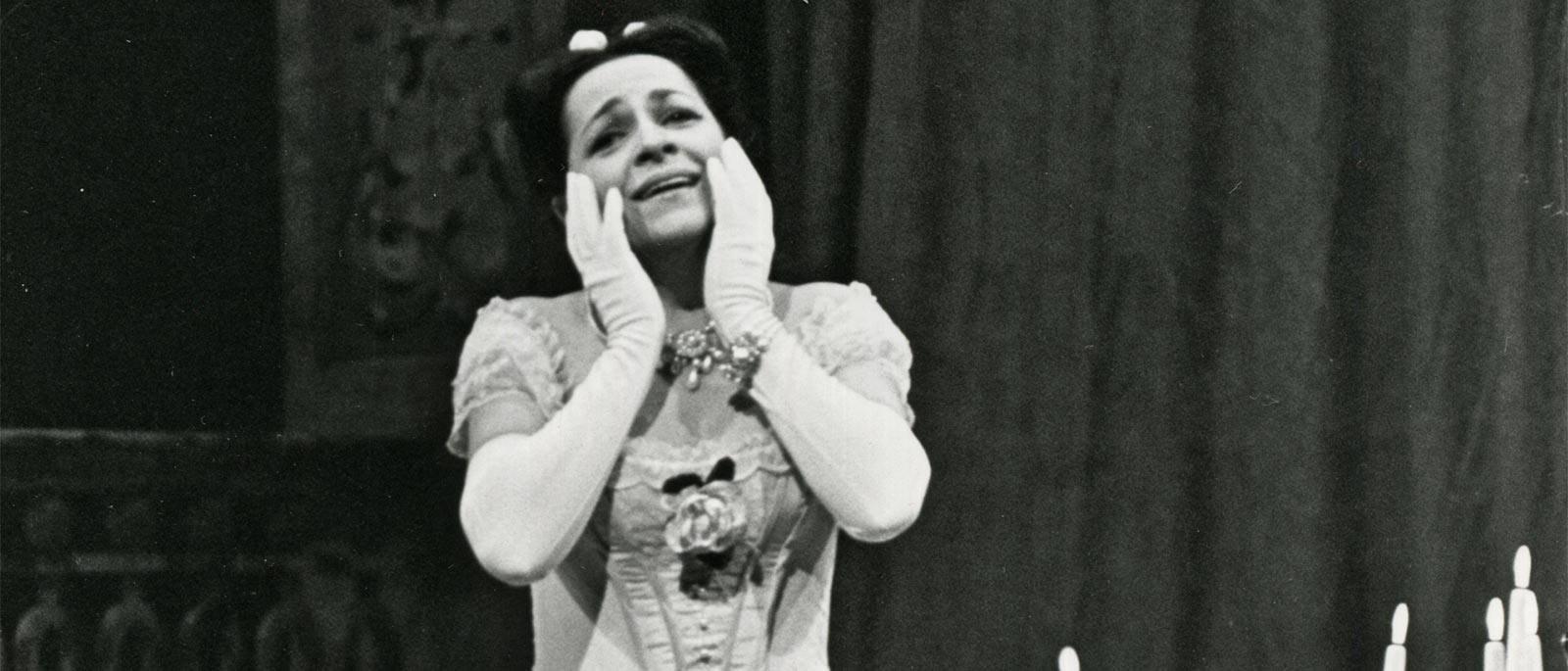 Tuesday, July 14
Verdi's La Traviata
Few operatic figures are as beloved as Violetta, the dignified, selfless, and sickly heroine of Verdi's classic tragedy. An elegant courtesan with a heart of gold, she chooses true love over the amusements and riches of her glamorous Parisian life, then sacrifices everything for the sake of a young woman she's never even met. All of this—the glitter of her earlier wealth, the heat of her passion with the ardent young Alfredo, the pain of their separation, and her tragic end—lands with devastating weight thanks to Verdi, whose score stands as one of music's greatest depictions of love and loss.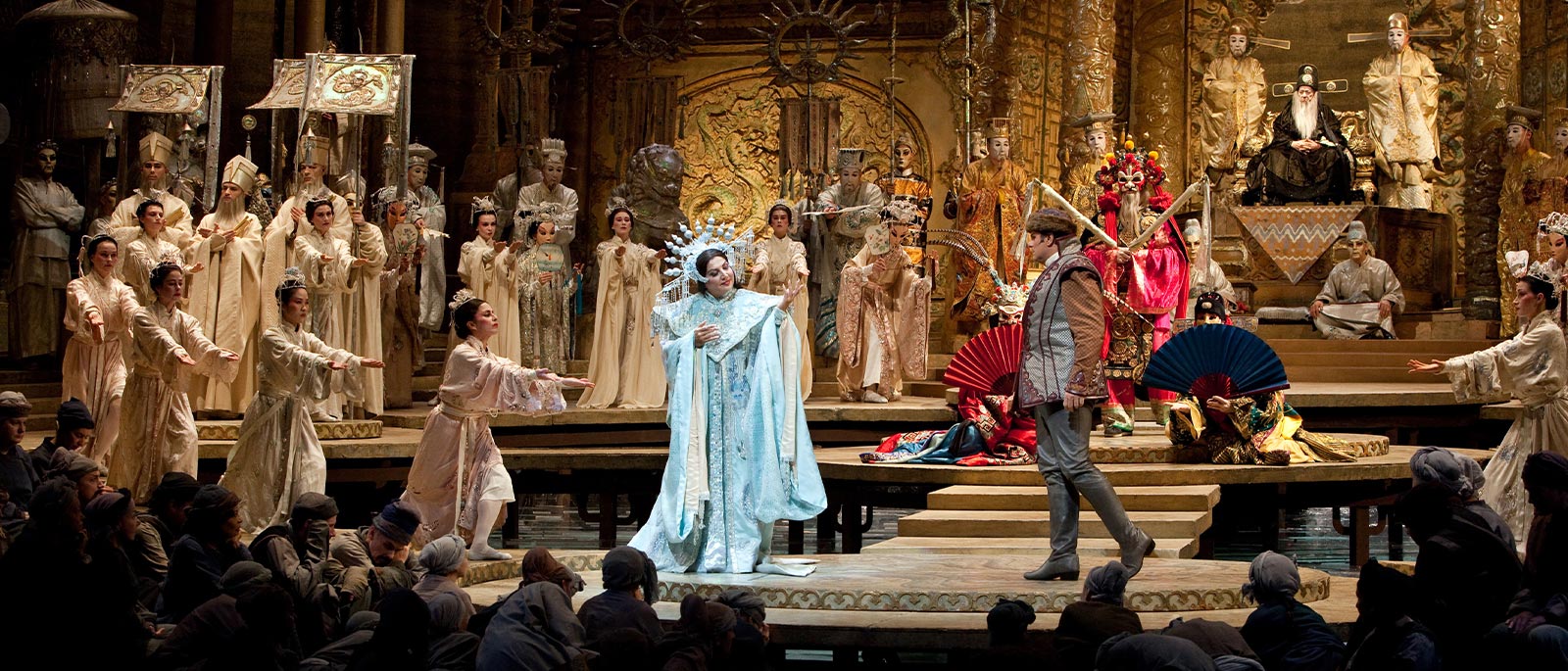 Wednesday, July 15
Puccini's Turandot
An ancient Chinese princess presents each new suitor with a series of riddles; success will win her hand, but failure costs his head. One brave warrior prince rises to the challenge, determined to thaw Turandot's frozen heart. Puccini raises the temperature to boiling by lavishing the legendary tale with some of his finest and most spectacular music—not to mention "Nessun dorma," one of the catalogue's most beloved arias. Combined with Franco Zeffirelli's breathtakingly opulent production, it makes for one of opera's grandest experiences.
Thursday, July 16
Berg's Wozzeck
A brutal yet captivating piece of music and theater, Wozzeck is based on Georg Büchner's groundbreaking play Woyzeck, a searing, shockingly modern drama that was written in the 1830s but first saw the stage some 80 years later as the First World War inexorably approached. It is the harrowing tale of a hapless soldier driven by humiliation and jealousy to murder his lover, and Berg only amplifies the suffering and horror with his brilliantly thorny, overwhelmingly powerful score—the ultimate musical depiction of a mind's descent into madness.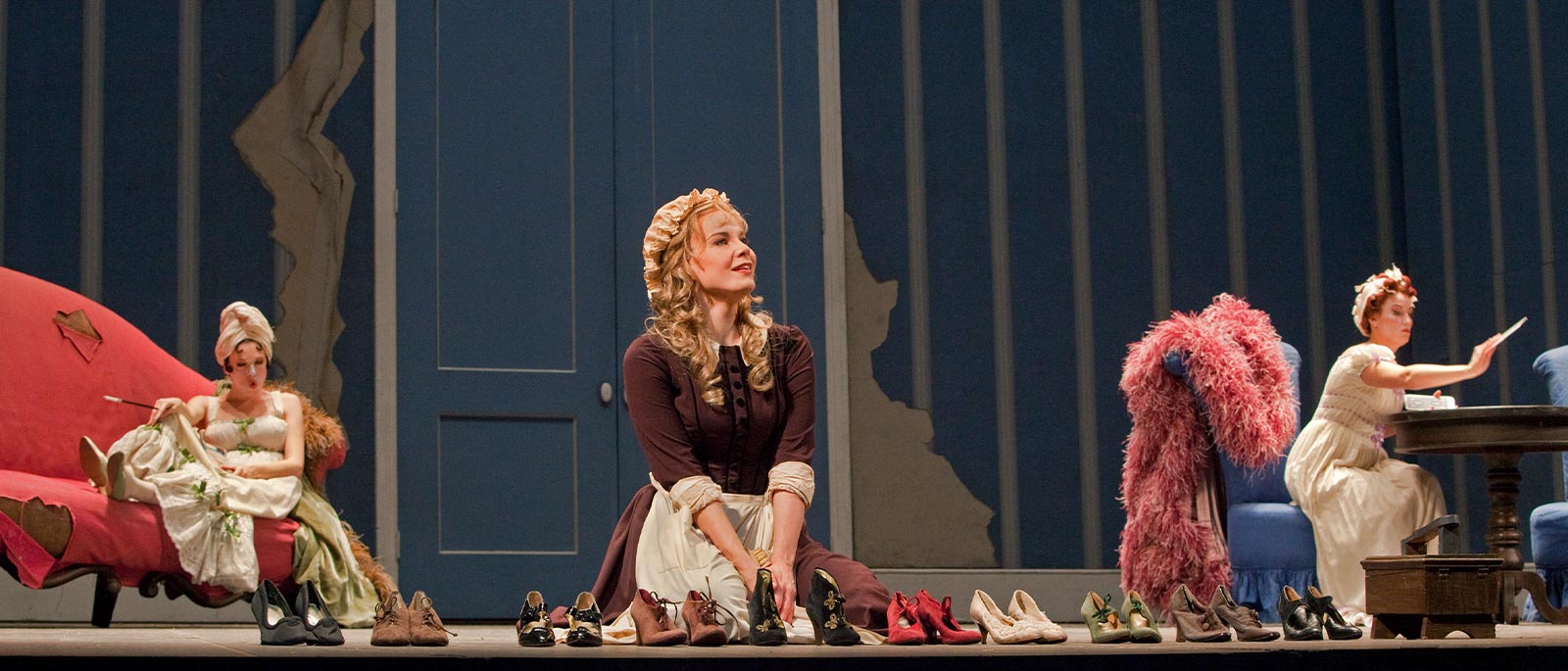 Friday, July 17
Rossini's La Cenerentola
A timeless tale told in a florid bel canto style, Rossini's take on the Cinderella story offers an ideal propellant for a virtuosic mezzo-soprano to rocket from rags to riches. But in this retelling, the supporting characters soar just as high: Cinderella's Prince, her stepfather, and the Prince's valet are given memorable arias, and the composer rounds out his score with ingenious ensemble flourishes. A vivacious masterpiece, La Cenerentola brings stock fairy tale characters to dazzling life.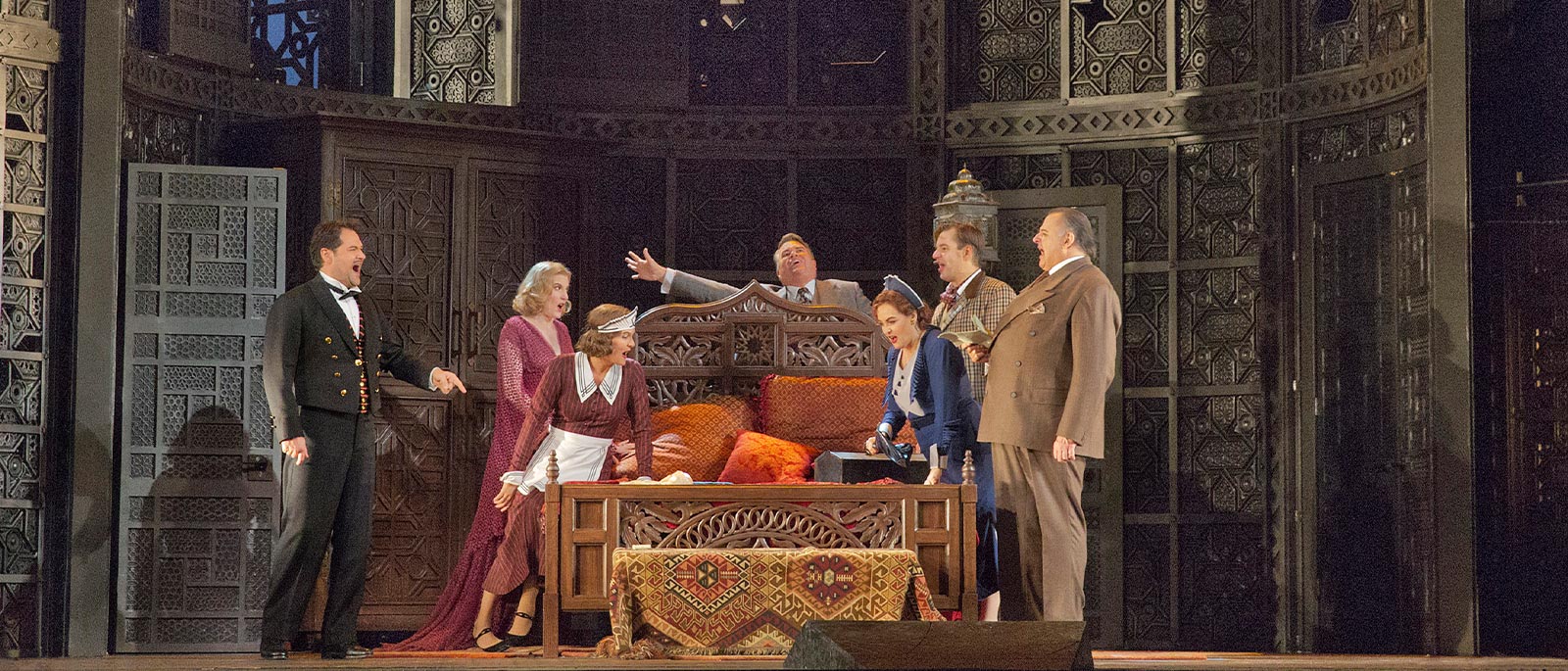 Saturday, July 18
Mozart's Le Nozze di Figaro
This immortal opera, based on a scandalous Beaumarchais play banned in the composer's own time, delivers a parade of brilliant and memorable numbers, and is at once a riotous comedy of class and sexual politics and an incisive, still-relevant social commentary. Constructed around an upstairs-downstairs narrative, it makes ingenious dramatic use of tangled love interests, interwoven deceptions, and slapstick farce, marshals a large ensemble cast of distinctive characters, and wraps it all in Mozart's sublime music.
Sunday, July 19
Puccini's La Bohème
As classic as opera gets: the most-performed work in Met history, in Franco Zeffirelli's beloved staging (the most-performed production in Met history), documented in a 1982 telecast that stars four Met legends: Teresa Stratas, José Carreras, Renata Scotto, and James Morris. An archetypal tragedy filled with gorgeous and deeply affecting music, Puccini's timeless tale of love, camaraderie, jealousy, and loss in the garrets and cafés of bohemian Paris has reliably enchanted audiences and left them in tears since its 1896 premiere.