Weekly Guide: July 6–12
This week of Nightly Opera Streams features a parade of all-time classics—and one off-the-beaten-track gem. Read on to prepare yourself for the action-packed lineup.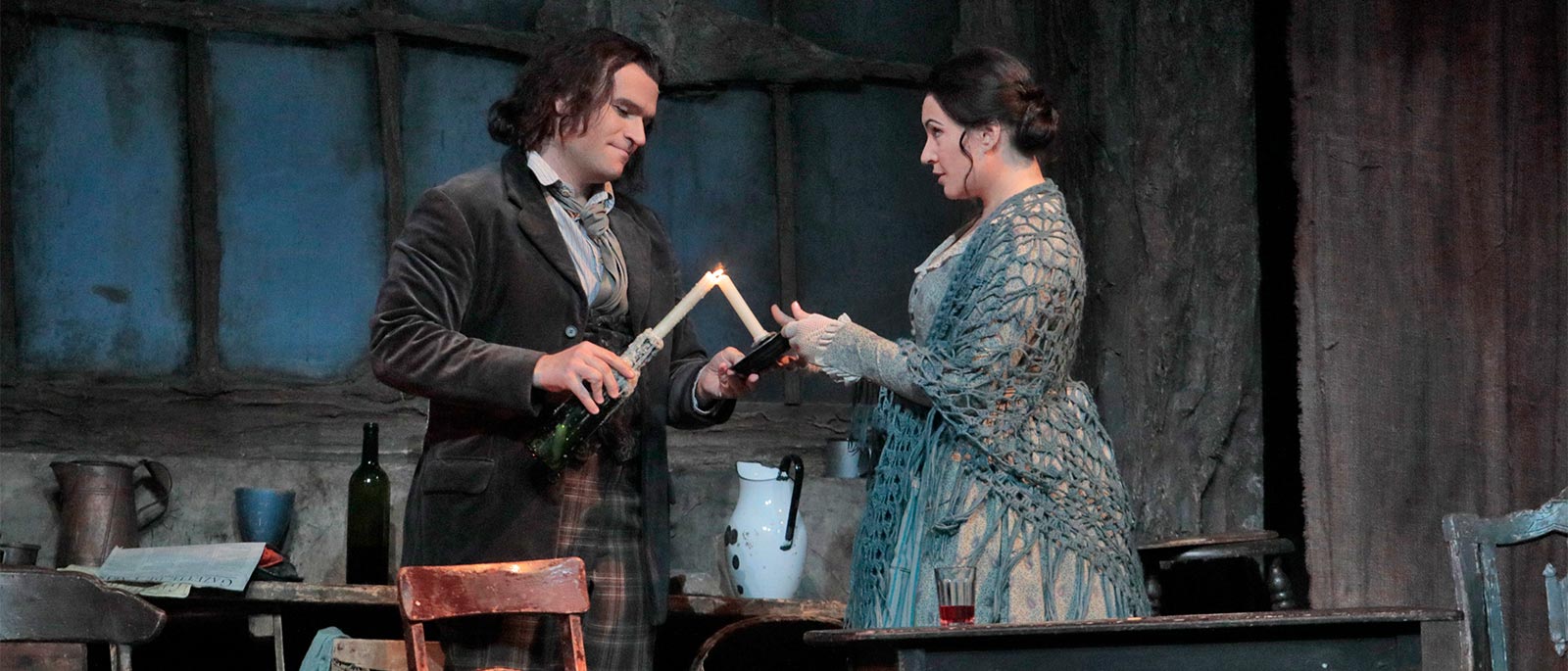 Monday, July 6
Puccini's La Bohème
As classic as opera gets: the most-performed work in Met history, in Franco Zeffirelli's beloved staging, the most-performed production in Met history. An archetypal tragedy filled with gorgeous and deeply affecting music, Puccini's timeless tale of love, camaraderie, jealousy, and loss in the garrets and cafés of bohemian Paris has reliably enchanted audiences and left them in tears since its 1896 premiere.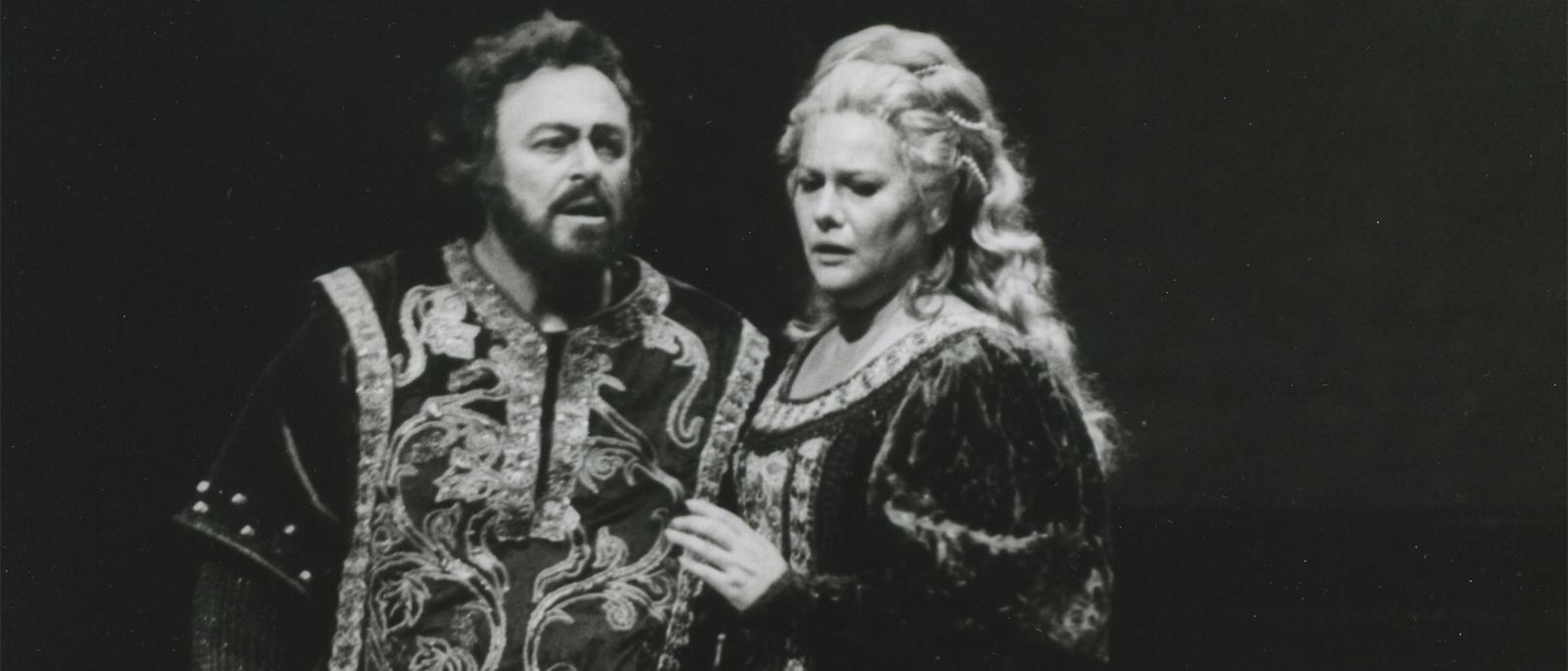 Tuesday, July 7
Verdi's Il Trovatore
The clichéd quip, attributed to Enrico Caruso, is that it's easy to put on a great performance of Verdi's hot-blooded potboiler—all you need is the four best singers in the world. In this 1988 telecast, the Met sought to do just that, assembling a powerhouse quartet to tackle the daunting principal roles: Éva Marton, Dolora Zajick, Luciano Pavarotti, and Sherrill Milnes. The four stars tear into Verdi's thrilling score, packed from beginning to end with memorable arias, searing and swooning duets, and rousing ensemble and choral numbers.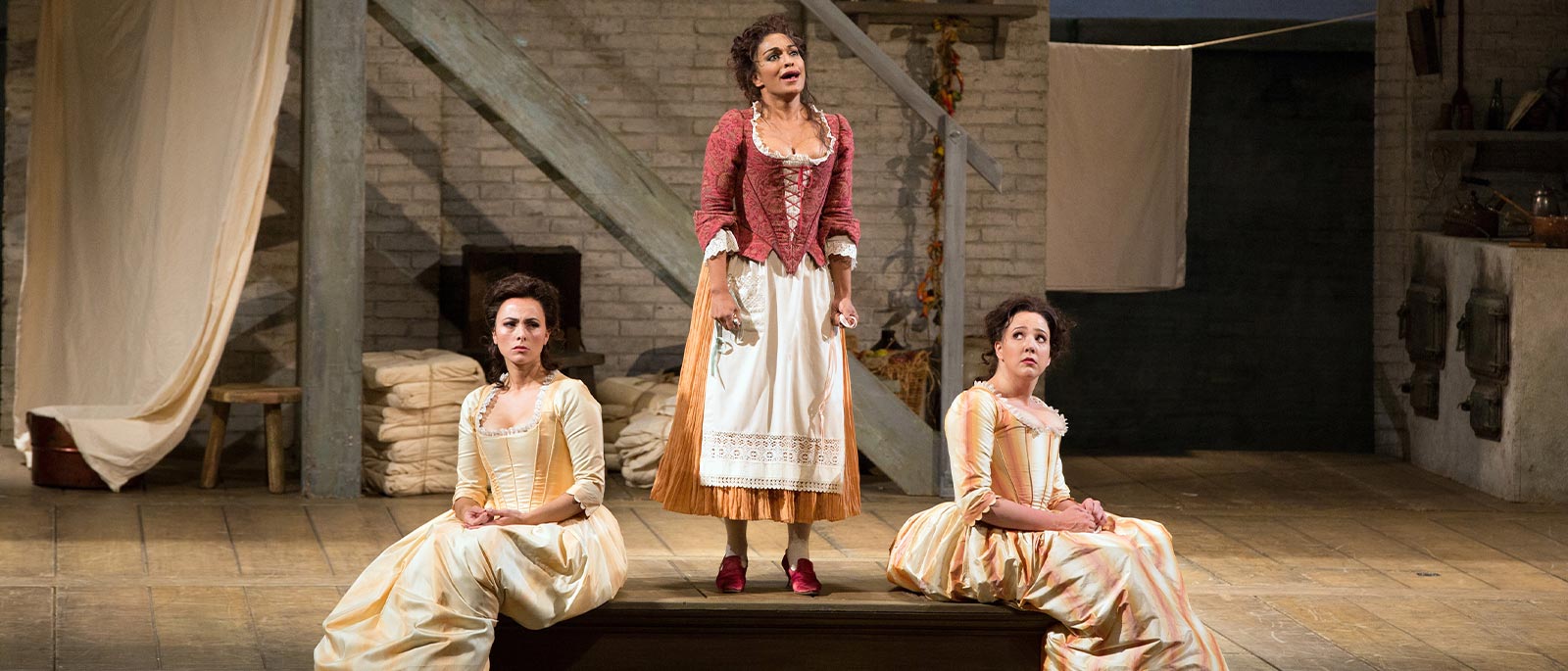 Wednesday, July 8
Mozart's Così fan tutte
The last of Mozart's legendary collaborations with librettist Lorenzo Da Ponte, this exuberant comedy of manners and morals tracks an ill-conceived bet about women's fidelity and the darkly hilarious fall-out it produces. The master composer lines his score with one sublime musical number after another, and ultimately manages to communicate universal truths about both women and men, and the nature of attraction and love, even as the laughs keep coming.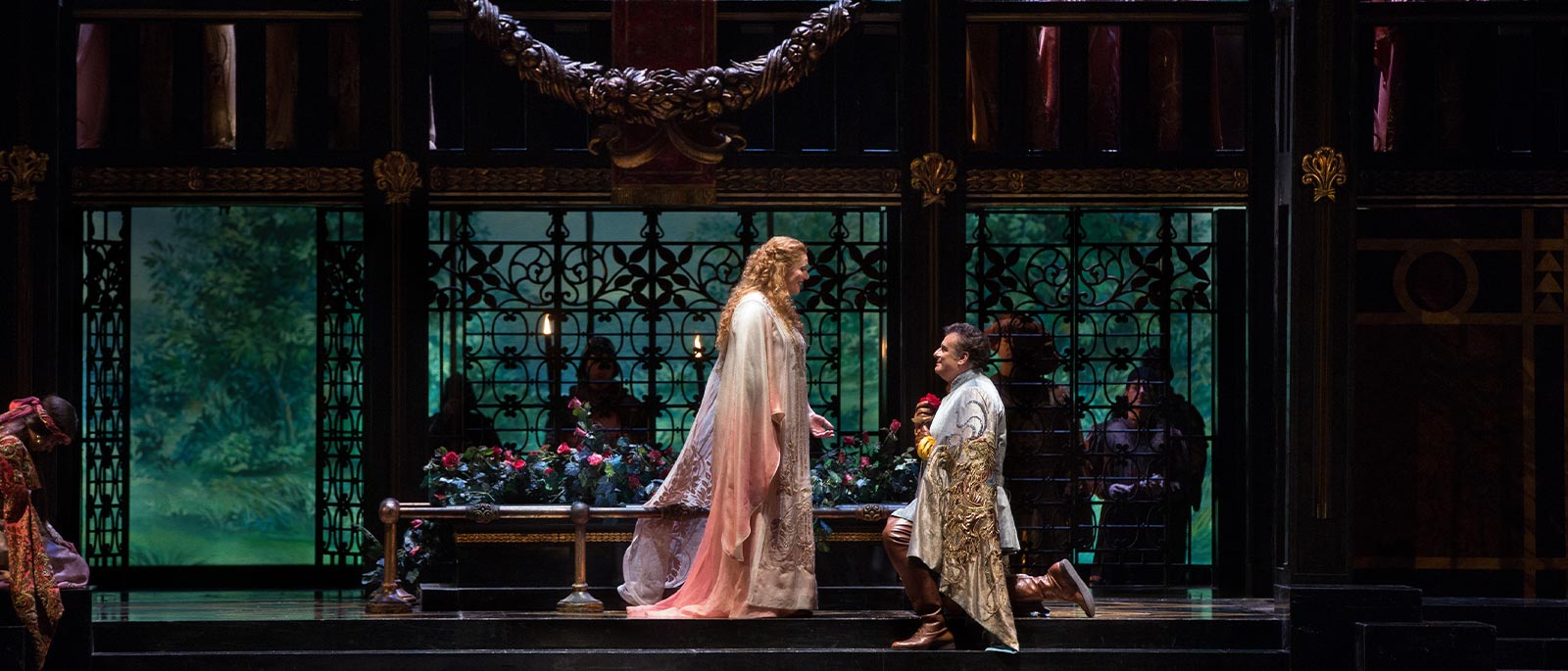 Thursday, July 9
Zandonai's Francesca da Rimini
The music of early–20th-century Italian composer Francesco Zandonai has largely been forgotten—with the exception of this expansive 1914 opera based on an episode from Dante's Inferno. The melodramatic plot concerns an affair between the title character and the handsome brother of a cruel and disfigured warlord, to whom she is betrothed. Their dalliance leads to the predictable violent and tragic end, but not before Zandonai makes his case for increased recognition with a surfeit of sumptuous, luxuriously orchestrated music.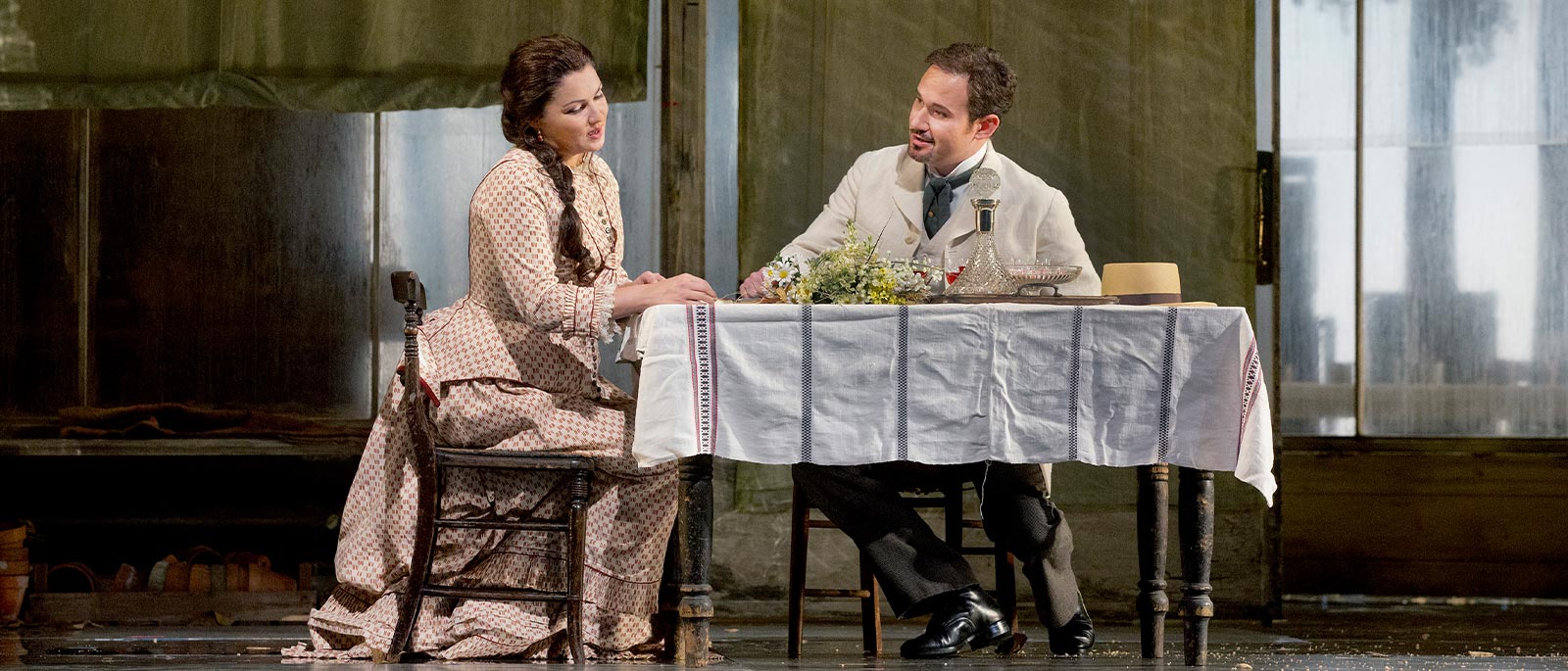 Friday, July 10
Tchaikovsky's Eugene Onegin
Tchaikovsky's masterpiece exemplifies the dramatic sweep, complex characterization, and insight into human nature that define great Russian literature and music. The story comes from Pushkin, and provides one of opera's most compelling heroines: Tatiana, an intelligent but naïve adolescent girl who is first rejected by an older, more worldly man, then blossoms into an elegant, rich, aristocratic woman and returns the favor when the two meet again. The score is a chiaroscuro tour-de-force, sensitively capturing the many shades of the characters' turbulent, conflicted emotions.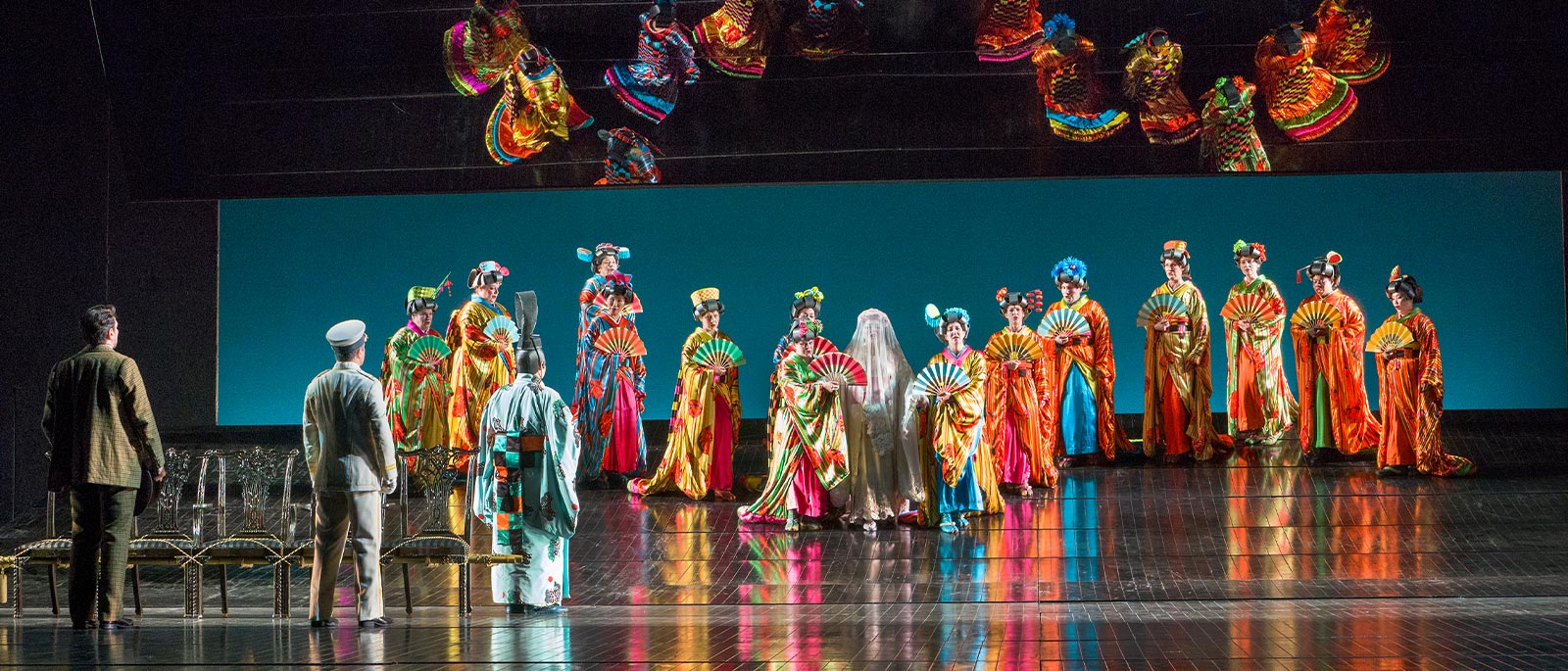 Saturday, July 11
Puccini's Madama Butterfly
Anthony Minghella's exquisite production—an instant classic at the Met since its 2006 premiere—provides an evocative setting for this tragedy about a noble but naive geisha awaiting the return of her American Navy lieutenant. Key to the staging are symbolic visuals that tap into traditional Japanese culture while honoring the searching, timeless beauty of Puccini's mid-career masterpiece.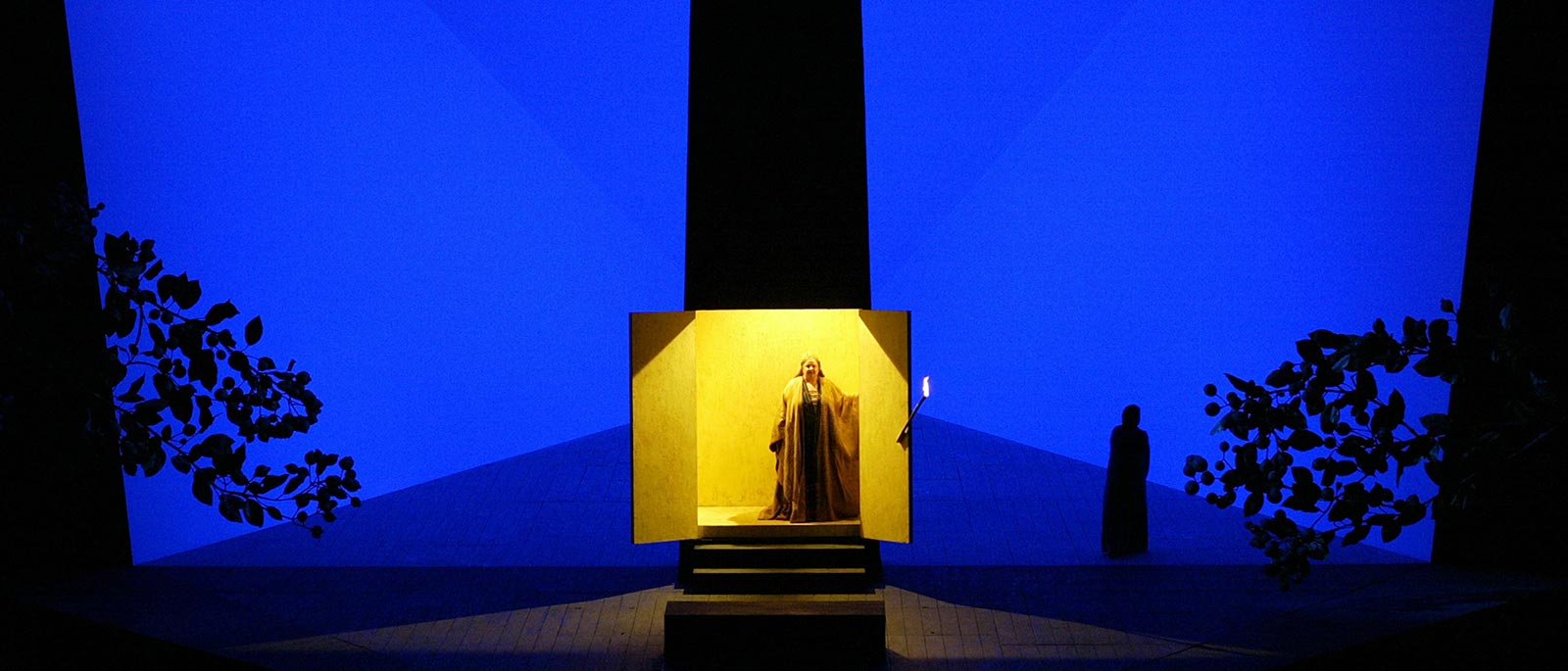 Sunday, July 12
Viewers' Choice: Wagner's Tristan und Isolde
Inspired by Wagner's own tortured affair with the wife of his patron, this searing masterwork is based on Arthurian legend and tells of an illicit romance between a Breton nobleman and the Irish princess betrothed to his uncle and king. The composer's larger-than-life sensibilities are on full display throughout the score: Along with intoxicating orchestral music that surges in tandem with the couple's burgeoning passion and a chord left symbolically unresolved until the last moments of the opera, the opera also features one of the repertory's most soaring and ecstatic final climaxes, as Isolde surrenders to a love so powerful that she transcends life itself.