Weekly Guide: June 29–July 5
Operatic legends and some of today most exciting artists take the stage in this week's Nightly Opera Streams. Read on to prepare yourself for the packed lineup of star-studded stagings. By Jay Goodwin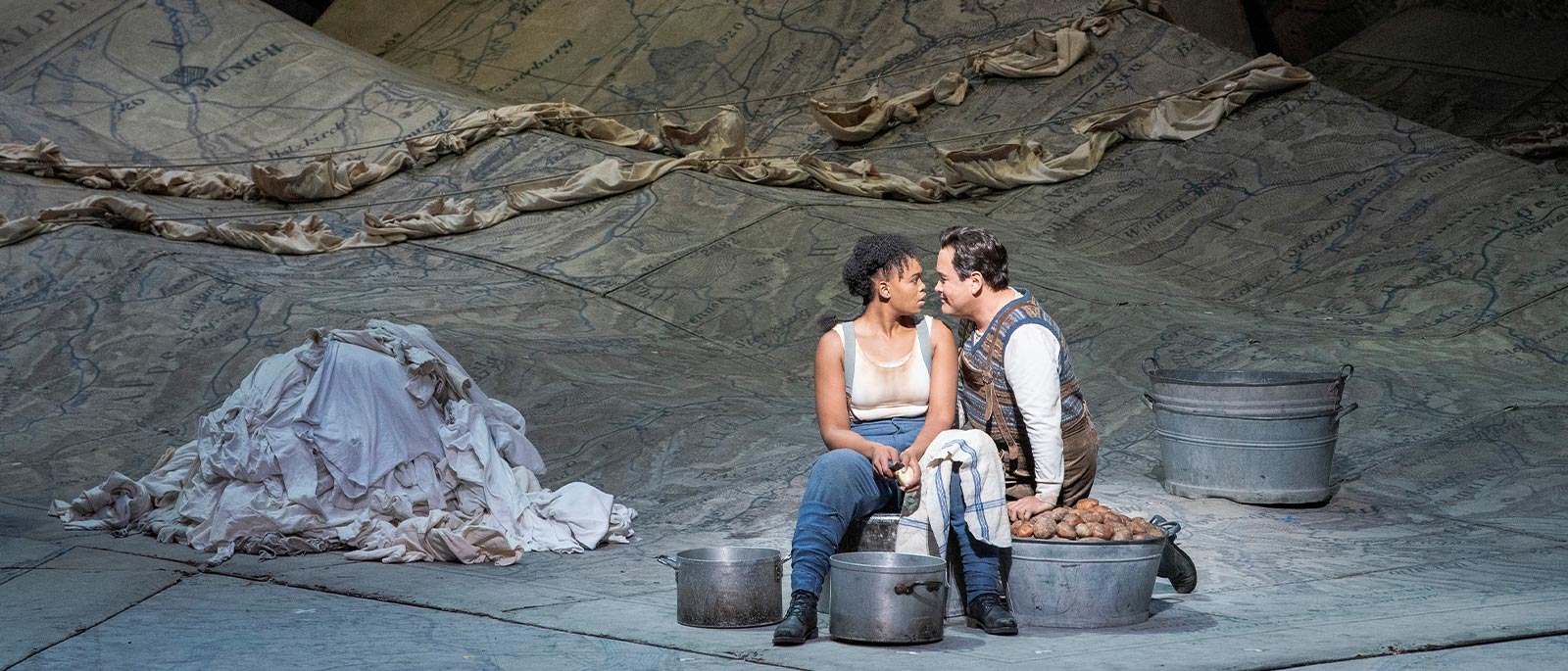 Monday, June 29
Donizetti's La Fille du Régiment
One of the most ebullient works in the repertoire, Donizetti's delightful comedy is the unlikely tale of a bright, headstrong young woman who has been raised among a French army regiment. When, much to the dismay of the doting but overprotective soldiers, Marie falls in love with the Tyrolean villager Tonio—a touchstone tenor role that overflows with both youthful ardor and ringing high notes—hilarity and virtuosic bel canto crossfire ensue.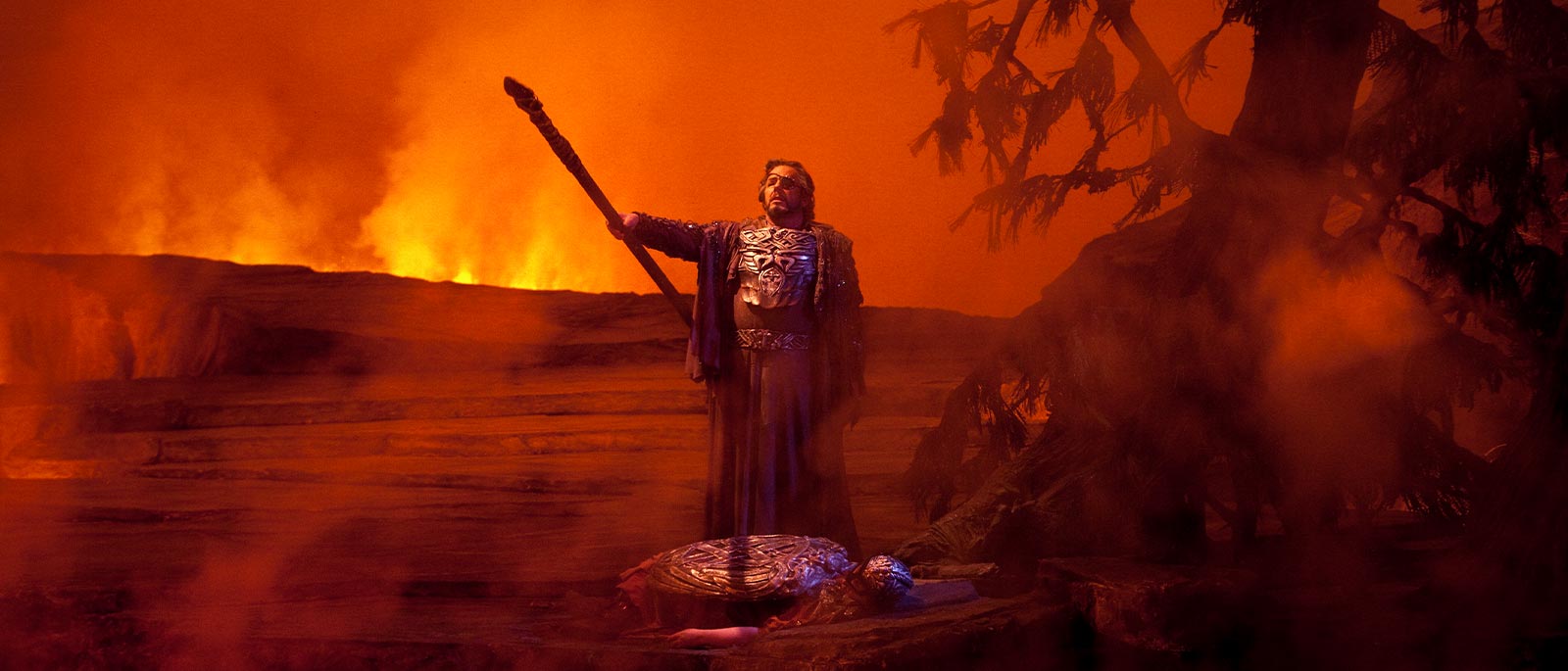 Tuesday, June 30
Wagner's Die Walküre
The second installment of Wagner's four-part Ring cycle, Die Walküre is the most popular and most self-contained episode in the epic tetralogy. It combines the mythical machinations of gods and demigods with the deeply human love story of the brave hero Siegmund and the dignified Sieglinde, whose passion is undiminished even when they discover that they are long-lost brother and sister, separated at birth. It also features one of opera's most touching father-daughter relationships—that between Wotan, king of the gods, and his warrior-maiden daughter Brünnhilde, leader of the Valkyries. Wagner's score requires singers as superhuman as the characters they portray and features some of the most glorious orchestral music ever written, making for an unforgettable operatic experience.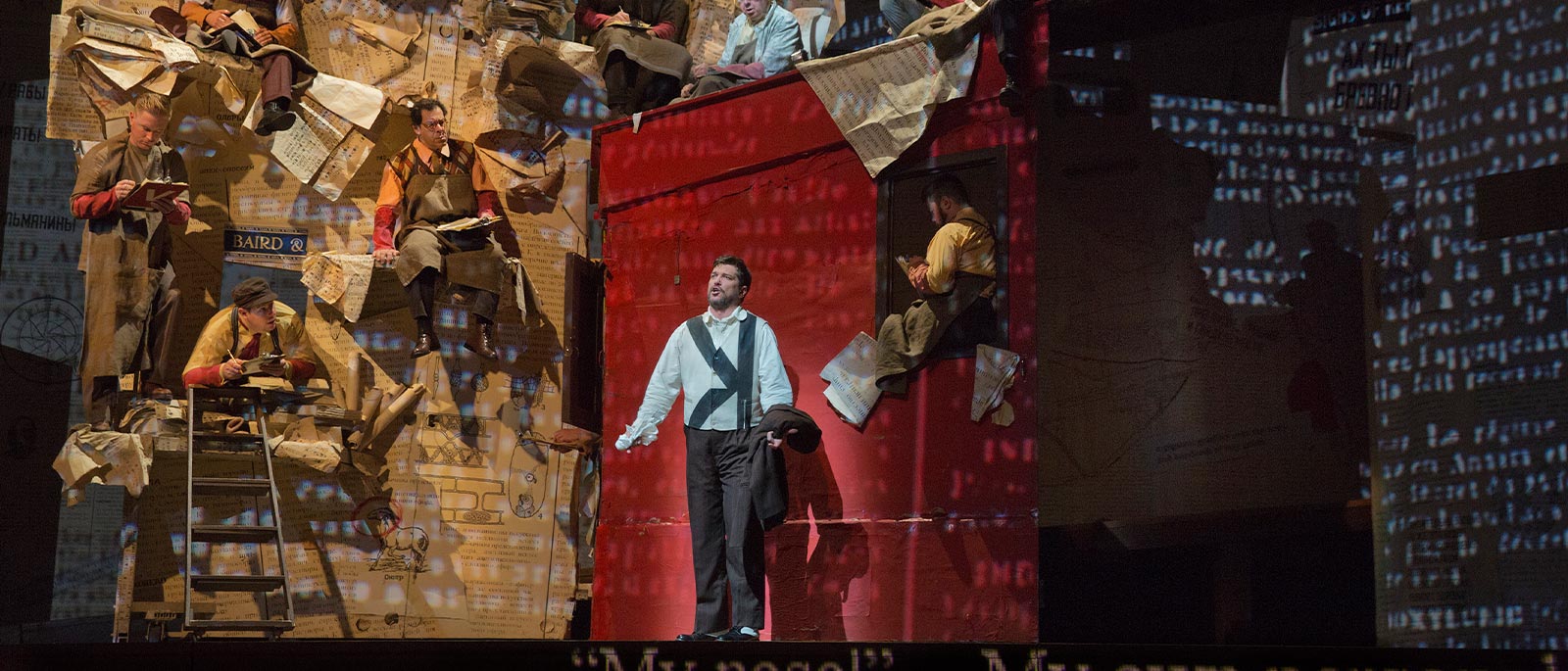 Wednesday, July 1
Shostakovich's The Nose
It all begins with an absurd scenario: A hapless Russian bureaucrat wakes up one morning to discover that his nose has gone missing. He eventually locates his fugitive facial feature, which has been masquerading as a human being, but has no luck reattaching it. Based on a satirical short story by Nikolai Gogol, Shostakovich's adaptation embraces the surrealism of the source material, supported by a dynamic and dizzying staging by artist-director William Kentridge.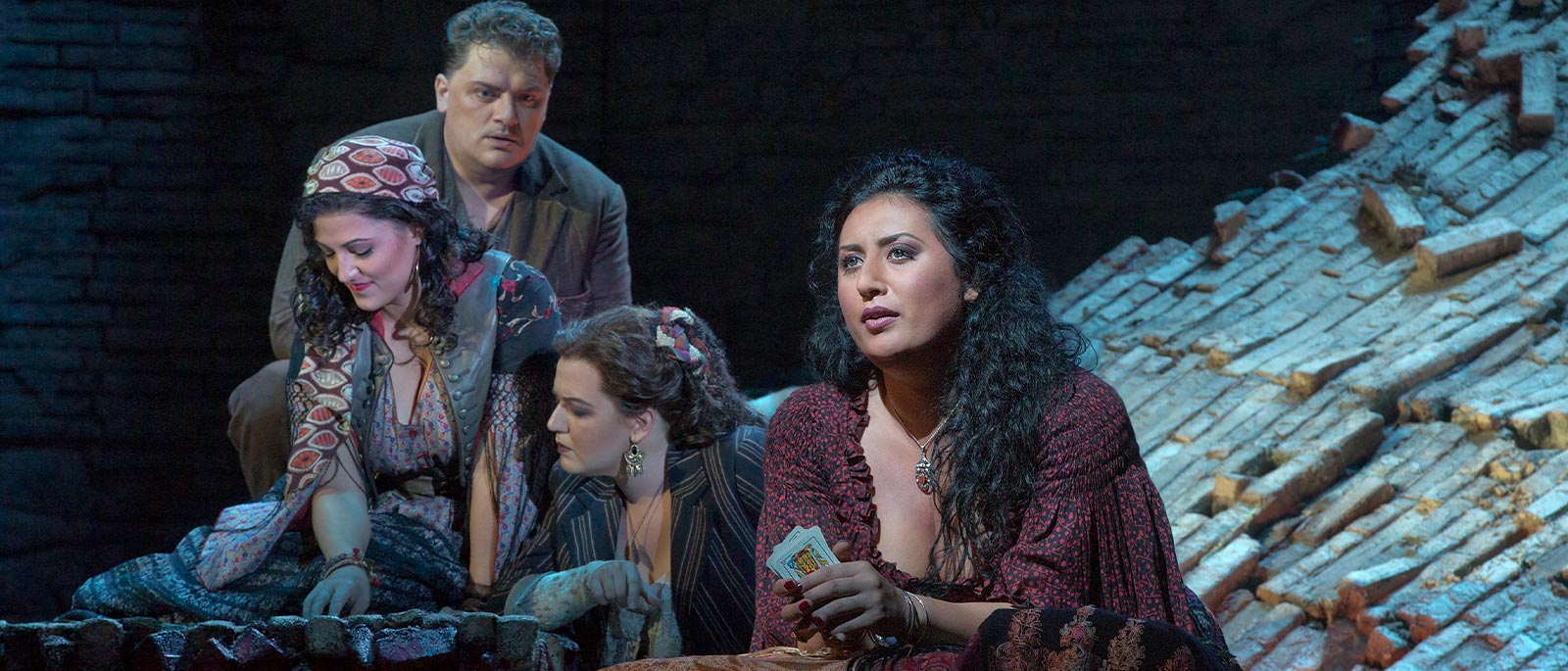 Thursday, July 2
Bizet's Carmen
Even people who have never set foot in an opera house know the music of Carmen, Bizet's iconic tale of the irresistible and free-spirited Gypsy, whose fatal attraction with the jealous soldier Don José burns too hot for them to control. The heart-pounding action and parade of energetic, toe-tapping melodies make the acts fly by and ensure that the work stays with you long after the curtain comes down.
Friday, July 3
Mozart's Don Giovanni
Imbuing the familiar Don Juan myth with a captivating combination of comedy, seductiveness, danger, and damnation, Mozart created an enduring masterpiece that has been a cornerstone of the repertory since its 1787 premiere. The opera offers a rare opportunity for two baritones to star alongside one another as the title Lothario and his faithful yet conflicted servant, Leporello, as well as three memorable female roles—multifaceted women who both suffer the Don's abuses and plot their revenge.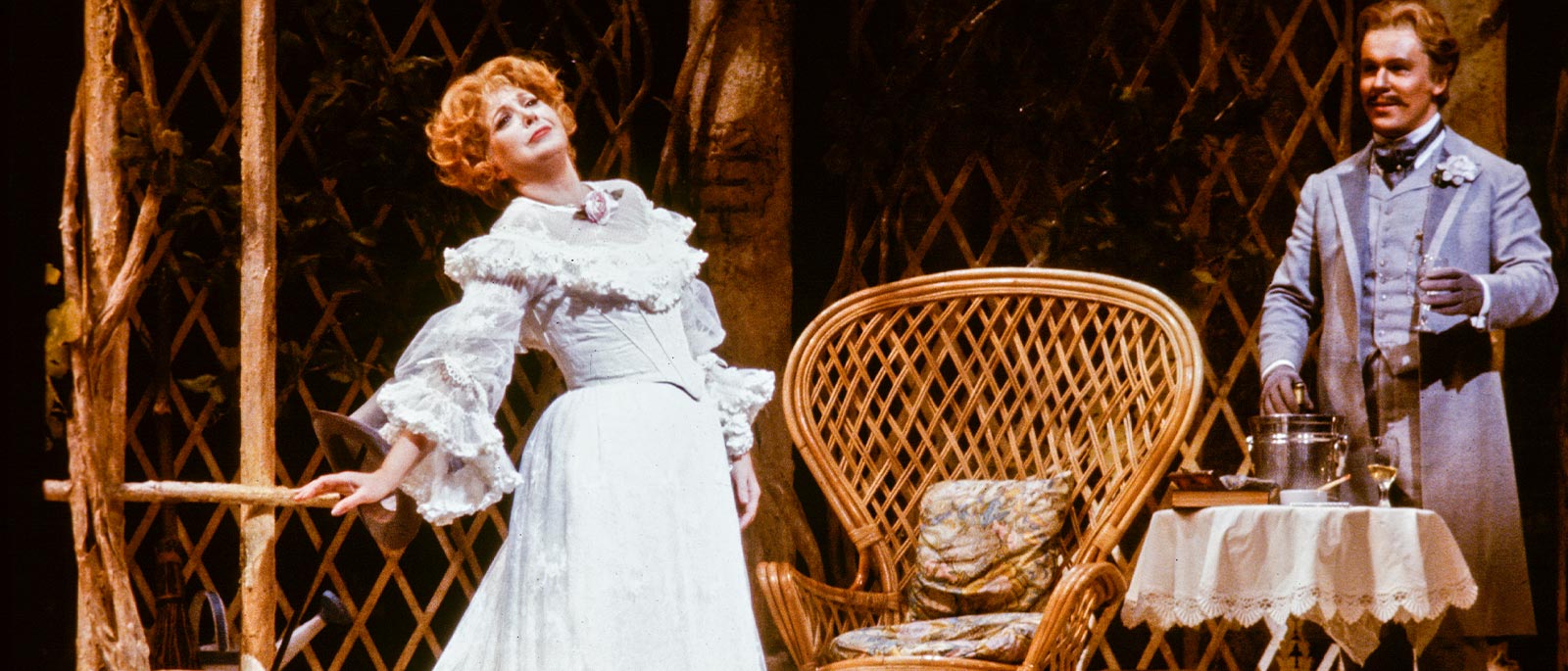 Saturday, July 4
Donizetti's Don Pasquale
Donizetti's uproarious yet sophisticated comedy pits a clever young widow against a crusty old bachelor, who is no match for her wiles. John Dexter's lavish production was created as a parting gift for the beloved American soprano Beverly Sills, who bid farewell to the Met in 1979 as Norina, a perfect showcase for her infectious stage energy and spectacular musical gifts, and the only one of her roles with the company to be preserved is a telecast.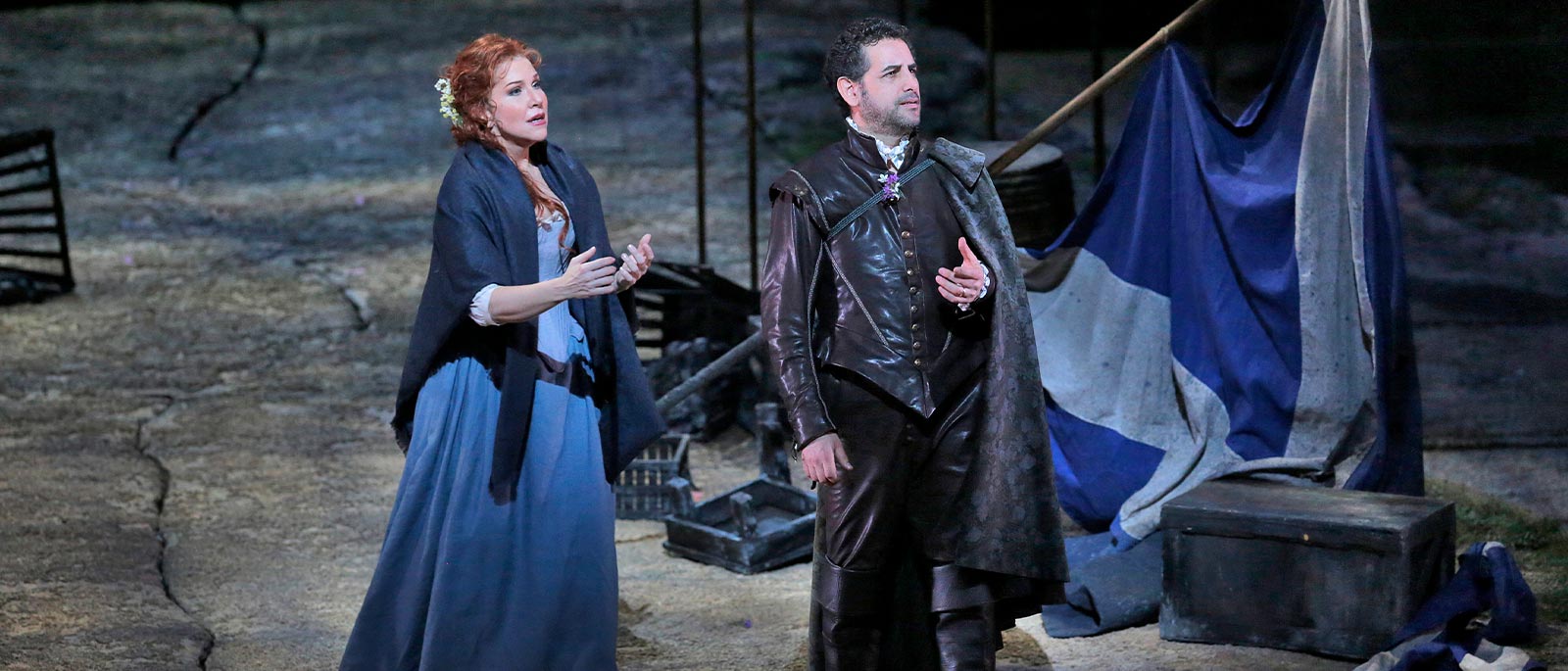 Sunday, July 5
Rossini's La Donna del Lago
Rossini, one of the great masters of glittering Italianate charm and spectacle, would seem an unlikely candidate to create an operatic retelling of Sir Walter Scott's shadowy epic of clan warfare in 16th-century Scotland. But the heart of the drama is a classic love triangle—something every opera composer is comfortable with—and as Elena, the title heroine, is pursued by two tenors portraying suitors from rival factions, Rossini has the perfect opportunity to bring all of his musical brilliance to bear.
Jay Goodwin is the Met's Editorial Director.