Weekly Guide: June 22–28
Kick off the first week of summer with a thrilling lineup of Nightly Opera Streams—from fairy tales to classic tragedies to John Adams's musical take on the birth of the atomic age. Read on to prepare yourself for an explosive week of opera. By Jay Goodwin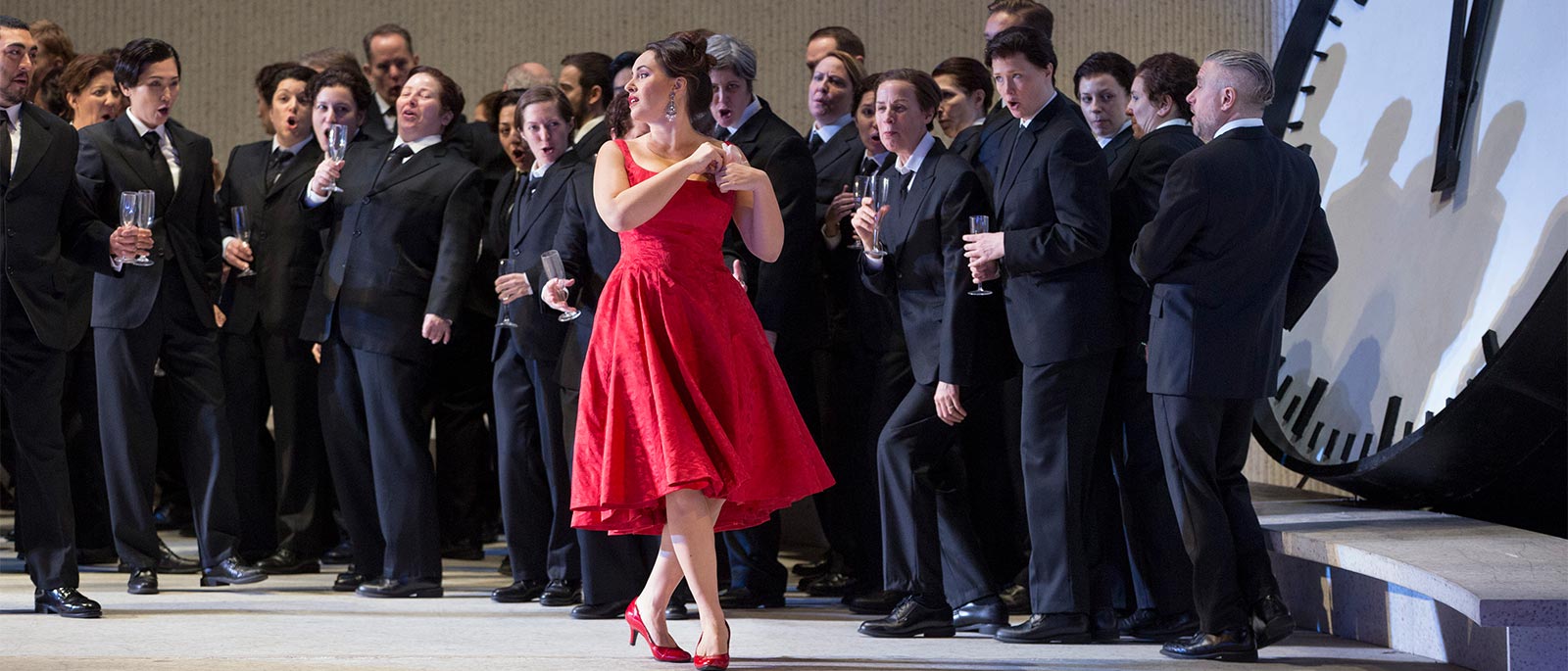 Monday, June 22
Verdi's La Traviata
Few operatic figures are as beloved as Violetta, the dignified, selfless, and sickly heroine of Verdi's classic tragedy. An elegant courtesan with a heart of gold, she chooses true love over the amusements and riches of her glamorous Parisian life, then sacrifices everything for the sake of a young woman she's never even met. All of this—the glitter of her earlier wealth, the heat of her passion with the ardent young Alfredo, the pain of their separation, and her tragic end—lands with devastating weight thanks to Verdi, whose score stands as one of music's greatest depictions of love and loss.
Tuesday, June 23
John Adams's Doctor Atomic
An operatic exploration of a pivotal moment in human history, Doctor Atomic examines the birth of the nuclear age through the eyes of one of its most important midwives, Robert Oppenheimer. The brilliant physicist and the awesome and terrible power he and his fellow scientists unleashed upon the world receive a nuanced portrayal in John Adams's 2005 opera, which hauntingly depicts the first atomic bomb test at the Los Alamos Laboratory in New Mexico and the conflicted emotions of those who made it possible.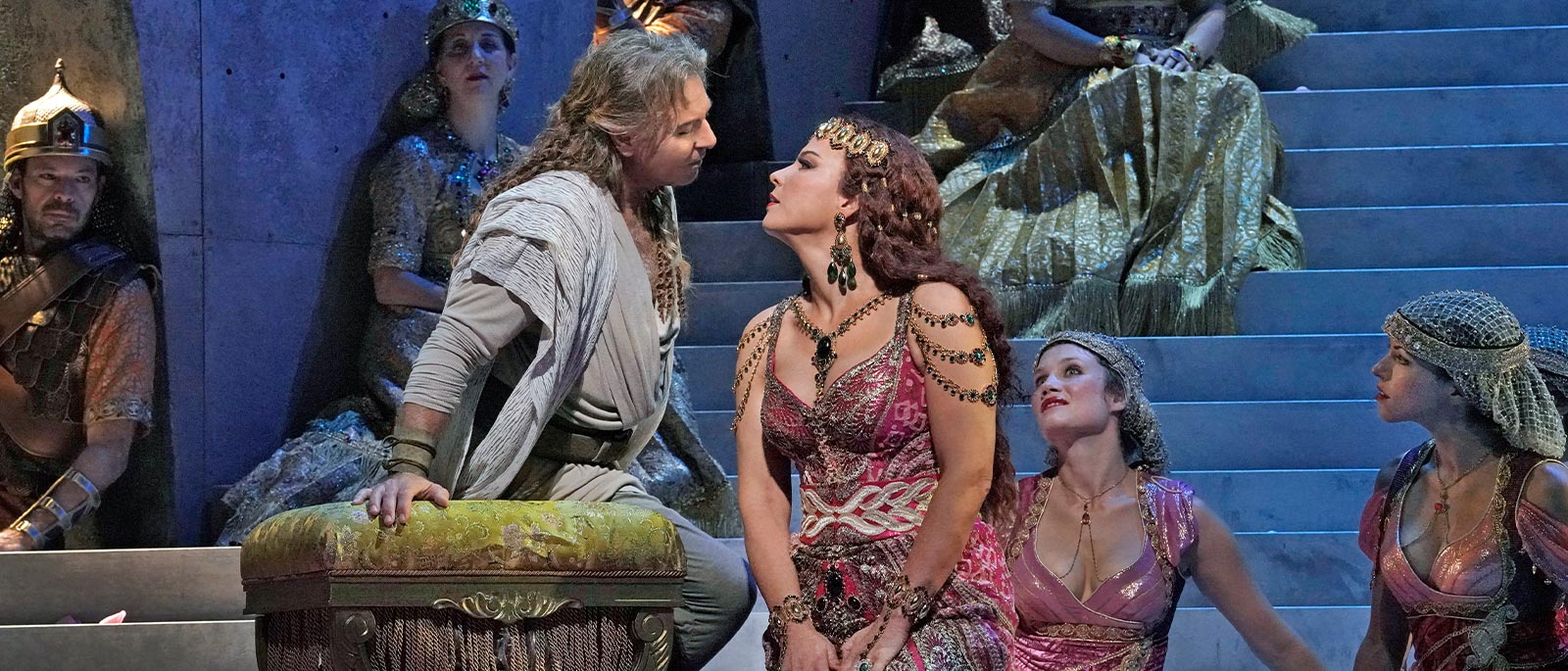 Wednesday, June 24
Saint-Saëns's Samson et Dalila
The biblical story of Samson and Delilah has resonated throughout the ages because it is universal—a tale of desire and passion, violence and revenge. In his operatic adaptation, Saint-Saëns intensifies these elemental human experiences with music of unsurpassed sensuality, music that caresses the ear and sets the heart pounding. Much is required of the title pair, a mezzo-soprano who must be both seductive and scathing, and a tenor who must transform from implacable to broken to reborn. When everything comes together, it is as exhilarating an opera as they come.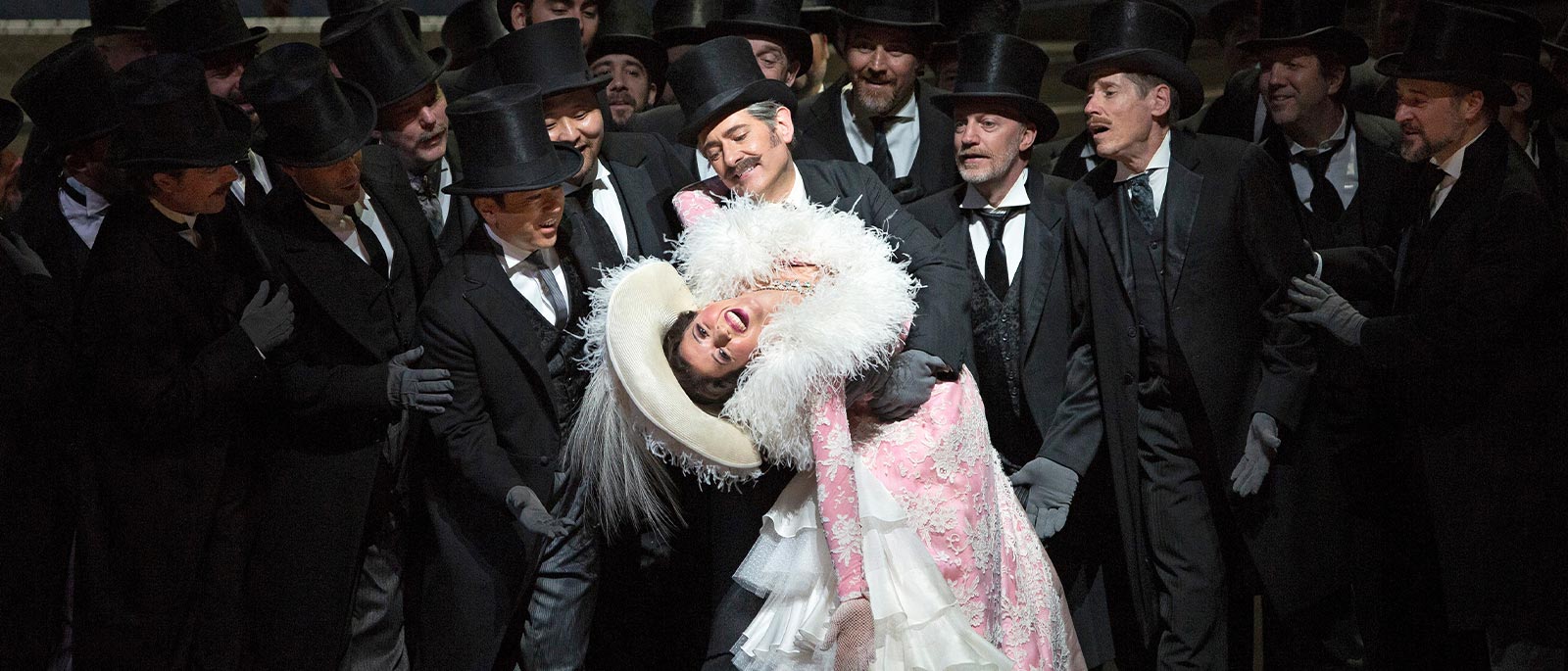 Thursday, June 25
Massenet's Manon
A beautiful ingénue with a taste for the finer things makes her way to Paris, where she becomes irresistible to the men around her—including the passionate Chevalier des Grieux, whose all-consuming love for her leads to ruin. Based on the same scandalous 18th-century novella that inspired Puccini's Manon Lescaut, Massenet's version features one of the all-time most challenging, and most beguiling, roles for soprano, as well as the composer's trademark combination of sophistication and sensuality.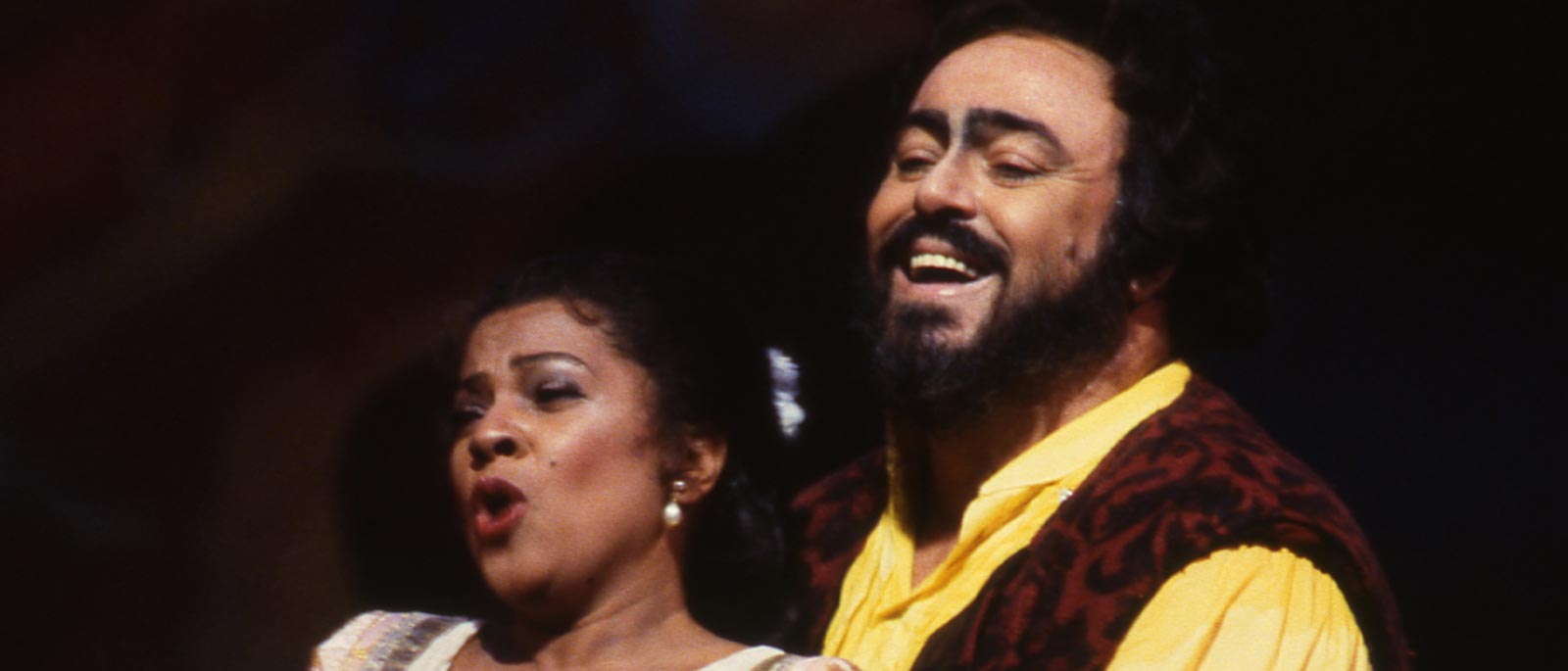 Friday, June 26
Donizetti's L'Elisir d'Amore
As intoxicating as the cheap wine passed off by a traveling huckster as the potent love potion of the title, Donizetti's delightful comedy enchants the audience with slapstick humor and its charming lead couple: a hapless but big-hearted peasant and the clever, kind landowner he loves. It also doesn't hurt that the score is an endless parade of spectacular ensemble numbers and show-stopping arias—like the beloved "Una furtiva lagrima," one of opera's ultimate tenor showcases.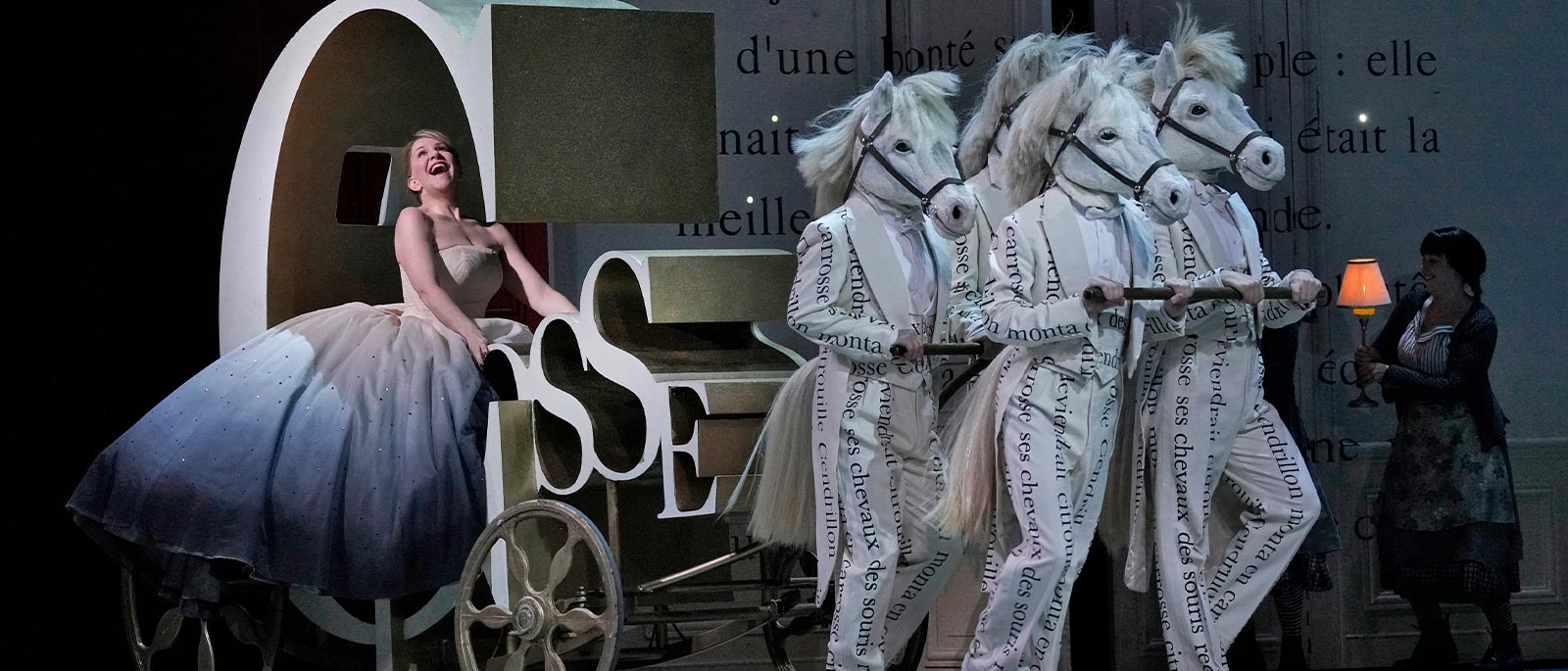 Saturday, June 27
Massenet's Cendrillon
A beloved fairy tale retold with wit and whimsy and encased in a highly polished veneer of French elegance, this operatic take on the classic Cinderella story has everything you'd expect—heartache, humor, hijinks, and a happy ending, all delivered on the wings of Massenet's gorgeous music. In a magical staging by Laurent Pelly, Charles Perrault's words literally come to life before your eyes, with the action unfolding on the pages of a book.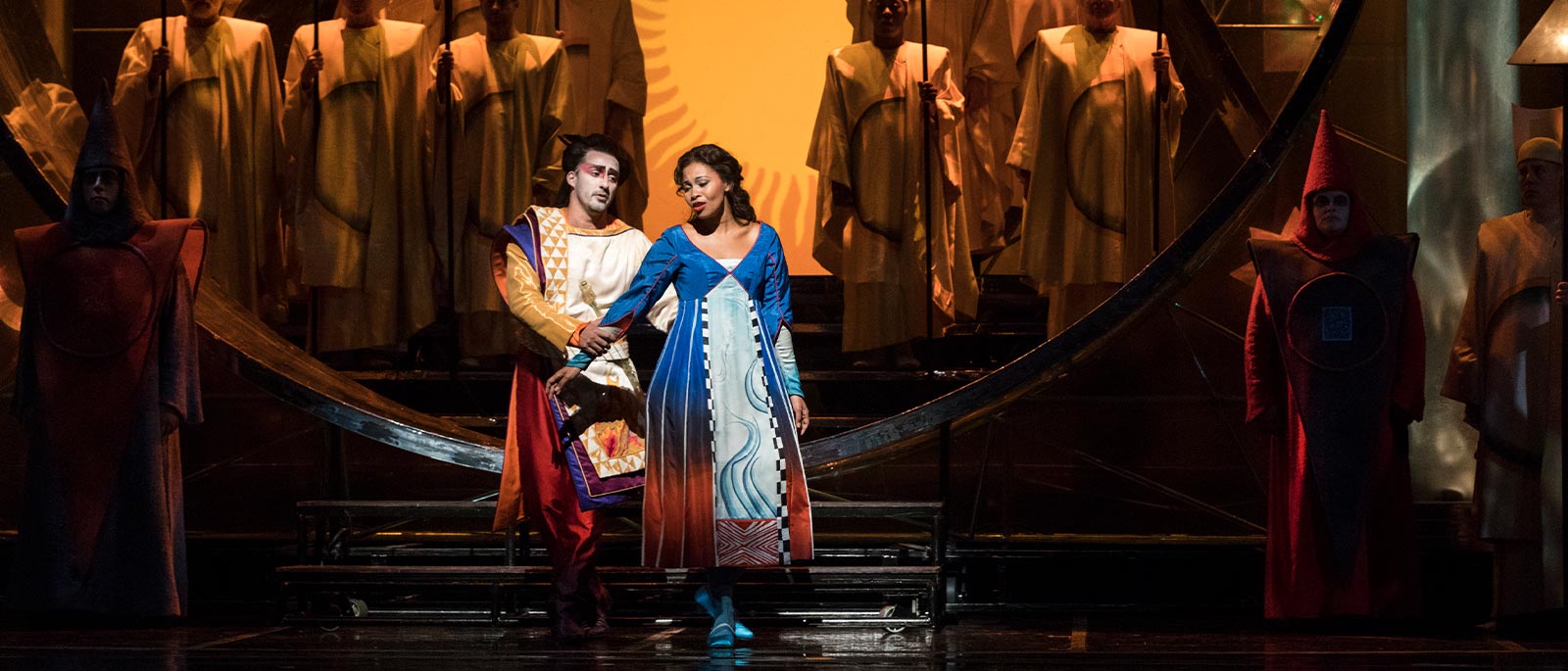 Sunday, June 28
Mozart's Die Zauberflöte
Mozart's final completed opera is many things—mystical fable, earthy comedy, humanist manifesto, arcane Masonic credo. More than all this, though, it is one of the greatest testaments to the composer's miraculous musical and theatrical powers. No matter how you approach or interpret the story, it whisks you away into its uniquely enchanted world, and, like the magic flute that gives the work its title, has the power to "transform sorrow" and "increase the joy and contentment of mankind."
Jay Goodwin is the Met's Editorial Director.