Weekly Guide: June 15–21
Two mesmerizing modern operas by Philip Glass join a lineup of classic works by Verdi, Rossini, and Gluck for another outstanding week of free Nightly Opera Streams. Read on for a summary of the schedule. By Jay Goodwin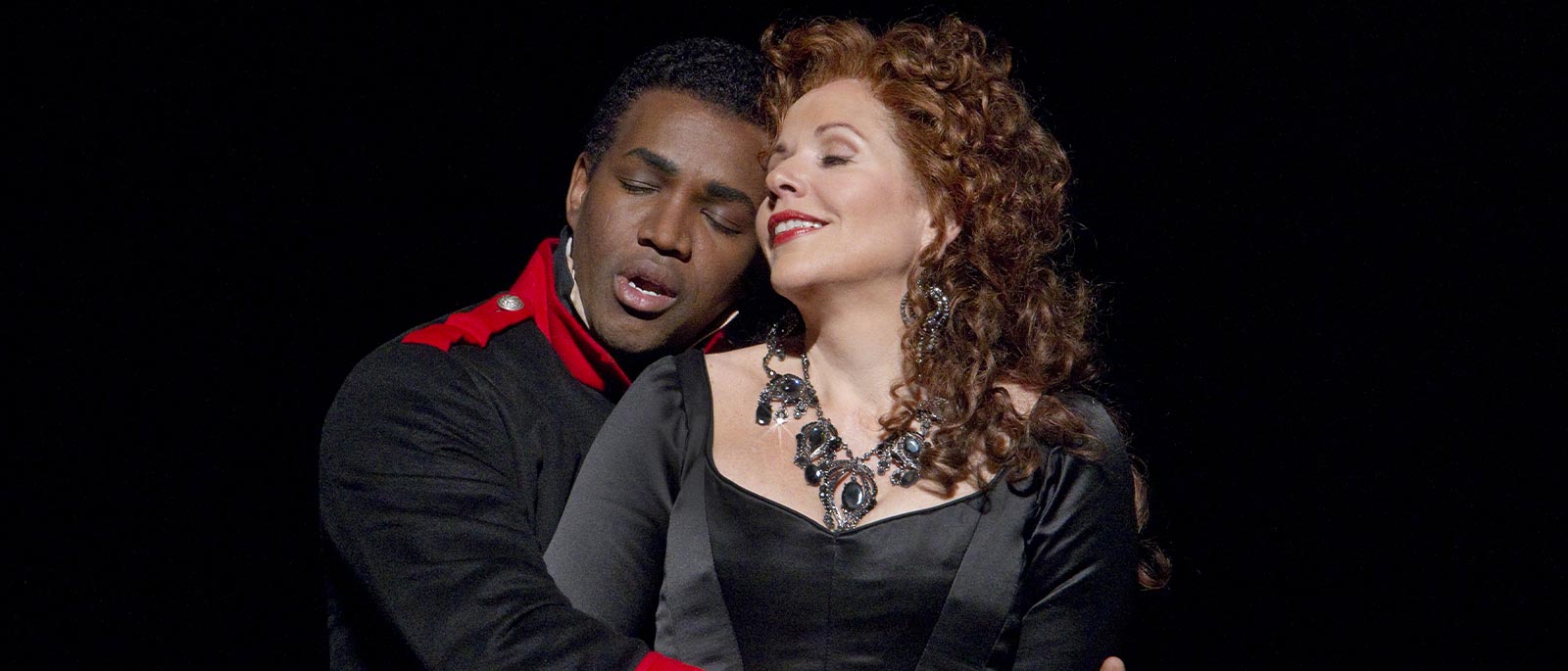 Monday, June 15
Rossini's Armida
The first of two Rossini rarities on the schedule this week, Armida provides a showcase for one dazzling diva and no fewer than six high-flying tenors. Renée Fleming delivers the dazzle in the title role, a Crusades-era Damascene sorceress who uses her overpowering beauty to further her ambitious, self-serving plans. Even she is not immune to love, however, and the true drama stems from the question of whether her allure and her enchantments will be enough to turn an enemy into a paramour.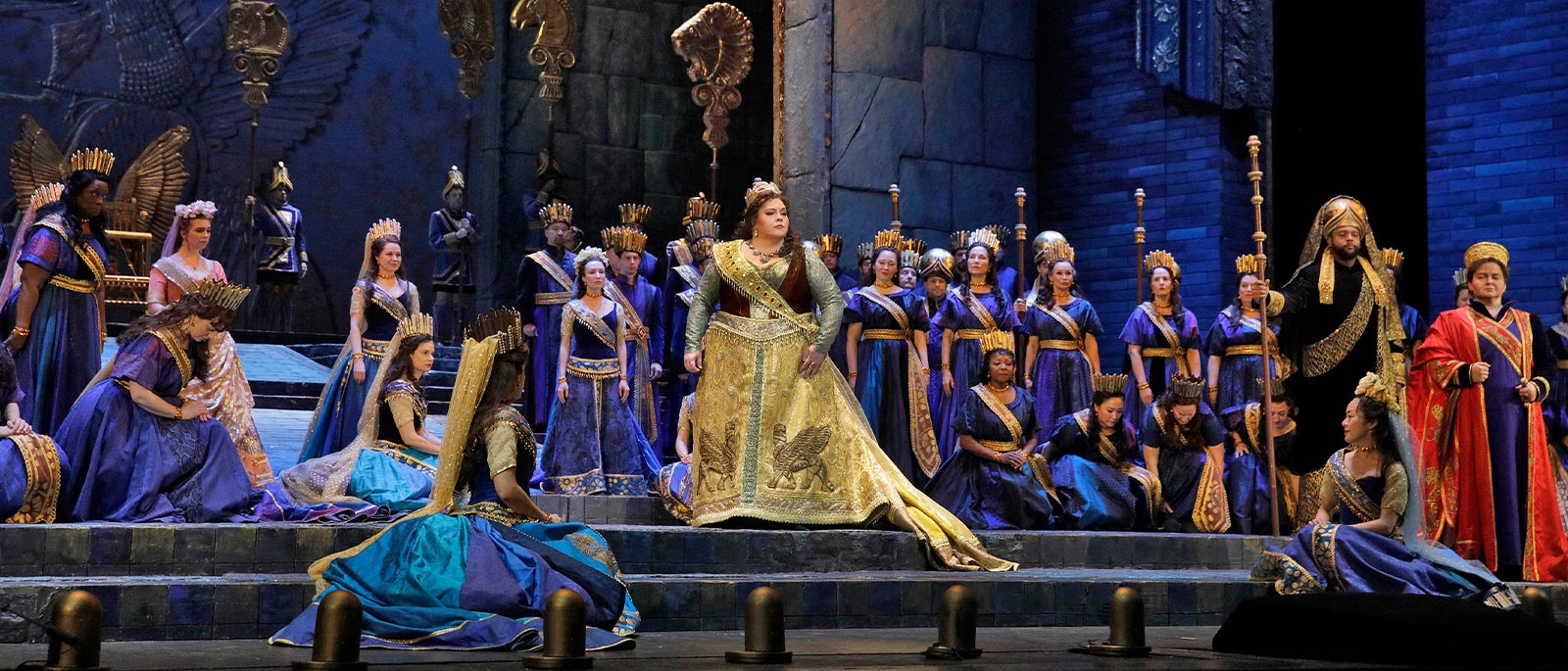 Tuesday, June 16
Rossini's Semiramide
A jewel in Rossini's bel-canto crown, Semiramide brings together four virtuosic singers—soprano, mezzo, tenor, and bass—for a display of vocalism as spectacular as the outrageous storyline. Set in ancient Babylon, the scenario concerns the legendary queen Semiramis and her quest for ever more power, various betrayals and plots for revenge, mistaken identities, and even divine intervention. This Live in HD transmission was part of a 2018 run that assembled a dream cast for the opera's first Met performances in 25 years.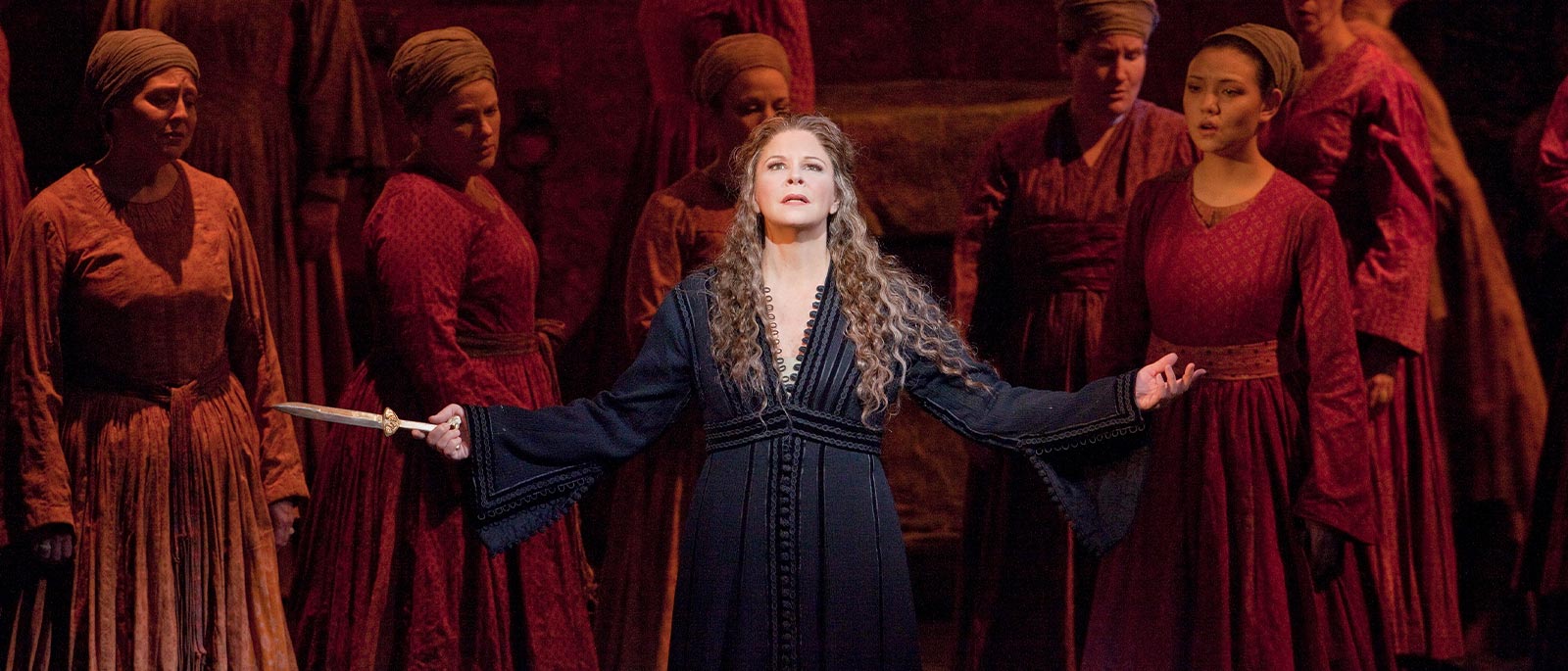 Wednesday, June 17
Gluck's Iphigénie en Tauride
One of the final works of Gluck's long and distinguished operatic career, Iphigenie en Tauride recounts an episode from Greek myth about Agamemnon's daughter Iphigenia and her time as a priestess of Diana in Tauris. The story revolves around her initially unknowing reunion with her brother Orestes, who has fled Mycenae after killing their mother Clytemnestra—and whom Iphigenia is ordered to sacrifice to her goddess. With his characteristic lyricism and directness, the composer provides an affecting musical setting for the family drama.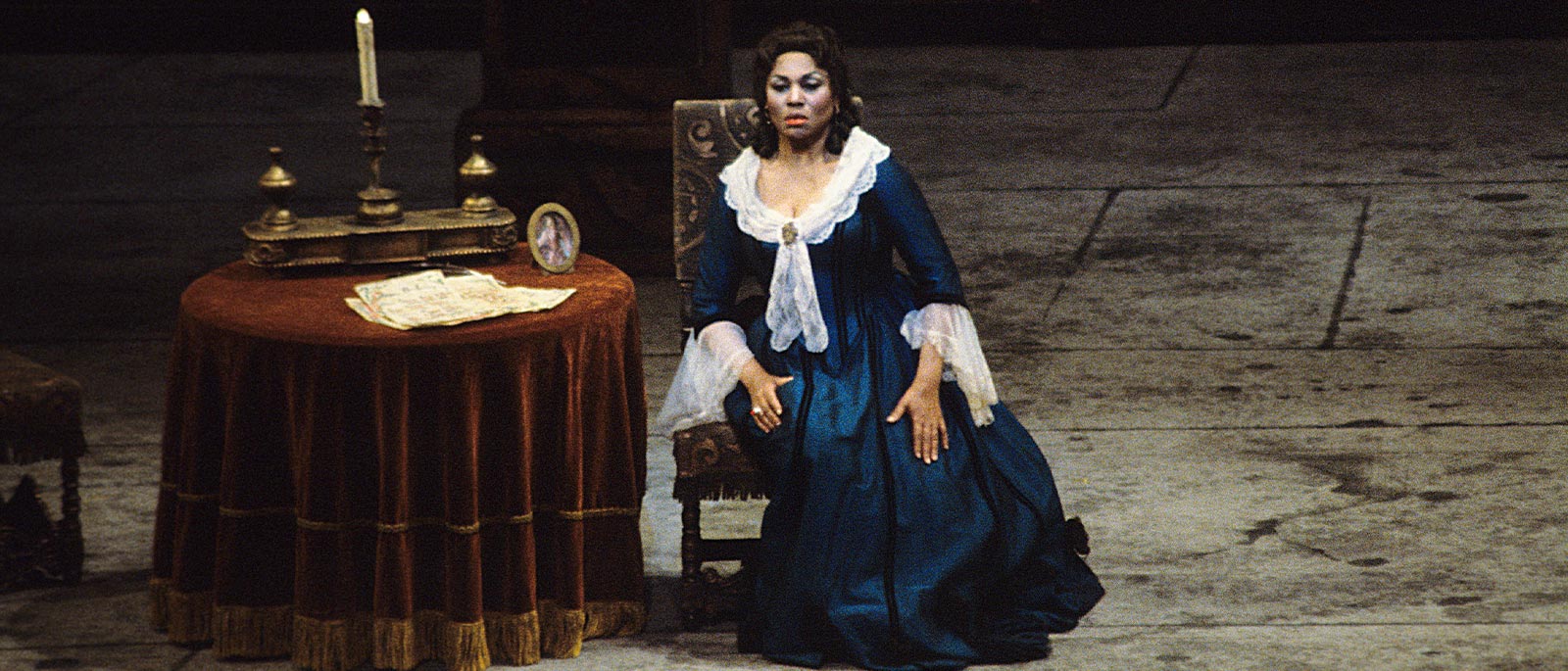 Thursday, June 18, and Friday, June 19
Verdi's La Forza del Destino
This classic 1984 telecast features the legendary Leontyne Price, one of the all-time great Verdi singers, in one of her signature Verdi roles. As Leonora, a young Spanish noblewoman and one of the repertory's most tormented characters, she endures the losses of her father, her lover, and her brother—as well as the guilt of being indirectly responsible for each of these calamitous events—before eventually being killed herself. As always, Verdi heightens the tragedy with an endless parade of heart-wrenching arias and glorious ensembles.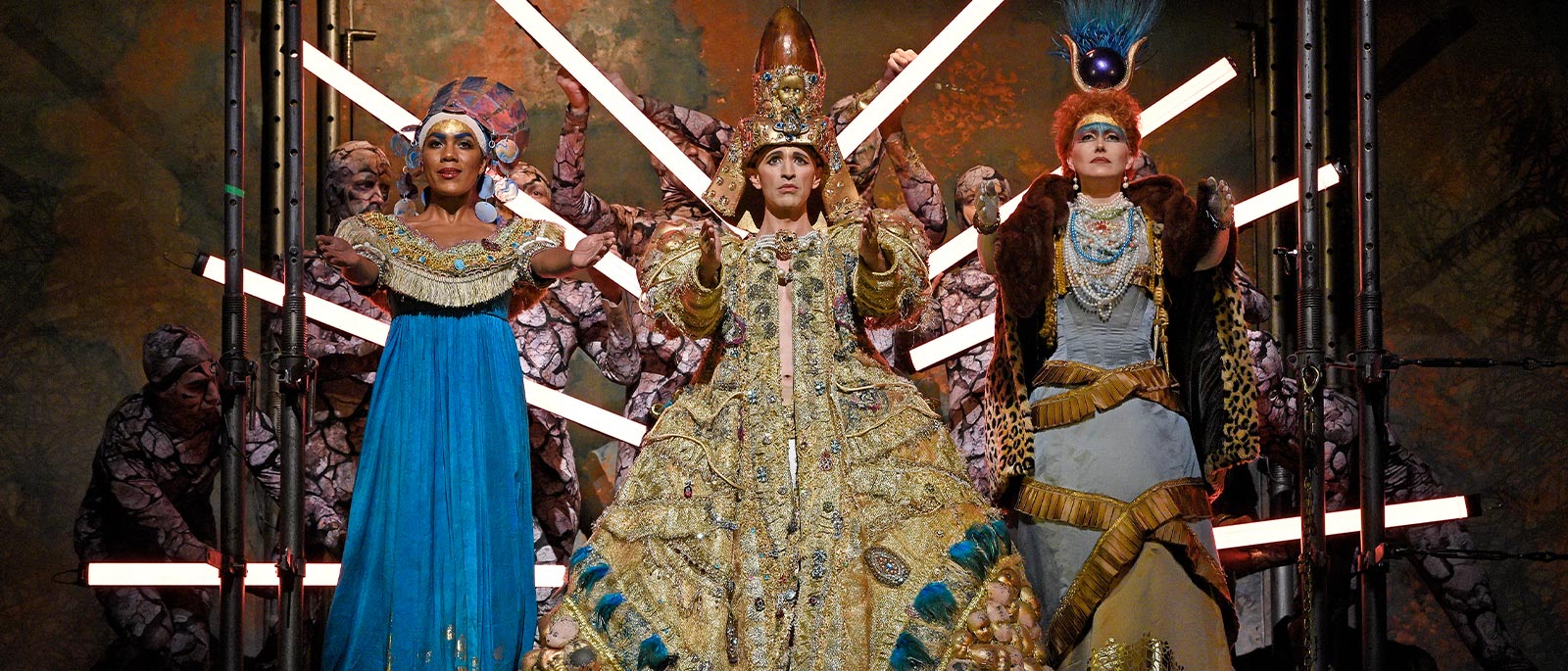 Saturday, June 20
Philip Glass's Akhnaten
Philip Glass's mesmerizing masterpiece of ancient Egypt—in an ingenious production by Phelim McDermott that incorporates a virtuosic troupe of jugglers and acrobats—is unlike anything else ever seen on the Met stage and proved a sold-out sensation in its Met premiere last season. A portrait of the revolutionary title pharaoh, whose attempt to convert his society to the monotheistic worship of the sun leads to his overthrow, Glass's opera takes a ritualistic approach to depicting the events, hypnotizing the listener with its repetitive yet immersive music.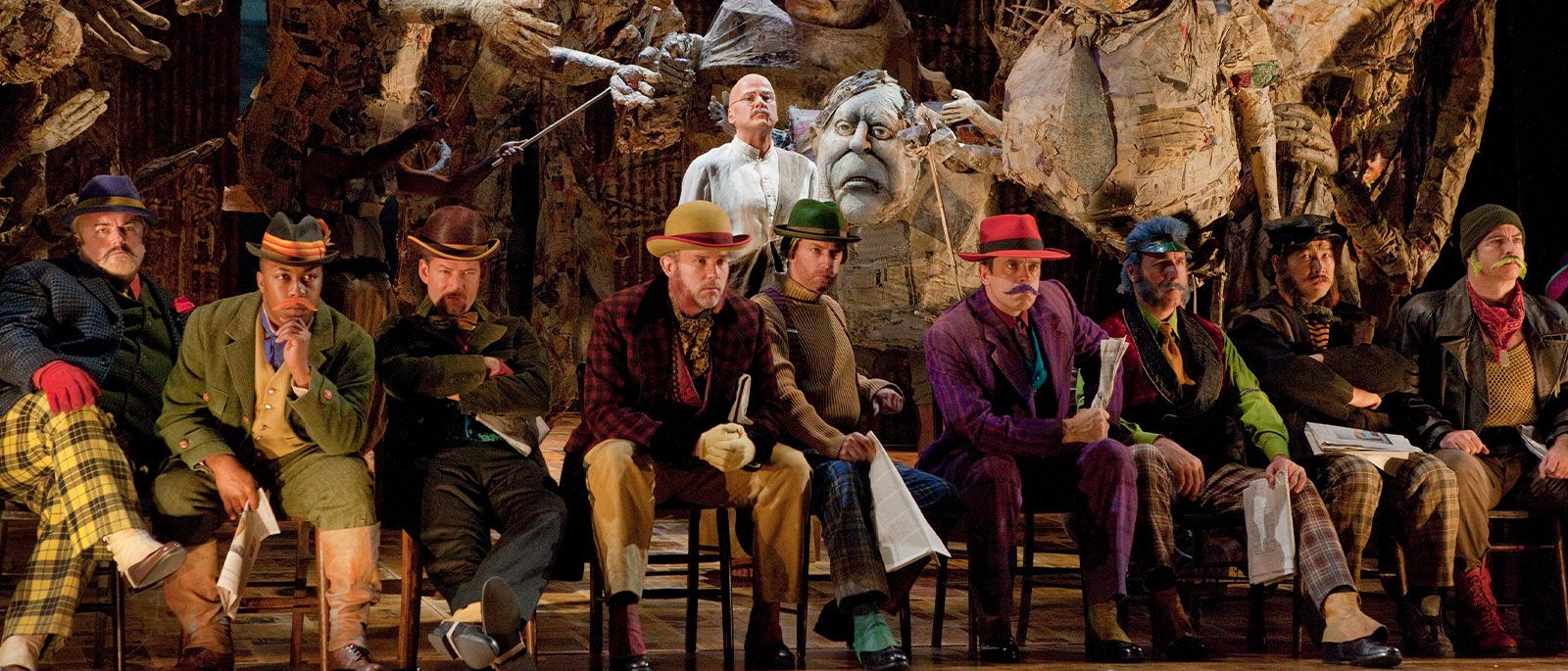 Sunday, June 21
Philip Glass's Satyagraha
The second installment of Philip Glass's so-called Portrait Trilogy of operas based on the lives of important historical figures—which began with Einstein on the Beach and concluded with Akhnaten—Satyagraha dates from 1979 and is inspired by Mahatma Gandhi and his ideology of achieving change through peaceful protest and civil disobedience. With a libretto assembled using text from the Bhagavad-Gita, sung in the original Sanskrit, the opera has no concrete plot, instead layering various historical vignettes, political statements, philosophical musings, and parables to form a meditative work that is as much manifesto as music or theater.
Jay Goodwin is the Met's Editorial Director.