Weekly Guide: June 8-14
Twisted fairy tales and historical dramas—and a special encore presentation of the Met's recent At-Home Gala—make for another exciting lineup of Nightly Opera Streams. Read on for help planning your operatic week. By Jay Goodwin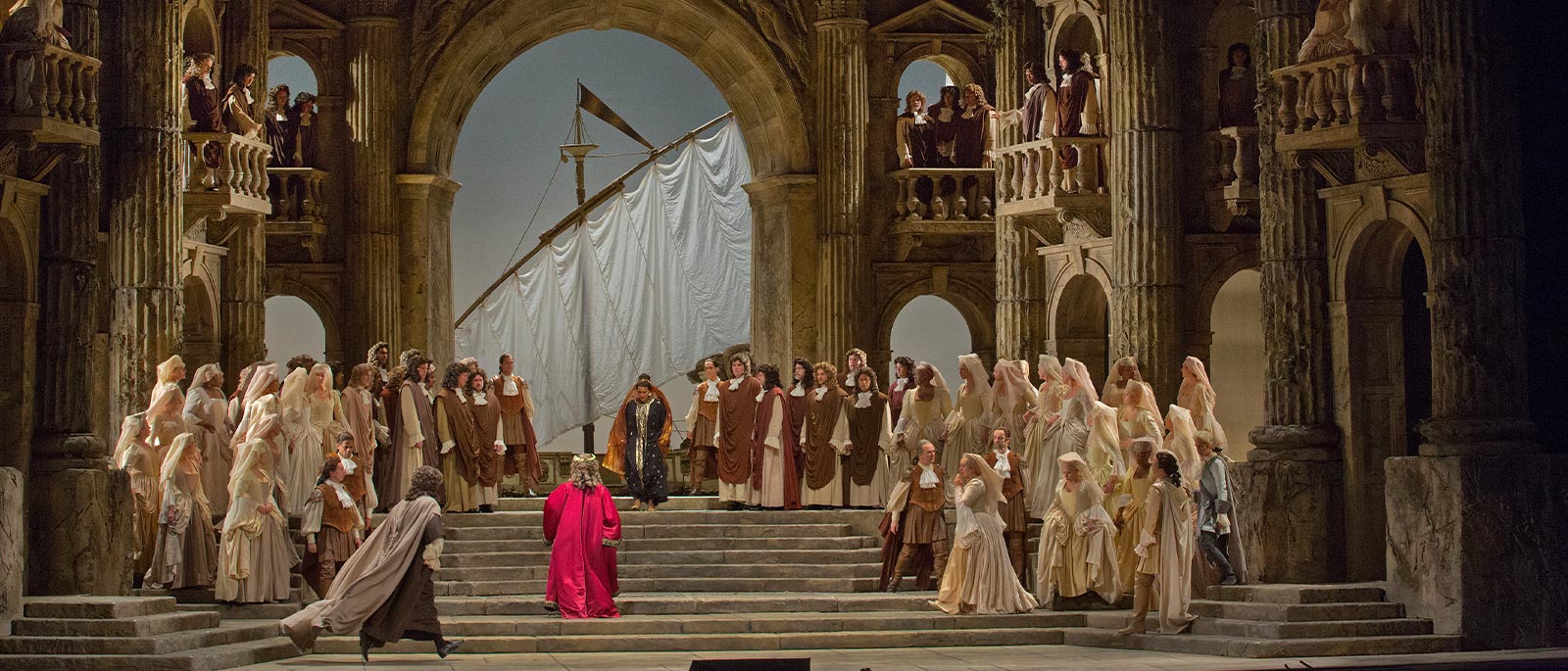 Monday, June 8
Mozart's La Clemenza di Tito
Shortly before the end of his tragically abbreviated life, Mozart turned to the antiquated style of opera seria—with its acrobatic feats of singing and plots taken from Classical history or mythology—for his final operatic project. But no genre was ever the same after Mozart got his hands on it, and the great master poured not only his musical genius but also his powerful sense of humanity and idealism into this work, turning an ancient Roman story of desire, betrayal, murder, and public unrest into something timeless and profound.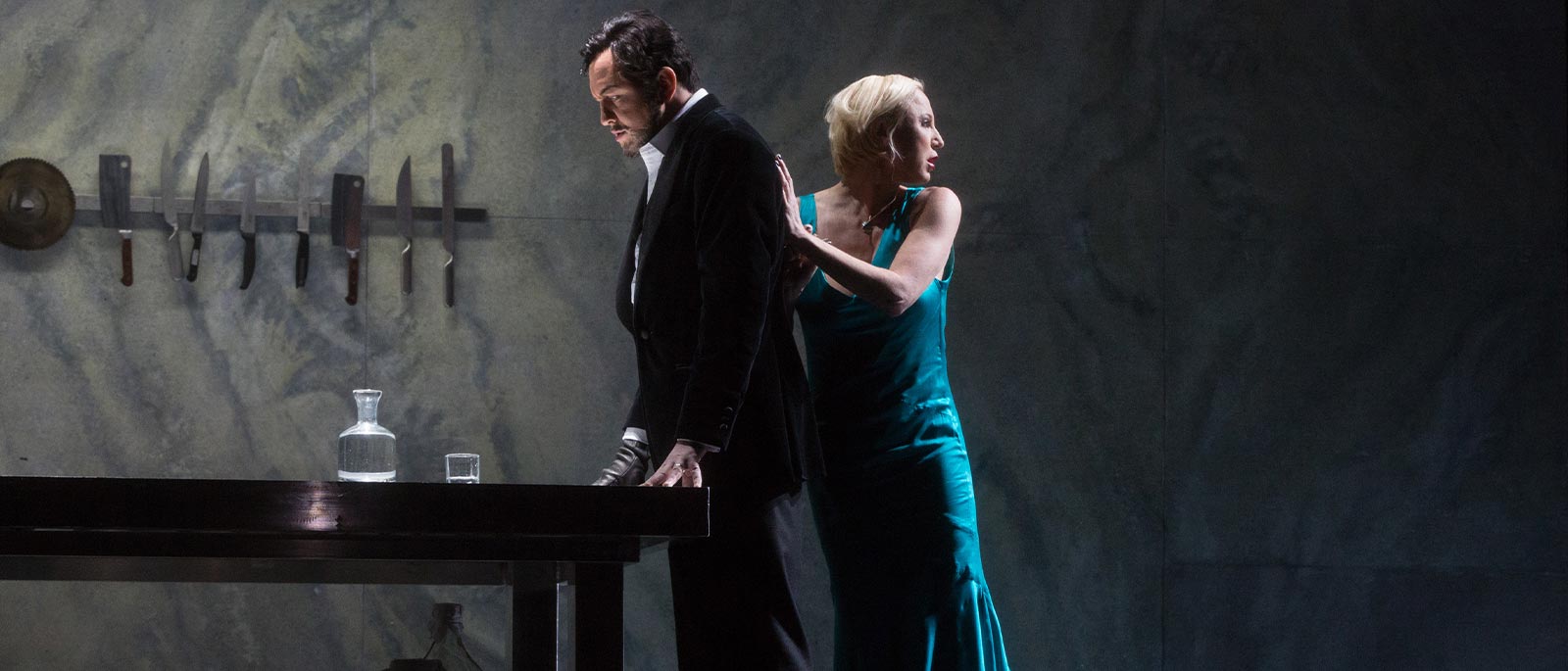 Tuesday, June 9
Tchaikovsky's Iolanta and Bartók's Bluebeard's Castle
Two very different fairy tales share a unique double bill. The first, Tchaikovsky's dreamy Iolanta, explores the troubling subject of a blind princess who is kept ignorant of the existence of sight in order to spare her the pain of understanding her own affliction—yet ultimately delivers an uplifting, happy-ever-after ending. Bartók's Bluebeard's Castle, on the other hand, is one of the repertory's most harrowing works, and does nothing of the sort. A darkly surreal psychological thriller about a man with a collection of murdered wives—and the arrival of his newest bride—shows off the great Hungarian composer's uniquely visceral style of music to devastating effect.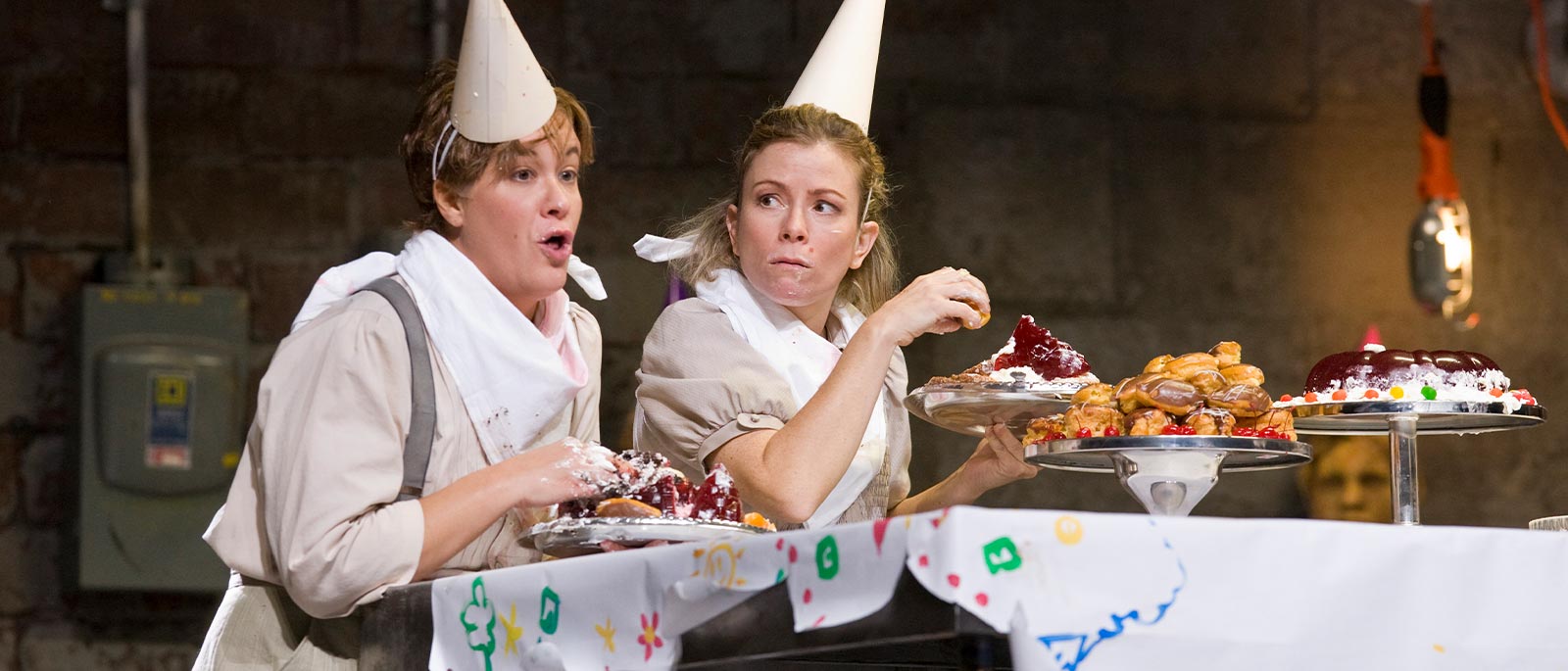 Wednesday, June 10
Humperdinck's Hansel and Gretel
Richard Jones's deliciously deranged production embraces the macabre sensibility of the original Brothers Grimm story, filling the stage with comically enlarged chefs, a fish-headed table waiter, and the most epic food fight the Met stage has ever seen. This performance presents the company's popular family-friendly version of the staging, which is abridged and sung in English but still serves up course after course of Humperdinck's luscious music, combining lyrical, folk-inspired melody and rousing orchestral grandeur.
Thursday, June 11
John Corigliano's The Ghosts of Versailles
Commissioned by the Met in 1980 to be a centerpiece of its 100th-anniversary celebration in 1983, John Corigliano's The Ghosts of Versailles unfortunately took more than a decade to complete, finally receiving its belated world premiere in 1991. Both comic and grand, the opera takes as its jumping-off point Beaumarchais's La Mère Coupable (The Guilty Mother), the final entry in the trilogy of plays that began with The Barber of Seville and The Marriage of Figaro. But in a triumph of imagination, Corigliano and librettist William M. Hoffmann set their scene in an otherworldly version of Louis XVI's court, populated by the ghosts of familiar figures such as Marie Antoinette, Count Almaviva, Figaro and Susanna, and Beaumarchais himself. Despite the modern twist, however, the opera revels in the same intrigues and hijinks that turn the gears of Mozart's and Rossini's earlier Beaumarchais adaptations.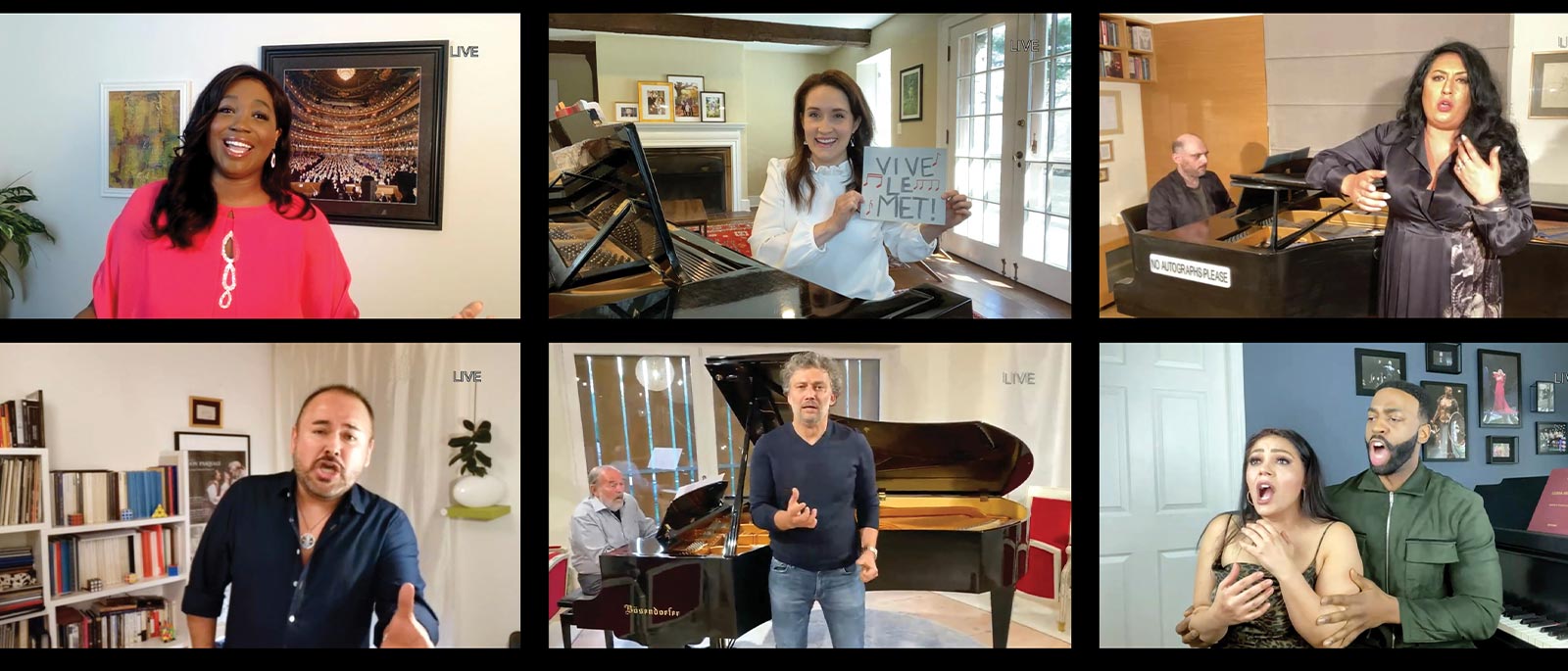 Friday, June 12 and Saturday, June 13
At-Home Gala
On April 25, the Met arranged an unprecedented live virtual gala, with more than 40 opera stars, as well as members of the company's brilliant orchestra and chorus, performing from their respective homes all around the world. Hosted by Peter Gelb and Yannick Nézet-Séguin, the uplifting event demonstrated the power of opera to connect and bring light into people's lives even when our theater is dark, and was viewed by more than 750,000 global audience members. If you missed it, or want to re-live the momentous musical moment, this two-day encore screening period is what you've been waiting for.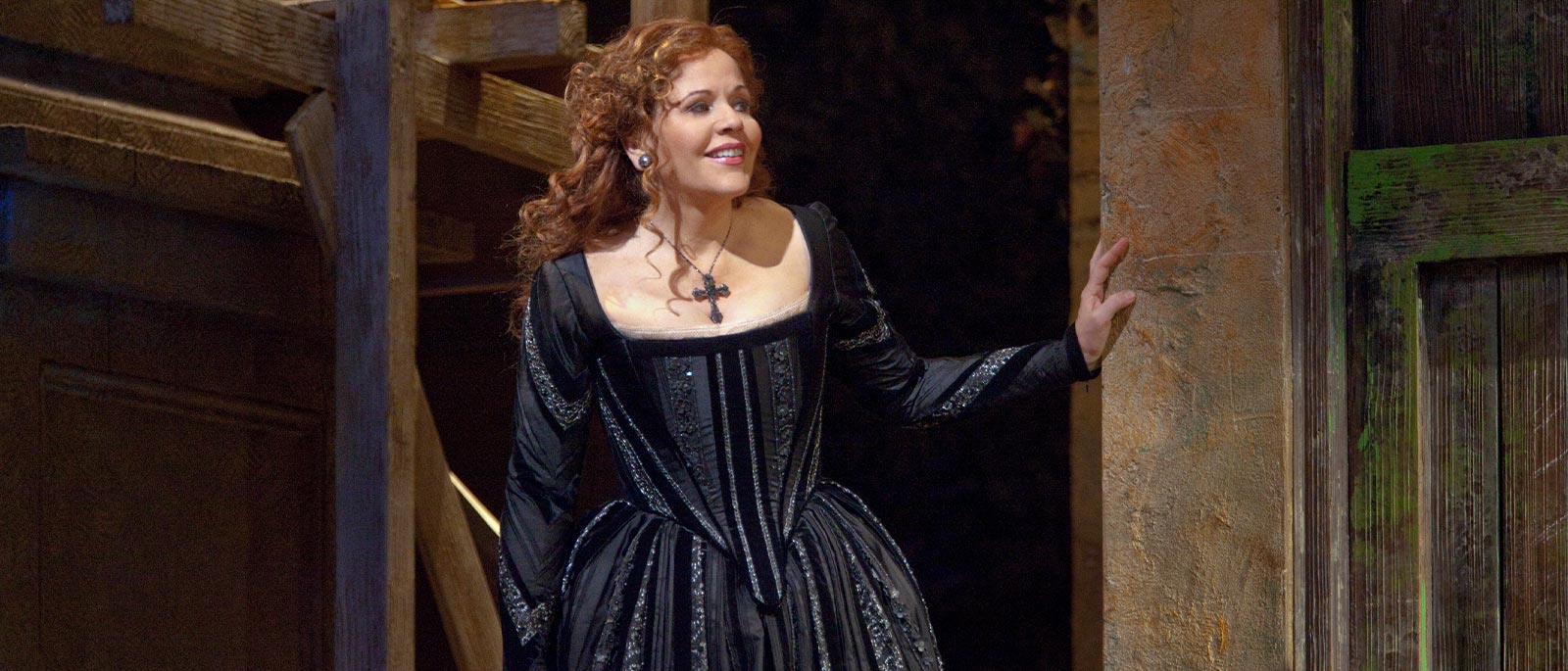 Sunday, June 14
Handel's Rodelinda
With a typically tangled web of plotlines and characteristic combination of gorgeous lyricism and scintillating vocal fireworks, Rodelinda is Handel opera at its finest. In this 2011 Live in HD performance (just seven years after the opera had its long-overdue Met premiere), Renée Fleming brings star power and glamorous voice to the title role of the seventh-century Queen of Lombardy. As Rodelinda, she grieves her husband, who is believed to be dead, and struggles to protect her family while rebuffing the advances of a grasping usurper.
Jay Goodwin is the Met's Editorial Director.