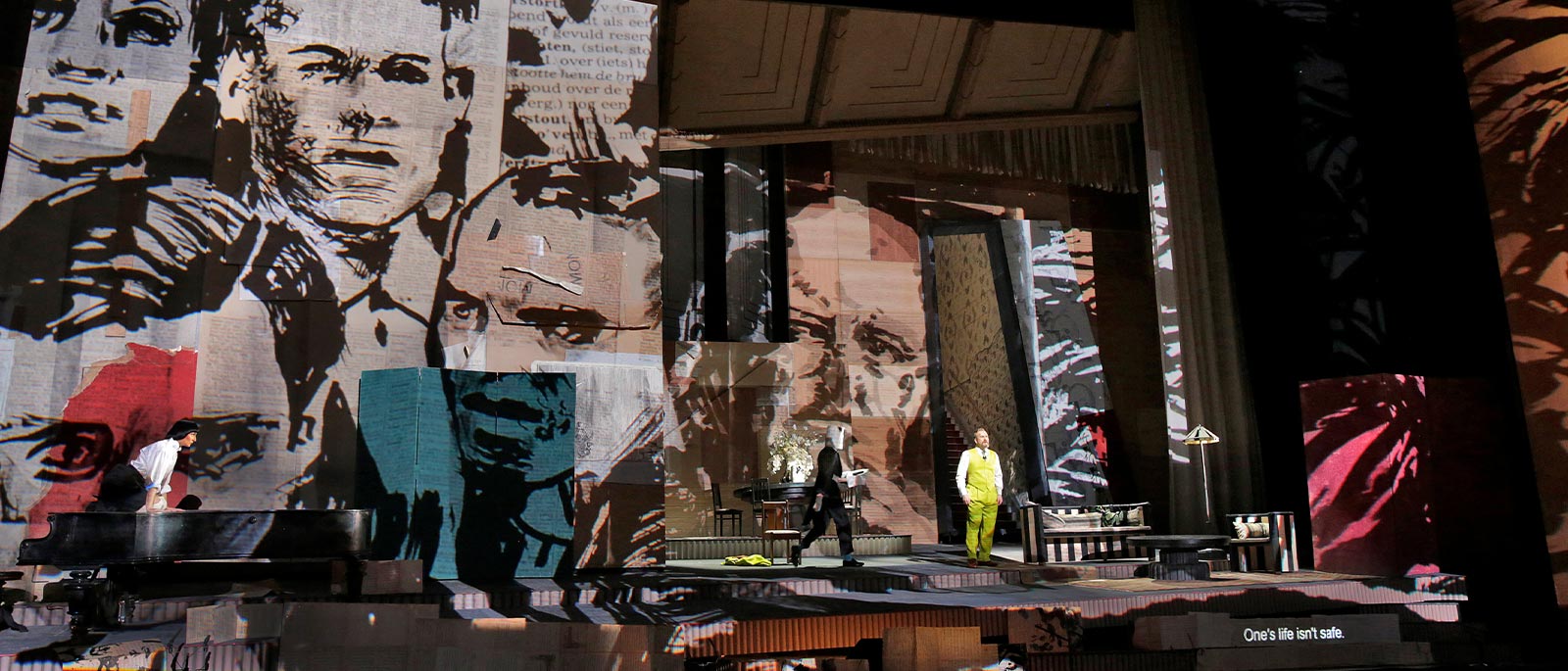 Nightly Opera Streams, June 1–7
This week's Nightly Opera Streams span a variety of musical styles and more than 250 years of operatic history. Explore the articles and resources below to expand your knowledge and enhance your experience as you enjoy the streams. A full schedule for the week is available at the bottom of this page.
The coronavirus pandemic has had overwhelming economic implications for the Met. If you're enjoying our free Nightly Opera Streams and would like to help, please consider donating to our urgent fundraising campaign.
Or, donate by text message: Text METOPERA to 44321 in the U.S. or 1-917-999-0700 for other countries. Standard text messaging rates apply.
Week 12

Monday, June 1
Bellini's I Puritani
Starring Anna Netrebko, Eric Cutler, Franco Vassallo, and John Relyea, conducted by Patrick Summers. From January 6, 2007.
Tuesday, June 2
Berg's Lulu
Starring Marlis Petersen, Susan Graham, Daniel Brenna, Paul Groves, Johan Reuter, and Franz Grundheber, conducted by Lothar Koenigs. From November 21, 2015.
Wednesday, June 3
Gluck's Orfeo ed Euridice
Starring Danielle de Niese, Heidi Grant Murphy, and Stephanie Blythe, conducted by James Levine. From January 24, 2009.
Thursday, June 4
Puccini's Tosca
Starring Shirley Verrett, Luciano Pavarotti, and Cornell MacNeil, conducted by James Conlon. From December 19, 1978.
Friday, June 5
Thomas Adès's The Exterminating Angel
Starring Audrey Luna, Amanda Echalaz, Sally Matthews, Sophie Bevan, Alice Coote, Christine Rice, Iestyn Davies, Joseph Kaiser, Frédéric Antoun, David Portillo, David Adam Moore, Rod Gilfry, Kevin Burdette, Christian Van Horn, and John Tomlinson, conducted by Thomas Adès. From November 18, 2017.
Saturday, June 6
Verdi's Otello
Starring Sonya Yoncheva, Aleksandrs Antonenko, and Željko Lučić, conducted by Yannick Nézet-Séguin. From October 17, 2015.
Sunday, June 7
Massenet's Thaïs
Starring Renée Fleming, Michael Schade, and Thomas Hampson, conducted by Jesús López-Cobos. From December 20, 2008.