Weekly Guide: May 25–31
From ancient Troy to a provincial Italian village to the depths of hell itself, this week's lineup of free streams offers an epic operatic journey. Read on to plan your itinerary. By Jay Goodwin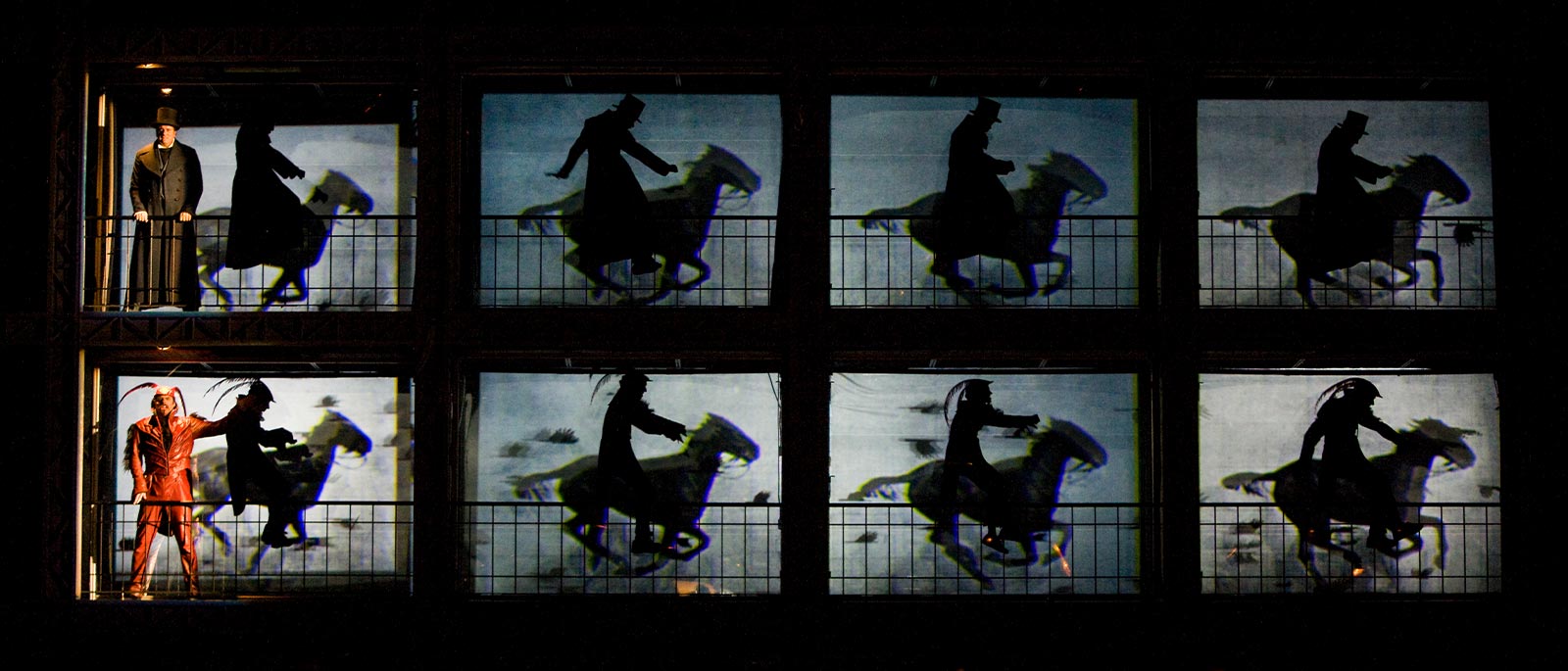 Monday, May 25
Berlioz's La Damnation de Faust
Berlioz's sweeping, symphonic adaptation of Goethe offers both rhapsodic and viscerally thrilling music as it recounts Faust's ruinous bargain with the devil Mephistopheles and his descent to the depths of hell. Calling for a huge orchestra, chorus, and children's chorus—in addition to highly taxing principal roles—the work is famously difficult to stage and is often performed in concert, making this full theatrical production a rare treat.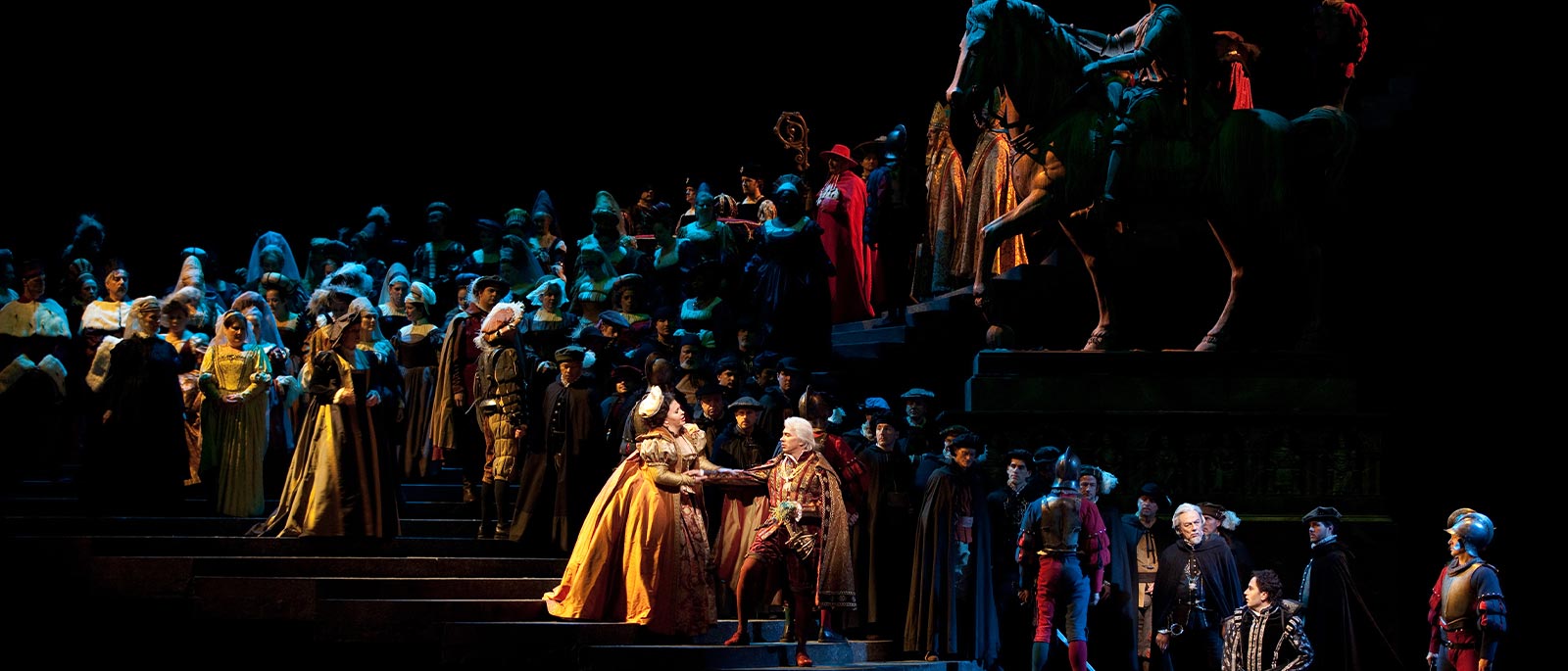 Tuesday, May 26
Verdi's Ernani
Based on a Victor Hugo play with a complicated plot concerning a young woman and the three men vying for her affections—her elderly uncle, a king destined to become Holy Roman Emperor, and a bandit who is actually an overthrown nobleman—and the various passions and grudges scattered among them, Verdi's early masterpiece is best appreciated as a feast of beautiful and dramatic Italianate singing. With virtuosic roles for a quartet of principals, the opera delivers one feat of heroic vocalism after another.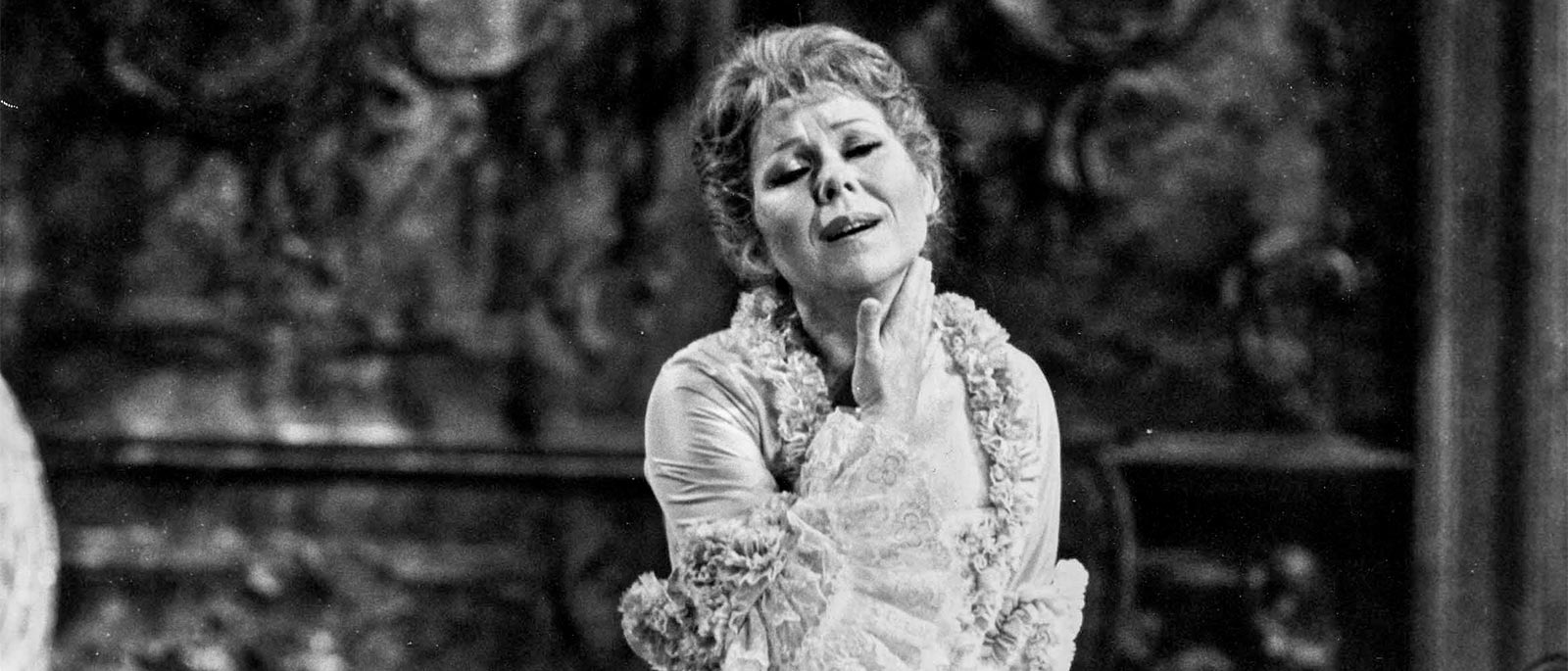 Wednesday, May 27
Puccini's Manon Lescaut
Following last week's stream of Massenet's Manon, Puccini's take on the same irresistible heroine and her ignominious end trades the French composer's urbane elegance for overwhelming emotionality. As Puccini wrote: "Why shouldn't there be two operas about Manon? A woman like Manon can have more than one lover." Taking on the demanding title role in this 1980 telecast is the great Italian soprano Renata Scotto, who gives a devastating portrayal commensurate with her status as one of the great divas of the 20th century.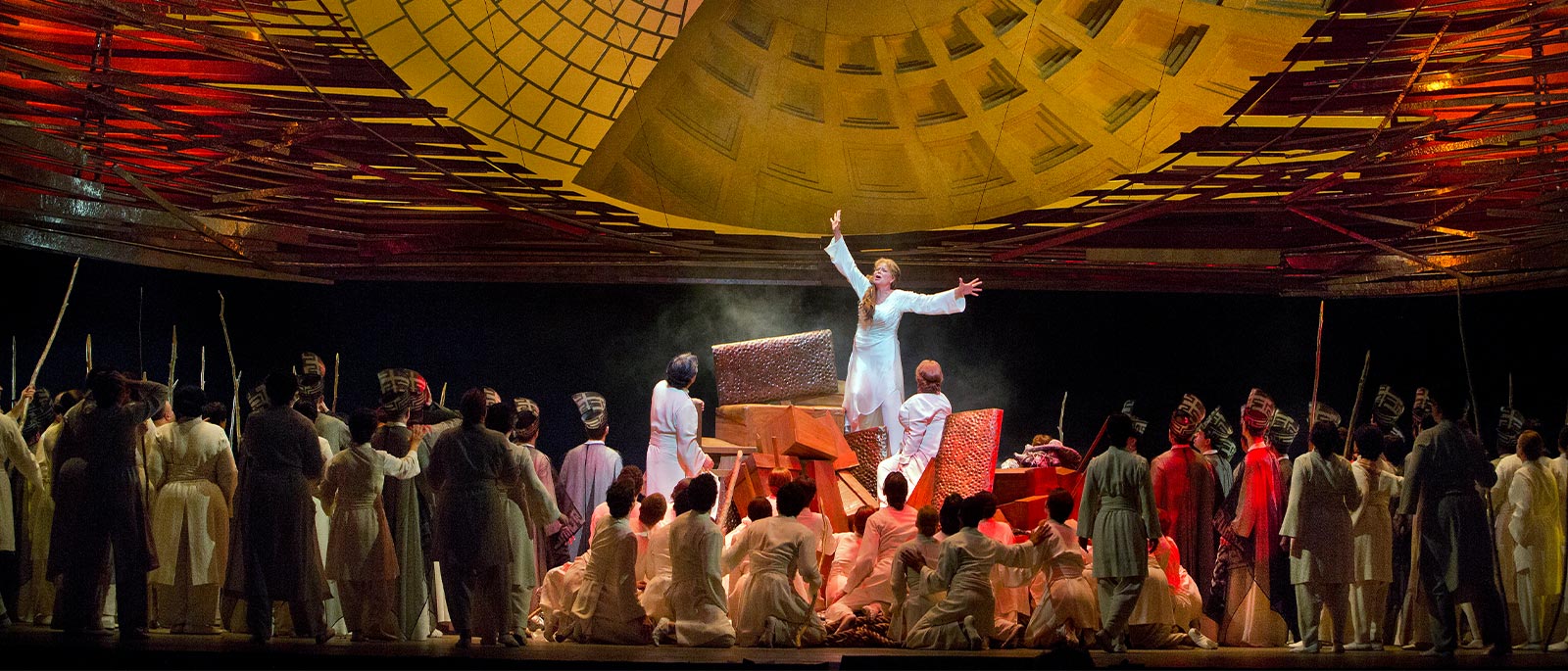 Thursday, May 28
Berlioz's Les Troyens
In the week's second Berlioz epic, the ever-daring French master takes on the aftermath of the Trojan War and Aeneas's exploits in Carthage, by way of Virgil's Aeneid, in a five-act magnum opus that stands as one of the most ambitious works in the operatic canon. Director Francesca Zambello rises to the challenge with a striking production that gets to the heart of the drama with sophisticated, symbolic visuals.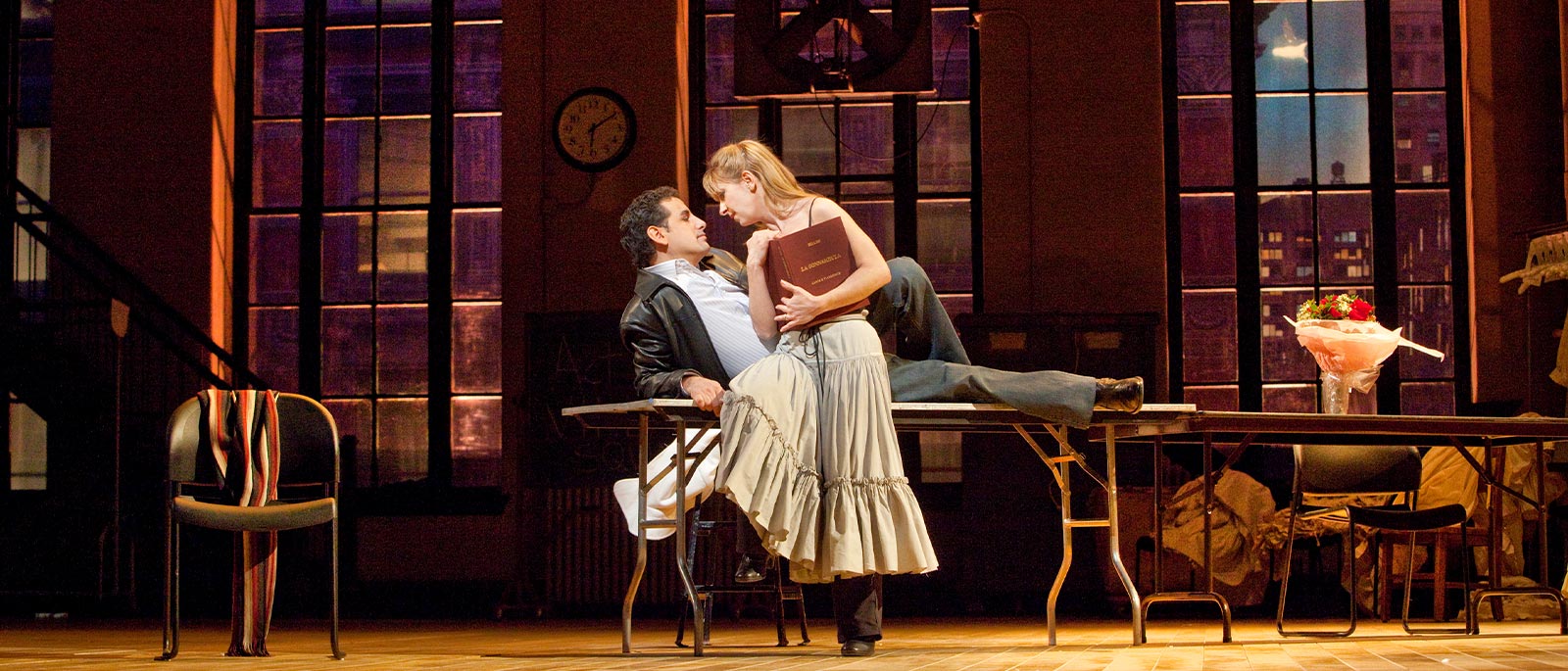 Friday, May 29
Bellini's La Sonnambula
This week's Viewers' Choice selection features the inimitable Natalie Dessay in a bel canto masterpiece by Bellini, famous for its extended sleepwalking scene that allows the diva du jour a delicious opportunity to pull out all of the vocal and dramatic stops. The musical fireworks are balanced by plenty of melting lyricism, in a bewitching combination that this composer did like no one else.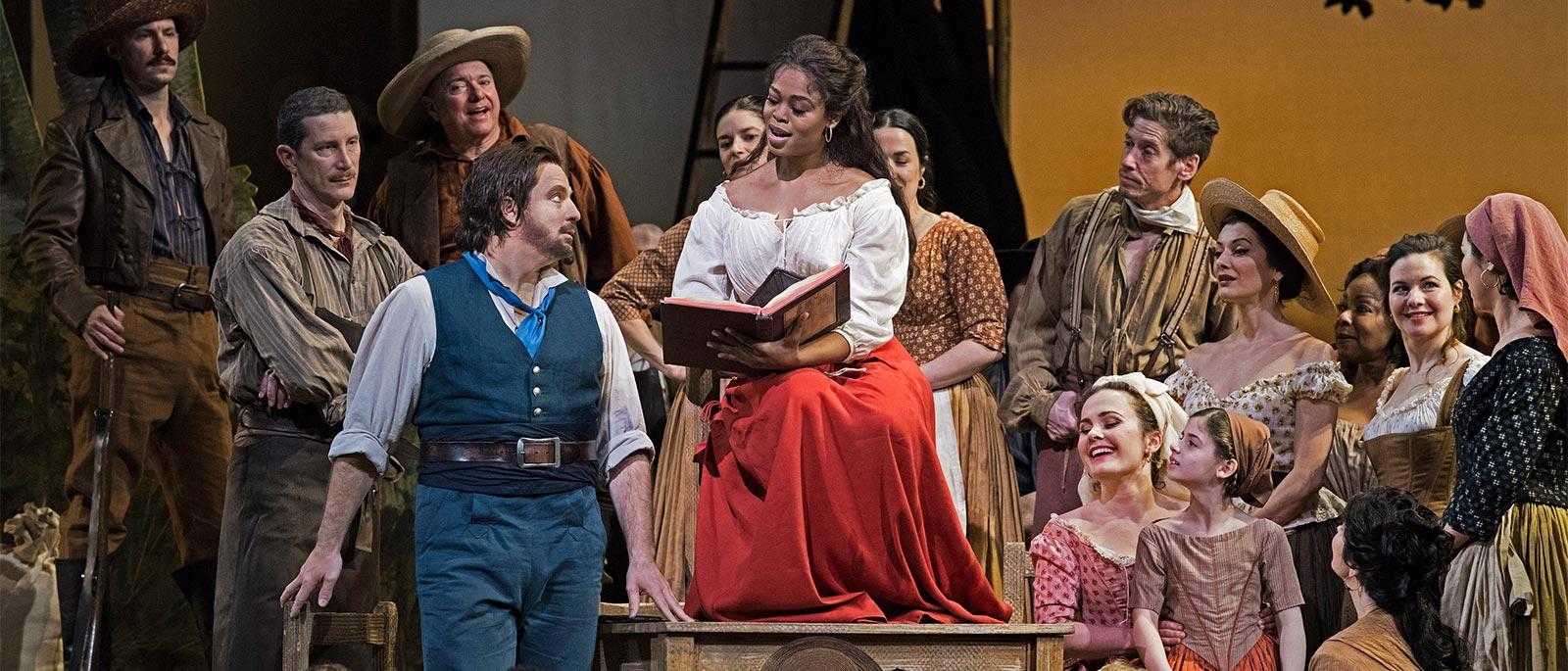 Saturday, May 30
Donizetti's L'Elisir d'Amore
As intoxicating as the cheap wine passed off by a traveling huckster as the potent love potion of the title, Donizetti's delightful comedy enchants the audience with slapstick humor and its charming lead couple: a hapless but big-hearted peasant and the clever, kind landowner he loves. It also doesn't hurt that the score is an endless parade of spectacular ensemble numbers and show-stopping arias—like the beloved "Una furtive lagrima," one of opera's ultimate tenor showcases.
Sunday, May 31
Strauss's Salome
In 1905, Richard Strauss turned the opera world upside down with this searing, salacious, completely unprecedented one-act masterpiece that welds Oscar Wilde's graphic take on the biblical tale of King Herod's daughter Salome with the most audacious and modern score the composer had yet created—music that feels so hot it could burn you. By the time the deranged antiheroine has finished the notorious Dance of the Seven Veils and stands before the audience entirely stripped of clothing and pretense, one has the sense that Strauss has done the same to opera itself.
Jay Goodwin is the Met's Editorial Director.