Weekly Guide: May 18–24
In this week of Nightly Opera Streams, several of opera's greatest composers delve into the annals of history, myth, and legend. Read on to prime yourself for a lineup of storied works. By Jay Goodwin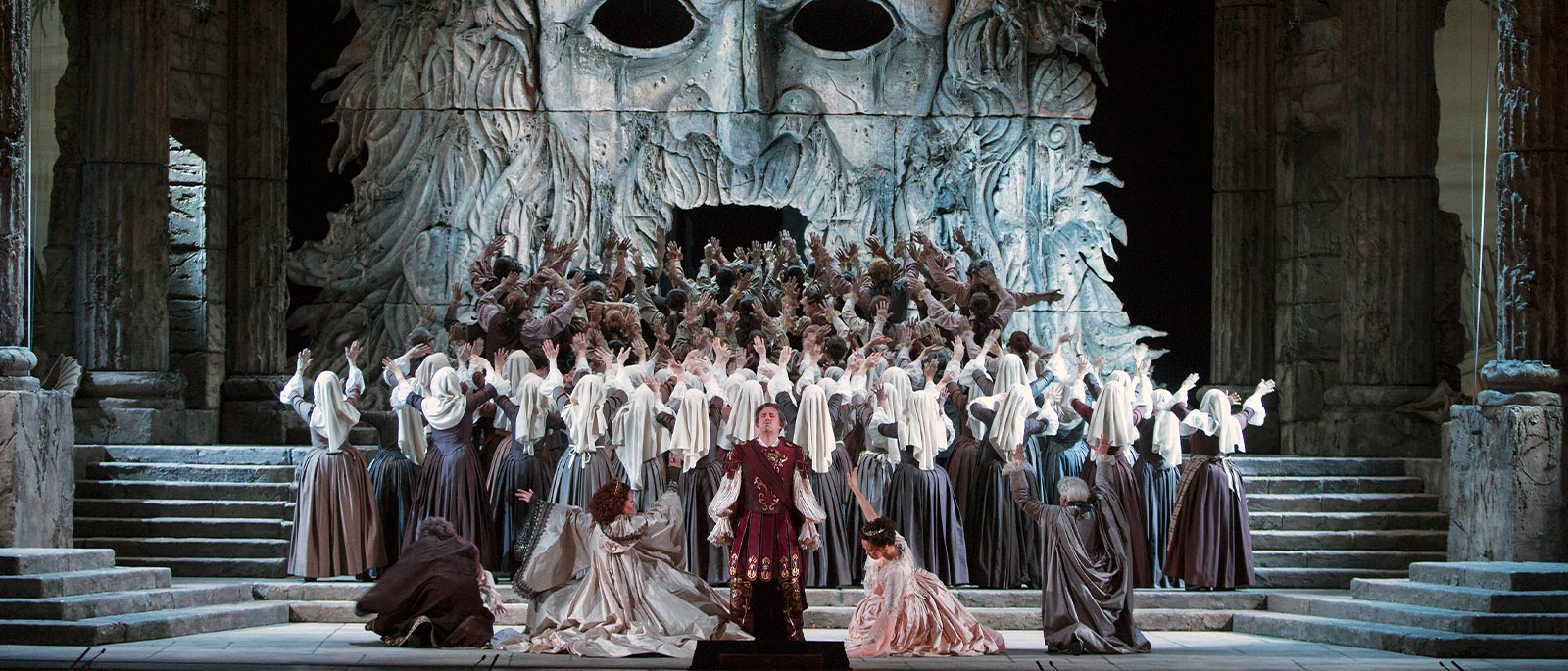 Monday, May 18
Mozart's Idomeneo
In this work, which made the young composer's name and started him on the path to immortality, Mozart took the then-dusty genre of opera seria—with its focus on acrobatic feats of singing and plots taken from Classical history or mythology—and gave it new life. Set in ancient Crete, Idomeneo follows the machinations of various members of the ruling family and two foreign princesses, and still delivers plenty of vocal pyrotechnics. But it's the addition of Mozart's unmistakable elegance and keen sense of characterization that turns the opera into a musical and dramatic tour de force.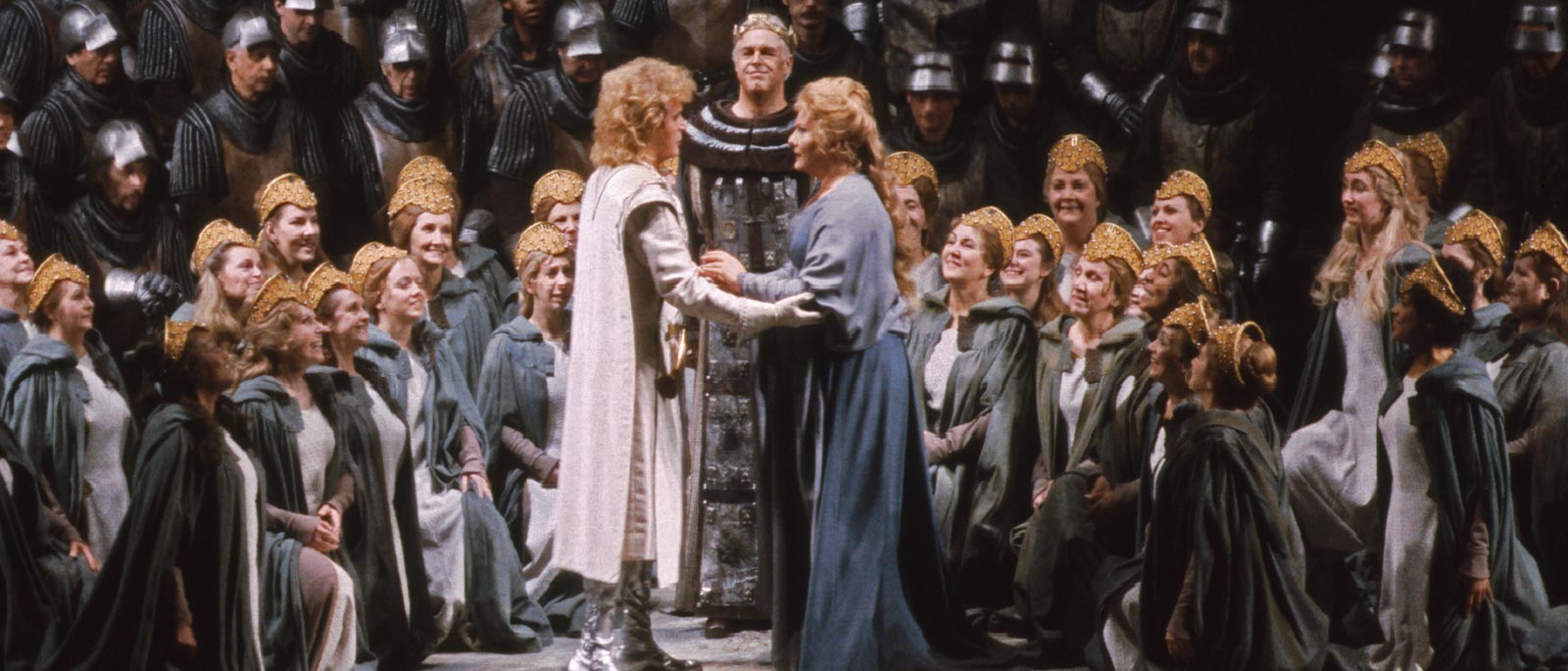 Tuesday, May 19
Wagner's Lohengrin
Due to the quirks of scheduling and some unanticipated technical challenges, Wagner's lush, Romantic tale of a holy knight and the maiden who loves him has not seen the Met stage since 2006, making this Nightly Opera Stream the first Met presentation of Lohengrin in more than 14 years. This 1986 telecast performance makes the very most of Wagner's glowing music, with the dashing Peter Hoffmann in the title role, Eva Marton as a deeply affecting Elsa, Lohengrin's beloved, and the great Leonie Rysanek giving a thrillingly deranged portrayal of Ortrud, the sorceress who tries to tear the couple apart.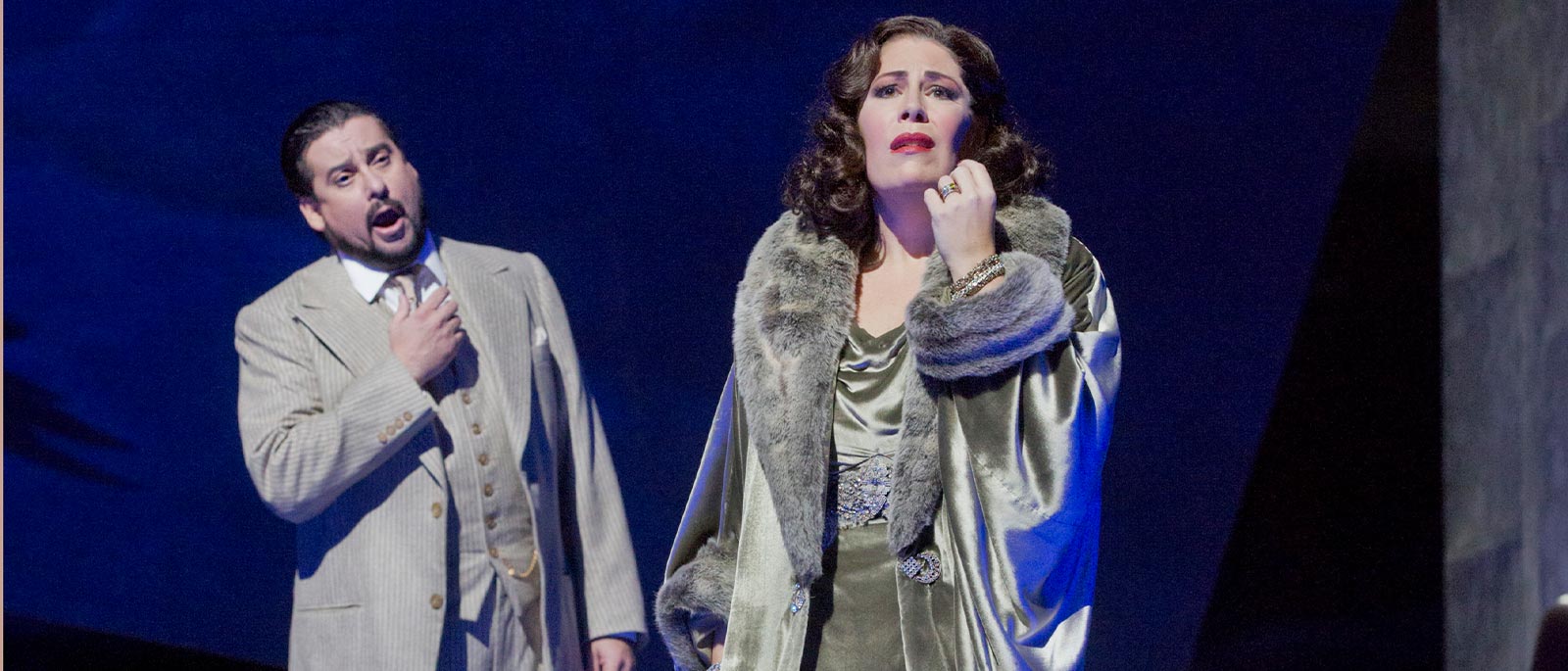 Wednesday, May 20
Verdi's Un Ballo in Maschera
Verdi can always be counted on for passion, intrigue, and betrayal—and to make glorious music of it all. Un Ballo in Maschera, concerning a plot to murder King Gustavo III of Sweden, who also happens to be in love with his best friend and counselor's wife, is no exception. With a principal cast featuring a powerful and dignified leading lady, a character role for soprano as young man, an otherworldly mezzo-soprano fortune-teller, a heroic tenor, and a suave and conflicted baritone, it's Italian opera at its finest.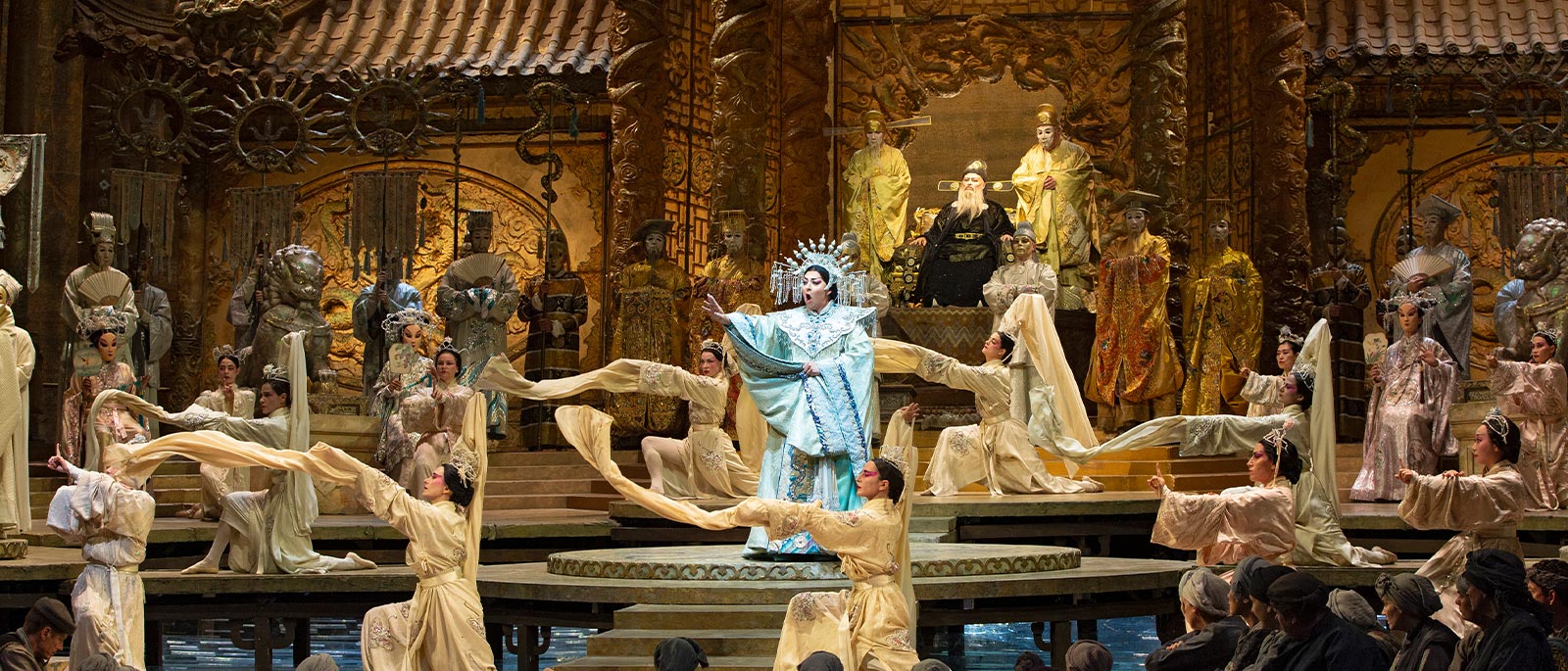 Thursday, May 21
Puccini's Turandot
An ancient Chinese princess presents each new suitor with a series of riddles; success will win her hand, but failure costs his head. One brave warrior prince rises to the challenge, determined to thaw Turandot's frozen heart. Puccini raises the temperature to boiling by lavishing the legendary tale with some of his finest and most bombastic music—not to mention "Nessun dorma," one of the catalogue's most beloved arias. Combined with Franco Zeffirelli's breathtakingly opulent production, it makes for one of opera's grandest experiences.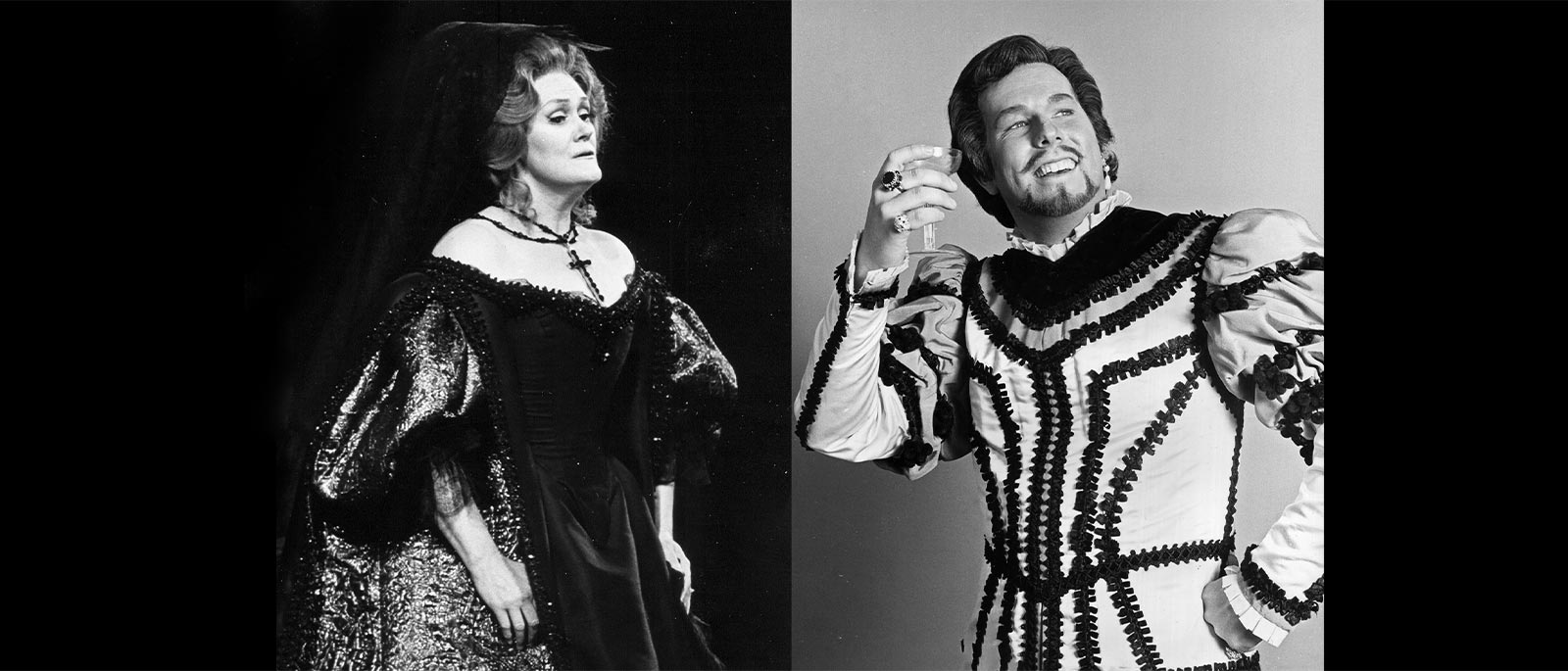 Friday, May 22
Mozart's Don Giovanni
Imbuing the familiar Don Juan myth with a captivating combination of comedy, seductiveness, danger, and damnation, Mozart created an enduring masterpiece that has been a cornerstone of the repertory since its 1787 premiere. An early entry in the Met's series of PBS telecasts, this 1978 performance captures a young James Morris in a smooth portrayal of the title role, with the legendary Joan Sutherland showing off her unsurpassed technique as Donna Anna and Gabriel Bacquier as a masterful Leporello.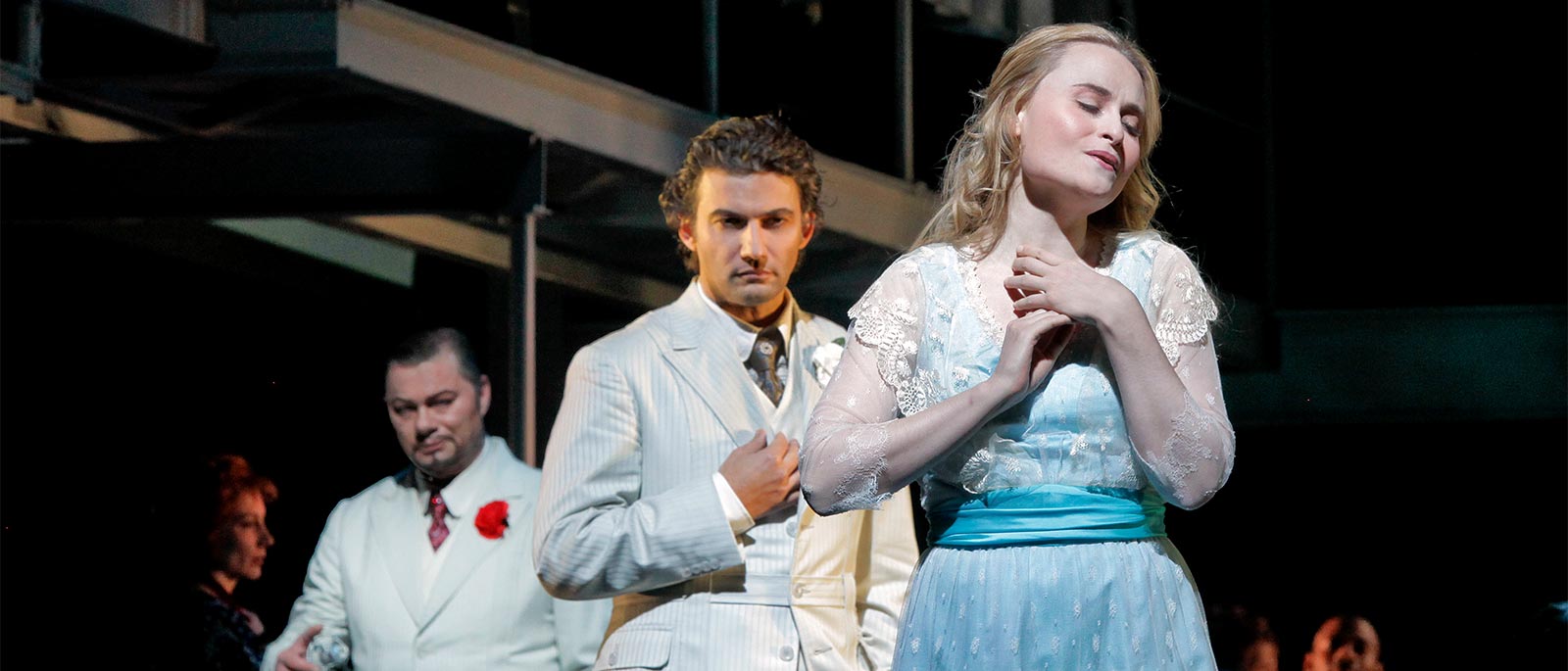 Saturday, May 23
Gounod's Faust
The legend of Faust, the aging philosopher who sells his soul for renewed youth and earthly delights, has inspired many operatic adaptations, but none has proved as popular as Gounod's rich, elegantly Gallic interpretation, which was the very first opera ever performaned at the Met in 1883. Offering an ardent tenor role for the title character, meltingly lyrical music for the beautiful and naïve Marguerite, and a smooth-talking take on Mephistopheles for bass, it delivers all of the hallmarks of 19th-century French opera.
Sunday, May 24
Massenet's Manon
A beautiful ingénue with a taste for the finer things makes her way to Paris, where she becomes irresistible to the men around her—including the passionate Chevalier des Grieux, whose all-consuming love for her leads to ruin. Based on the same scandalous 18th-century novella that inspired Puccini's Manon Lescaut, Massenet's version features one of the all-time most challenging, and most beguiling, roles for soprano, as well as the composer's trademark combination of sophistication and sensuality.
Jay Goodwin is the Met's Editorial Director.