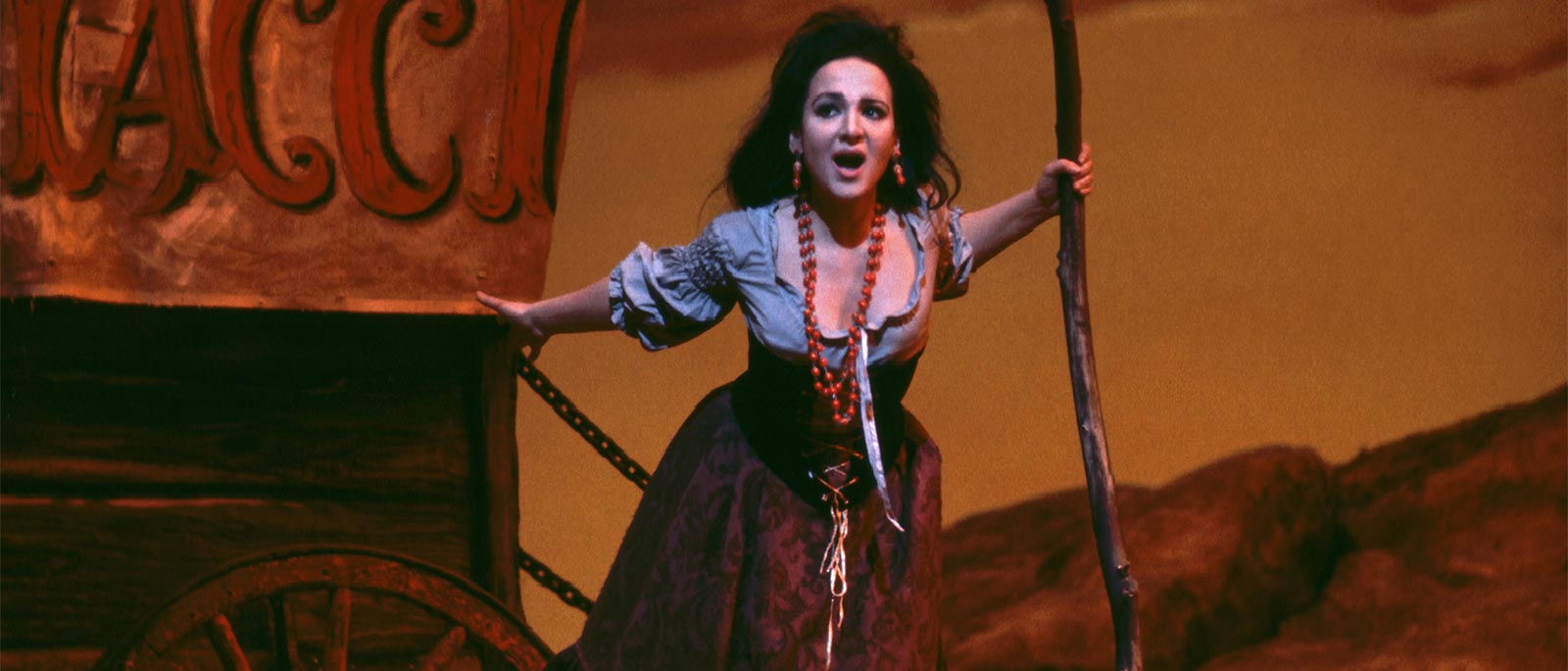 Vulnerability and Strength
By Jonathan Tichler
The role of Marie Antoinette in John Corigliano's The Ghosts of Versailles was created by the celebrated singing-actress soprano Teresa Stratas, who sang the work in its world premiere at the Met on December 19, 1991, and in all subsequent performances by the company.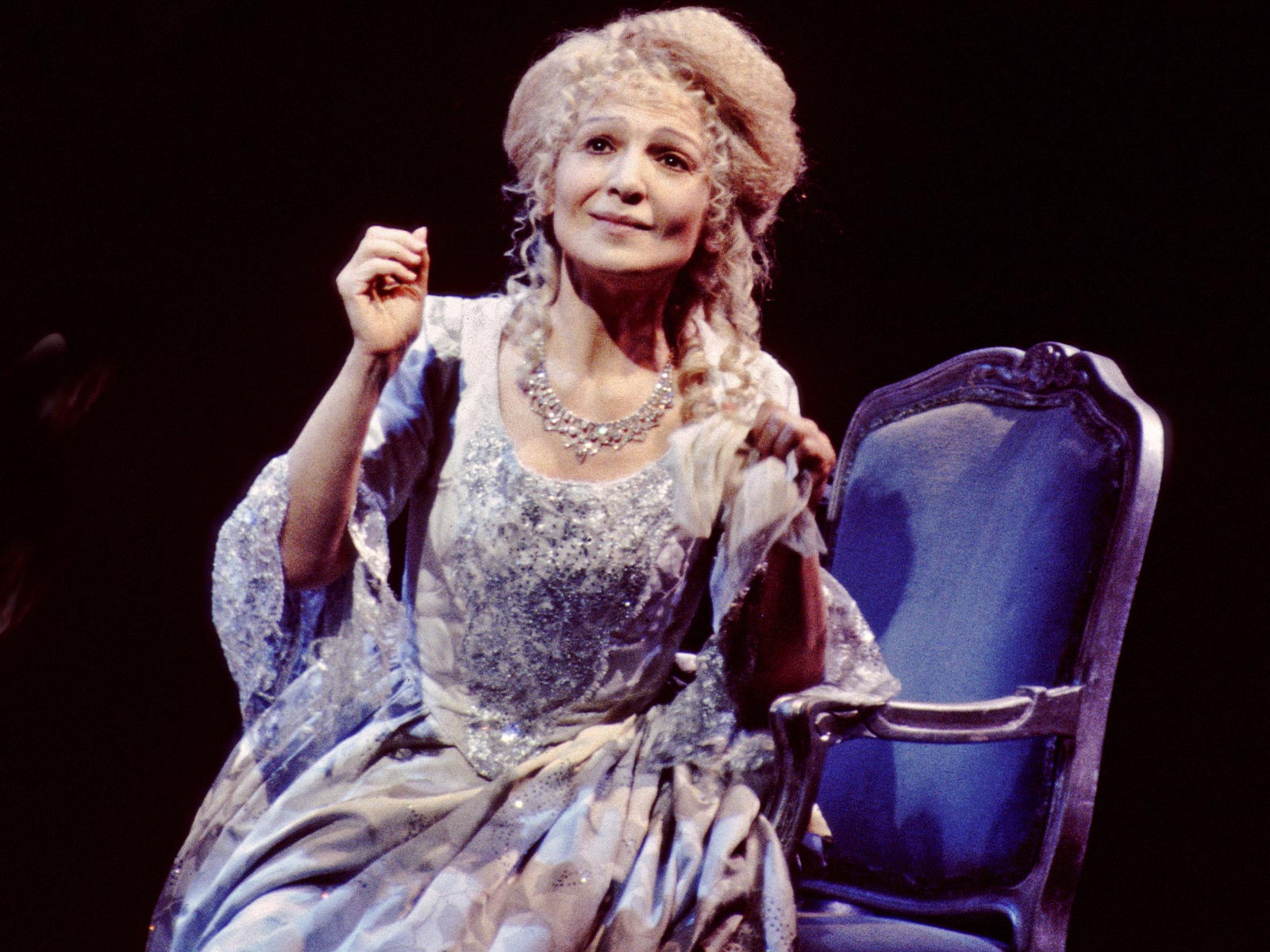 Stratas's tour-de-force performance as the French queen (pictured above) came near the end of a remarkable Met career spanning more than 35 years, 41 roles, and 385 performances. It all started in March 1959, when, not quite 21 and very petite—she stands only five feet tall—she sang the demanding aria "Sola, perduta, abbandonata" from Puccini's Manon Lescaut at the company's National Council Auditions. Sir Rudolf Bing, then the general manager, would later recall, "Hers is an extraordinary talent. She has a beautiful voice. But what struck me at the audition was the way she looked. This was a fascinating personality. You knew that the person onstage was somebody."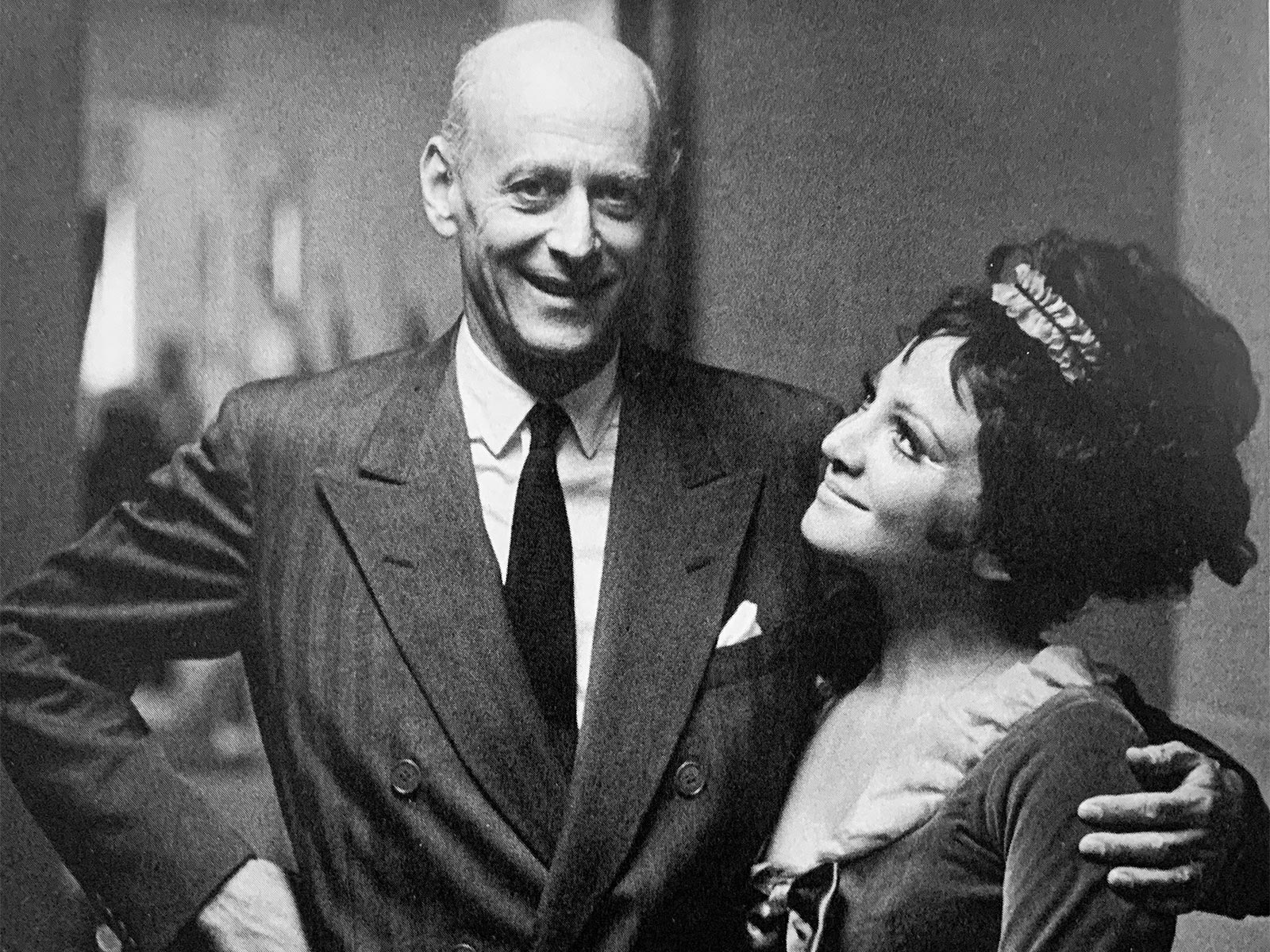 Stratas backstage with Bing, 1971
It seems evident that even at that early age, she had what Winthrop Sargeant of The New Yorker called "presence … Even when she is standing still, the eyes of the audience are riveted on her."
Born to Greek immigrant parents in Toronto, Stratas enjoyed singing from an early age. But at age 16, she was given a pair of free tickets to see the Met on tour and, as she later explained, "it changed my life. It was La Traviata with [Licia] Albanese, [Jan] Peerce, and [Leonard] Warren … I decided then and there to become an opera singer."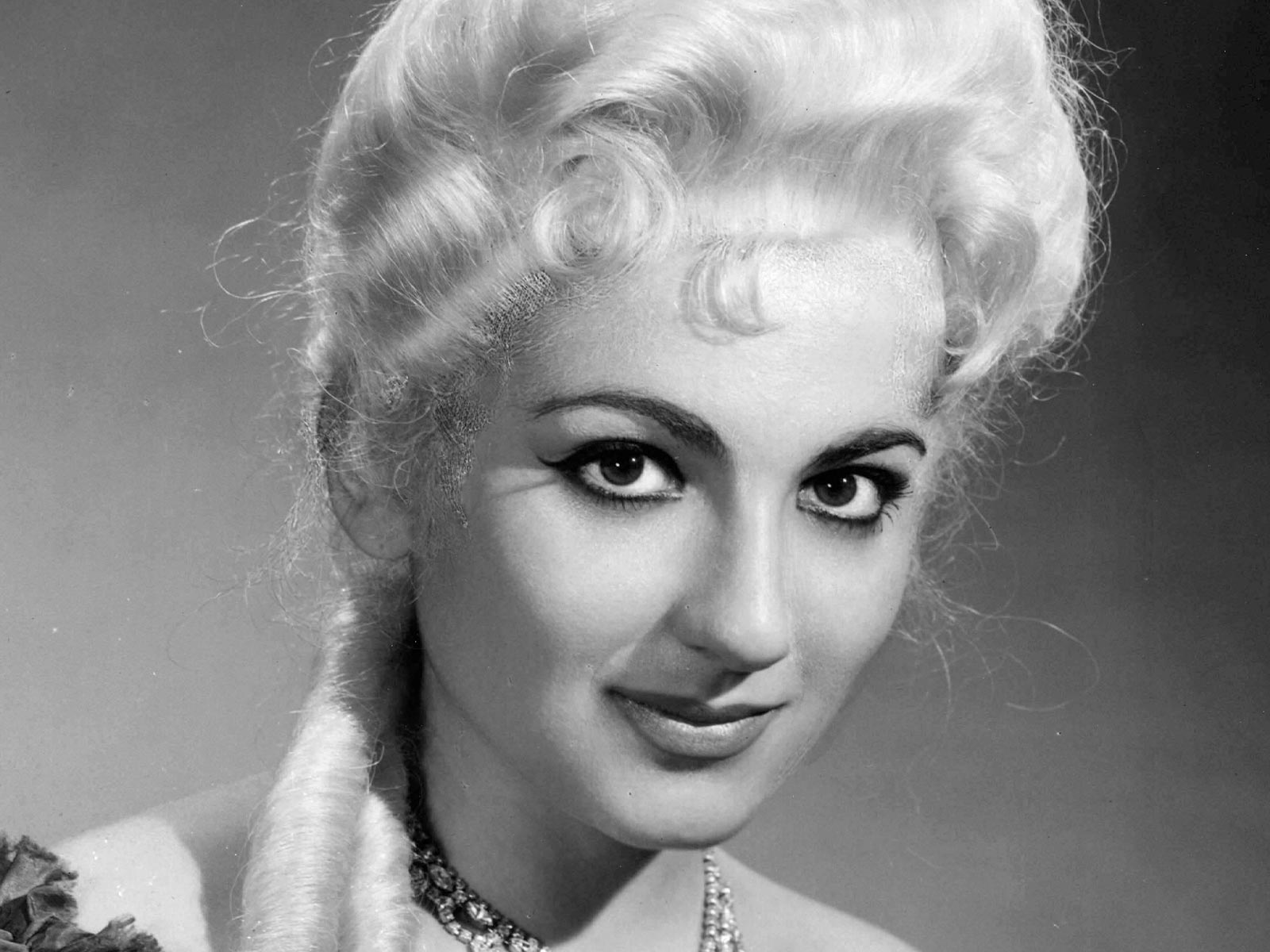 Just a few months after her 1959 audition, she made her debut in the supporting role of Poussette in Massenet's Manon (pictured above). She continued developing her craft in performances of secondary characters for a couple years, but in 1961 enjoyed a great success replacing an ailing colleague as Liù in Turandot, alongside Birgit Nilsson and Franco Corelli, and soon was leaving her mark on a broad range of leading roles.
A survey of Stratas's early Met career reveals the range of her repertory: Sardulla in Menotti's The Last Savage in its U.S. premiere, Gretel in Humperdinck's Hansel and Gretel (pictured below with Rosalind Elias as Hansel), Mimì in La Bohème, Cio-Cio-San in Puccini's Madama Butterfly, Nedda in Leoncavallo's Pagliacci (pictured at top of page and streamed in a 1978 telecast this week), both Susanna and Cherubino in Mozart's Le Nozze di Figaro, the title role of Offenbach's La Périchole, the Composer in Strauss' Ariadne auf Naxos, and Lisa in Tchaikovsky's The Queen of Spades.
In the 1970s and early '80s, she took on other roles that suited her paradoxical mixture of vulnerability and strength: Mélisande in Debussy's Pelléas et Mélisande, Jenny in Weill's Rise and Fall of the City of Mahagonny, and the title role of Berg's Lulu, the last a role she was also chosen to sing in the 1979 world premiere of the three-act version in Paris.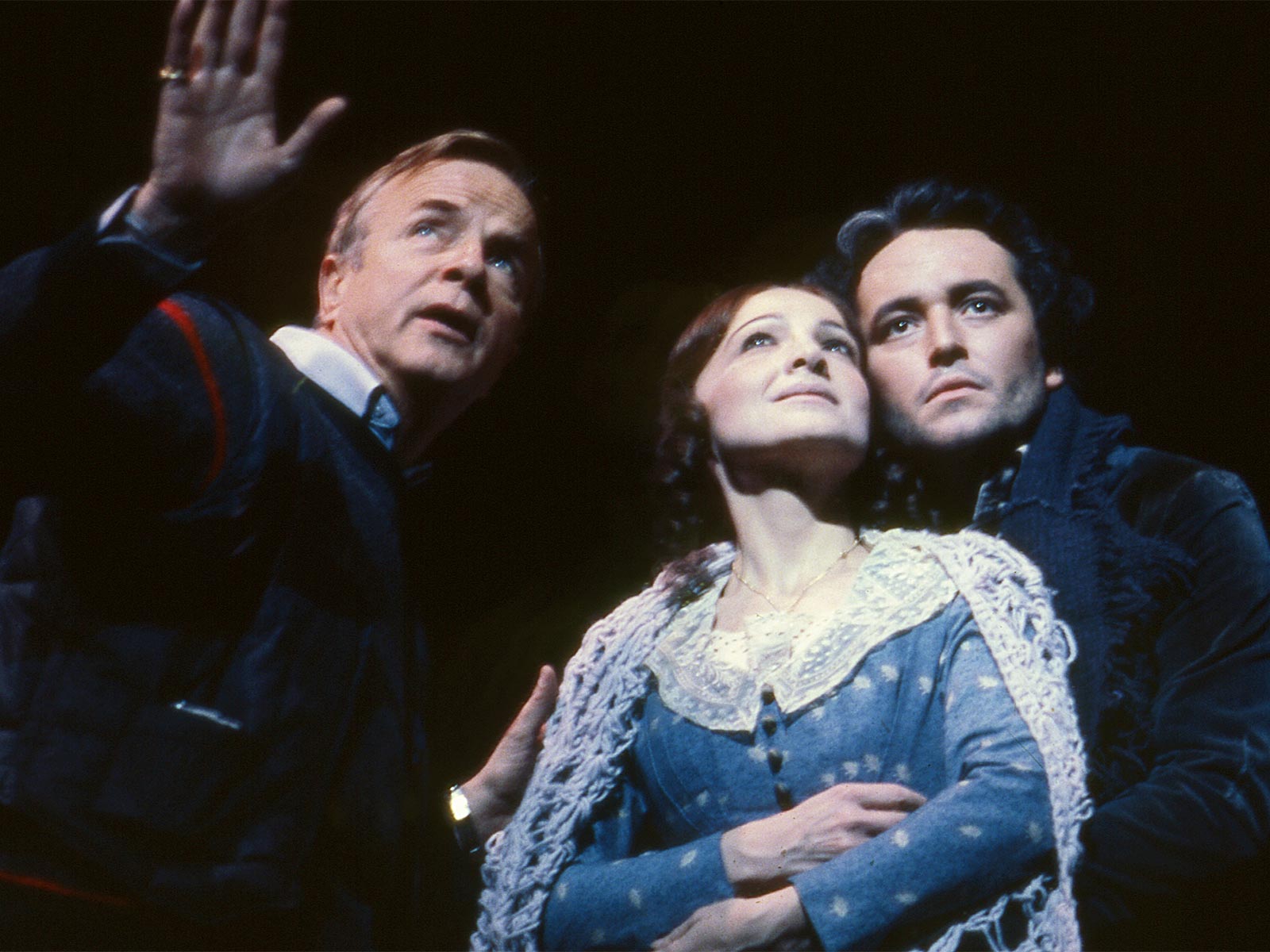 Director Franco Zeffirelli rehearsing Stratas and José Carreras in La Bohème.
After singing Mimì in La Bohème in the 1981 premiere of the celebrated Zeffirelli production and its subsequent telecast, she left the Met to work with Mother Teresa in Kolkata, finally returning in 1989 as the three heroines in Puccini's Il Trittico, most devastatingly as Suor Angelica (pictured below). In 1994, during her final years before retirement, she added one last role to her extraordinary Met repertory: another nun, Madame Lidoine in Poulenc's Dialogues des Carmélites.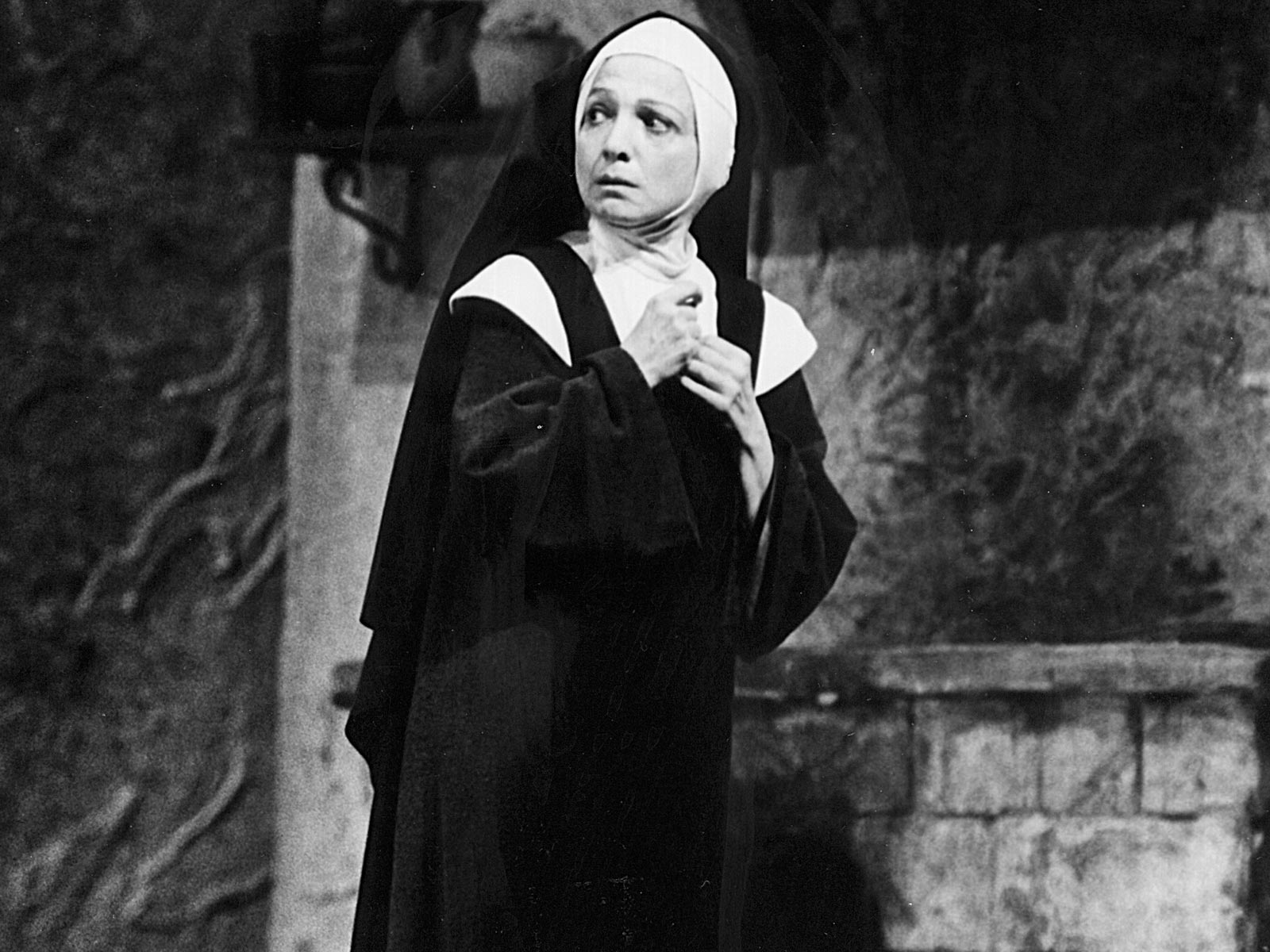 Jonathan Tichler is the Met's Photo Editor.