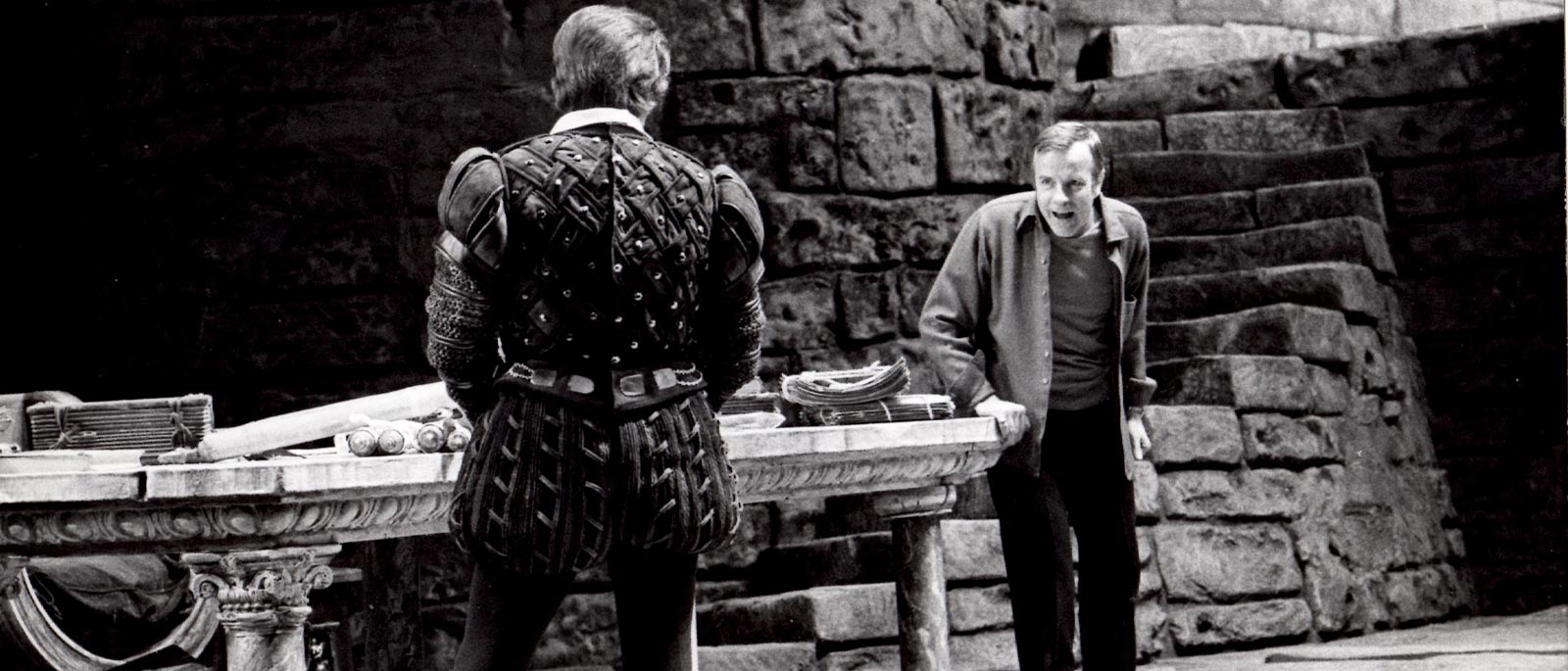 The Greatest Showman
Few artists have had a greater impact on Met history than Franco Zeffirelli, the beloved director and designer who died in 2019. By Christopher Browner
Born in 1923 in Florence, Italy, Franco Zeffirelli (pictured above in rehearsal for Otello) created 11 productions for the company over 35 years, starting with his 1964 debut staging of Falstaff at the old Met. Two years later, he would help inaugurate the new Metropolitan Opera House at Lincoln Center with an extravagant vision of Samuel Barber's Antony and Cleopatra, starring Leontyne Price and Justino Díaz.
Zeffirelli's historically informed, intricately detailed, and breathtakingly beautiful approach delighted generations of operagoers, and his productions of such classics as Cavalleria Rusticana and Pagliacci (1970), Otello (1972), and Tosca (1985) set the standard for grand Met stagings. His 1981 La Bohème remains in the repertory to this day and, with nearly 500 appearances, is the most-performed production in company history.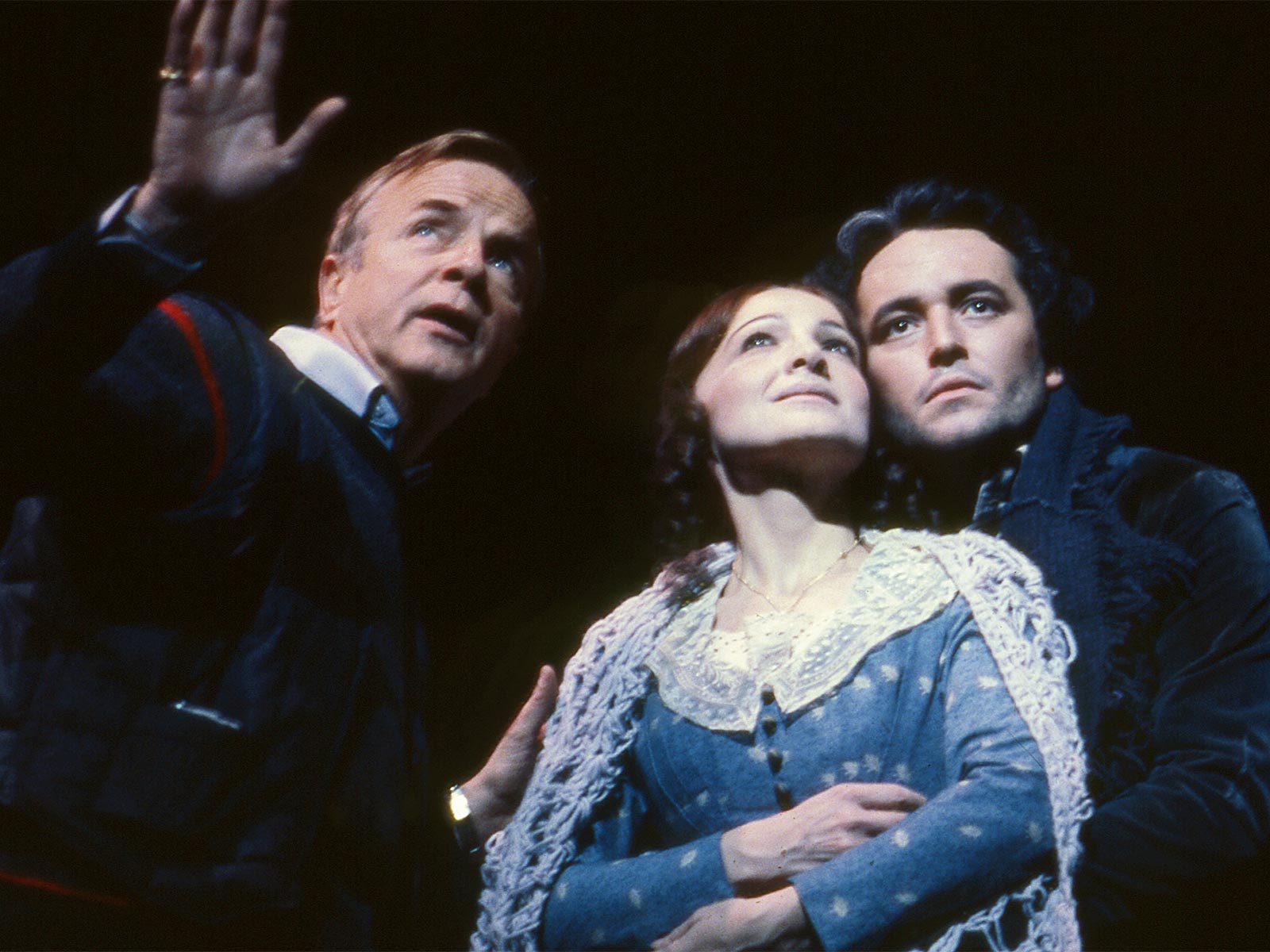 Zeffirelli directing Teresa Stratas and José Carreras in La Bohème
Zeffirelli's extensive Met legacy—which also included stagings of Don Giovanni and Carmen in the 1990s—has been preserved in numerous video recordings, as all but his Antony and Cleopatra and two productions of La Traviata have been captured in full telecasts and HD transmissions. During the 2019–20 season, revivals of his monumental takes on Turandot and La Bohème were dedicated to Zeffirelli's memory.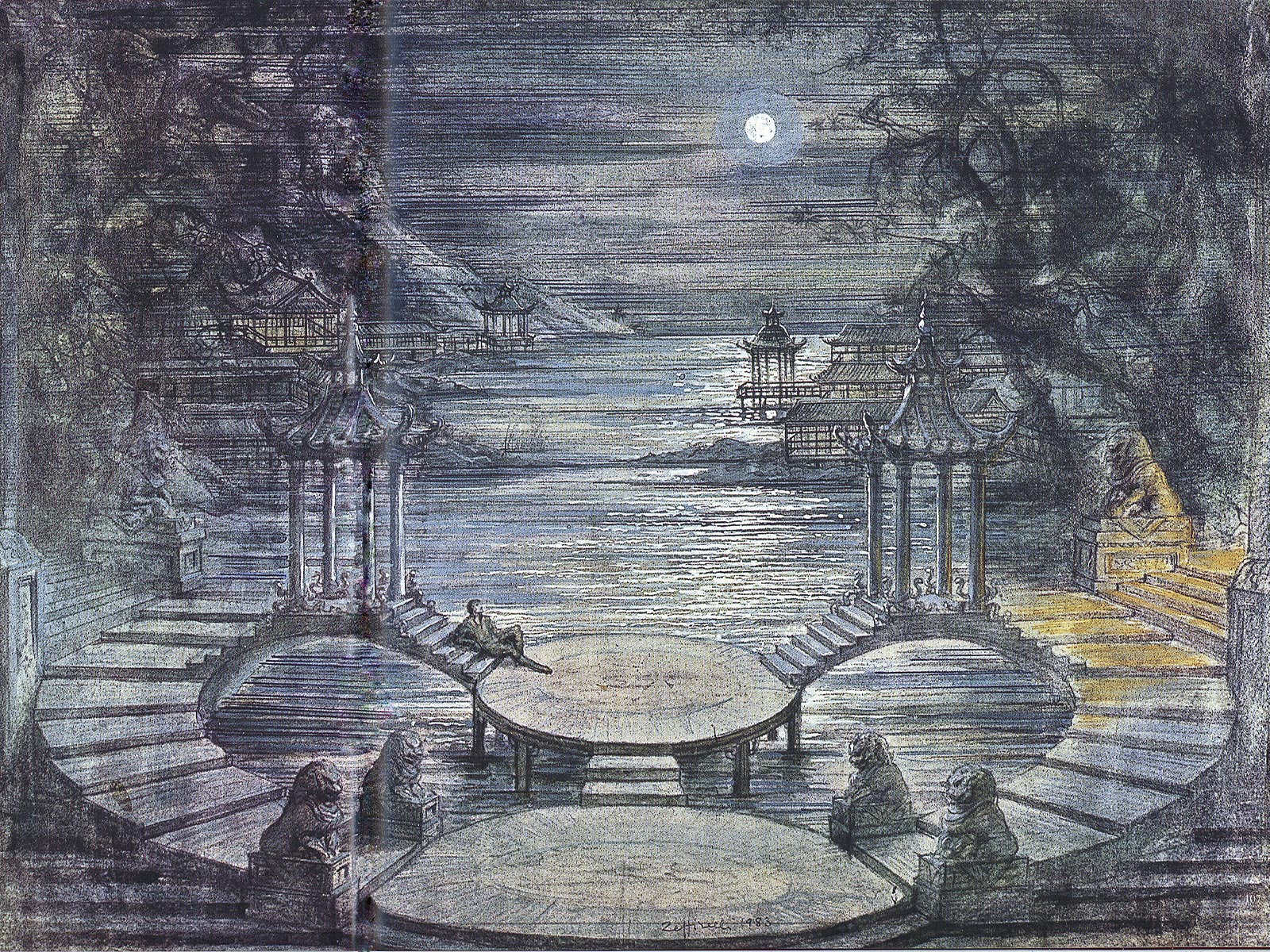 Zeffirelli's design for Act III, Scene 1 of Turandot

Look back at more of Zeffirelli's extraordinary set and costume designs.
Christopher Browner is the Met's Associate Editor.