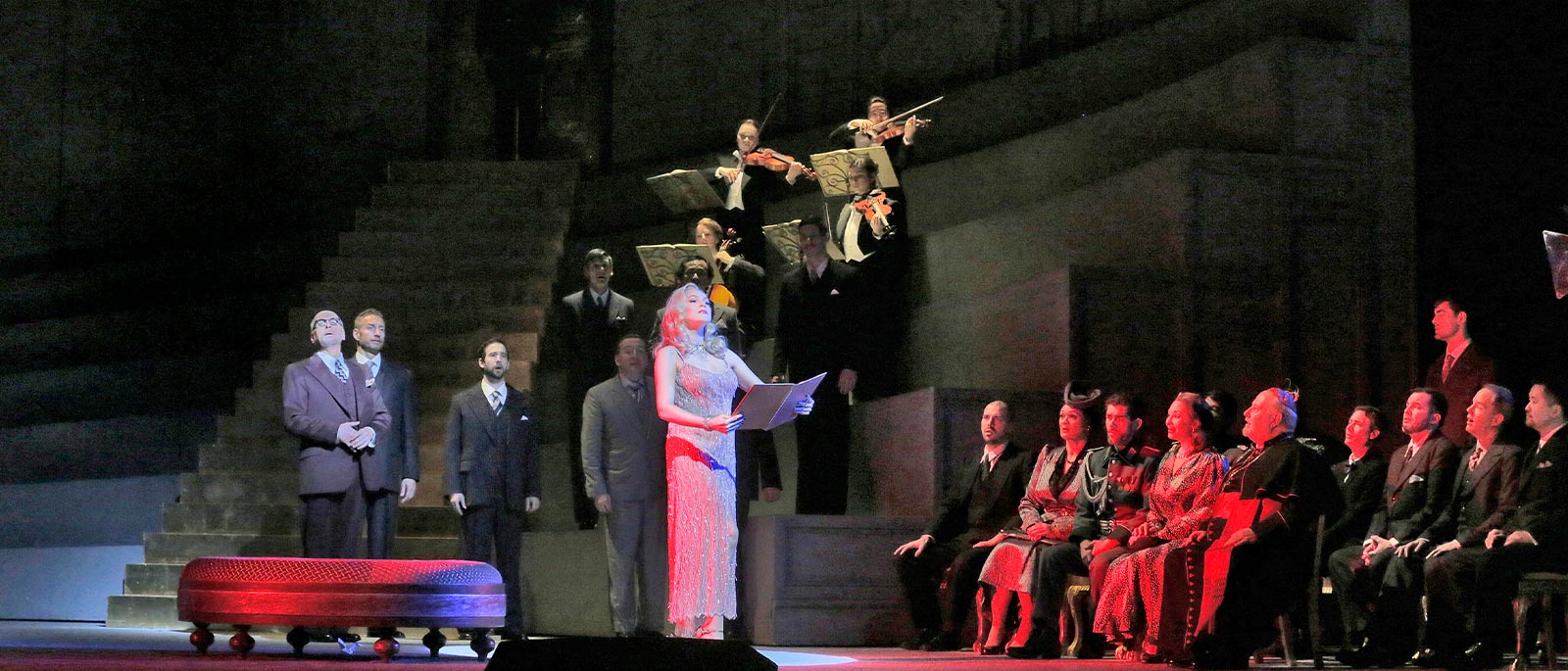 The Devil Is a Woman
In Richard Eyre's 2016 film noir–inspired production of Manon Lescaut, soprano Kristine Opolais sang the title role of the rapacious seductress who drives the Chevalier des Grieux to what Puccini himself called "a desperate passion." By William Berger
Puccini's Manon Lescaut returned to the Met repertory during the 2015–16 season in spectacular form: the first new production of the opera since 1980, directed by Richard Eyre, the man behind recent new productions of such repertory stalwarts as Carmen and Le Nozze di Figaro. Manon Lescaut, however, though it holds a unique position in the repertory, doesn't live in the epicenter of the canon of most performed operas, such as Puccini's "Big Three" (La Bohème, Tosca, and Madama Butterfly); it holds other accolades. It's the opera that made Puccini a national hero and an international star when it premiered in 1893 (followed three years later by Bohème). It made George Bernard Shaw declare the composer "the successor to Verdi." It was the opera that brought Puccini to the Met in person in 1907—though he barely made it from his ship to the opera house in time for its triumphant house premiere. Met stars as diverse as Richard Tucker, Licia Albanese, and Renata Scotto have all cited Manon Lescaut as among the highlights of their careers—even star bass Ezio Pinza unhesitatingly named it his favorite opera, though it contains no role that would have been suitable to his voice type.
So while other operas of Puccini may be more familiar to the public, Manon Lescaut clearly has special charms of its own. Foremost among these is a sense of sheer eroticism unsurpassed anywhere else in opera. "I found that it had a sort of visceral attraction," Eyre says, "along with a compelling sense of fatality—even more than in other operas. It's hard to think of an opera more single-mindedly about sex and death than Manon Lescaut."
The drama is archetypal: The young woman of the title, sung at the Met by soprano Kristine Opolais, is on her way to the quiet life of the convent when she meets the handsome Chevalier des Grieux, played by tenor Roberto Alagna. They impulsively run off to Paris together, but, once there, Manon finds she has a taste—a need, really—for the expensive things in life. She becomes the kept woman of a much older and very wealthy man until des Grieux finds her and reignites her passion. The older man denounces her as a prostitute, and she is exiled to the New World, where she dies in des Grieux's arms.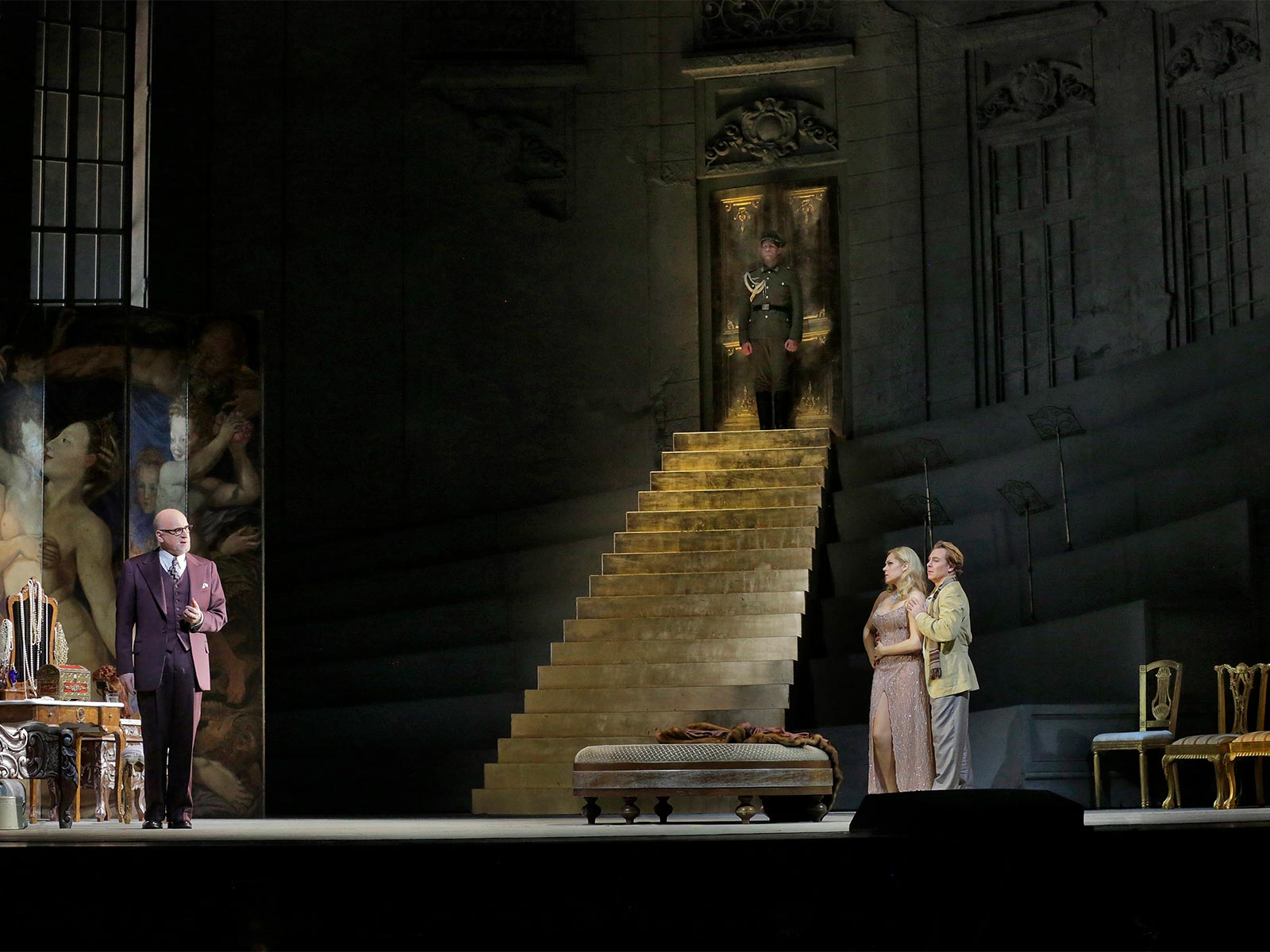 The sexuality of the story clearly inspired Puccini, and he addressed this element with his peerless gift for melody. Eyre revels in the score's melodic power, saying, "if you're immune or allergic to Puccini's melodies, then I think you must be immune to all melody." As for its place in this opera, even The New York Times reviewer on that glittering premiere night in 1907 singled out the "remarkable flow of melody," even though he and New York audiences were already familiar with both La Bohème and Tosca. Manon Lescaut is clearly the work of a young man, one close to the notion of needing to make passionate love to the object of his desire right then and there, despite the consequences. That idea is bluntly obvious in this opera, especially through the spectacular love duets of Act II. Not even La Bohème comes close. The Bohème lovers sing an abbreviated love duet in Act I, and then—somewhat to their own surprise—exit the garret to go on a date, leaving the physical passion to the audience's imagination. In Manon Lescaut, the duet is anything but abbreviated, and absolutely nothing is left to the imagination. Conductor Fabio Luisi was responsible for drawing every aching swell out of the score.
Nevertheless, neither the eroticism nor the melody that expresses it are mere escapism in this ultimately tragic opera. ("It's not at all a conventional score," notes Eyre.) Puccini knew he had to breathe new life into the story, as it was already a well-known classic: the scandalous 1731 novel by the Abbé Prévost, banned upon publication, was one of the most important works of French prose and had already been seen on stage in several forms throughout the 19th century. Most notably, it was the source of Massenet's great opera Manon, which premiered in 1884. When eyebrows arched at Puccini's setting of the same story, he made it clear how his opera would be different: "Massenet feels [the tale] as a Frenchman, with powders and minuets. I shall feel it as an Italian, with a desperate passion."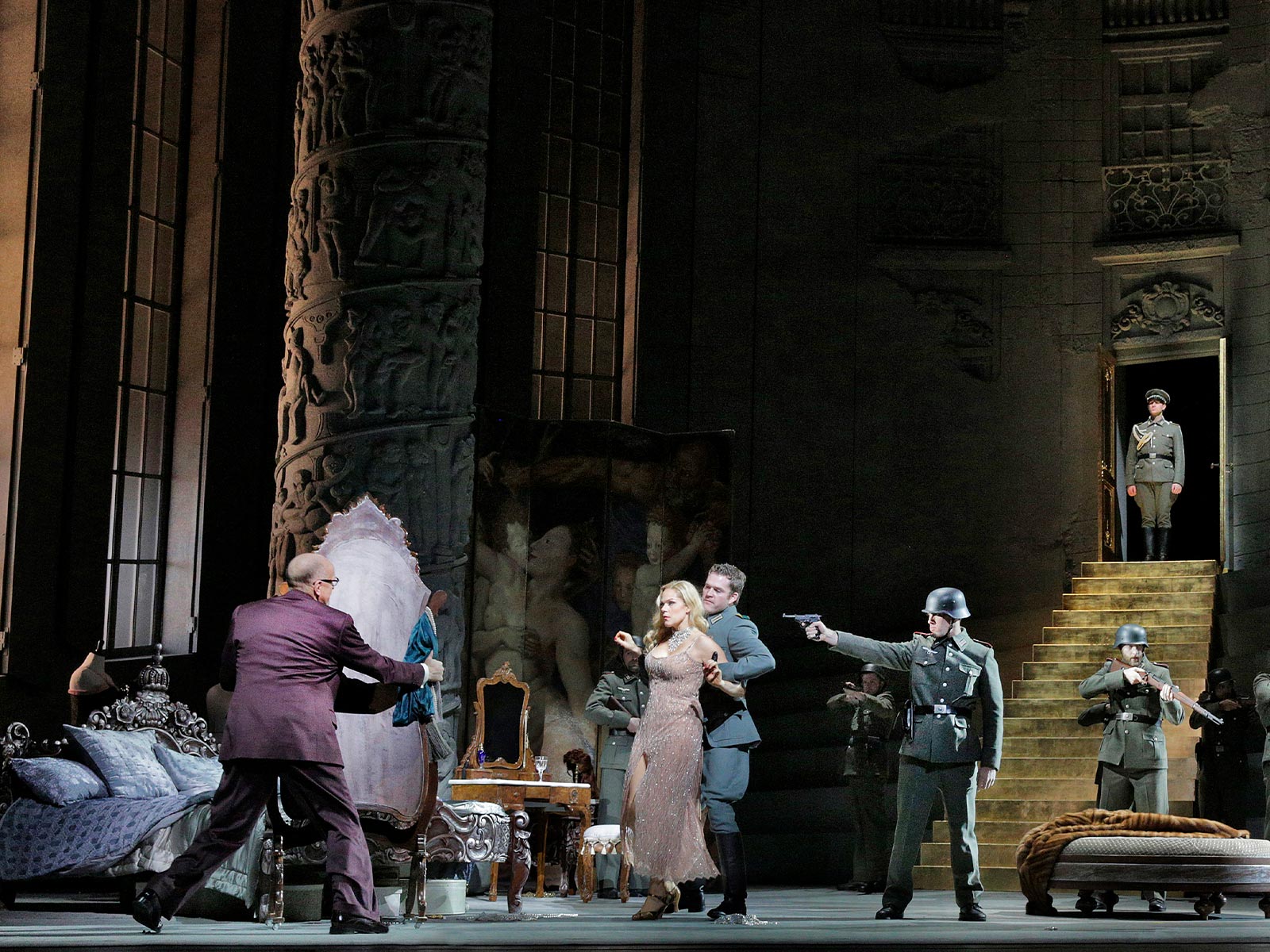 Eyre was excited to have what he sees as the ideal cast to accentuate the earthy vitality Puccini demanded, starting with Opolais in the title role: "She's beautiful, she sings beautifully, and I believe she is perfectly cast—I absolutely believe her." Opolais's ability to convey depths of character, apparent in her recent Met portrayals of such complex Puccini heroines as Magda in La Rondine and the title role of Madama Butterfly, was crucial in the new production, as Eyre finds this character more layered than she has often been portrayed. "Manon is not an innocent" at the beginning of the opera, he says, for example. "I've always thought that she's getting sent to the convent by her father, because she's been with too many boys in the village, and she's getting a reputation."
The tale of the archetypal fallen woman requires not just a plausible love interest, but a viable setting, one in which luxury and elegance are at the surface but (barely) masking brutal social structures—particularly for women. In order to explore the essential "desperate passion" of the piece, Eyre placed the opera in occupied France, in the 1940s, with evocative sets by designer Rob Howell. It's another way to look at a number of the issues in the opera: fashion (think Schiaparelli and Chanel) and nightlife amid deportations and rampant, toxic hypocrisy. The looks, by costume designer Fotini Dimou—as well as the dramatic designs for the sets of Act I (a railway station) and Act II (Manon's terribly chic "prison" as a kept woman)—have an immediate appeal.
"I'm fascinated by the 18th century," Eyre says, "but if you show me 18th-century costumes, they always look to me much more like costumes rather than actual clothes." In Puccini's time, the veneer of 18th-century looks was, in fact, a way to explore erotic themes that were forbidden in contemporary presentations. Thus Manon and Mozart's Don Giovanni and Tchaikovsky's The Queen of Spades and many others achieved a certain "intimacy of the masked ball" in these costumed disguises. Even Verdi's La Traviata, based on famous people of the 19th century, was performed in 18th-century costumes in its early days as a way to avoid the censors. The tone made sense to audiences even if the details were off. But what began as a means to the erotic became, over time, a barrier to it, and it is difficult for audiences to see the human drama within the extreme styles of Rococo Paris.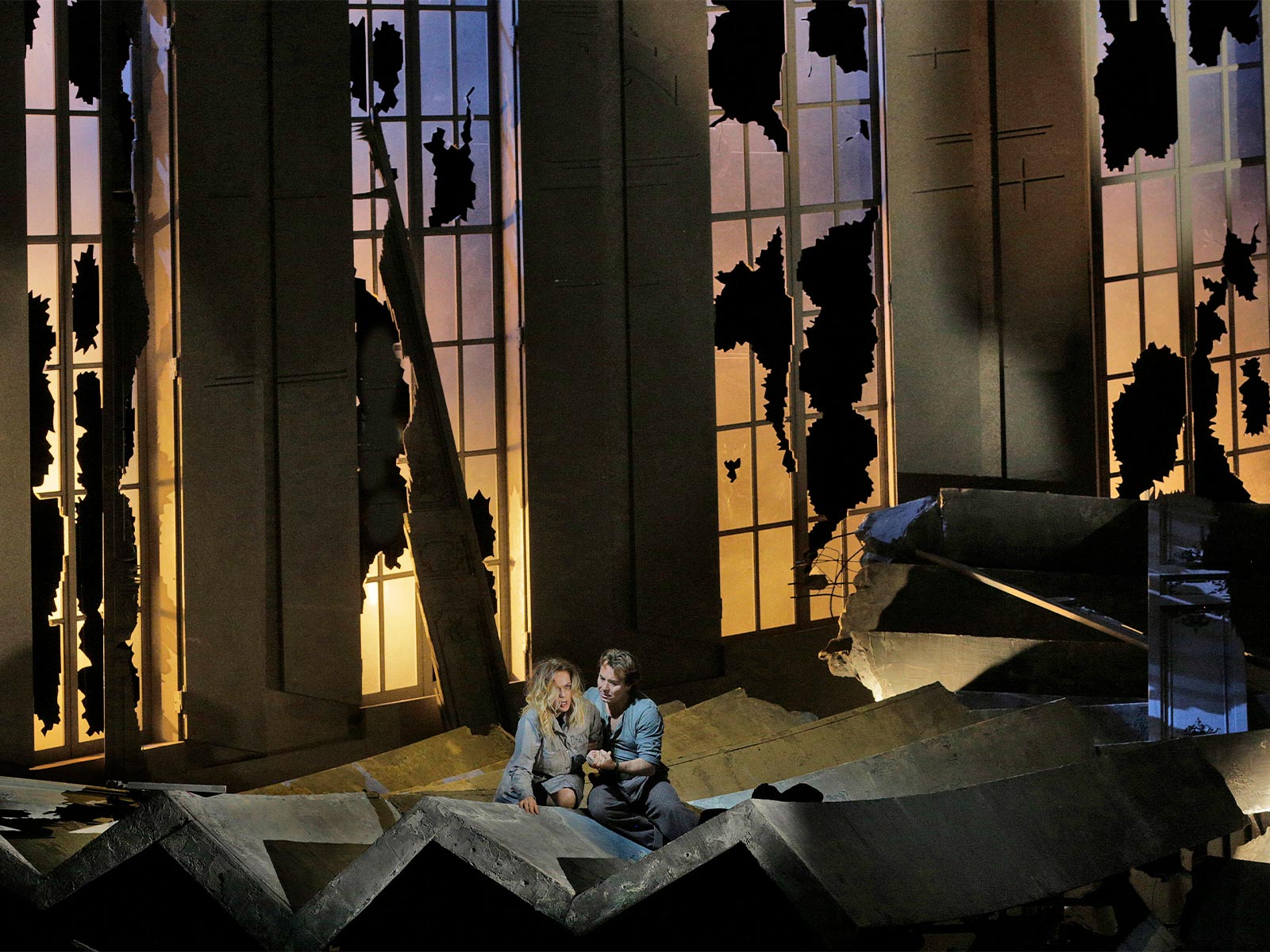 "I thought it was very important to find a way of presenting the opera that was accessible and just felt like life lived—people having immediate sexual connections and finding each other attractive," Eyre says. "And if they look attractive to a contemporary audience, then half the battle is won."
All aspects of the new production, then—music, visual presentation, cast and creative team—are a unified attempt to access the vibrant excitement of the opera's world premiere in 1893 and Met premiere of 1907. "What fascinates me is making every detail count," says Eyre. "Maestro Luisi will invariably try and bring out every detail in the music. My ambition is to bring out every psychological detail, every detail of behavior, so the heart, the brain, and the eyes are engaged in the same way as the ears are engaged. The aim is to achieve something where the whole is much, much greater than the sum of the parts. And with an opera like Manon Lescaut, if you can get the parts to coalesce, then there is something that you can achieve that you can't in any other medium."
William Berger is a Met Radio Writer and Producer.