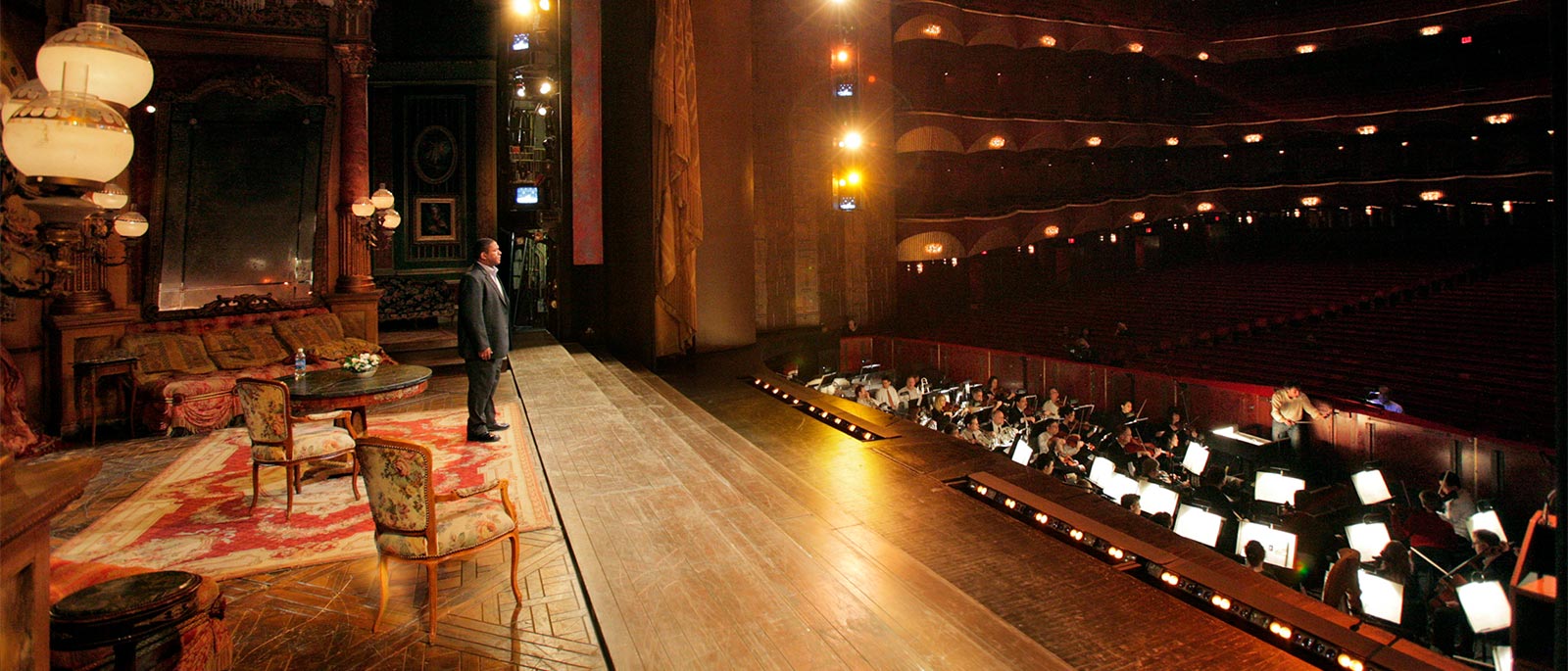 The Audition: A Note from the Filmmaker
By Susan Froemke
I always love delving into a project that is uncharted territory for me, so when Peter Gelb, the Met's General Manager, proposed a film about the company's National Council Auditions, I was intrigued. This annual competition to discover the best young voices in America can propel a winner onto the stages of the greatest opera houses in the world. The stakes are high, and I felt that witnessing this process would give me a rare insight into how an opera star is born. I work in a cinema verité documentary style—where one does not script or narrate a film but rather lets the events being filmed tell the story—so I sensed that this was a perfect subject, one that would be rich in drama, and possibly heartbreak as well.
With a small camera crew, I filmed hundreds of aspiring singers during the 2007 regional competitions in Boston, San Antonio, Seattle, and New York. One of the biggest challenges I faced was filming a large number of subjects without knowing who the finalists or winners would be, which made it hard to determine who should be the main focus of the film. When we began filming the semifinals in New York, there were 22 choices! Then, once the finalists were announced, we still had 11 main subjects to juggle. Since we were meeting most of the singers for the first time, we had to immediately make them comfortable with the idea of being filmed during what was perhaps the most important and anxiety-ridden moments of their lives. I think our verité approach, where we don't ask anything of a subject beyond mere access, helped us cross an important threshold with the singers, allowing us to gain their trust and film intimate, poignant moments as the week progressed.
And reality does not disappoint! Throughout the process, we were able to capture wonderful verité moments. One of my favorites is the scene in which the singers first rehearse with the Met Orchestra. In this sequence, each finalist is called upon to perform under conductor Marco Armiliato as the other ten await their turns. It is the first time they have heard each other sing, and the unguarded expressions on surprise—even awe—on their faces as they size up their competition are priceless.
As I watched the Auditions process unfold, I was continually amazed at how hard it is to become a professional opera singer. I've heard that it's more expensive to pursue this career than it is to go to medical school—and with far less of a guarantee of success. Learning vocal technique requires years of study: voice and diction lessons, language, drama and movement classes. It's a huge investment, and the odds of making it to the national or international stage are slim to none. And even when they do land jobs, opera singers, particularly novices, face intense pressure during a performance. Ever present is the fear that the singer's instrument—the voice—might not perform well due to nerves, a slight illness, or a lapse in technique. As the film reveals, these singers stand "naked" on stage, which makes it all the more emotional and difficult for them when attempting a beautiful and complex aria.
We were fortunate to have a particularly talented group of finalists for the 2007 competition. They are young and charismatic. Some could be rock stars or actors but instead chose opera. Together, these young singers put to rest the misconception that opera is boring or elitist. Together, they demonstrate an incredible passion to keep this enduring art form alive.
Over the course of the filming, I saw the young singers encounter challenges that were both personal and musical. Each aspiring artist brought a long-held dream to the Met and with it the fear that he or she wouldn't stand up to the magnitude of the test. Confronted with the reality of singing to 3,800 seats in opera's most hallowed hall, each singer wondered if his or her first time gracing the stage would also be the last. What began as a suspenseful high-stakes competition narrative evolved into a study of these artists' internal struggles. My heart went out to each singer as they took the stage at the Grand Finals and stepped forward to conquer their inner demons and face their futures.