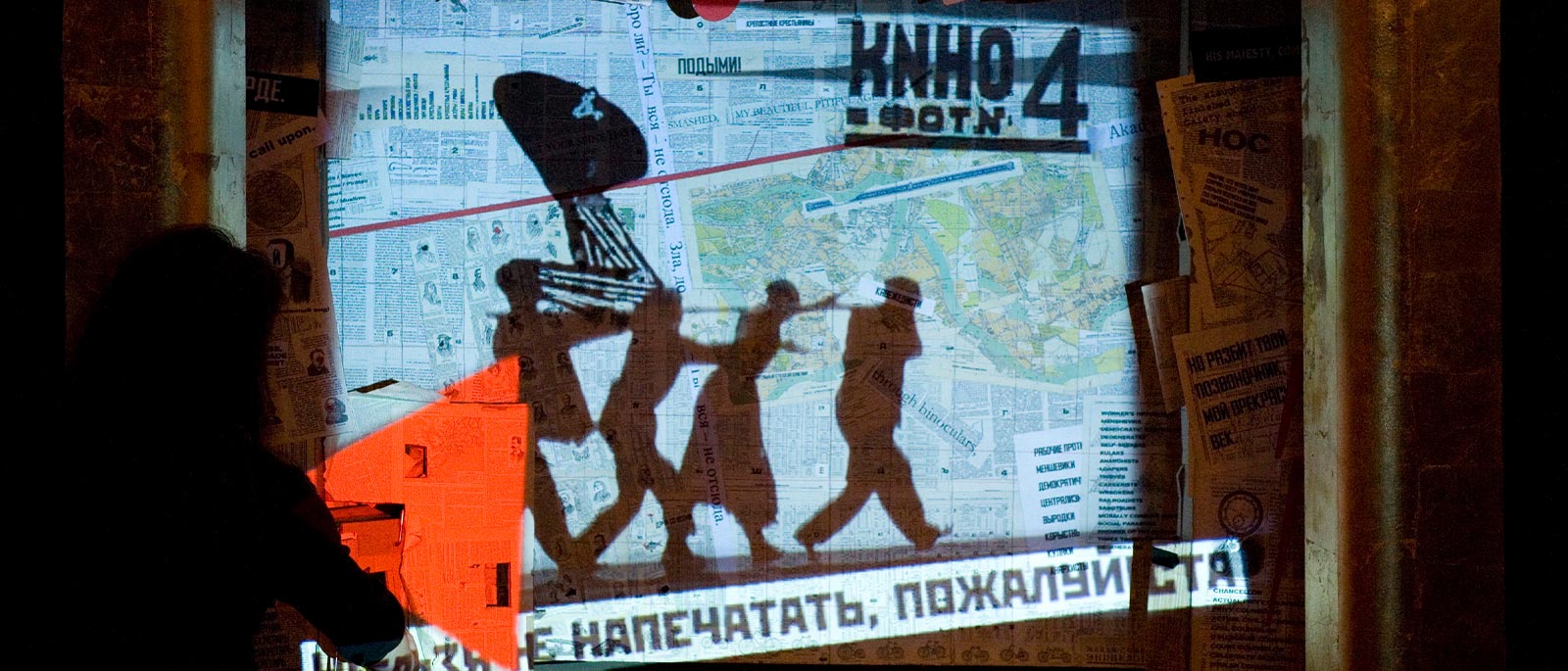 The Art of William Kentridge
The term "multidisciplinary" could have been coined for this artist, whose work incorporates drawing, painting, film, animation, sound recording, live performance, and a shrewd, politically engaged intelligence. By Roselee Goldberg
Few contemporary artists come to the opera stage as fully equipped to realize its complex dramas, rich passions, and sheer monumentality as William Kentridge. The South African-born Kentridge has an artist's eye for rendering ideas in powerful visual form, a performer's innate understanding of the irresistible presence of the live actor, and a sophisticated music lover's knowledge of the intricacies of operatic and orchestral forms. His genre-crossing talents led him to create a production for Shostakovich's The Nose at the Met in 2010 that was as much a window onto the politics and aesthetics of 1930s Russia as it is a delirious use of the absurd to tell a deeply humanist tale of lives suppressed by totalitarian regimes.
Everything in Kentridge's background points to his ability to transform complicated material into an artwork of operatic proportions. Early in his career, Kentridge performed with the highly politicized Junction Avenue Theater Company in apartheid-era Johannesburg, at the same time running a printing press and producing posters for the struggling trade unions of the late 1970s. He set out using a full arsenal of media—drawing, etching, painting, acting, filmmaking—to respond to the political issues pressing around him. He was a young artist experimenting with different media, though the human form, in black and white and shades of gray, was inevitably central to his storytelling.
In Paris in 1981, at the famous Jacques Lecoq Theater School, Kentridge came to the realization that he should not be an actor, though, he says, "I learned a huge amount of what it is to be an artist from the theater school. How you modulate the energy of a performance, how the energy of one moment—no more, no less—has to be sufficient to give the spark for the next moment." The exercises of the school, he said, were not theoretical but were laid out as physical tasks, and learning to execute them with absolute precision helped reinforce the lines and rhythms of his drawings, objects, and animation films that would become his signature in the 1990s.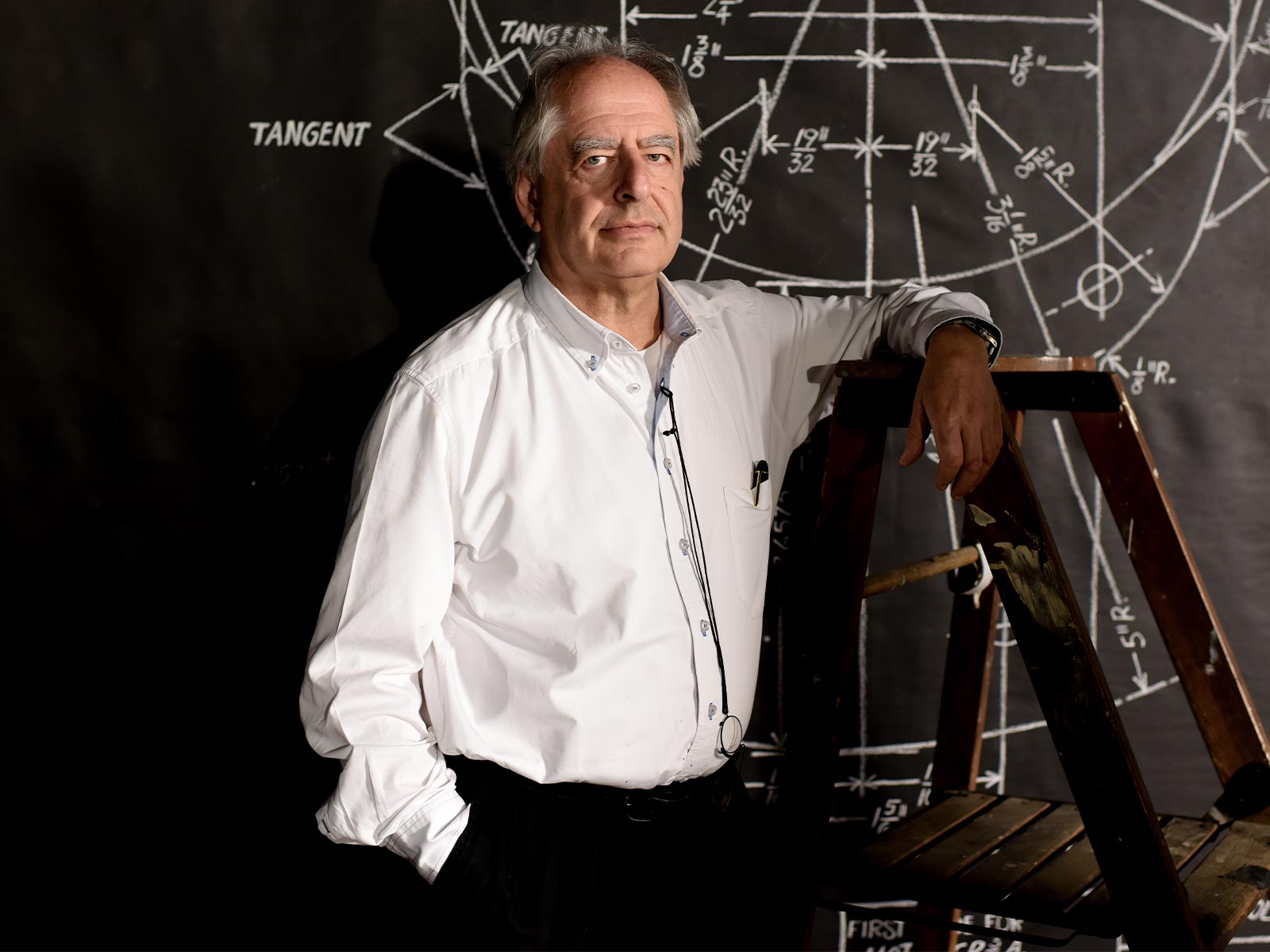 Filmmaking, Kentridge explained, taught him how to play with space, while drawing allowed him "to put the marks down as quickly as you can think." He has constructed panoramic triptychs, such as Dreams of Europe (1984–85), as well as large, hand-held, realistically rendered puppets of South Africans caught in the intractable web of politics, such as Ubu and the Truth Commission (1997).
Each of Kentridge's subsequent theatrical productions, including Woyzeck on the Highveld (1992) and Zeno at 4 am (2001), has been punctuated and amplified by excerpts from his vast and eclectic library of musical references. From 17th- and 18th-century musical fugues to the flutes and pennywhistles of 1950s "kwela" and contemporary street music, Kentridge links the disparate soundtracks of daily events to imagery of power and influence, illustrating in his extraordinary, multidimensional performances, the intertwining European and African histories that comprise the cultural landscape of the country that shaped him and his art and where he still lives.
Kentridge's production of Mozart's The Magic Flute (2005) took him out of Africa and into the classical operatic repertory. As much a collage of drawings, film projections, shadow puppets, and live performers as it was a breathtaking visualization of Mozart's music, it exponentially expanded the scale of the artist's remarkable talents. It also prepared him for Shostakovich's opera. Only an artist of Kentridge's intellectual breadth, personal experience of politics and propaganda, and nose for irony and the absurd could make sense of The Nose. "I am trying to capture a moral terrain in which there aren't really any heroes, but there are victims," Kentridge once said of his work in general. "A world in which compassion just isn't enough." Opera, it is clear, provides the perfect vehicle for Kentridge's profound ambitions.