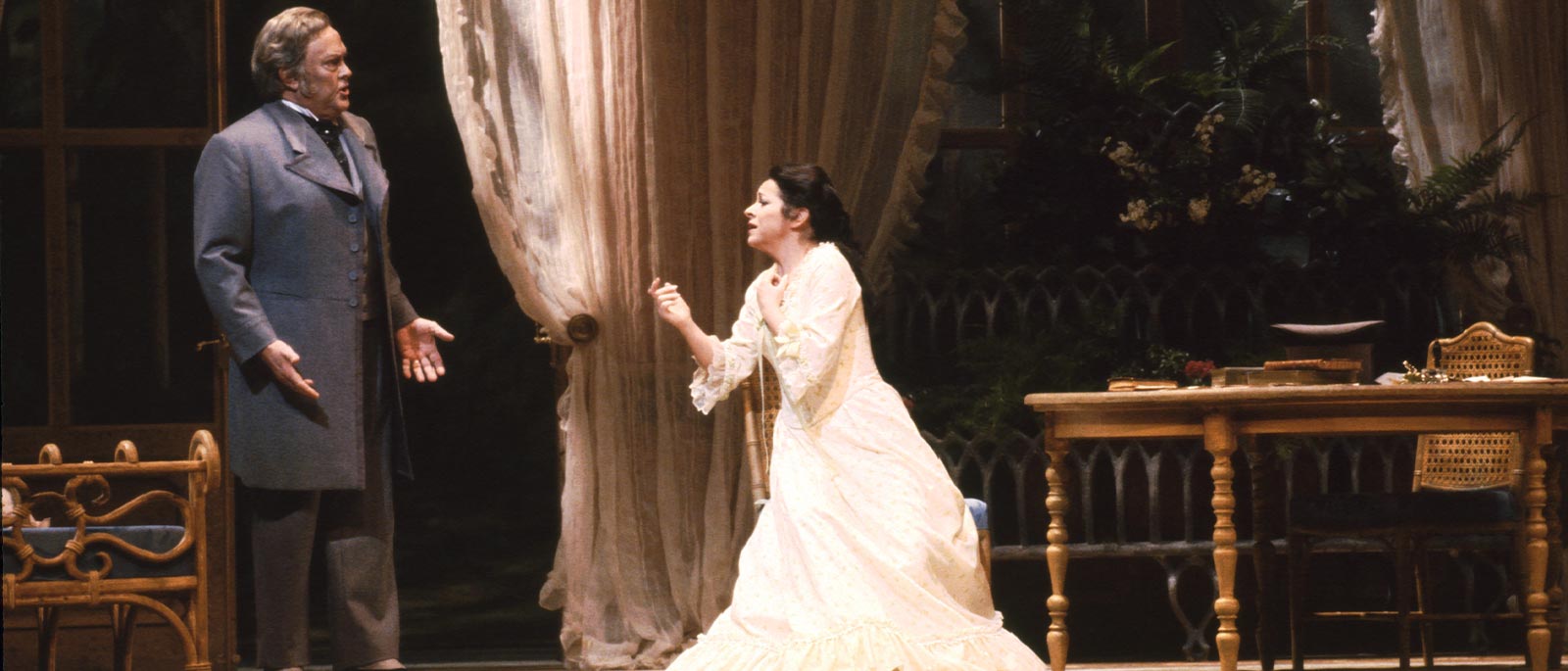 Recorded History
Offering at-your-fingertips access to more than 700 complete performances of more than 150 operas, Met Opera on Demand allows subscribers to sift through nearly 85 years of company history and enjoy the finest artistry of today and of bygone operatic eras. By Jay Goodwin
Just by exploring the audio and video recordings of a single popular opera on Met Opera on Demand— the Met's streaming service available on a wide range of popular platforms, including iPhone, iPad, Android, and Amazon devices—a listener can experience a cross-section of the greatest singers and performances from the last eight decades. Verdi's La Traviata (pictured above starring Ileana Cotrubaș in 1981), for example, is represented by 14 recordings, from a legendary 1935 broadcast with Rosa Ponselle as Violetta to the Live in HD transmission of Michael Mayer's glamorous 2018 production. Below is a sampling of the riches available to any Traviata lover.
Audio: January 5, 1935
Rosa Ponselle, Frederick Jagel, Lawrence Tibbett; Ettore Panizza
One of the earliest Met broadcasts to survive complete, this storied performance is also the only existing complete recording of an Italian opera starring one of the greatest sopranos of the 20th century—Rosa Ponselle. Not yet 40 at the time but only two years away from her sudden retirement from the stage, Ponselle delivers an overwhelming portrayal of the doomed courtesan Violetta, opposite Met stalwart Fredrick Jagel as her lover, Alfredo. Lawrence Tibbett rises to the occasion as Alfredo's imperious father, Germont, delivering a powerful yet sensitive performance, and conductor Ettore Panizza gives a crackling reading of the score.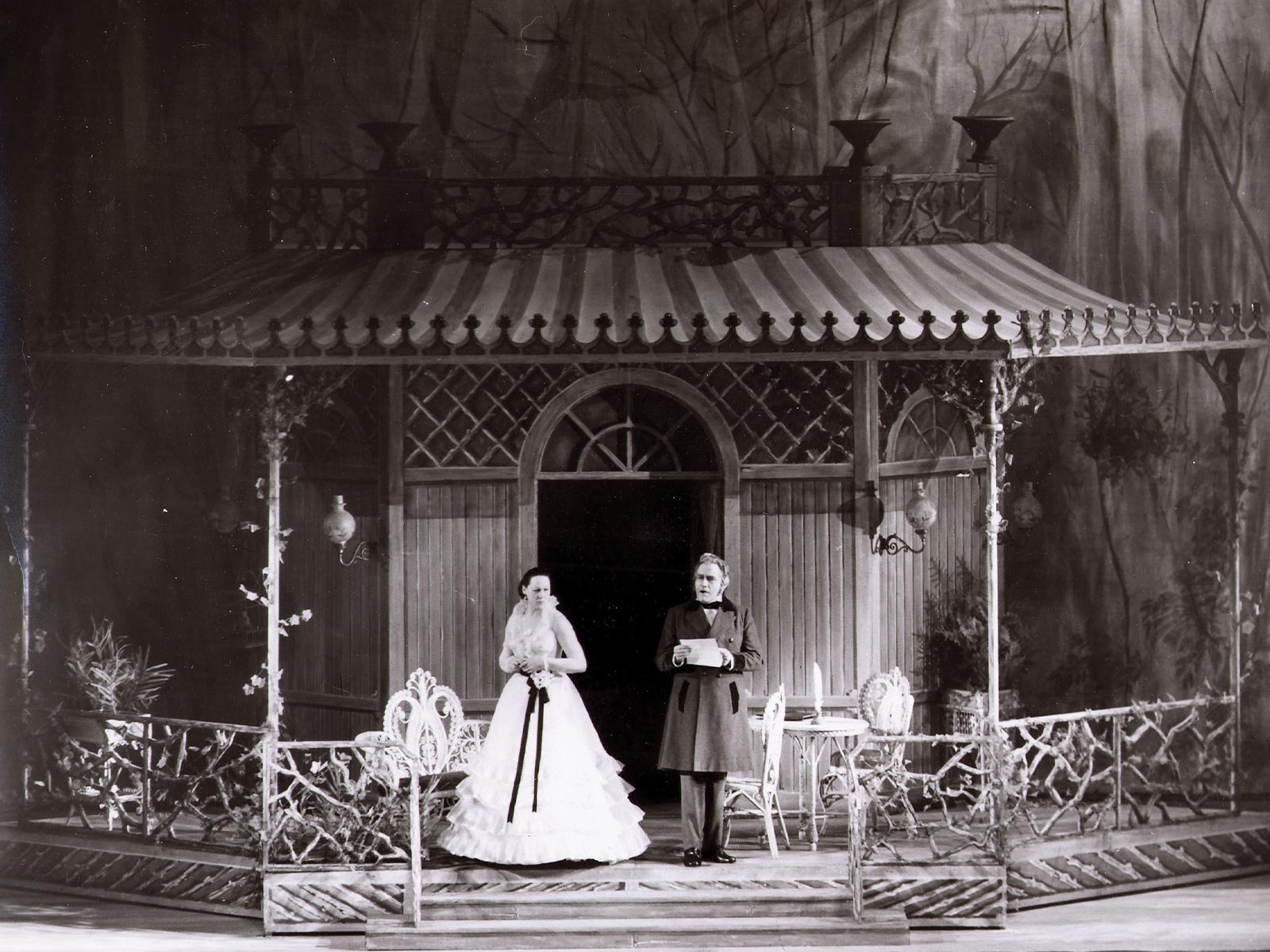 Audio: April 6, 1957
Renata Tebaldi, Giuseppe Campora, Leonard Warren; Fausto Cleva
Among the most distinctive and beloved sopranos on record, Renata Tebaldi pours out an endless stream of gorgeous singing in this broadcast, which includes an all-time great performance of the Violetta-Germont duet in Act II. Leonard Warren, in that scene and throughout, is nothing short of magnificent, showing off flawless technique and utmost refinement. Tenor Giuseppe Campora, though lesser known today than his esteemed co-stars, proves himself the real deal with an incendiary and idiomatic turn as Alfredo.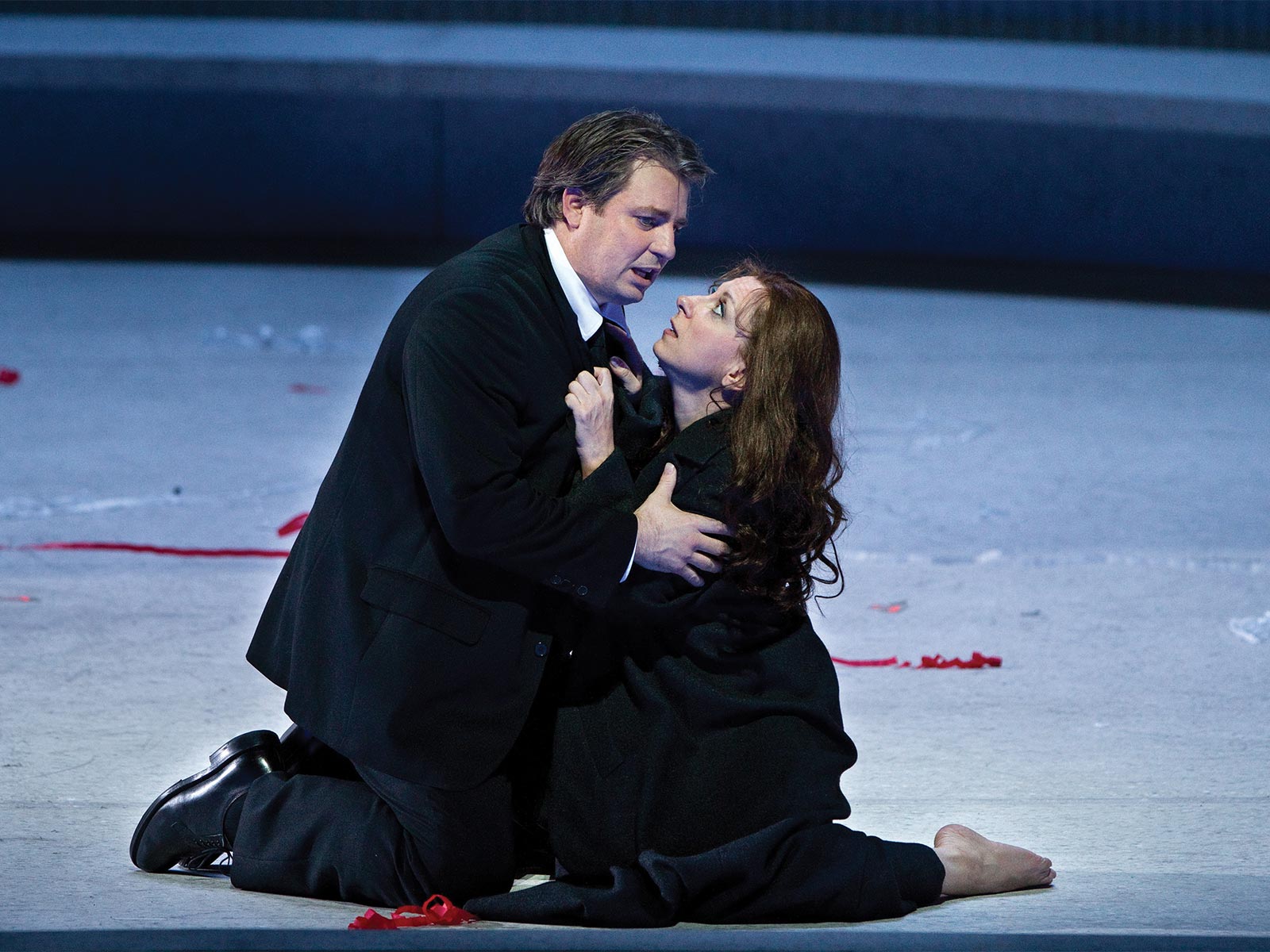 Live in HD: April 14, 2012
Natalie Dessay, Matthew Polenzani, Dmitri Hvorostovsky; Fabio Luisi
For compelling theater, it's hard to beat this electric performance of Willy Decker's stripped-down modern staging. The inimitable Natalie Dessay rips into the tragedy and injustice of Violetta's decline with devastating intensity, from her fearsome determi- nation to live a life of luxury in Act I to a painfully peaceful resignation in the final scene. She has only the finest of colleagues: Matthew Polenzani sings with suave, melting lyricism and a ringing upper register throughout, and Dmitri Hvorostovsky makes for a distinctive Germont with his sumptuous baritone.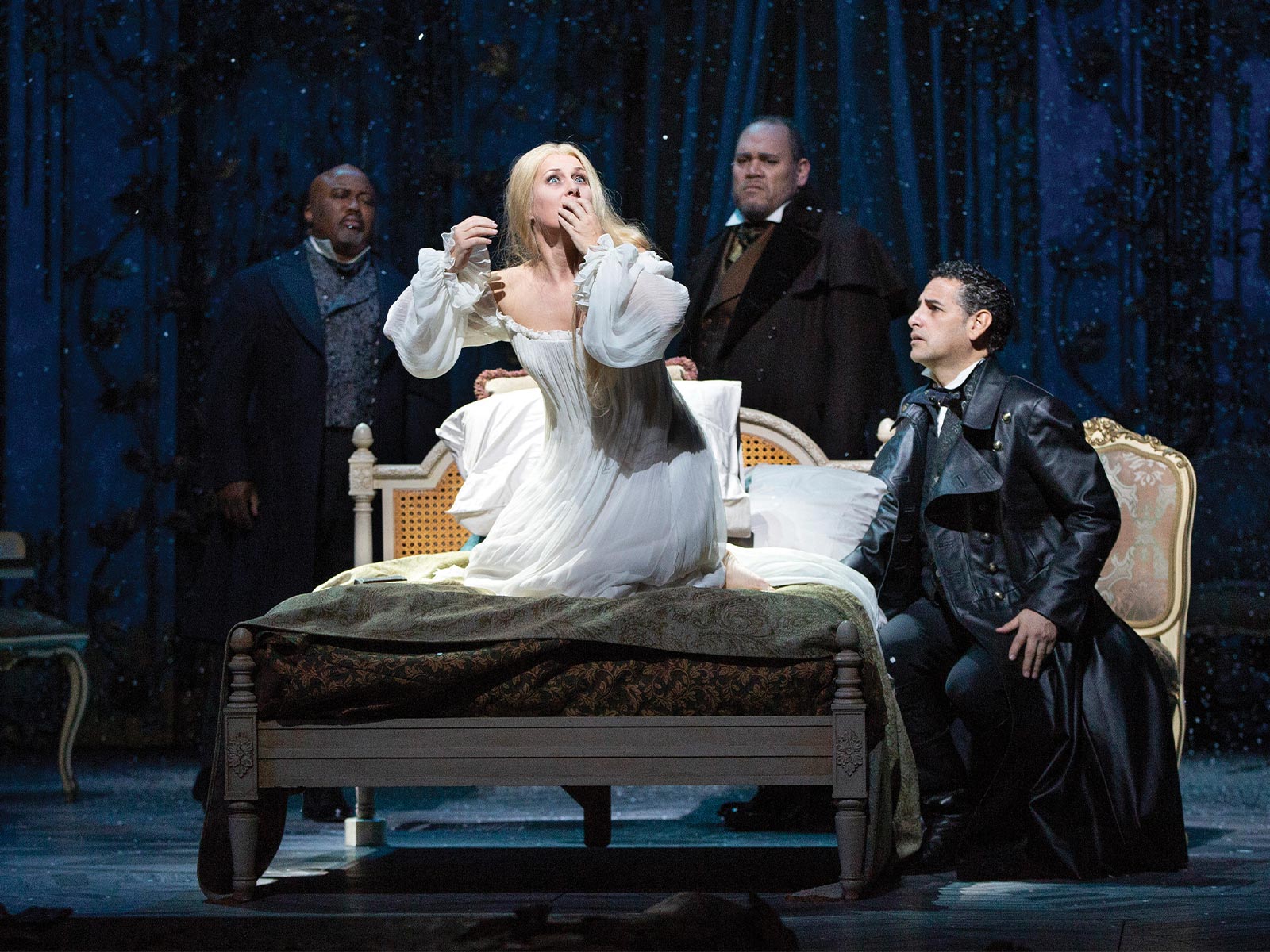 Live in HD: December 15, 2018
Diana Damrau, Juan Diego Flórez, Quinn Kelsey; Yannick Nézet-Séguin
Everything came together for Yannick Nézet-Séguin's debut as Music Director and the premiere of Michael Mayer's vivid new production. As Violetta, Diana Damrau dazzles with both her acrobatic, expressive voice and her unsurpassed acting, living the courtesan's tragic descent before our very eyes. Juan Diego Flórez, singing his first Verdi role at the Met, brings his trademark brightness to Alfredo, and Quinn Kelsey delivers both withering strength and melting empathy as Germont.
Visit Met Opera on Demand to explore the catalog and start a seven-day free trial.
Jay Goodwin is the Met's Editorial Director.