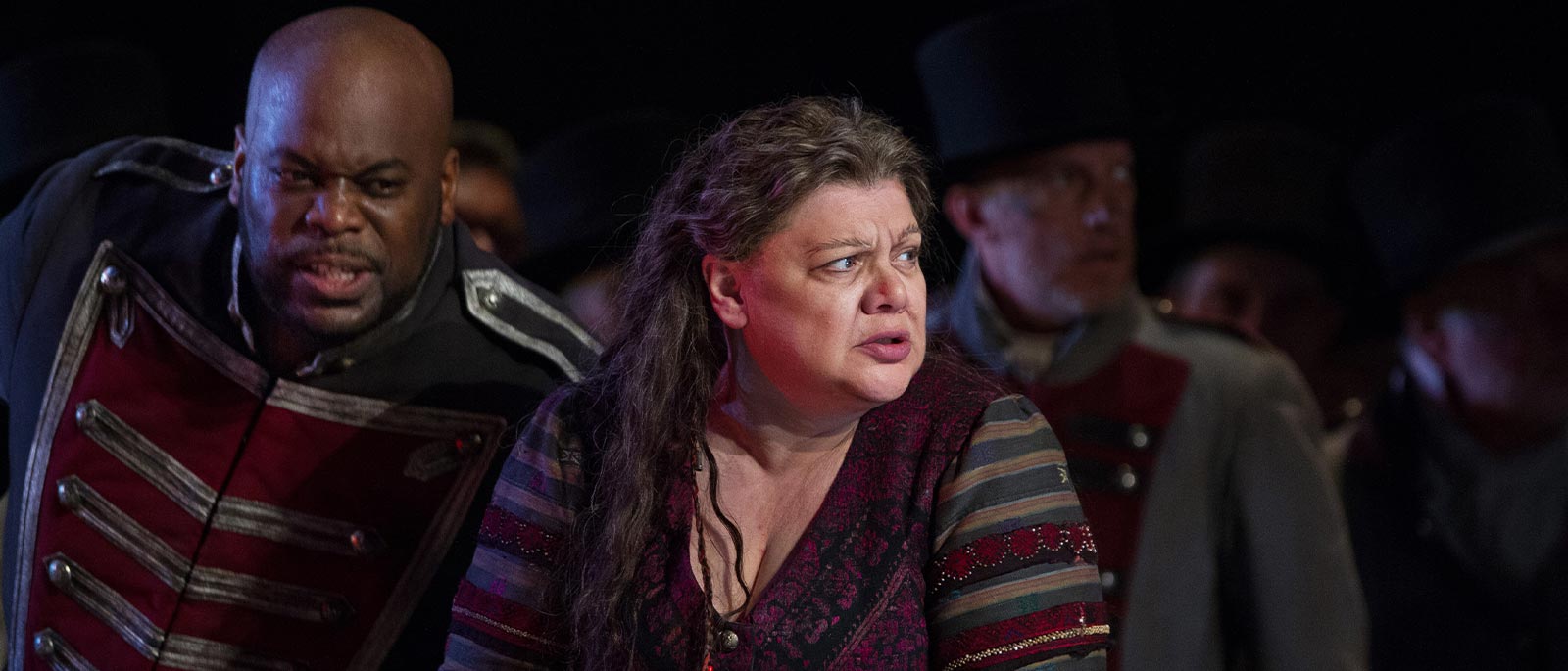 Power Player
One of opera's greatest voices, Dolora Zajick has delivered knockout Met performances of many of the repertory's most dramatic mezzo-soprano roles over the past three decades. She recently reflected on her truly remarkable Met career and looked ahead to exciting projects still to come. By Christopher Browner
From the very beginning, mezzo-soprano Dolora Zajick was poised to have a historic Met career, making her debut in 1988 as the vindictive Gypsy Azucena in Verdi's Il Trovatore (pictured below and in a 2015 performance above), as part of a remarkable cast that also included Luciano Pavarotti, Eva Marton and Sherrill Milnes. "It was horse-race opera," Zajick says. "In performances like that, everybody's competing to be the best. It increases the stakes, and everyone starts performing better." But the high-profile circumstances of her debut didn't faze Zajick. "I was singing with big guns, but I had also put in a lot of work to get there," she says. "Plus, it's one thing to make a debut—it's another thing to get asked back." And asked back she was, going on to sing 260 performances over the next 30 years.
Zajick was immediately recognized as one of the most thrilling singers of her generation. Of her debut performance, The New York Times proclaimed that "she commanded the range of the role easily, from the strong chest notes at the bottom to the high C," and also praised the agility of her voice in the role's more technical passages. "These were standard accomplishments in the 19th century," the review went on, "but more recent dramatic singers have not been up to them." Zajick has always seemed an artist out of the Golden Age, combining a rich, resonant timbre with an incisive, dramatically informed approach to singing. "I believe in an old-fashioned vocal technique with modern sensibilities," she says. "I don't want to be a carbon copy of any old-fashioned singer, but I really admire that vocal approach. Some old-school singers were very sloppy musicians—not understanding the music in an architectural sense or when the word takes precedence over the rhythm—so I learn from their technique while trying to sing with a cleaner style."
This classic vocal technique helped Zajick become one of the foremost interpreters of the works of Verdi, with two-thirds of her Met performances coming in his operas. In addition to Azucena, Zajick made a name for herself as Amneris in Aida (pictured below), appearing as the Egyptian princess 80 times with the company (a feat surpassed only by Louise Homer's 97 performances). She also sang Eboli in Don Carlo (pictured in bottom photo) and the otherworldly Ulrica in Un Ballo in Maschera. "For certain kinds of Verdi roles, especially those of baritones and mezzos, you have to have a particular voice to cut through that orchestra," she explains. "I had a naturally large instrument, so I could have easily gone into Wagner, but I identified with Verdi better. And I love bel canto, and that really pushes you more toward an Italianate approach."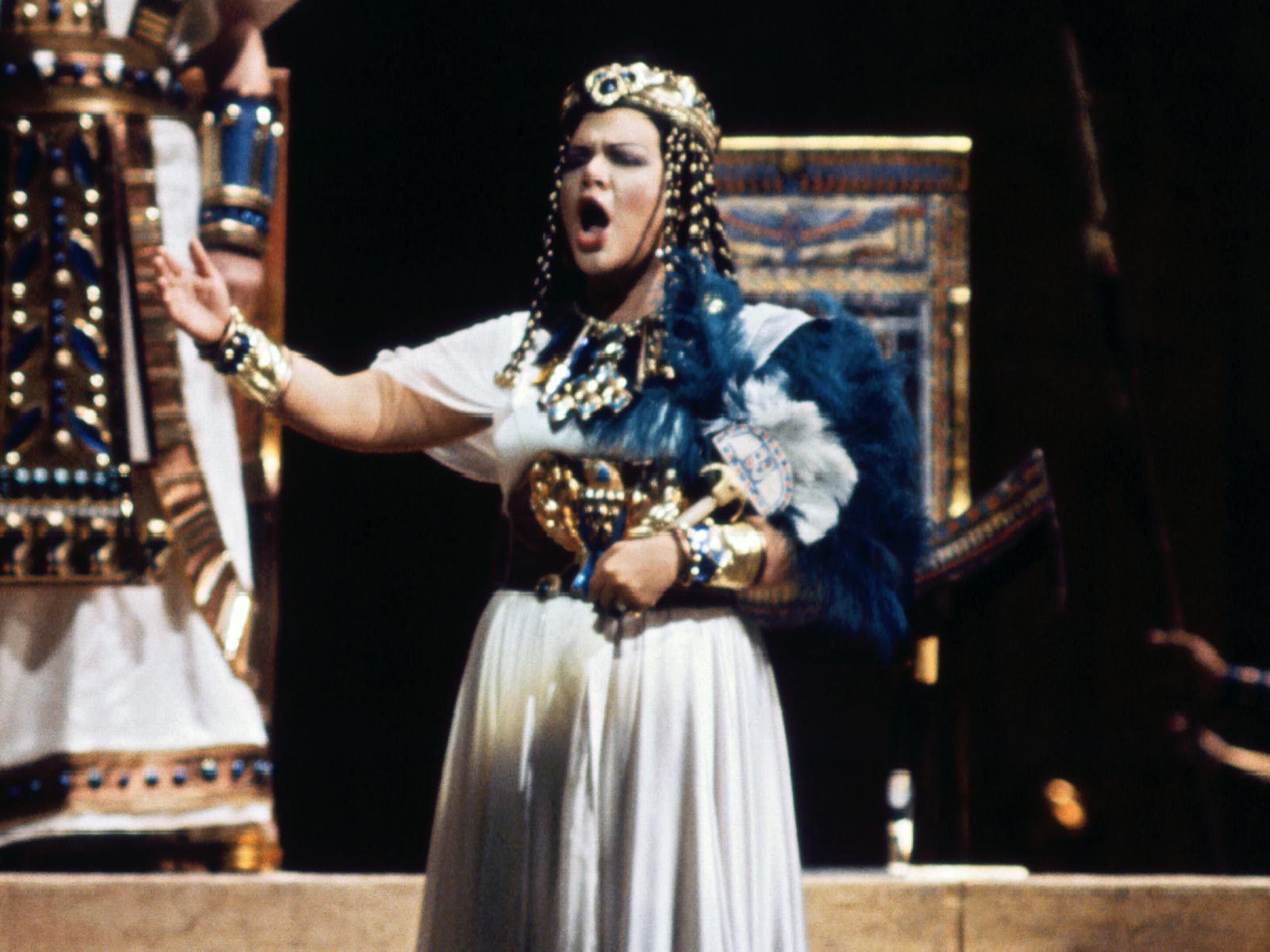 It was a 1989 performance of Aida that produced one of Zajick's most lasting Met memories. During the climactic Judgment Scene, part of the scenery caught fire. "I didn't see it, but I heard the entire audience gasp. I thought that I must have done something wrong, so I just concentrated harder," she remembers. There were cameras in the house preparing for the following performance, which was a live telecast, so the whole episode was recorded. "When they told me they caught the fire on videotape, I said, 'Wait, there was a fire?!'" she recalls. "There was even a stagehand putting the fire out in time with the music, but I didn't notice anything. I was too focused."
Throughout her career, Zajick has always enjoyed the opportunity to return to the Met. "I've sung here so much, so the Met has always felt like an artistic home," she says. "I've seen the company change and adapt through time, but there have always been people that were there from the very beginning—be that the dressers, the makeup artists, the artist liaisons, or the coaches. I've made some lifelong friends."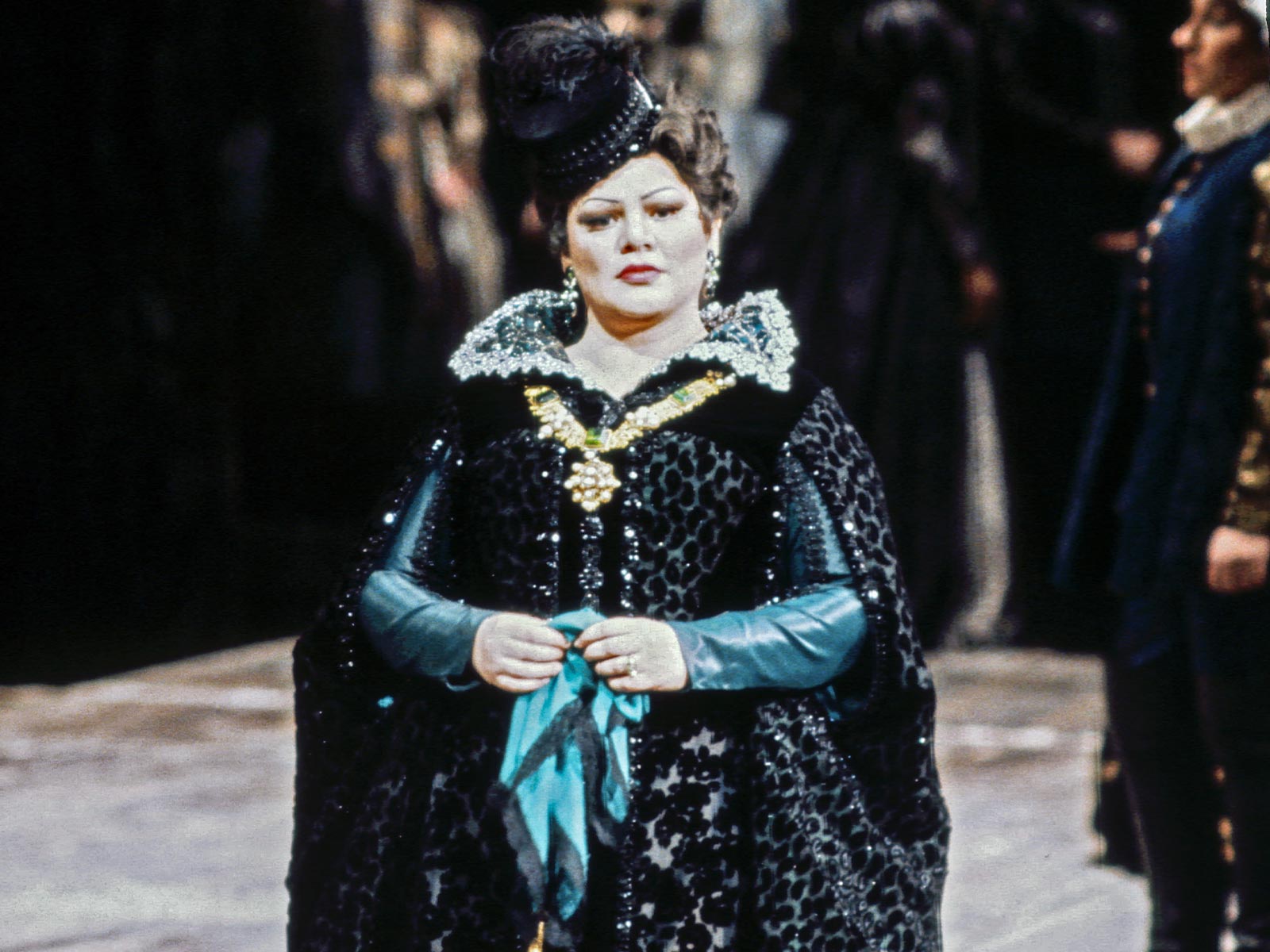 Fans of the great mezzo-soprano can look forward to exciting new projects on the horizon. "I'm starting to get interested in composing, and I need to make more time for that," she explains. Zajick is also interested in science and how it intersects with her art. "I'm writing a book on how music came to humans, from an evolutionary perspective," she says. "I'm fascinated with how music contributed to our brain development, and how it grew organically out of human biology."
Zajick will also spend her time running the Institute for Young Dramatic Voices, the young artist program she founded at the University of Nevada in 2006, which works to identify and nurture emerging powerhouse singers. "Our goal is not for them to learn a ton of music. Our goal is to take something small and manageable and learn it at an international level," she explains. "We offer them classes in diction, acting, body movement, and of course, private coachings and voice lessons. I even give individual voice lessons and lead some classroom vocal instruction." Already the program has proven quite successful. "We have graduates in just about every major training program in the world, including the Met's Lindemann Young Artist Development Program," she's proud to say. "Many are making major debuts in opera houses all over the world." So long after Zajick decides to retire from the stage, her legacy for delivering exhilarating performances will live on in the next generation of great dramatic voices.
Christopher Browner is the Met's Associate Editor.