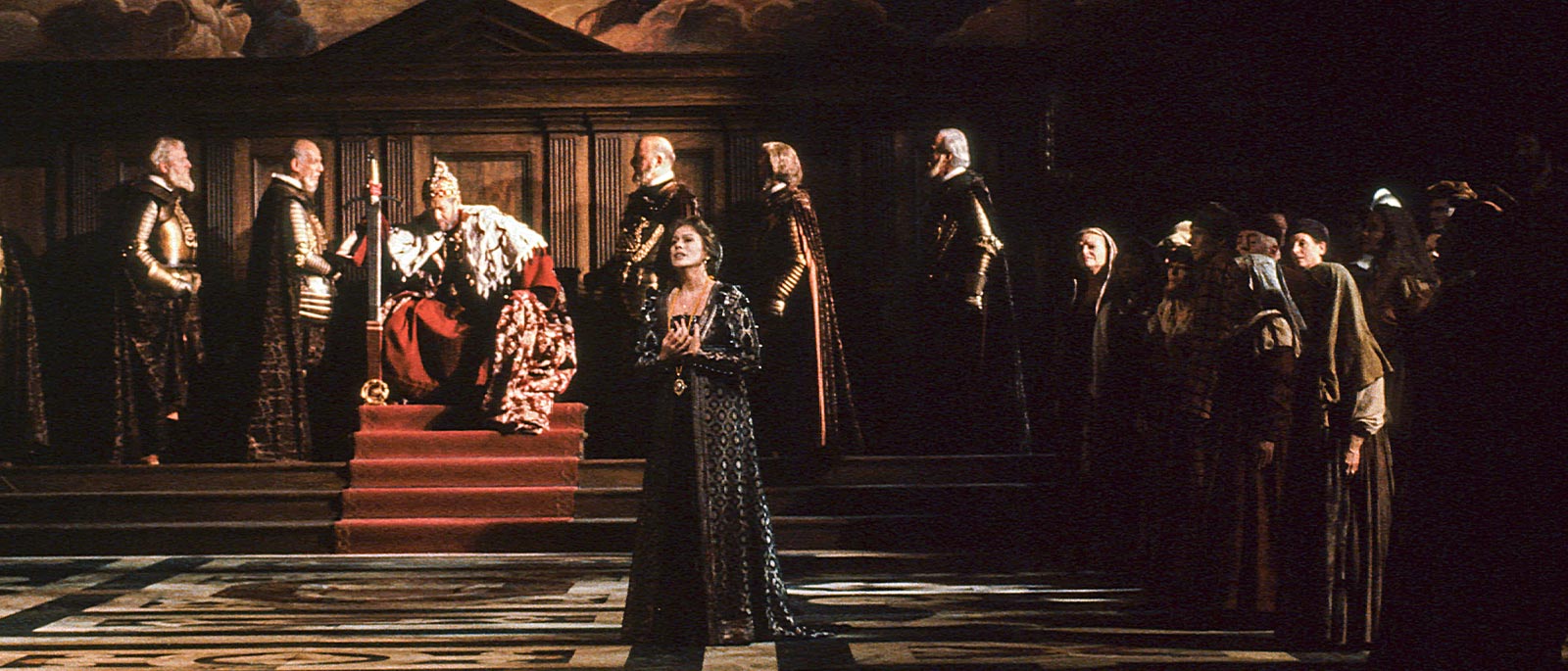 Nothing Like a Dame
A Met staffer looks back on his discovery of opera through the bewitching voice of soprano Kiri Te Kanawa, who stars in this week's streams of Strauss's Der Rosenkavalier and Arabella.
In 1984, I saw a documentary on television about Dame Kiri Te Kanawa and fell in love with opera. Well, perhaps it's not so simple as that, but it was my first exposure to the New Zealand–born soprano's gorgeous voice, and it opened up a new world for me. (Three years earlier, she had sung at the wedding of Charles and Diana for an estimated global TV audience of 600 million, but I was unfortunately not among them.)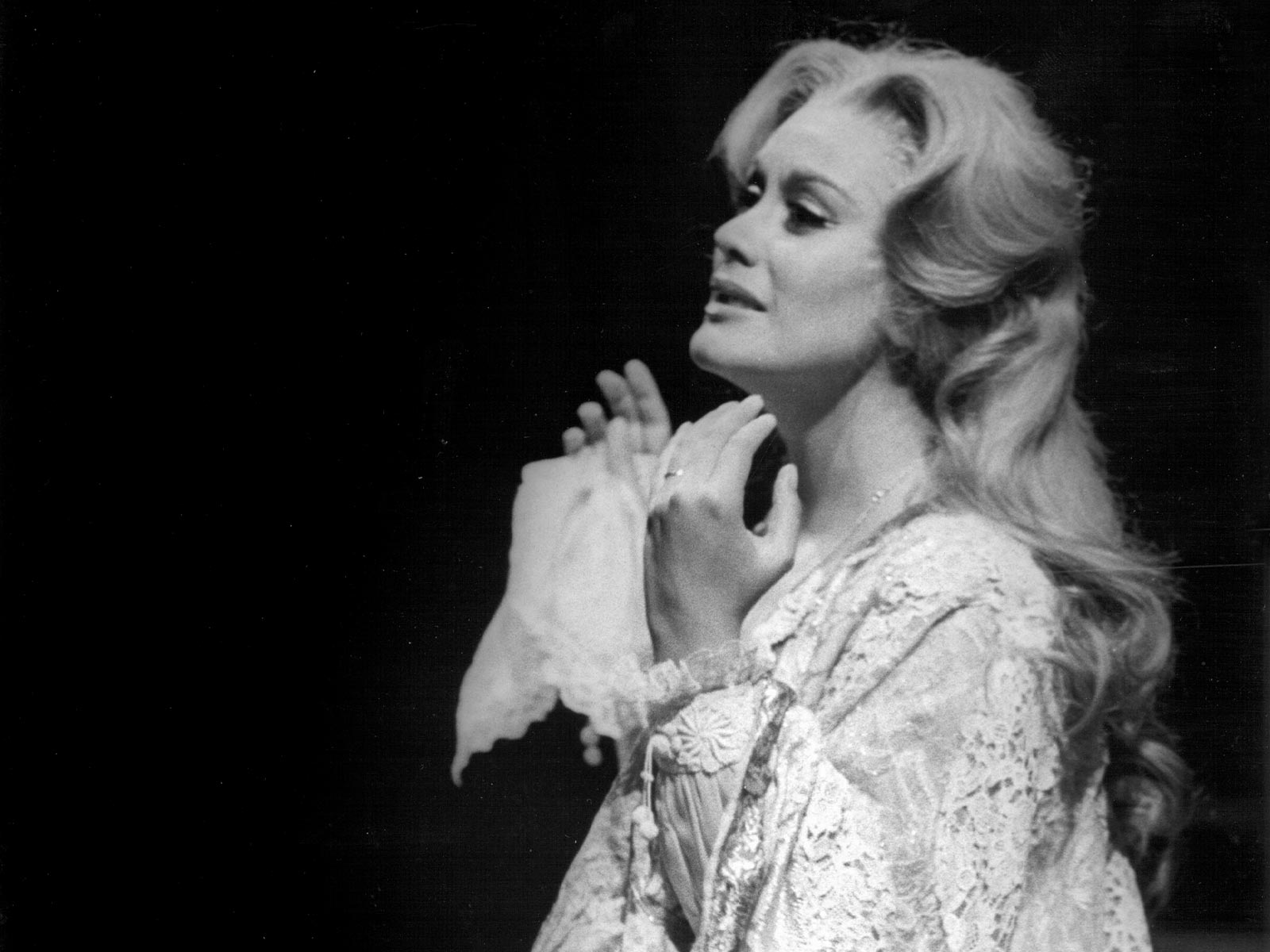 As Desdemona in Otello, 1974
For those who love opera, it can seem at its best like the perfect art form, combining singing, poetic language, music, dance, drama, costumes, and scenic art at their most exalted. But for a novice, that complexity can be forbidding and strange—a style of singing far removed from plain speech and popular style, typically done in a foreign language, with convoluted plots based on source material from hundreds of years ago, etc.
So what was it about Kiri (we aren't on a first-name basis, but the intensity of my reaction immediately made me feel like I knew her) that broke through those barriers and sparked the interest of a suburban Long Island teenager? First of all, of course, it was her voice, which seemed at the time to be the most beautiful and pure I had ever heard—bright and cool at the top but warm and velvety in the middle. Then there was her name—Kiri Te Kanawa—which seemed to me as beautiful as the sounds she made. I would soon discover that she is of Maori descent, and that the opera community—populated as it is by artists from around the globe—seems uniquely designed to bring cultures together.
As the Marschallin in Der Rosenkavalier, 1982
For me, Kiri's voice was a stepping stone to wider operatic horizons. Seeing my interest and curiosity, my parents bought me her recording of Verdi and Puccini arias, which had just come out, and that revealed a series of other avenues for exploration. All of the arias were in Italian, and the cassette tape came with texts and translations, so I tried to follow along as she sang, learning along the way a bit of the language and its pronunciation. And then I realized that these arias were only excerpts from longer works, so trips to the library to borrow complete recordings of Puccini's La Bohème and Madama Butterfly soon followed. Not long after, I got my first taste of live opera, journeying into the city to attend performances at the Met. A whole new world opened up—of new voice types, new singers, new stagings ... all because Dame Kiri offered me a way in.
As Rosalinde in Die Fledermaus, 1986
I was lucky enough to see her onstage at the Met as Rosalinde in Johann Strauss II's Die Fledermaus (later telecast), Amelia in Verdi's Simon Boccanegra (streamed earlier and pictured at top of page), the Countess in the company premiere of Richard Strauss's Capriccio, and a cameo appearance as the Duchess of Krakenthorp in Donizetti's La Fille du Régiment for her last performance with the company, in 2012.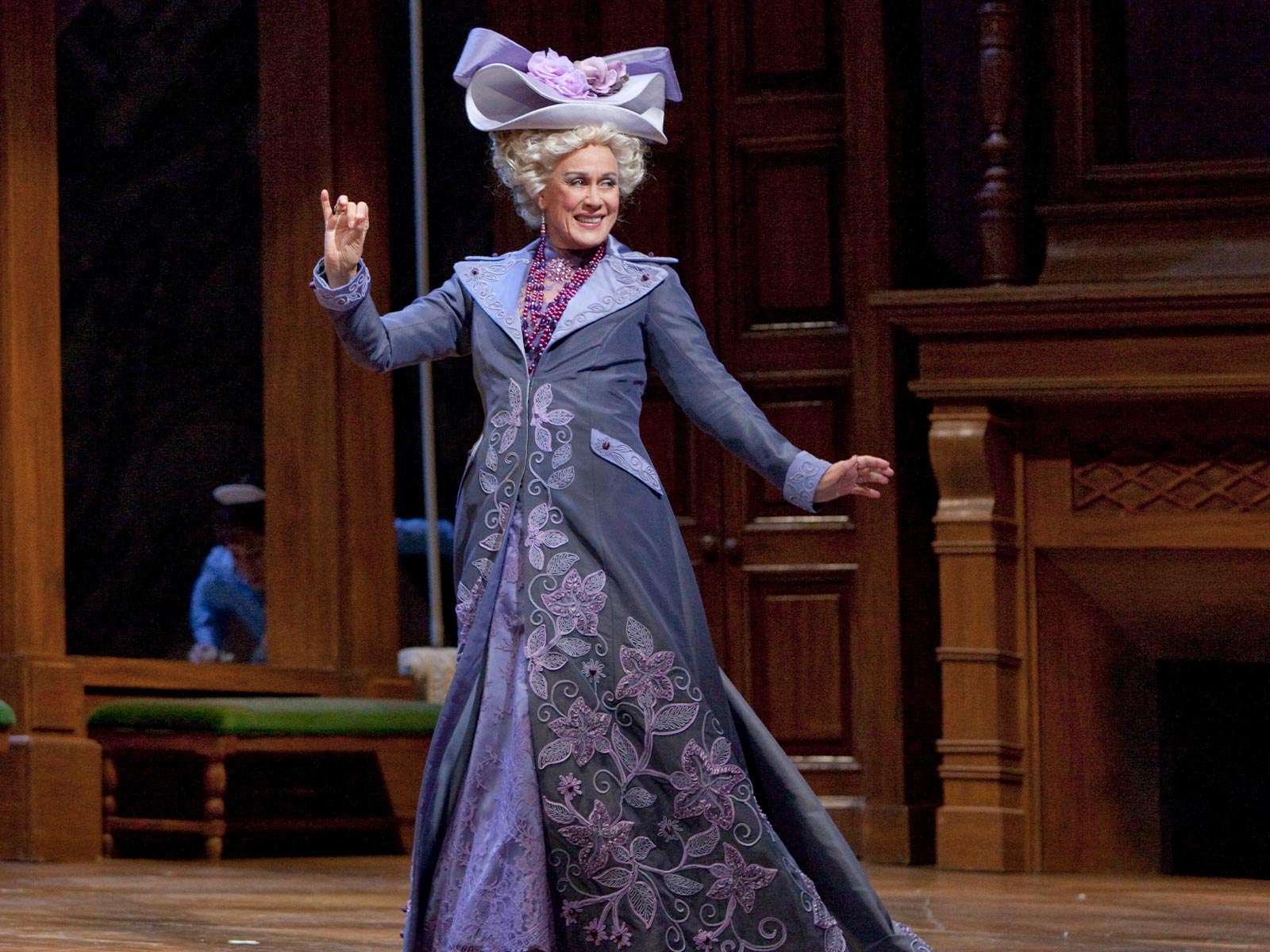 As the Duchess of Krakenthorp in La Fille du Régiment, 2012
Her Met career started with a bang in 1974 when she replaced the indisposed Teresa Stratas at the last minute as Desdemona in Verdi's Otello in a Saturday matinee radio broadcast. (That broadcast, available through Met Opera on Demand, shows why she created a sensation.) Her other company highlights include opening the Met's season in 1982 as the Marschallin in R. Strauss's Der Rosenkavalier (streamed this week) and in 1987 in Otello; the title role in a new production of R. Strauss's Arabella (also streamed this week); and three of her celebrated Mozart roles: Countess in Mozart's Le Nozze di Figaro, Fiordiligi in Così fan tutte, and Donna Elvira in Don Giovanni.
Jonathan Tichler is the Met's Photo Editor.