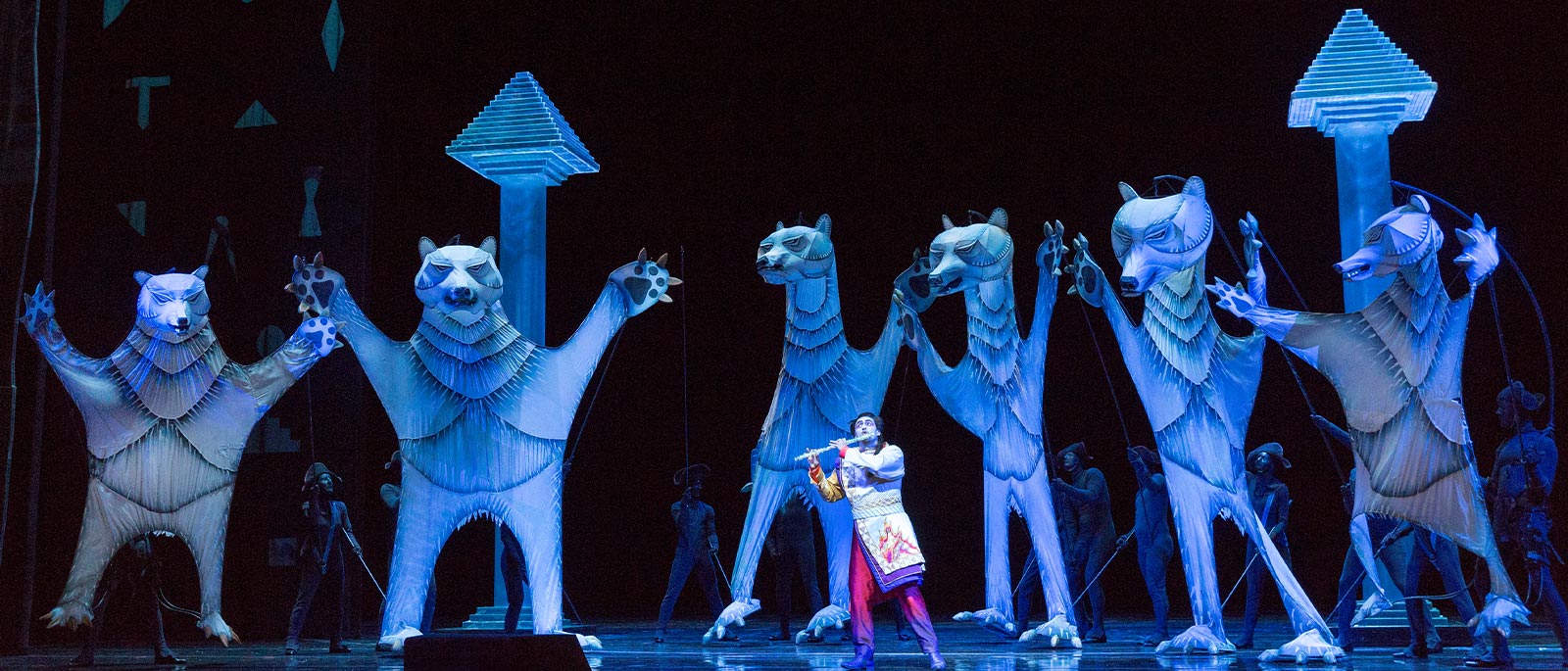 Mystery! Music! Magic!
Tony Award–winning director Julie Taymor discusses her spectacular production of Mozart's The Magic Flute, which has had more than 100 performances at the Met since 2004.
What did you first focus on when designing this production?
What I think is great, first and foremost, is the music. The beauty and joy of Mozart's music is really exciting and fun. And it's a story of young people and their journey through danger and fantasy and wildness. It's a coming-of-age story about young people.

What are the challenges of this opera?
There's nothing difficult in The Magic Flute. Through the centuries it has been the most popular opera ever performed—ever. It's for all people, because it's a lyrical, magical love story set against this incredible backdrop of enchantment and mystery and darkness against the bright.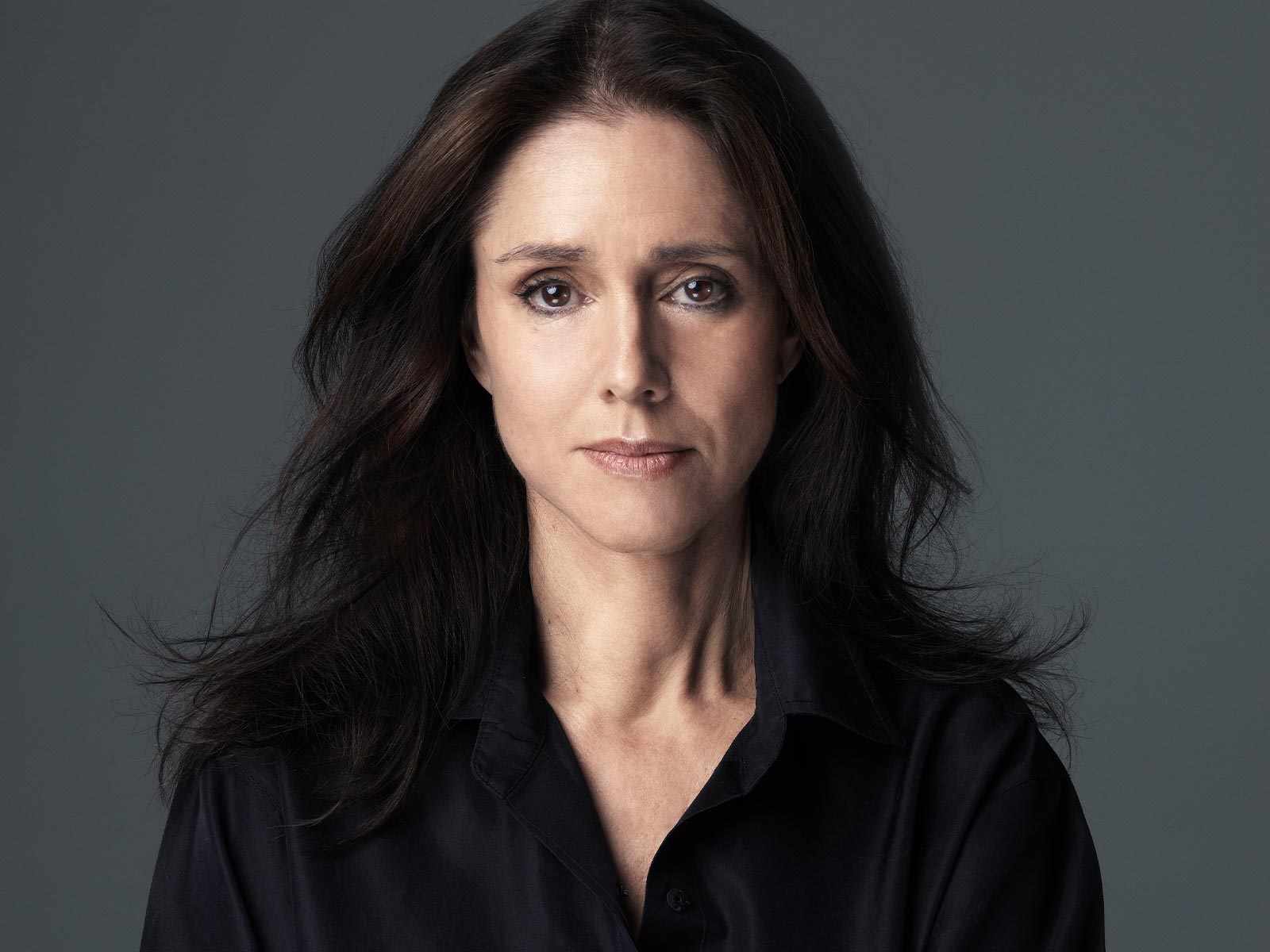 There are a lot of puppets in the production—the dragon, the birds, the dancing bears.
The wings of the Queen of the Night and the birds and the bears and dragon all feature light moving through fabric. It's almost like Japanese kites. As opposed to the heavier kind of puppetry that's more like stuffed animals. This is much more light and airy. And that comes from the notion of air coming through the flute.
Is it difficult to manipulate the oversize puppets?
It takes practice. We have 20 dancers who manipulate all this, and they really have to practice to make it move elegantly with the music. We never want to upstage the music. It's always got to be the music first.

What's your favorite character or puppet in the show?
I like the design of Sarastro and the Queen of the Night very much. And I think that the giant bird that flies in with the three boys is a wonderful puppet. But I would say that the bears are my favorite.