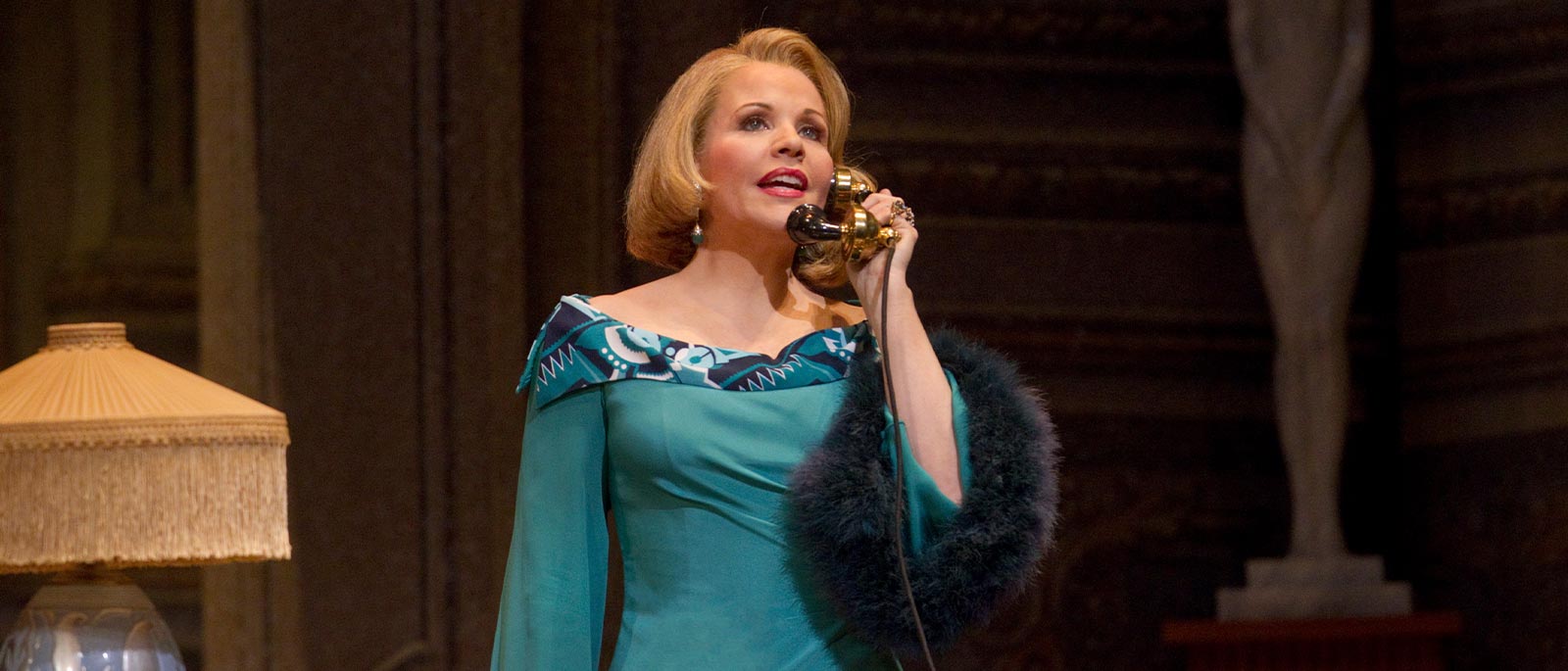 Music and Lyrics
Renée Fleming has long been a celebrated interpreter of the works of Richard Strauss. As she prepared to star as Countess Madeleine in a revival of the composer's final opera, Capriccio, with the company in 2011, the soprano discussed the role with the Met's William Berger.
You're so well known for your Strauss heroines—the Marschallin, Arabella, Countess Madeleine. What do you love about Capriccio in particular?
I love Strauss, period! The final scene of Capriccio is one of his many sumptuous gifts to the soprano voice. It's incredibly beautiful vocal writing, and it fits me very well. But there are other wonderful, passionate moments as well. Capriccio really makes me wish I had known Strauss, because I suspect he had a rich inner life. There's a lot of subtlety in this piece.

How would you describe Madeleine, the character you play in Capriccio?
She's a confident woman who is very much in control of her surroundings and her life. On the spectrum of Strauss's soprano roles, I think Madeleine is between Arabella and the Marschallin. At the heart of the story is that she loves being in love—and that people are in love with her. She's enjoying all of this, I think, more than she wants to actually choose a partner. She enjoys the artistic process and being connected to creators—cultivating an environment where people can be inspired by each other. That's the kind of thing she really likes best. And if you have a love story to go along with it—well, what's better?

The premise of Capriccio is very unusual—it's an opera about making art in which you find yourself torn between two men, a musician and a poet.
It's a piece in which people are passionately discussing the merits of performances and theater and everything to do with putting on an artistic work. It isn't until the final scene that we get to hear Madeleine's expression of what she's actually thinking and feeling. It's hard to do when you're a beginner singer. I play her much more easily now that I'm more experienced.

Last month, you returned to the title role of Armida, which is about as different from Capriccio as it gets ...
These two roles represent the extremes of what I can do on the operatic stage. Capriccio is about expressing text and details; Armida is vocal display. It's completely virtuosic, it's athletic. Bel canto is about showing the entire range of colors. The text is secondary. It will be interesting to see how it feels to sing these two roles back to back!
William Berger is a Met Radio Writer and Producer.