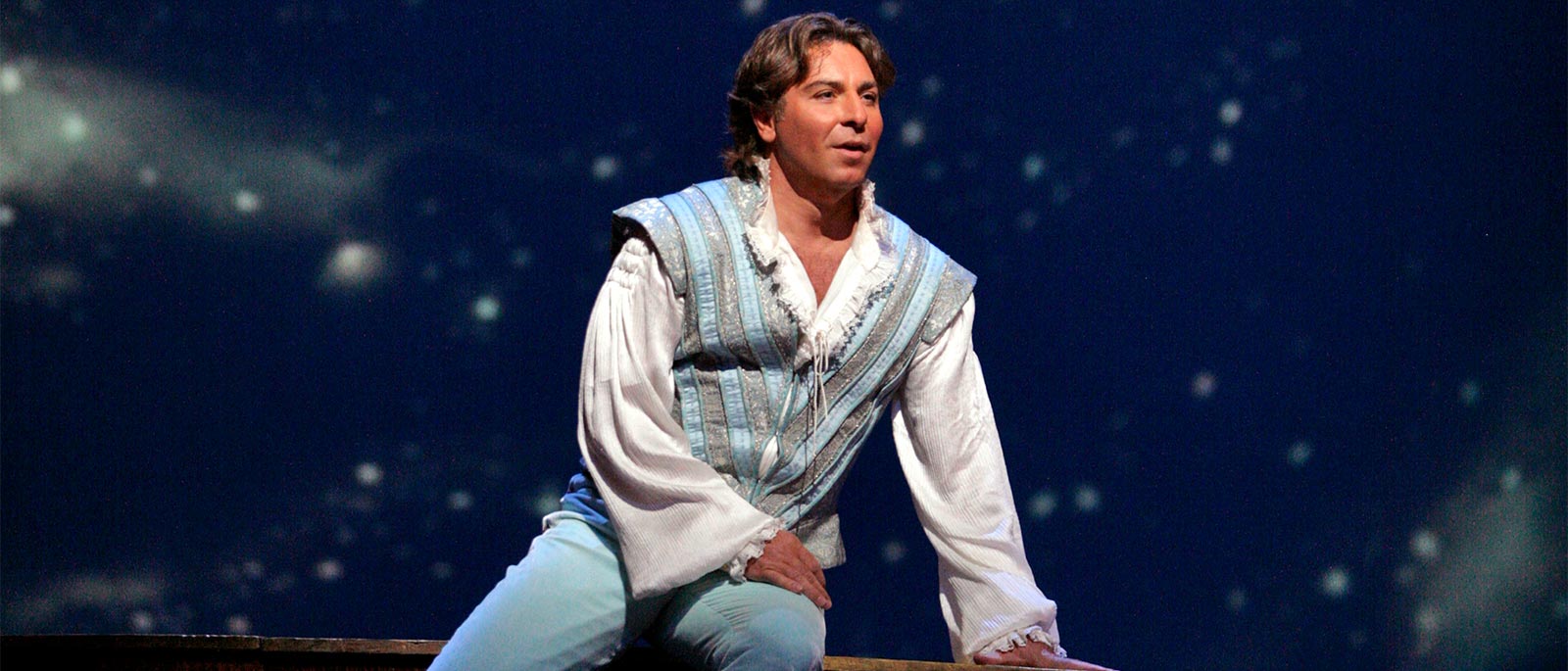 Matinee Idol
Before starring as Roméo in the Met's 2007 Live in HD transmission of Roméo et Juliette, tenor Roberto Alagna discussed bringing Gounod's Shakespearean hero to the big screen.
You weren't originally scheduled to take on Roméo.
Eight or nine months ago, Peter Gelb called me and said, "We had this great success with this new Butterfly, and Anthony Minghella would like to work with you. Would you like to do Pinkerton?" I thought, "Oh, my God, I have never sung this role, and I have no time to learn." But I knew Minghella and his movies—he's a great director. So Peter sent me a DVD, and I told him, "Okay, it's a beautiful production. I will do it." Then, several months later, he called again and said, "Our tenor has had to cancel Roméo, and it's very important because it's the second performance of the season. Would you like to sing, since you'll be here anyway?" I said, "Peter! When will I learn Butterfly?!"

On top of that, when you sing Roméo on December 15, you will perform for 3,800 people at the Met and tens of thousands more around the world watching the HD transmission.
I think it's very important to do this. It's a way to show opera is alive, that it's still music of today. [The transmissions] give us the opportunity to bring it to many people—to young people, people who never go to the opera. So they can become interested in it because something catches their attention. You know, I came to opera because I saw Mario Lanza on television. Thank God I had this opportunity, because it put the flame inside me!
Hopefully, your performance will have the same effect.
Yes! Maybe in those thousands of people there will be one young guy watching who realizes he wants to be in opera. So it's not just about new audiences, it's also about new singers!

Does it make a difference to you when you're singing to know there's a camera?
When you have a camera you must think only for the camera. You have to forget the audience to be credible. You can't turn your face to them or look at the conductor as much as usual, because when you do, people go away from your character. You have to open your mouth less, and all gestures must be smaller. I've produced four DVDs myself, with my brothers, and I have some experience with this. To me, it's very important for it to be like a real movie. Everything has to be in your eyes. And you can't step out of the character even for one frame. Normally, when you're on stage, there are moments when you can relax or even make a joke, but not with a camera. It's about the character, all the time.

But at the same time, you're also singing for the audience in the theater.
Yes, and you know what? Whenever you sing for the camera, it's also good for the audience. Sometimes, I like to think that they're filming me, even if there's no camera. And each time the show is better!