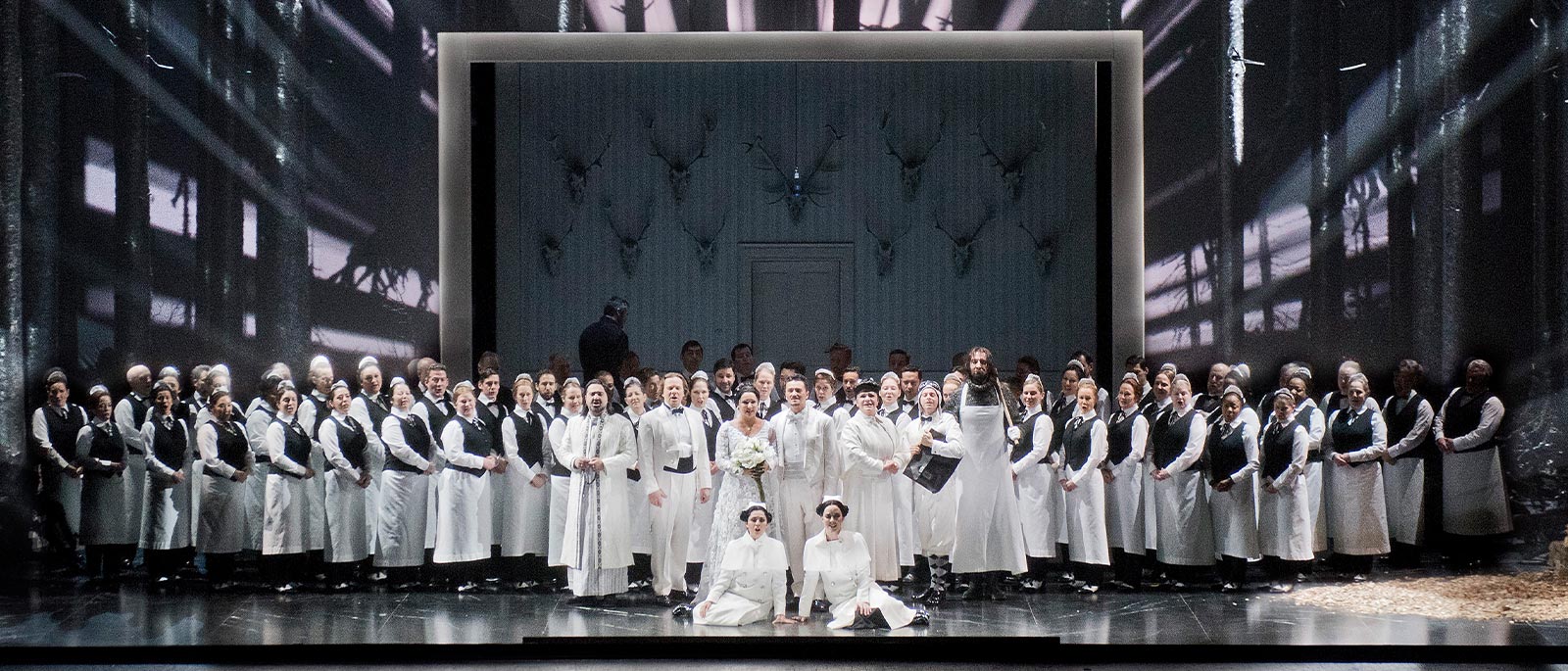 Light and Shadow
In his 2015 production of Tchaikovsky's Iolanta and Bartók's Bluebeard's Castle, starring Anna Netrebko and Nadja Michael, director Mariusz Treliński explored the darker side of a pair of fairy tales with complicated women at the center. By Philipp Brieler
At first blush, the romantic tale of a blind princess miraculously cured by an exotic doctor and a psychologically charged thrilled about a suspected serial killer may not seem like a natural for the operatic stage. But for Polish director Mariusz Treliński—the man behind the Met's 2015 double bill of Tchaikovsky's Iolanta and Bartók's Bluebeard's Castle—this novel pairing makes perfect sense.
"Both operas are fairy tales," Treliński explains, "fairy tales with a tint of fantasy. Such stories usually have a deeper level. Today we're used to thinking about fairy tales as journeys into the depths of the human psyche. It's a seemingly light, fictional form that contains significant truths. But what fascinated me most about these two stories was the situation of women in the shadow of a very strong, dominant male figure."
In Iolanta, never before seen at the Met, that figure is the title character's father, a king who has hidden his daughter away from the world. He keeps her ignorant of the fact that she's been blind since birth, his desire to keep her for himself masking as paternal love. Into the princess's garden prison comes a foreign knight who falls in love with Iolanta and unwittingly reveals her blindness to her—allowing the daughter to break free from her overprotective father. In Bluebeard's Castle, the opposite happens: Judith, the female protagonist, abandons her fiancé and family to enter into a relationship with a powerful man living in a massive, forbidding castle who, as the libretto suggests, likely killed his other wives.
Guided by director Treliński, these two fascinating women were inhabited by a pair of singing actresses known for their vocally and dramatically riveting portrayals. As Iolanta, Anna Netrebko took on her second Tchaikovsky heroine with the company, following her acclaimed Tatiana in Eugene Onegin in 2013. She was joined by tenor Piotr Beczała as Vaudémont, the man who liberates her. Nadja Michael, who made her Met debut as Lady Macbeth in 2012, starred as Judith, opposite Mikhail Petrenko as Bluebeard. Russian maestro Valery Gergiev conducted both operas.
When Treliński first decided to combine the two works (the double bill originally premiered at Warsaw's Polish National Opera, the Met's co-producing partner, in December 2013), he was struck by the complementary plots. What appears to be a classic happy ending in Tchaikovsky's opera—"she escapes with her prince," in the director's words—dovetails with the disturbing finale of Bartók's story. "Judith returns to her trauma," Treliński says. "She abandons her peaceful existence to come to a place that is suspicious, potentially deadly, extremely insecure. What kind of force pushes us to such an act? Why would you give up all that is dear to you, everything that is lend themselves beautiful, only to enter into a strange and suspicious relationship with such a dark figure?" The score and libretto don't provide an obvious answer. "I think," the director adds, "these two operas together tell the story of a compulsion to repeat, like a curse that comes back to us."
Bartók's version of the Bluebeard tale—first performed in Budapest in 1918—stands as one of its most powerful incarnations, both psychologically and dramatically. Entirely focused on its two protagonists and driven by highly expressive music that, for all its early-20th-century edginess, retains a fundamentally lyrical character, the opera packs an extraordinary emotional punch in just under an hour. The story, derived from folk tradition, is most familiar in the version Charles Perrault created in 1697 for his Stories or Tales from Past Times (better known by their subtitle, Tales of Mother Goose). Its central character is a wealthy noble- man whose previous wives have disappeared without a trace. His latest young bride, while exploring his castle and its riches, opens a for- bidden door and behind it finds the bloody bodies of the dead wives. The tale of Bluebeard has been told and retold in many forms and genres, including a version by the Brothers Grimm and Maurice Maeterlinck's symbolist drama Ariane et Barbebleu, which served as the basis for Paul Dukas's opera. There's even an operetta by Jacques Offenbach. But Bartók and his librettist, Béla Balázs, take a minimalist approach: the two characters have no backstory and there is very little outward action. The curtain rises on Judith and Bluebeard entering the castle, and the opening of its seven doors makes up the opera's main dramatic content. Along the way, we witness the fascinating evolution of the protagonists' relationship—shifting and changing to an ending that leaves many questions.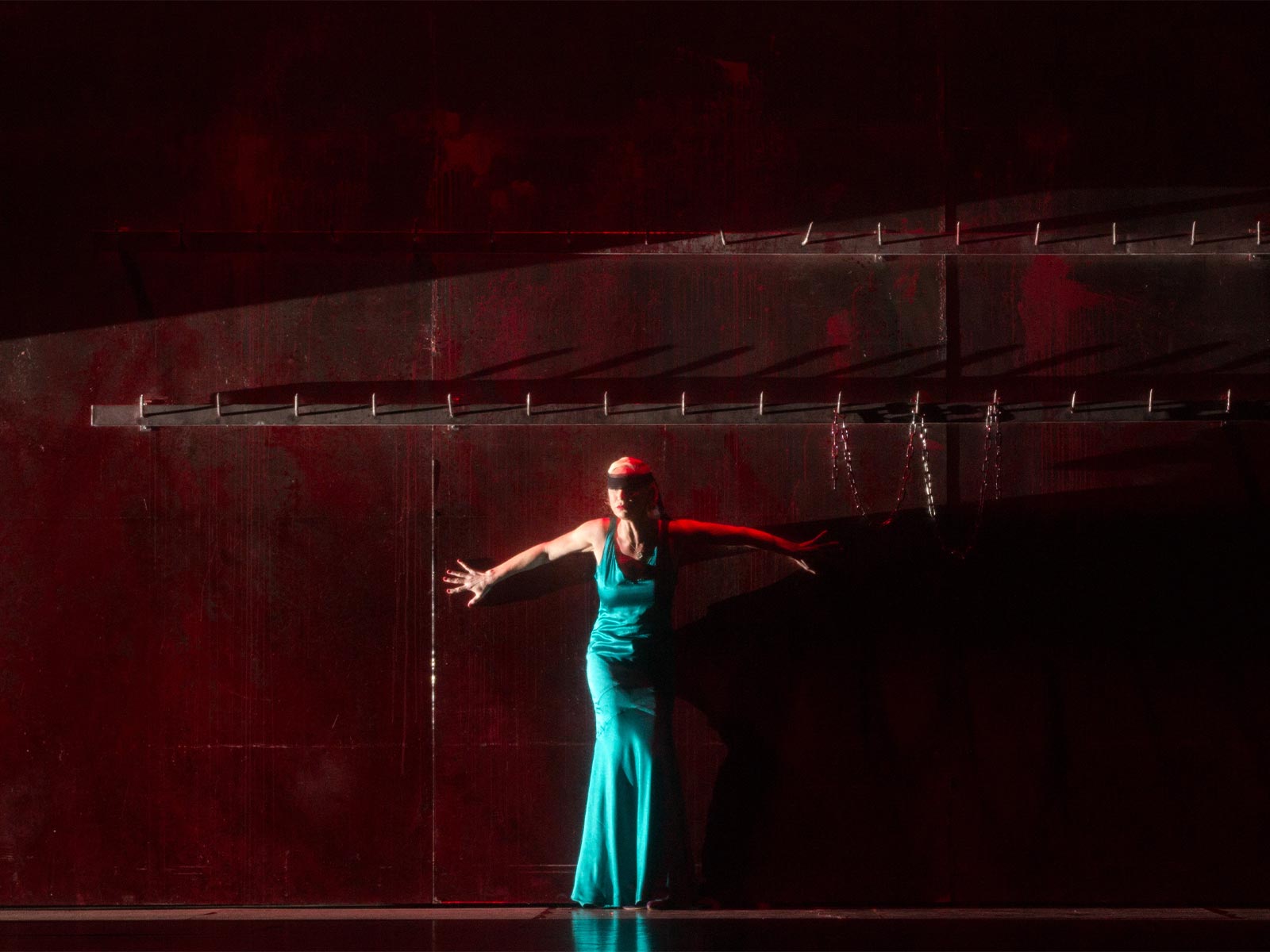 If, set against the darkly enigmatic world of Bluebeard's castle, Iolanta's garden seems a considerably brighter place, it is largely thanks to Tchaikovsky, who created music of extraordinary beauty and elegance for a story that, nevertheless, is full of painful over- tones. (The libretto, by the composer's brother, Modest Tchaikovsky, is based on the 1845 play King René's Daughter by the Danish poet Henrik Hertz.) Iolanta was Tchaikovsky's final opera, premiering at St. Petersburg's Mariinsky Theater in December 1892, less than a year before the composer's premature death—at a time when, according to some biographers, he lived in fear of public exposure of his homosexuality.
Tchaikovsky's ongoing struggle with his personal and emotional life, Treliński suggests, could be seen as a sort of parallel to his choice of subject. "His fairy tale is an extremely bitter one," he says. "It's a curious story about a hypersensitive character, an archetype of the blind who cannot see the world around him or her, but has insight into the internal world." On another internal world." On another level, Iolanta's shyness and longing for love make her a cousin of Onegin's Tatiana or Lisa in The Queen of Spades—a familiar type of young woman in many works of 19th-century Russian literature and theater.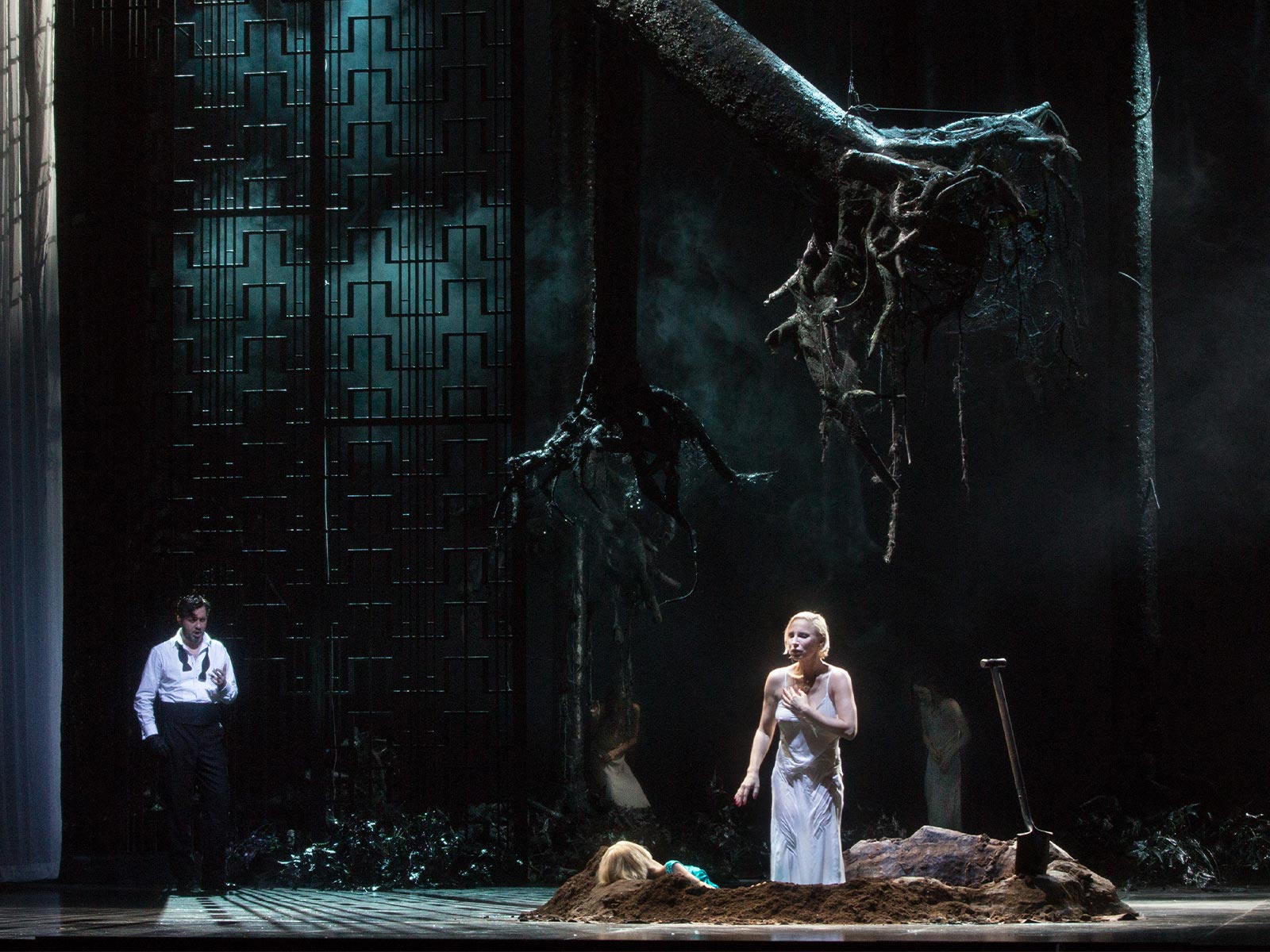 At the Met, the twin tales of Iolanta and Judith unfolded in a world inspired by the visually powerful films noirs of the "Both stories first half of the 20th century. "To me, both stories lend themselves to cinematic treatment," the director explains. "I've always been fascinated with films from the 1940s, and the films of Hitchcock, particularly Rebecca, guided me in creating the mood of this production." Innovative use of lighting, unusual camera angles, and an overall atmosphere of erotic and emotional tension are just some of the stylistic touchstones of that cinematic era. Elements and quotes appear in the sets and costumes created by Boris Kudlička and Marek Adamski, as well as in Marc Heinz and Bartek Macias's lighting and projection design. "Both operas are mostly in black and white," Treliński adds. "Not just as a reference to old films, but because we wanted both Judith and Iolanta to stand out from their backgrounds."
In the end, all the elements—romance and thriller, screen image and stagecraft, mythical past and 21st century—are united in a universal goal. "I think all great works of art are created from the desire to confront something," Treliński says. "They're attempts to discover the truth, to understand who we are, to answer the most basic questions. For me, that's what directing opera is all about—to explore the mysteries that surround us. The mysteries of love, of contact, of longing to be together with another human being and the inevitable impossibility that hinders our efforts."