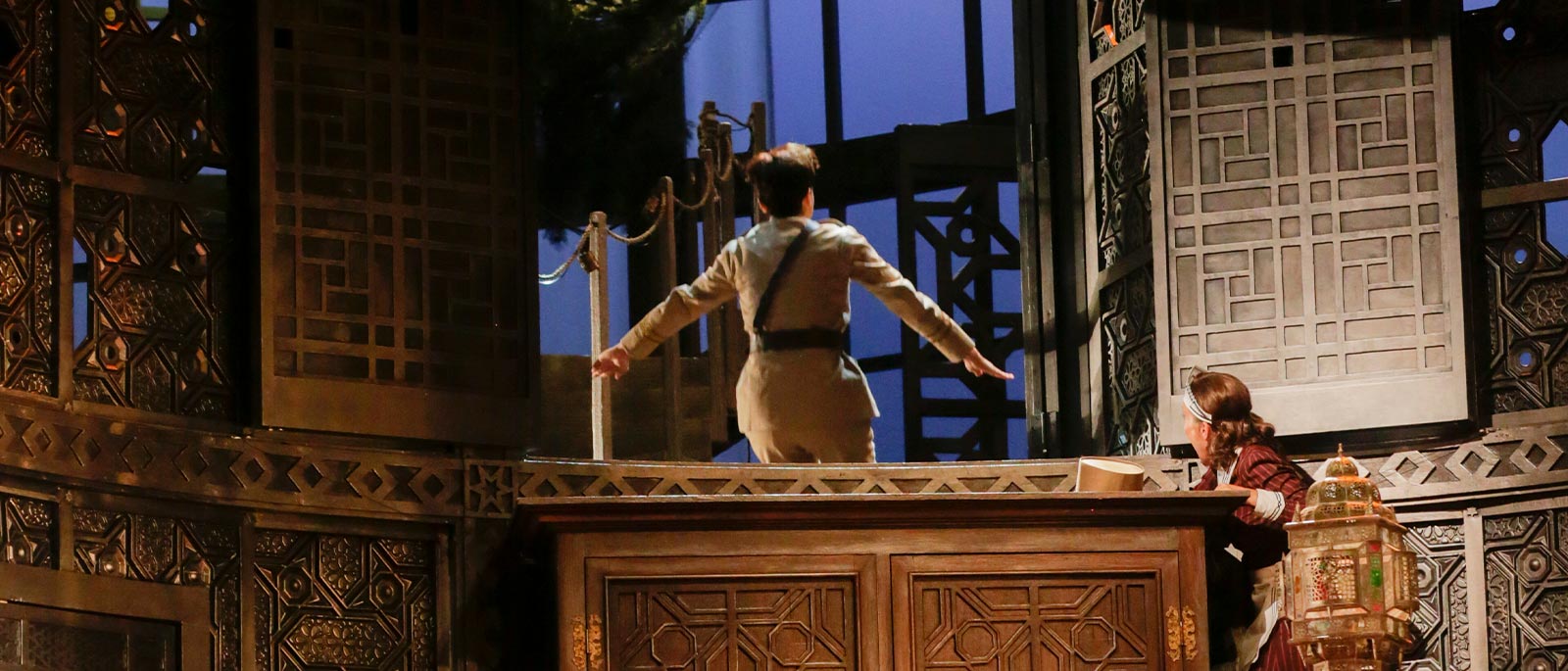 Leap of Faith
By Christopher Browner
In Richard Eyre's production of Mozart's Le Nozze di Figaro, the page Cherubino makes a hasty escape from the Countess's bedroom through a second-story window, jumping into the garden below. The leap is further complicated by a set that includes many intricate walls, passageways, and hidden entrances. "Because of the relationship of the window to the tree in the garden outside, there's no room to put a crash pad," explains Jonathon Loy, one of the Met's assistant stage directors.
Instead, the daring mezzo-soprano singing Cherubino (played in this week's stream by Isabel Leonard) must put her trust in a team standing ready to catch her. "She jumps with her legs out in front of her and falls into the arms of six of the production's dancers," Loy says. "And of course, there's also a small mat on the floor underneath them. It's a drop of at least 12 feet, maybe 15."
Before going to the stage, the team took every precaution to ensure that this bit of acrobatics is always executed safely. "We had two proper rehearsals in one of the ballet studios," says Sara Erde, the production's choreographer. "We started small with her just in the dancers' arms, and they tossed her up and down. It was like a big trust exercise." From there, the jump was rehearsed multiple times on stage, as well as before every performance.
"This was very well crafted by the production's original fight director, Thomas Schall," Erde continues. "At first, it can be very scary, but eventually the Cherubinos love doing it. It's a lot of fun."
Christopher Browner is the Met's Associate Editor.