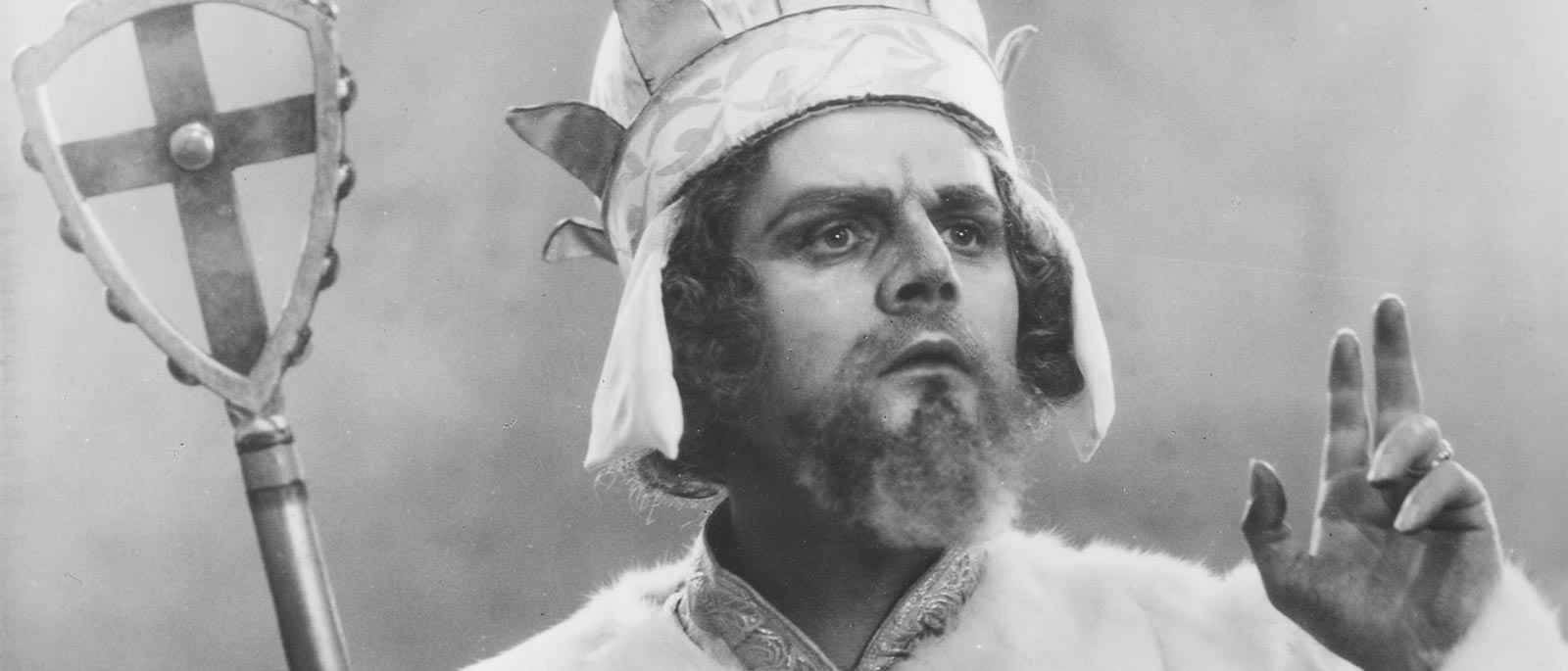 Lawrence Tibbett—The Met's First Boccanegra
By Peter Clark
When the Metropolitan Opera staged Verdi's Simon Boccanegra for the first time in 1932, the company could rely on one of its finest singers and actors to portray the all-important title role. Lawrence Tibbett (pictured at the top of the page as Boccanegra) not only had a rich, extraordinarily beautiful baritone voice but was widely acknowledged as a talented and powerful actor.
By 1932, Tibbett was also something of an American icon. Born and reared in California, the singer had no European training. His father, a sheriff, had been killed in a shootout with local bandits, a biographical detail that fitted the myth of the American Wild West. After military service in World War I, Tibbett sang and acted in local California productions before moving to New York for further vocal studies in 1921. By 1923, he was given a Met contract for supporting roles, making his company debut that year in the support part of Lavitsky in Mussorgsky's Boris Godunov—in a performance that featured the most famous singing actor of the time, bass Fyodor Chaliapin, in the title role.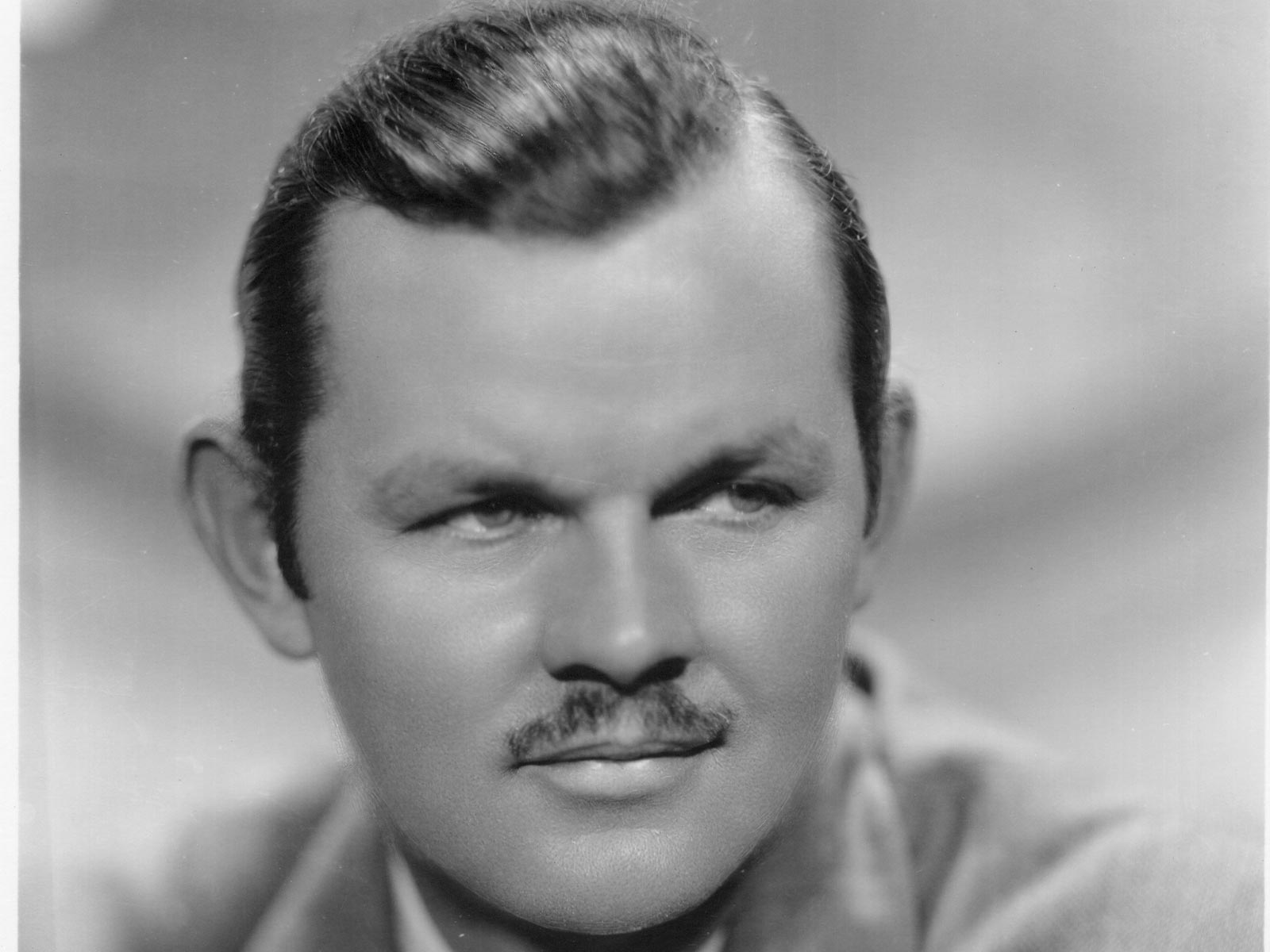 Two years later, the young American's big break came when the baritone scheduled to sing Ford in a new production of Verdi's Falstaff canceled and the Californian replaced him. Tibbett's portrayal of Ford that evening would become one of the most famous breakout performances in Met history. From a nearly complete unknown to an overnight sensation, Tibbett grabbed the headlines. As recounted in The New York Times:
"The revival of Verdi's Falstaff, last night in the Metropolitan Opera House, occasioned considerable excitement and was quite without precedent in the annals of the organization. … Mr. Tibbett gave a performance that was exemplary in its sincerity, its dramatic feeling, its justness of accent and its excellent vocal quality … [at the bows] it was evident that the audience wished Mr. Tibbett and none other for its attentions. … The commotion in the theater increased. Some began to stamp, whistle, and catcall. Cries of 'Tibbett' came from various parts of the house … Pandemonium grew … the curtains parted, the young singer stepped to the front of the stage, bowed low and repeatedly to the excited assembly … An American audience had decided that one of its own nationality should be properly recognized for his talent."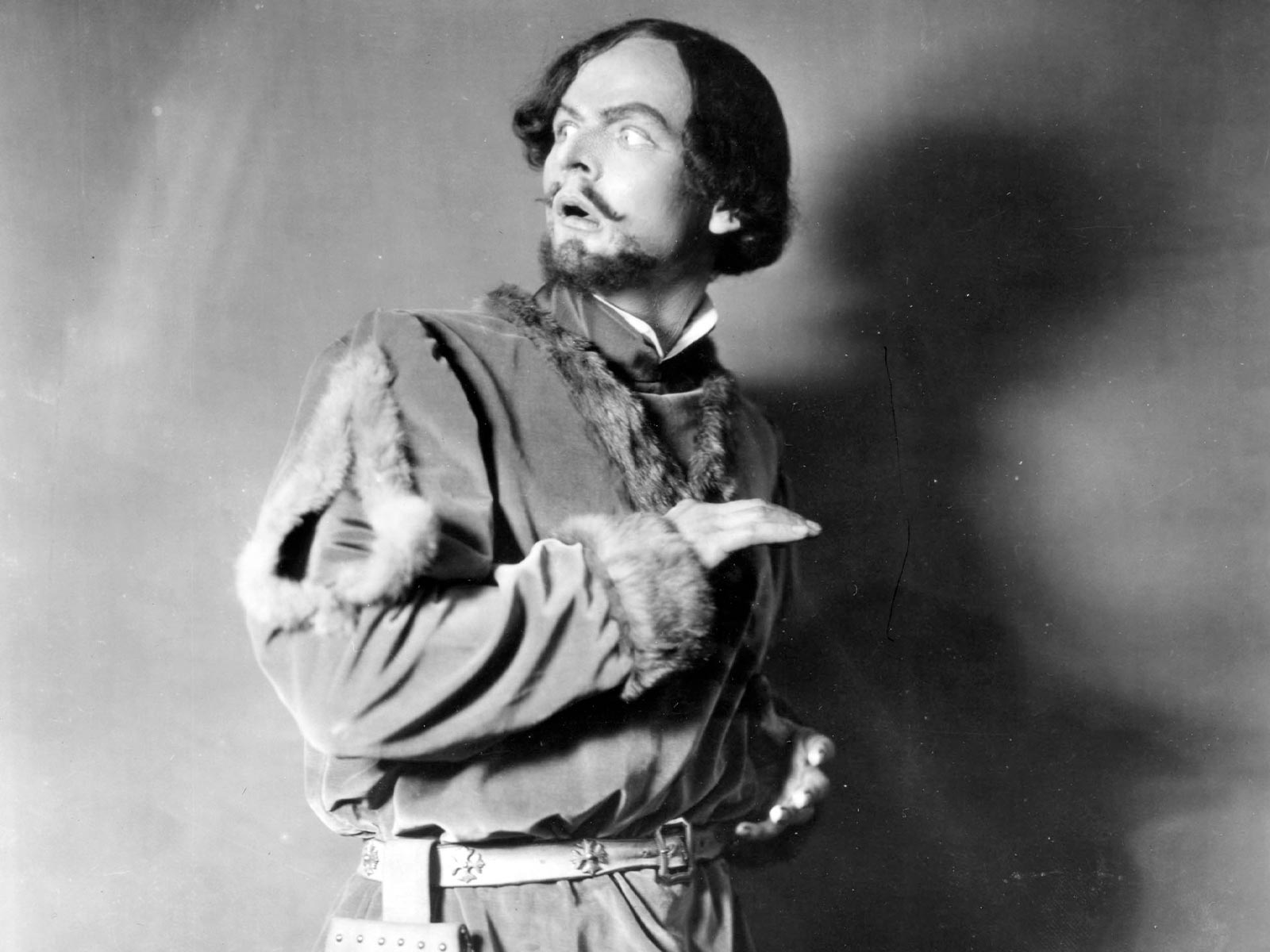 Tibbett as Ford in Verdi's Falstaff
From this "star is born" moment, Tibbett became one of the Met's leading baritones. The mellifluous timbre, power, and ringing upper notes of his voice suited him well to Verdi's baritone roles, which he gradually added to his repertory. But it was Tibbett's attributes as a singing actor that made him the Met's choice for the baritone lead in a long line of contemporary works that were regular features of the seasons under Giulio Gatti-Casazza (General Manager from 1908 to 1935). Tibbett was cast in the Met premieres of Riccitelli's I Compagnacci (1924), Ravel's L'Heure Espagnole (1925), Giordano's La Cena delle Beffe (1926), and Krenek's Jonny Spielt Auf (1929)—recent operas by European composers; however, it was in the new American and English-language works that Tibbett gained his greatest renown. First was the world premiere of Deems Taylor's The King's Henchman in 1927, followed by the same composer's Peter Ibbetson in 1931. In both works, Tibbett triumphed and was widely credited for the operas' relative successes (both were revived in several subsequent seasons).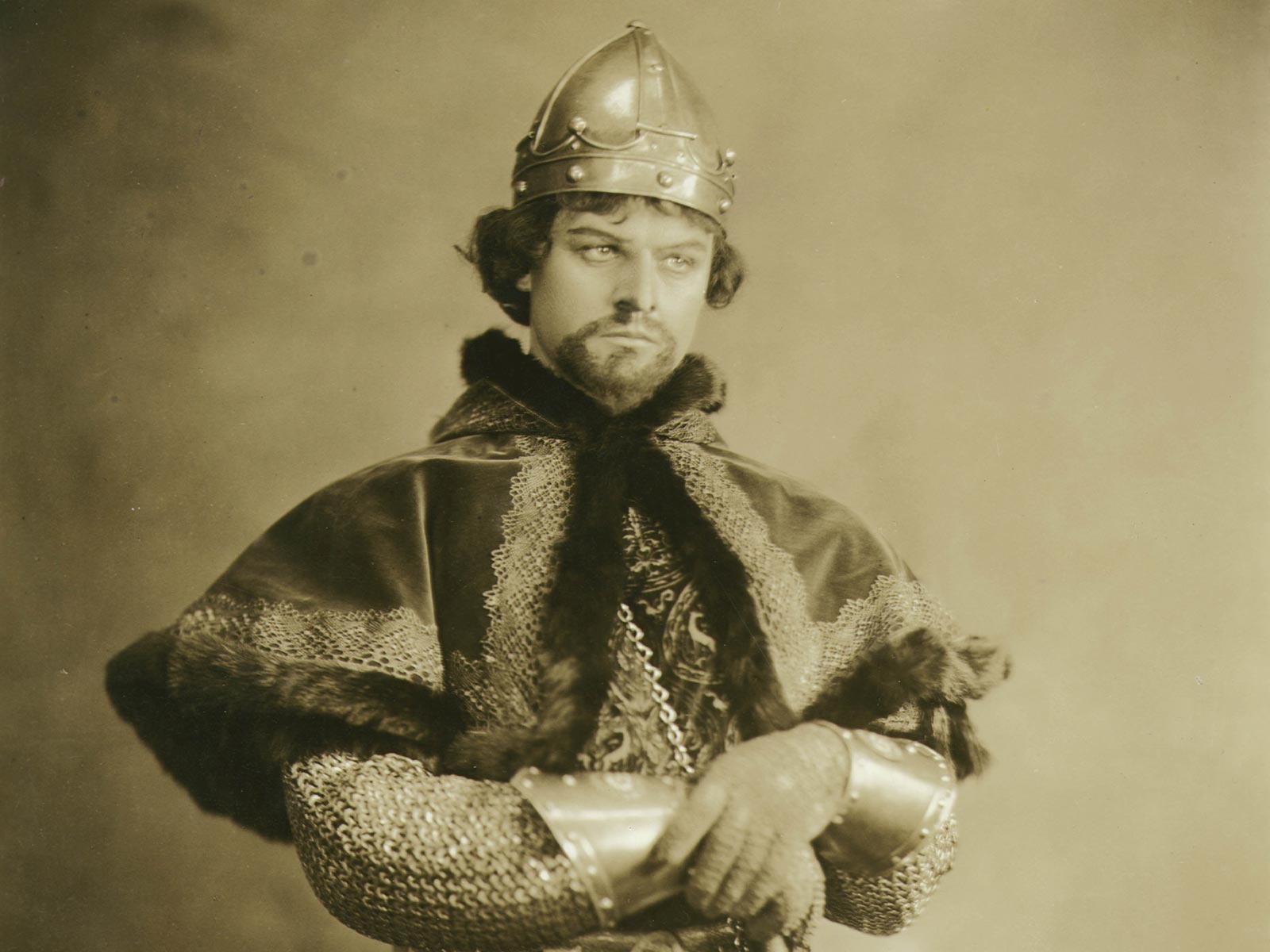 Tibbett as Eadgar in Taylor's The King's Henchman
Then in 1933, the world premiere of Louis Gruenberg's The Emperor Jones presented Tibbett with his most resounding success in a new work. Critic Pitts Sanborn wrote in the New York World-Telegram:
"There could be no doubt at any time of the excellence of Mr. Tibbett's achievement in the name part. The role is one of pitiless exactions, and Mr. Tibbett carried it off with intelligence and unflagging care and a high degree of skill, from the bombast of the self-made 'emperor' through all the manifestations of terror to the utter abasement of the end."
The cover of Time magazine's January 16, 1933, issue feature a bare-chested, black-faced photo of Tibbett, whose fame spread well beyond the bounds of the opera world. The title role, by all rights should have gone to a black singer, as the part is meant to be an African man, and the Met was urged by leaders of the Black community to cast an African American. But the prejudices of the time were strong, and Tibbett's strengths as a singing actor were seen to be essential to the work's success. In any case, Tibbett continued as the artist of choice for new works at the Met, creating the lead baritone role in Hanson's Merry Mount in 1934, Seymour's In the Pasha's Garden in 1935 and Hagemann's Caponsacchi in 1937.
During the 1930s, Tibbett became a household name through his appearances on the radio and in motion pictures. Tall and good looking, with a mustache and high forehead reminiscent of Clark Gable, Tibbett made a perfect leading man for romantic musical movies. Six feature films hit the silver screen between 1930 and 1936, the best known of which were probably The Rogue Song and New Moon. He also occasionally appeared in straight plays before, during, and after his Met career.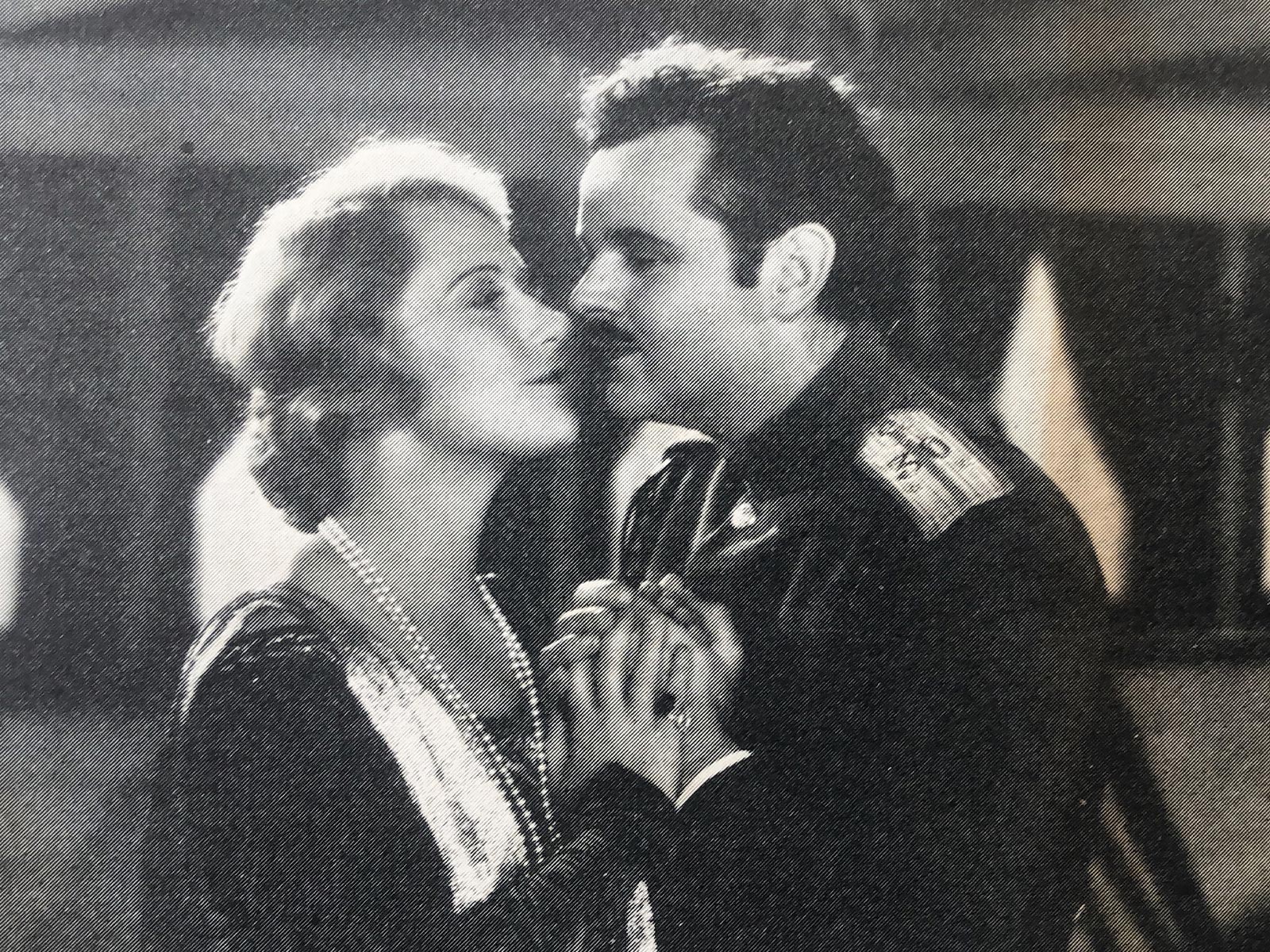 Tibbett with Grace Moore in New Moon
From his frequent, lucrative performing outside of opera, Tibbett came to champion the cause of operatic artists whose Met contracts required them to pay a commission to the company for their radio and movie work, and whose concert appearances were booked through the Met's in-house agency. These stipulations in Met contracts went back to the late 19th century and provided substantial revenue for the opera company. Tibbett was a man of action, however, and together with violinist Jascha Heifetz, formed a new trade union in 1936, the American Guild of Musical Artists. At first, the organization recruited solo performers, including such major names as Kirsten Flagstad, Lily Pons, and Lauritz Melchior. Eventually, AGMA came to represent a broad group of Met artists, and today it is the collective bargaining organization for the company's chorus, dancers, stage managers, stage directors, and actors, as well as solo singers.

Tibbett in the title role of Verdi's Simon Boccanegra
Perhaps no singer in Met history has had such a varied career and such broad accomplishments as Lawrence Tibbett. Yet his extraordinary versatility should not overshadow the fact that he was first and foremost one of the great singers of his time. Of his commanding performance as Simon Boccanegra, New York Post critic Oscar Thompson wrote, "Mr. Tibbett's singing of the titular part must be regarded as one of the outstanding achievements of his still unfolding career. It was beautifully controlled, rich and warm of quality, and highly expressive."
And in assessing his Boccanegra, Sanborn in the New York World-Telegram evoked Tibbett's 1923 debut opposite Chaliapin: "Mr. Tibbett seems to have modeled his Doge on the Czar Boris of Fyodor Chaliapin—certainly a good model. In any event, it was an impersonation of rare quality, stately in presence, and wrought out vocally and dramatically with infinite and fastidious attention to detail. Mr. Tibbett's singing in the death scene adds more than a cubit to his artistic stature."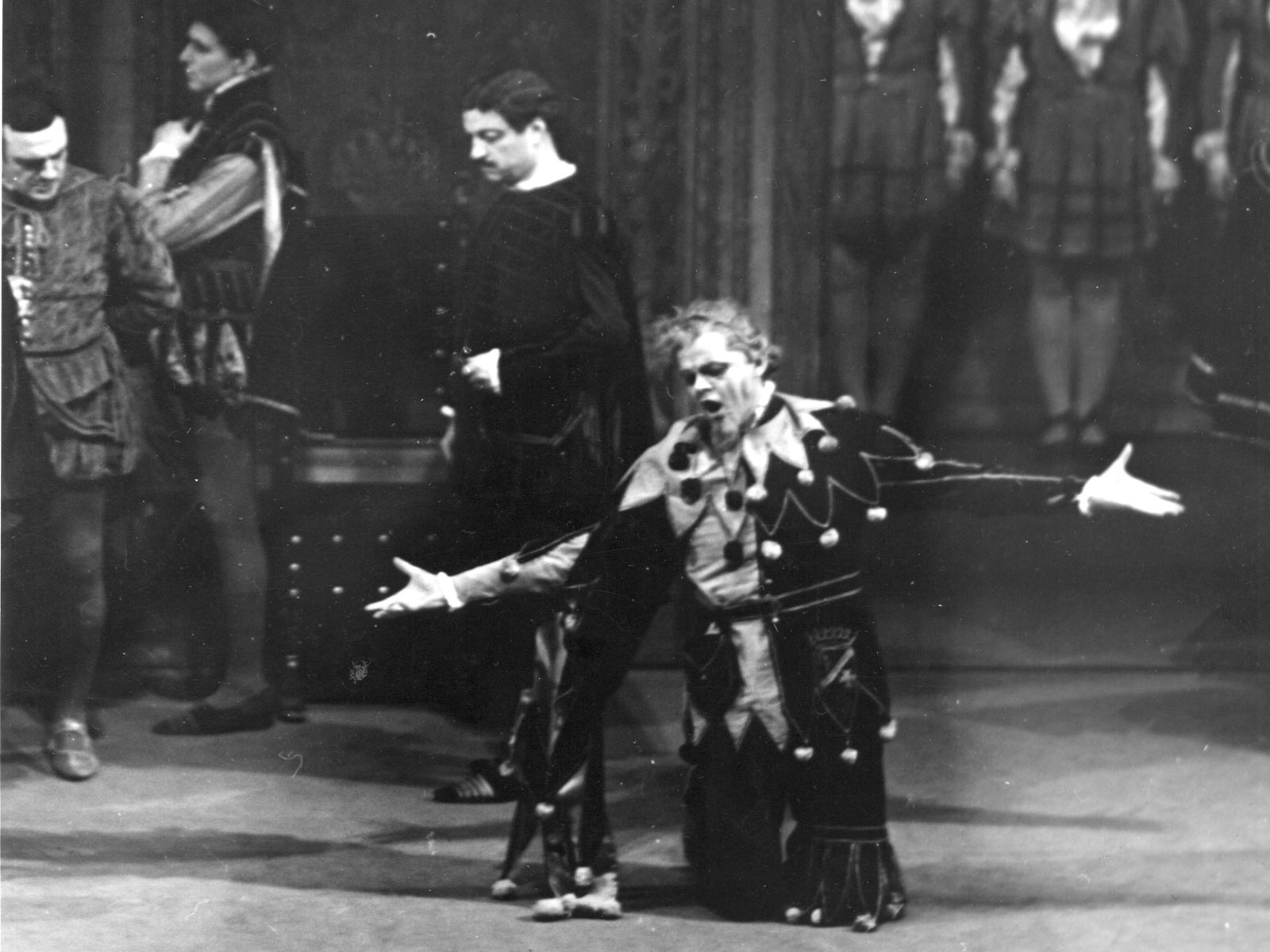 Tibbett in the title role of Verdi's Rigoletto
In his 27 years with the Met, Tibbett sang 49 roles and more than 600 performances. His most frequent portrayals were in Verdi operas: Germont in La Traviata (48 times), the title role of Rigoletto (32 times), and Amonasro in Aida (29 times). Other major Verdi roles included both the title role and Ford in Falstaff, Don Carlo in La Forza del Destino, Iago in Otello, and Simon Boccanegra, which he sang 20 times, including in a 1939 radio broadcast.
Tibbett's final Met appearances took place in 1950 in yet another new role, Ivan Khovansky in the company premiere of Mussorgsky's Khovanshchina. He died in 1960 at age 63, leaving a legacy as one of greatest singers in Met history.
Peter Clark is the Met's Archives Director.