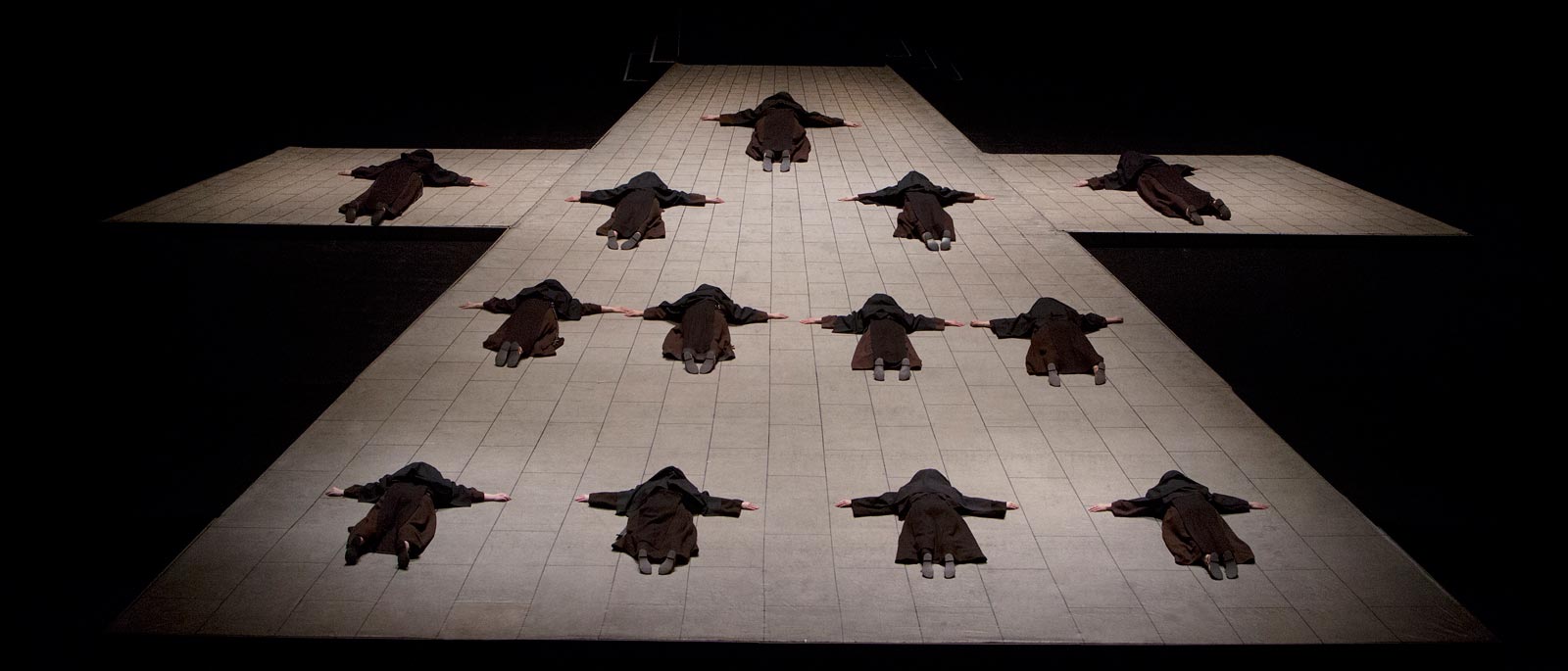 John Dexter and Dialogues des Carmélites
By Peter Clark
The Met's Dialogues des Carmélites production by John Dexter is one of the company's most successful and admired stagings. Dexter (pictured below) became the first stage director ever to hold an official position in the Met's top management when he was named Director of Productions in 1975*. His tenure at the Met coincided with major changes in the company's management and financing, and Dexter, along with his Music Director colleague James Levine, transformed the style and content of the repertory. In all, he directed 14 new productions at the Met, including the company premieres of I Vespri Siciliani, Dialogues des Carmélites, Lulu, Billy Budd, Rise and Fall of the City of Mahagonny, and two trilogies of one-act pieces, Parade and Stravinsky.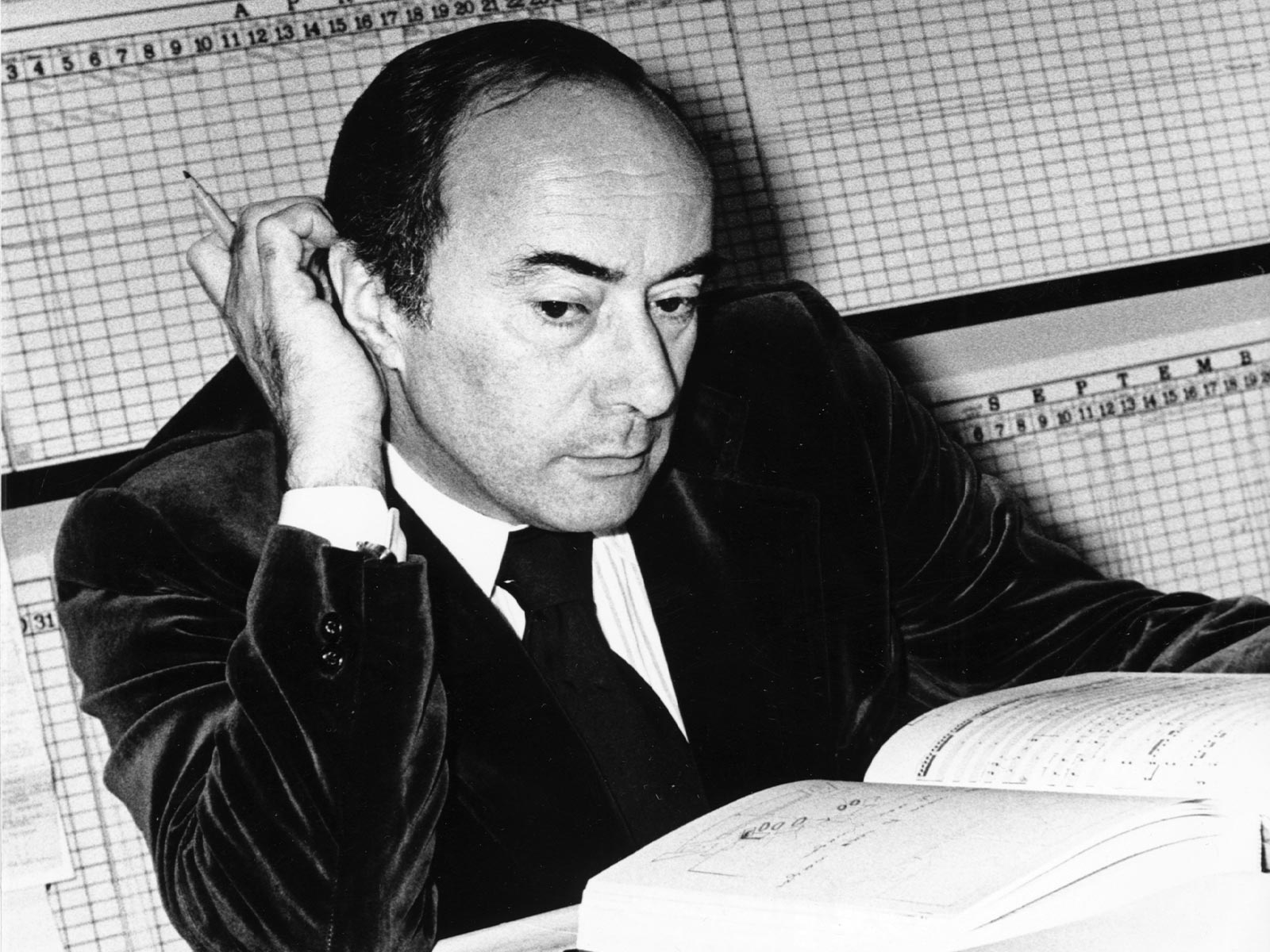 Having worked at Britain's National Theater and mounted such notable hit productions as Peter Shaffer's Equus and an Othello with Laurence Olivier and Maggie Smith, Dexter was first and foremost a man of the theater. Due to the Met's stressed finances at the time, Dexter made a virtue of the tight budget he was given to present a stylized, spare production that brilliantly reflects the ascetic life of the Carmelite nuns whose tragedy Francis Poulenc's compelling opera traces. He and his designers, David Reppa (sets) and Jane Greenwood (costumes), economized by carefully re-using pieces of sets and costumes from other productions in the Met's repertory. Yet few opera stagings are as powerful as the one Dexter and his team created for the opening tableau of nuns lying prostrate as if crucified on a gigantic cross. That image alone became an iconic representation of the new era at the Met.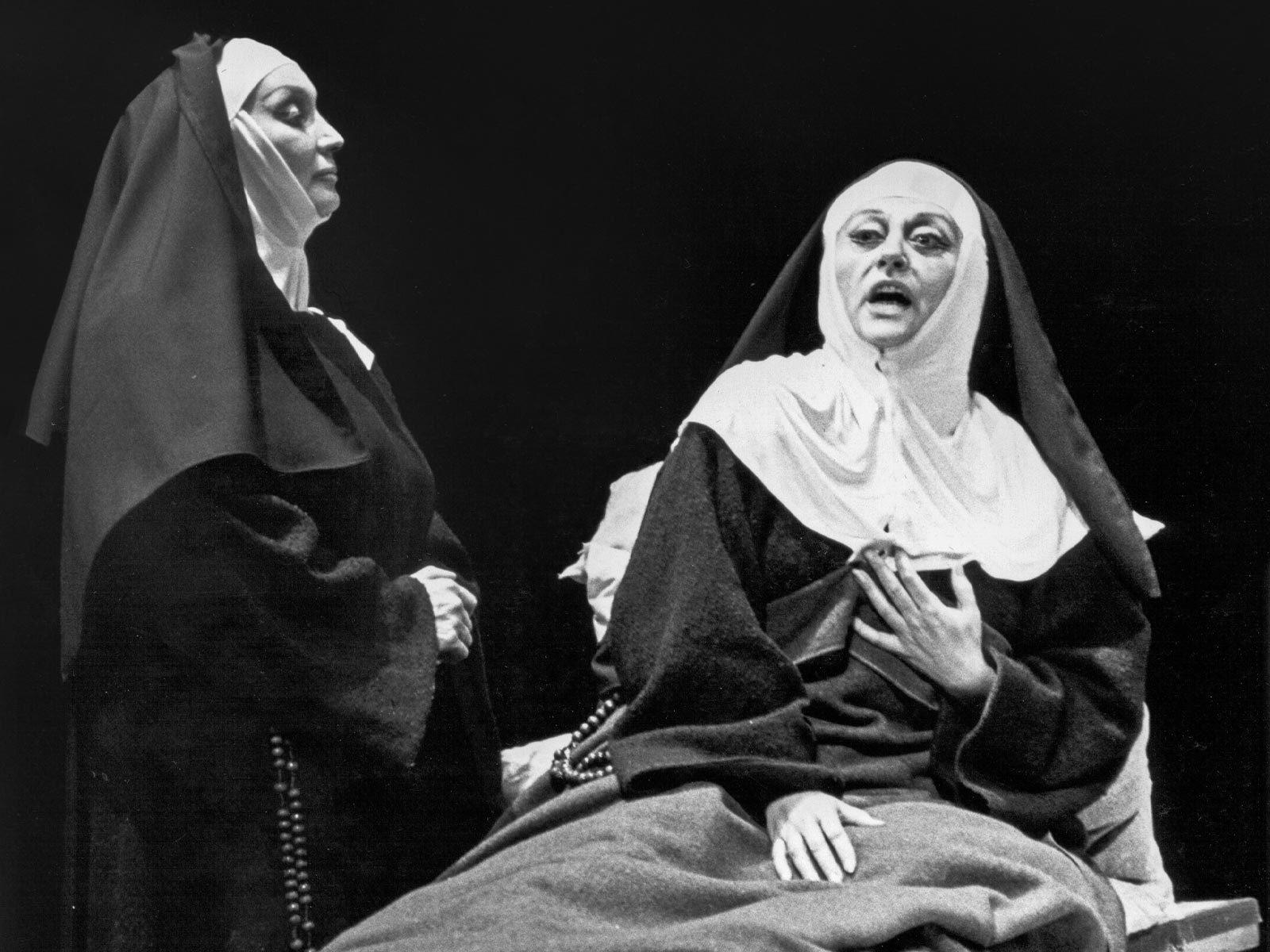 The original 1977 performance was sung in English, though the cast featured the preeminent French soprano Régine Crespin in a tour-de-force acting role as Madame de Croissy. French conductor Michel Plasson led the performance with a cast of noted singers that included Maria Ewing as Blanche de la Force, Shirley Verrett as Madame Lidoine, and Mignon Dunn as Mother Marie. (Crespin and Dunn are pictured above.)
*Swedish director Goeran Gentele was named General Manager of the Met to succeed Rudolf Bing in 1972 but was killed in an auto accident before he officially took office. It was his tragic death that caused much of the management upheaval and led to Dexter's being named Director of Productions.
Peter Clark is the Met's Director of Archives