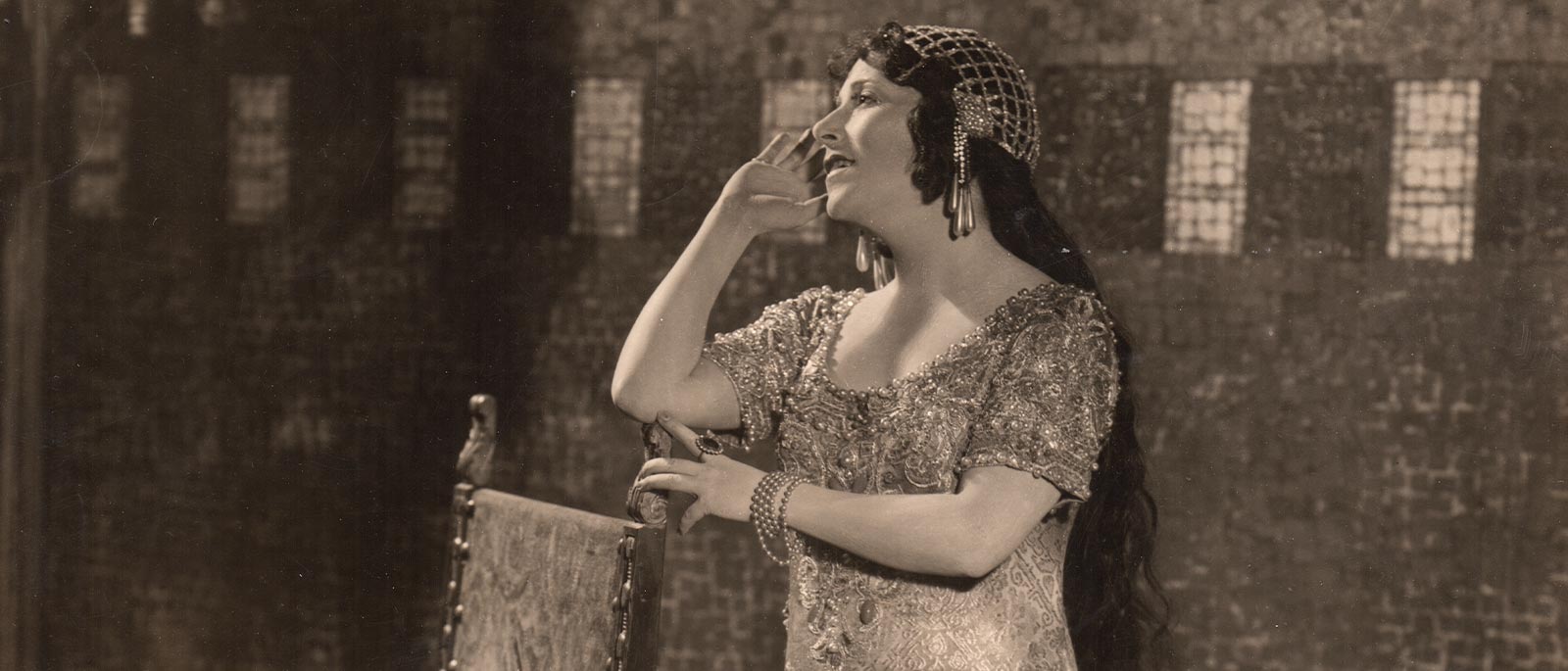 Gounod's Roméo et Juliette at the Met
In fall of 1891, after seven seasons in which all Met performances were sung in German, Henry Abbey and Maurice Grau leased the opera house to give a season of performances in Italian and French. Their performing troupe boasted many of the world's most renowned singers. It was the first time the Met gave performances in French, and over the next decade the management team (Abbey died in 1896) brought the cream of francophone stars to the Met: sopranos Emma Albani, Emma Calvé, Félia Litvinne, and Lucienne Bréval; tenors Victor Capoul and Albert Saléza; baritones Jean Lassalle and Victor Maurel; and basses Pol Plançon and Marcel Journet. In addition, central to their Met company were the superstar brothers Jean and Edouard de Reszke, who though Polish by birth were strongly tied to France and its opera diaspora.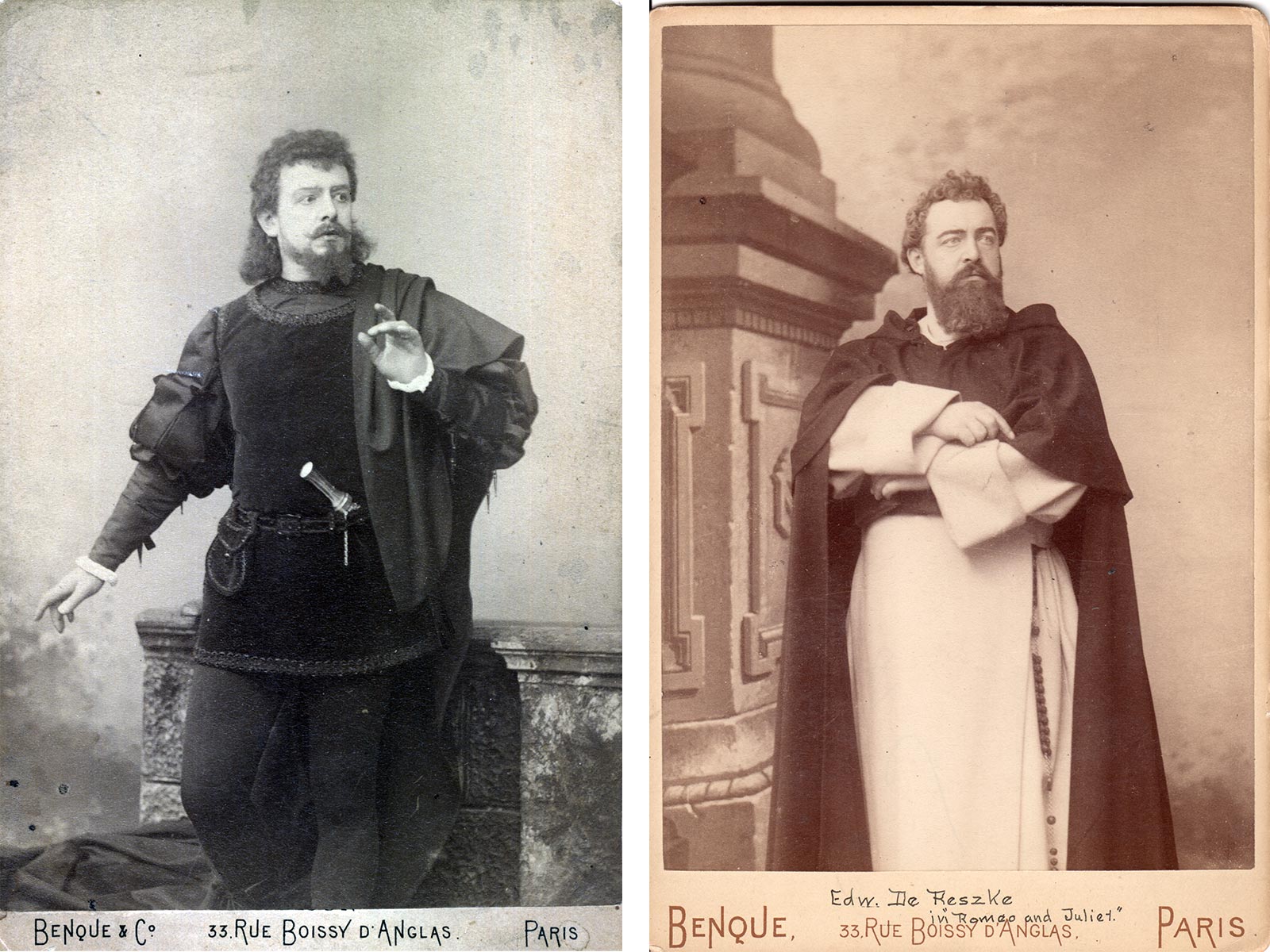 Gounod's Roméo et Juliette shone a spotlight on the de Reszkes—Jean as Roméo and Edouard as Frère Laurent (both pictured above)—along with the attractive young American soprano Emma Eames as Juliette. It wasn't quite the Met premiere, as a single performance had been given on tour in Italian in 1884, but it was the first time the opera was featured by the company, and the first time any opera was sung in French. It was also the beginning of a vogue for Roméo et Juliette that would last for the next couple of decades. The Met chose Roméo et Juliette for its season-opening performances—highly prestigious events—in 1891, 1894, 1895, 1899, 1900, and 1906. New productions of the opera were mounted in 1893, 1899, and 1911, and the roles of the star-crossed lovers served as vehicles for such international luminaries as Nellie Melba, Marcella Sembrich, Geraldine Farrar, Charles Rousselière, and Dmitri Smirnoff.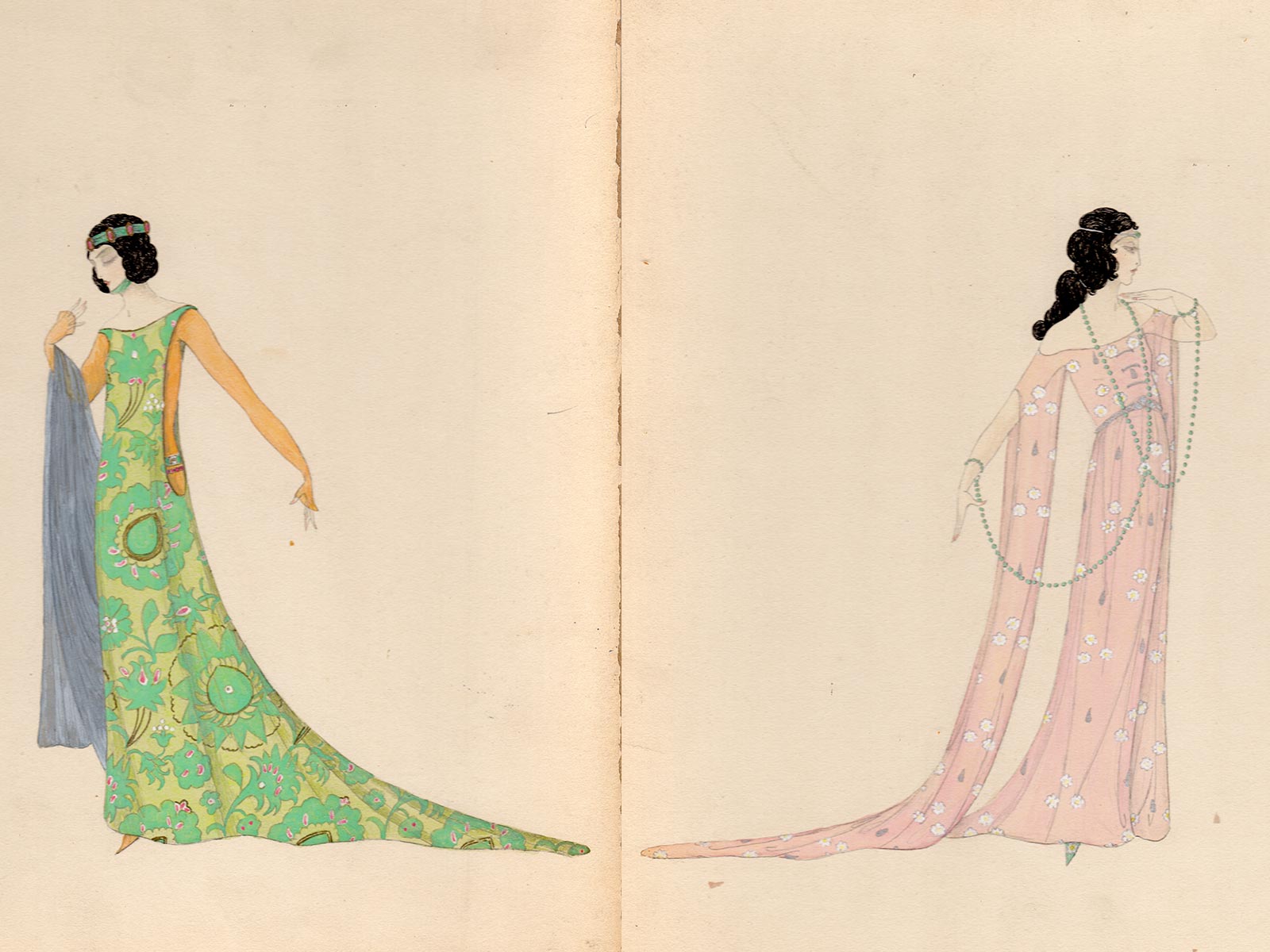 The rage for Roméo et Juliette began to subside in the early 20th century, but one more new production in 1922 again fielded a glittering cast, with Lucrezia Bori (pictured at the top of this page, with sketches for her costumes pictured above) and Beniamino Gigli in the title roles. This production, designed by noted art-deco architect Joseph Urban, would be staged by the Met until 1947, and not replaced with a new one until 1967.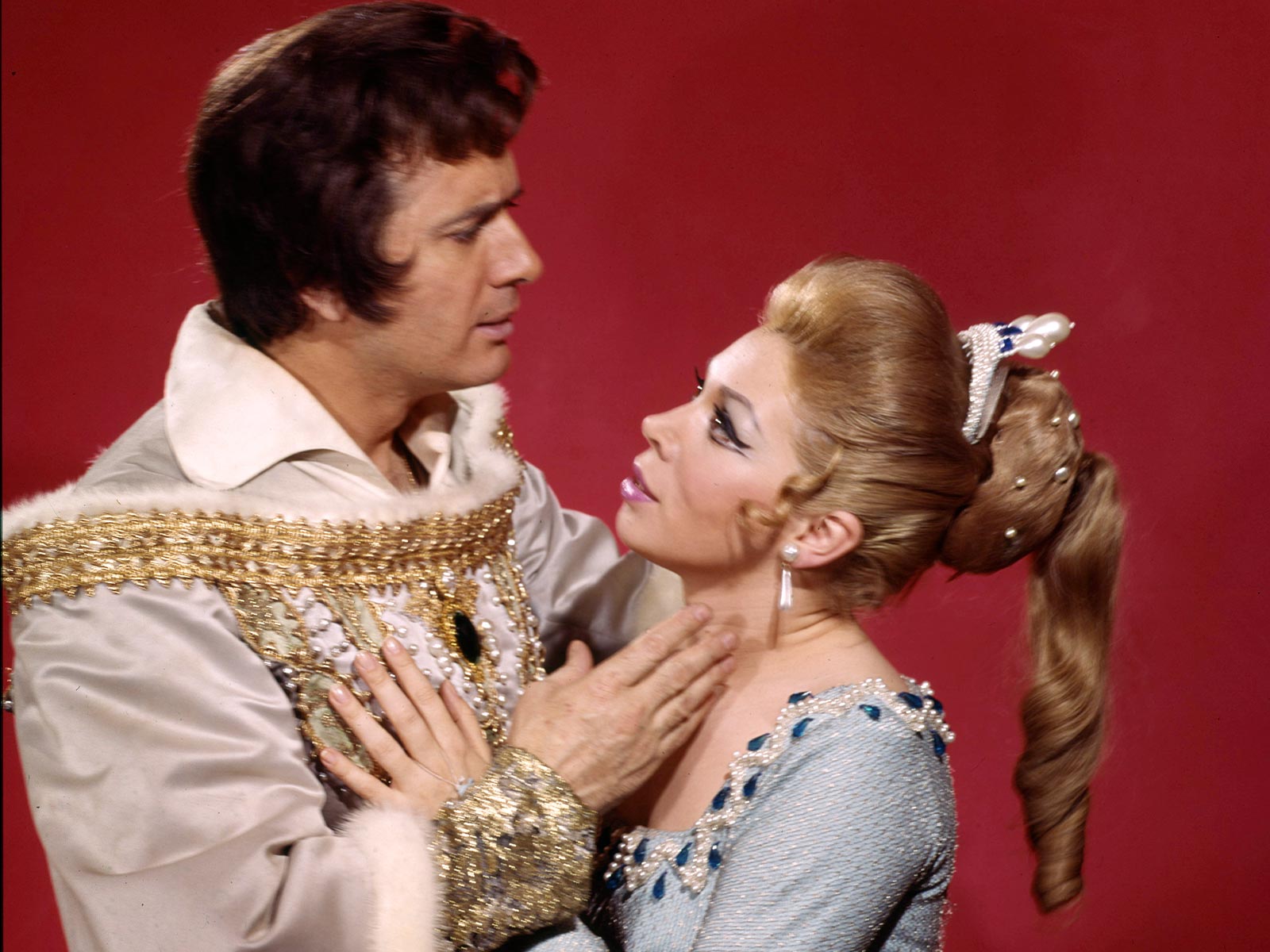 Mirella Freni and Franco Corelli (pictured above) were the handsome couple who brought Roméo et Juliette back into the Met repertory, in a 1967 production by Paul-Émile Deiber. Since then, the Met has mounted two new productions: in 2005 by Guy Joostens and in 2016, the current production by Bartlett Sher. While Roméo et Juliette's popularity has not come back to the levels of the 1890s, the latest productions have brought it renewed attention. Juliettes such as Angela Gheorghiu, Natalie Dessay, Anna Netrebko, and Diana Damrau, and Roméos such as Roberto Alagna, Ramón Vargas, Piotr Beczała, and Vittorio Grigolo have made the case for Gounod's opera dramatically as well as vocally. No longer the corseted divas and bearded gentlemen of yore, they correspond more closely to today's idea of impetuous young lovers.