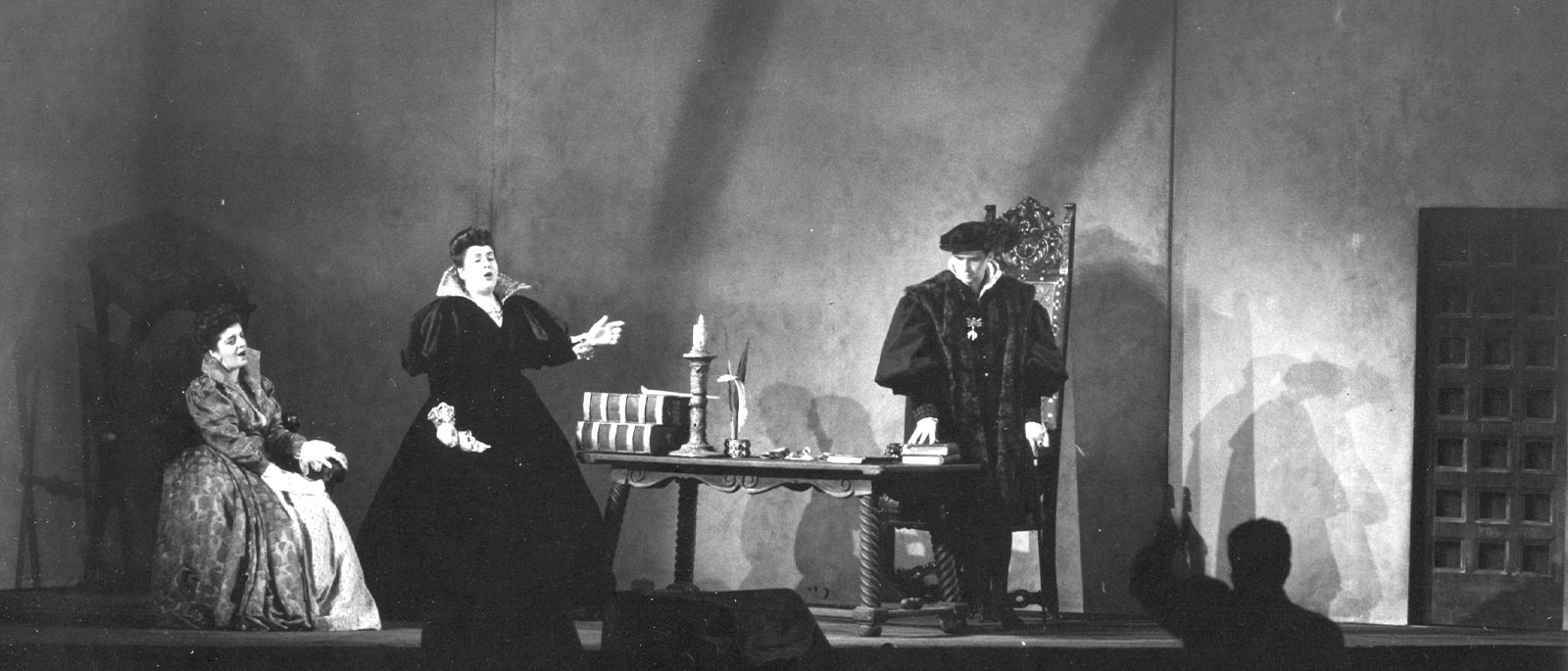 From the Archives: Don Carlo at the Met
By Peter Clark
Verdi's Don Carlo is today widely considered one of the composer's finest achievements. It was not always so, and Don Carlo was slow to establish a place in the standard repertory of the Metropolitan Opera. Originally created as a French grand opera in Paris, Don Carlo was performed at New York's Academy of Music, predecessor to the Met as the city's premiere opera house, in 1877. The Met, opened in 1883, ignored the opera for nearly four decades. Perhaps one reason Don Carlo was slow to gain recognition was that Verdi continued to make revisions in an Italian-language version up until 1886, and there is still no "standard" version.
Another factor may have been that it does not have a simple, individual human story on the model of Rigoletto, La Traviata, or Aida. Rather, it is a grand historic epic with several interwoven narratives, each with its dramatic conflict, and five principal characters, each with his or her own personal tragedy. Nevertheless, as a sequence of intensely dramatic tableaux set to music that is supremely melodic, expressive, and inventive, Don Carlo is one of the great masterpieces in the operatic canon.
When the Met finally got around to mounting it in 1920, Don Carlo was given royal treatment with a cast of legendary singers: Rosa Ponselle, Margarete Matzenauer, Giovanni Martinelli, Giuseppe De Luca, and Adamo Didur, and sets and costumes by the noted designer and architect Joseph Urban. The confrontation scene between King Philip and the Grand Inquisitor, which includes the famous aria "Ella giammai m'amó," was cut and was not performed until the renowned Russian bass Fyodor Chaliapin (pictured above) demanded its restoration in 1922.
But the three seasons from 1920 to 1922 when Don Carlo was in the Met repertory did not result in a lasting following for the work. Finally, when Rudolf Bing became General Manager in 1950, he chose Don Carlo as the opening night of his regime in a new production by theater director Margaret Webster, the first female stage director in Met history. The production, with a cast that included Jussi Björling and Robert Merrill, as well as the company debuts of two major Italian artists, mezzo-soprano Fedora Barbieri and bass Cesare Siepi (pictured above, with Webster and Delia Rigal), was a success. Revivals were, from that point on, regular events, often featuring thrilling performances from artists such as Richard Tucker, Eleanor Steber, Ettore Bastianini, Jerome Hines, Nicolai Ghiaurov, Franco Corelli, and the Met debuts of Grace Bumbry (1965, pictured below) and Martti Talvela (1968).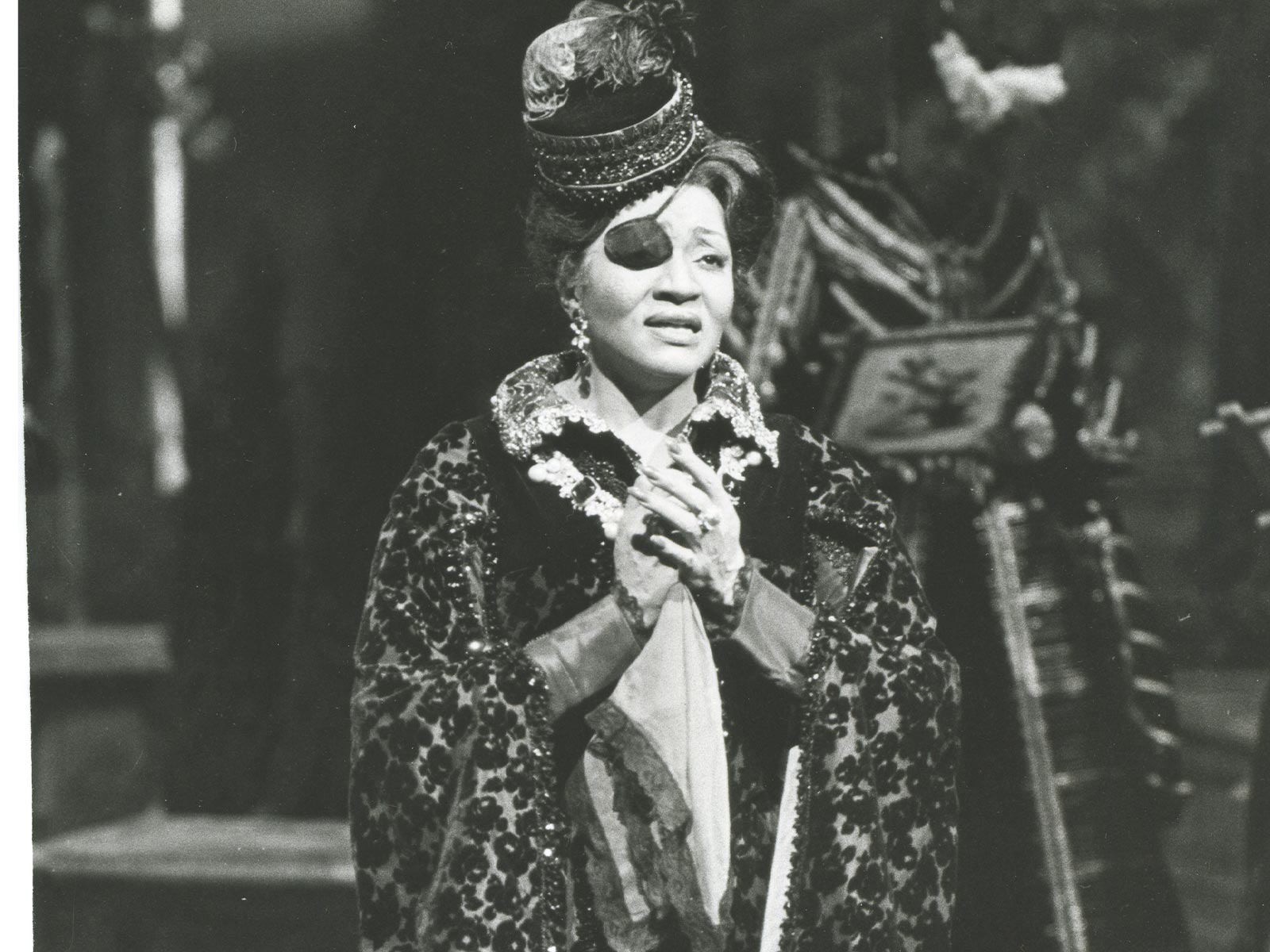 A new production in 1979 conducted by then–Music Director James Levine, with a cast that included Renata Scotto, Marilyn Horne, Giuseppe Giacomini, Sherrill Milnes, and James Morris, further anchored Don Carlo's popularity. This production restored the opera's first scene in the Fontainebleau forest for the first time since 1920, thus making the story more coherent. The five leading roles gave stars like Tatiana Troyanos, Paul Plishka, Plácido Domingo, Mirella Freni, Montserrat Caballé, Shirley Verrett, Aprile Millo, Dolora Zajick, Samuel Ramey, and Dmitri Hvorostovsky opportunities to shine in subsequent revivals.
Current Music Director Yannick Nézet-Séguin led a new production by noted theater director Nicholas Hytner in 2010. The production again included the Fontainebleau scene, though somewhat shortened, and basically followed Verdi's 1886 Italian revision. Tenor Roberto Alagna sang the title role, with Marina Poplavskaya, Anna Smirnova, Simon Keenlyside, and Ferruccio Furlanetto in the other leading parts. During the 2021–22 season the original French-language version from 1867 will be presented at the Met for the first time in company history, in a new production by Sir David McVicar with Nézet-Séguin conducting.
Peter Clark is the Met's Director of Archives.