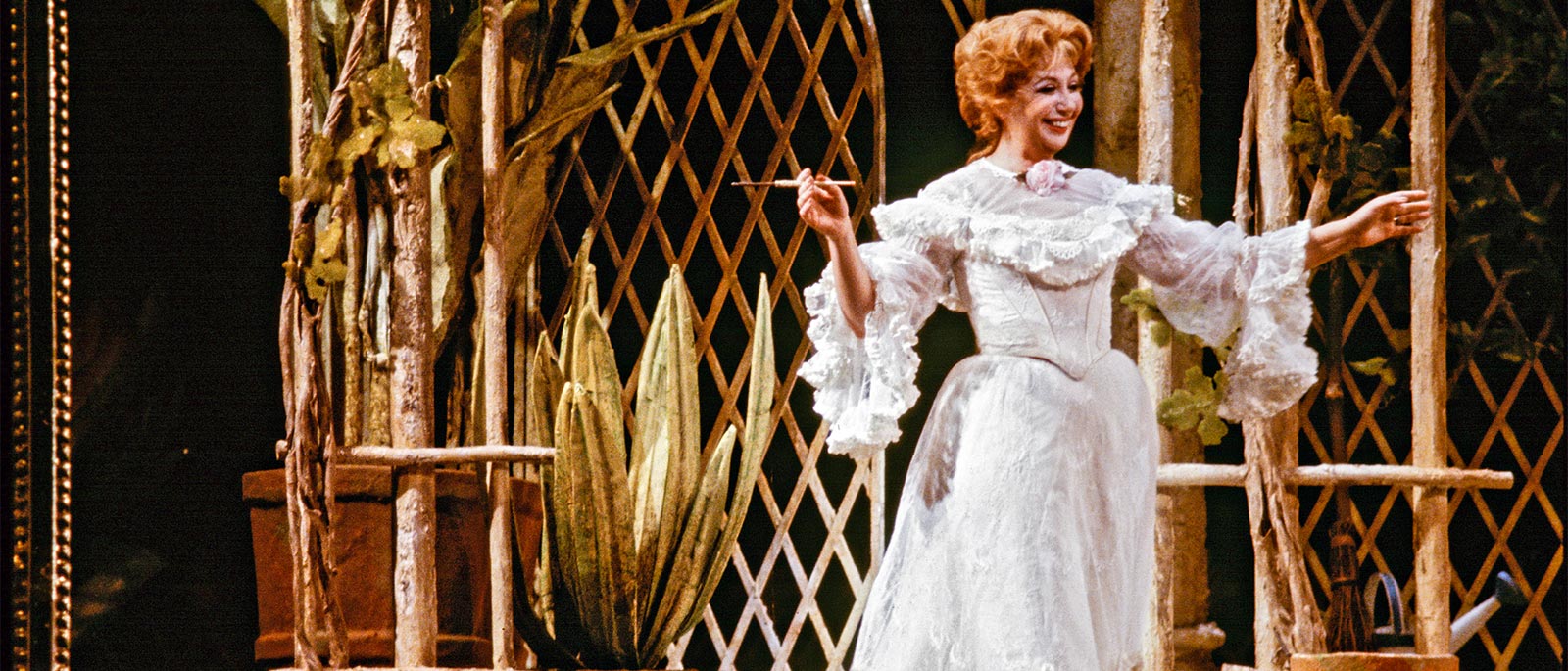 Friends and Colleagues Remember Beverly Sills
Through her different roles as internationally acclaimed soprano, media star, and tireless arts advocate, Beverly Sills had an immeasurable impact on the landscape of opera. After her passing in 2007, friends, colleagues, and others who have felt her influence shared their thoughts and memories of this great artist and woman.
Peter Gelb, Met General Manager
Beverly Sills was one of the greatest popularizers of opera in recent history, first as an artist and later as a cultural leader. Opera has lost its biggest booster and friend.
Renée Fleming, Soprano
Beverly Sills was unique in the history of American singers since she captured the hearts of a truly mainstream audience, tap dancing with the Muppets, filling in for Johnny Carson, gracing the cover of Time magazine, and singing with Carol Burnett. There isn't another American singer in the 20th century who managed to accomplish the enormous feat of making opera accessible to the American public. I read Bubbles as a student and marveled at the complexity of her life; juggling her career, then administrative duties, and most of all, her children.
We shared our first lunch together a few years ago, and I was overwhelmed by her generous candor, her vulnerability, and the openness with which she shared her life with me. She gave advice freely, on repertoire, negotiation, on possible career trajectories, and I felt suddenly that I had a much-needed mentor, so many years after she had hired me to sing Mimì in La Bohème at New York City Opera as a beginner.
But most of all, I recently and seriously listened to her Three Queens, and realized the degree to which the height of her artistry had culminated in these three roles. Dramatic flair, intensity, and real force combined with a firebrand vocalism; far beyond the bell-like coloratura we had always enjoyed. An amazing accomplishment and one which will stand the test of time.
I am proud to be connected to Beverly Sills; as a follower and more recently, a friend. She was funny, strong, and intelligent, and I'll never forget her ever-present, benevolent smile. Even in sadness, it was always there.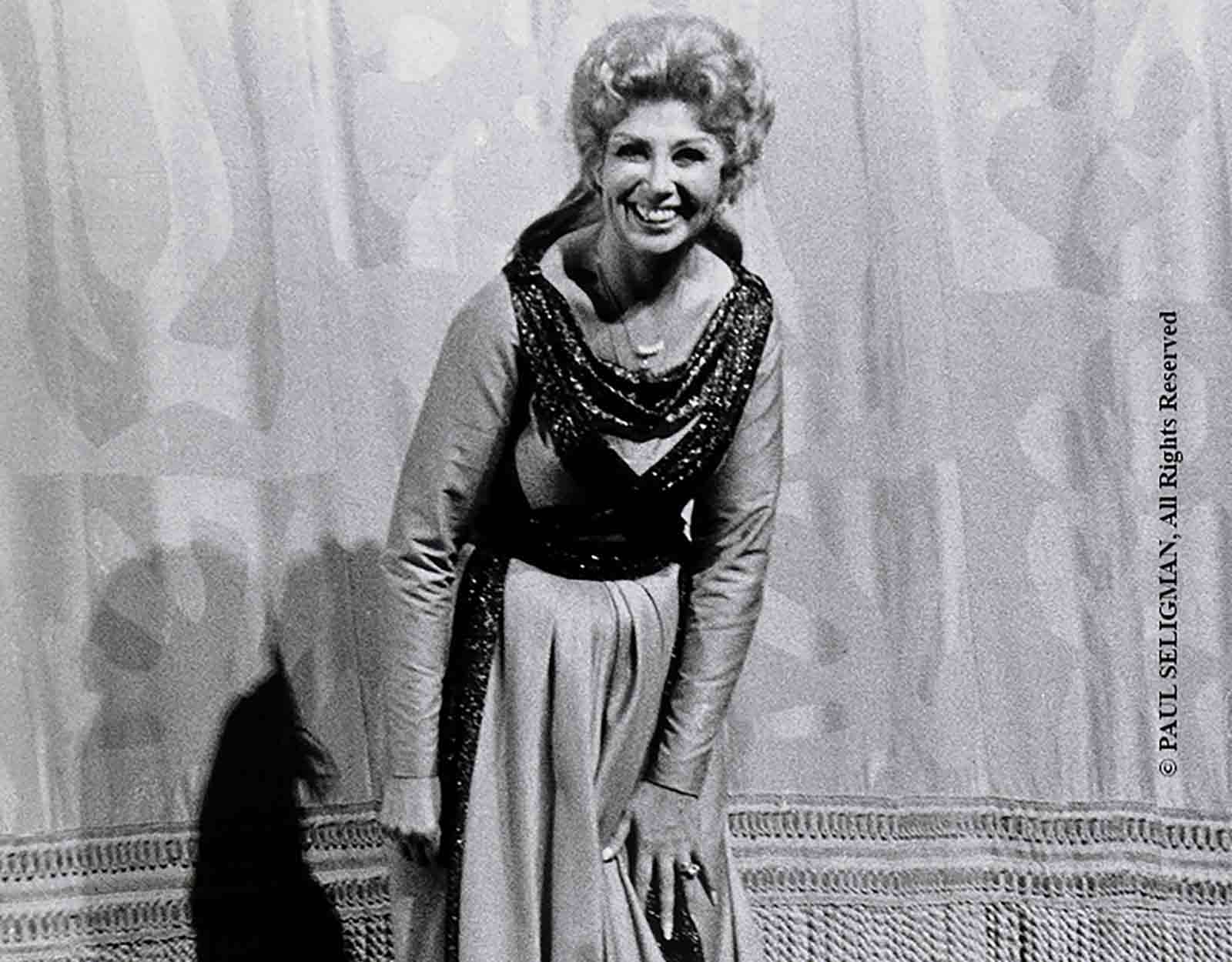 Sills takes a curtain call after her Met debut as Pamira in Rossini's L'Assedio di Corinto, 1975. (Photo © Paul Seligman, All Rights Reserved)
Agnes Varis, Former Met Managing Director and Co-Underwriter of the Beverly Sills Artist Award
Beverly and I were good friends. So much so, that Beverly was the only person who could convince me to play "hooky" from work: I guess I won't play "hooky" anymore.
Julius Rudel, Conductor
Beverly was the consummate singing actress. Few artists had the range, both vocally and dramatically, with which Beverly was blessed, and her voice had that incredible ability to be powerful or intimate without ever losing the necessary musical style. I will always cherish our collaborations, such as Julius Caesar, Ariodante, Manon, Louise, the Donizetti operas, just as I will always smile when I remember the laughter that filled our many recording sessions. I had the honor of being her most frequent collaborator, and I can say with certainty that we both loved making great music together and having a good time doing it! I will miss her effervescence, her wit, her friendship, but I will savor the hours of great music we had.
Natalie Dessay, Soprano
I have heard recordings of Beverly Sills from all periods of her life, beginning with a recording she made at the age of 12. She had an amazing, prodigious talent. I have always found her to be particularly inspiring because she was not only a great singer, but also a wonderful actress. Her taste in ornamentation and her expressivity are always a pleasure to hear. Perhaps most significantly for my generation of singers, she was the model of a bold, audacious performer who dared to take risks.

Joyce DiDonato (center) receives the 2007 Beverly Sills Artist Award, with Sills (left) and Agnes Varis
Joyce DiDonato, Mezzo-Soprano and Recipient of the 2007 Beverly Sills Artist Award
What a struggle it is to try and find the words to convey the sense of loss we all feel, knowing that Beverly Sills has left us. To quantify her accomplishments in this life seems futile, for through her blazing example of dazzling performances, of tireless philanthropy, of her marriage and motherhood, and of her dedicated, persistent insistence on excellence from all those she encountered, she simply made us all better people. She will forever remain an idol and guiding example in my own career and life, knowing that there will always be another challenge to rise and meet, another obstacle to defy, and another opportunity for greatness. My gratitude to her is unending.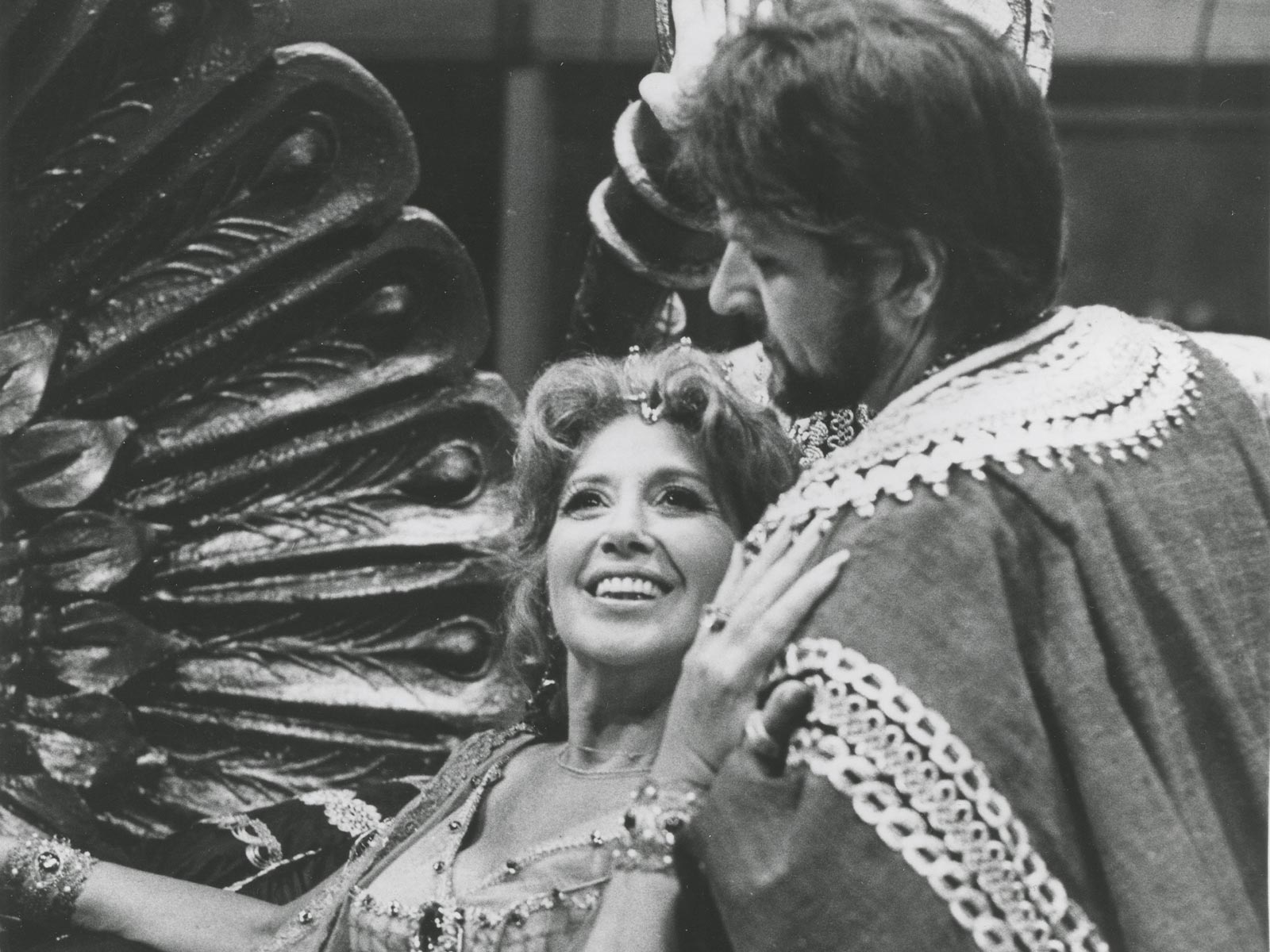 Sills with Sherrill Milnes in Massenet's Thaïs
Sherrill Milnes, Baritone
Before the three tenors were making opera more accessible, Beverly was doing it all by herself.
Nathan Gunn, Baritone and Recipient of the 2006 Beverly Sills Artist Award
All that I can ever hope to do in music as an American singer rests upon the shoulders of Beverly Sills. She has forged the path for all of us and I am honored to have known her.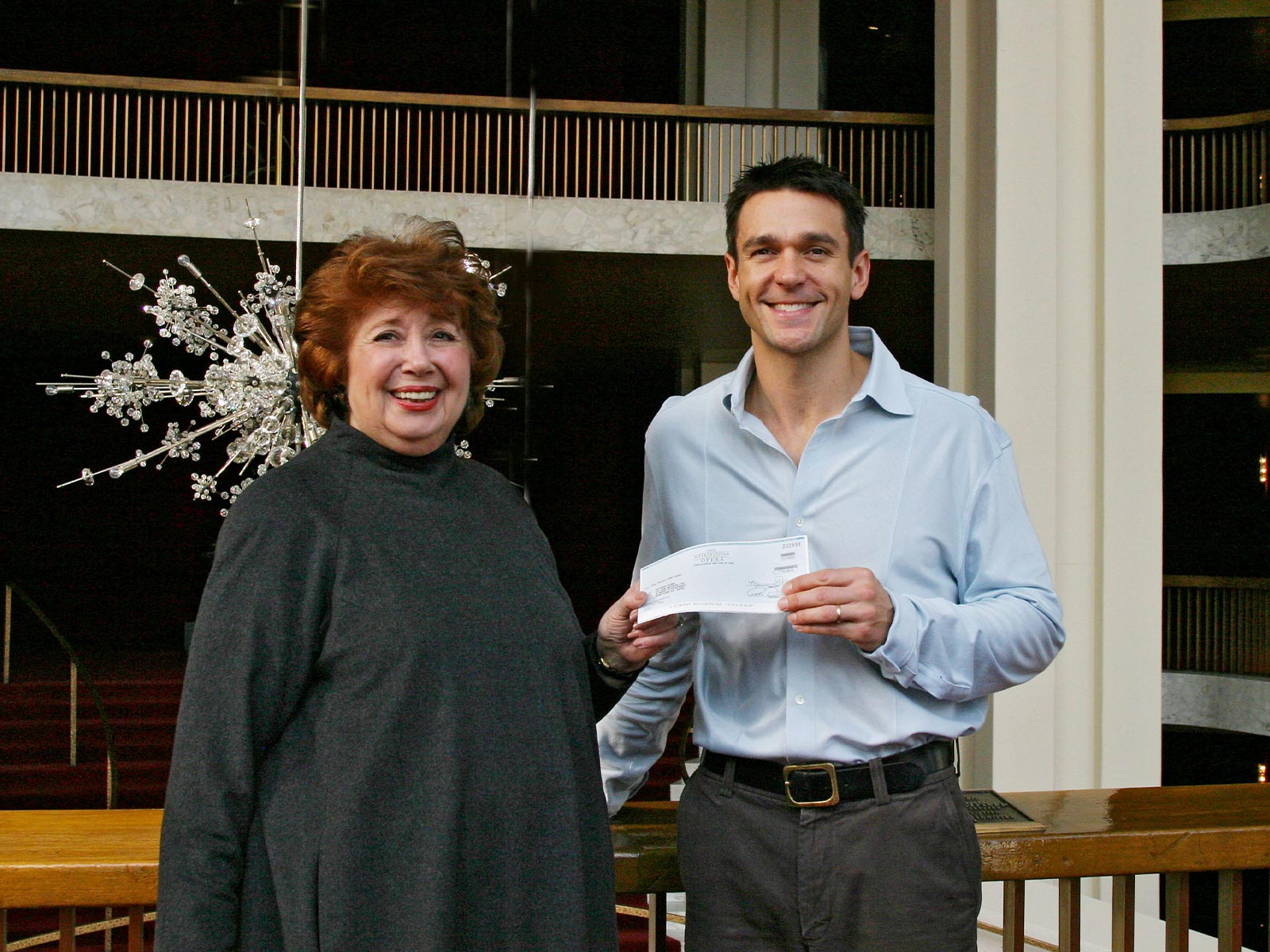 Nathan Gunn receives the 2006 Beverly Sills Artist Award
Sir Antonio Pappano, Music Director of the Royal Opera House, Covent Garden
I unfortunately never heard Beverly sing live, but her recordings of Anna Bolena and Manon had a profound effect on me. Her characterizations have never been surpassed. A great loss to us all.
Diana Damrau, Soprano
Since my days as a music student in Germany I have looked to Beverly Sills as a great source of inspiration for my own craft; that beautifully nuanced voice and crystalline coloratura technique made her one of my greatest idols. Beverly's Donizetti Tudor Queens shall forever reign in my mind as seminal performances for their courage; vocally, artistically and emotionally. I had the pleasure of meeting her at the Met 40th anniversary Gala and was delighted to find her generosity as a performer was matched even more so by that of her spirit. Thank you, Beverly!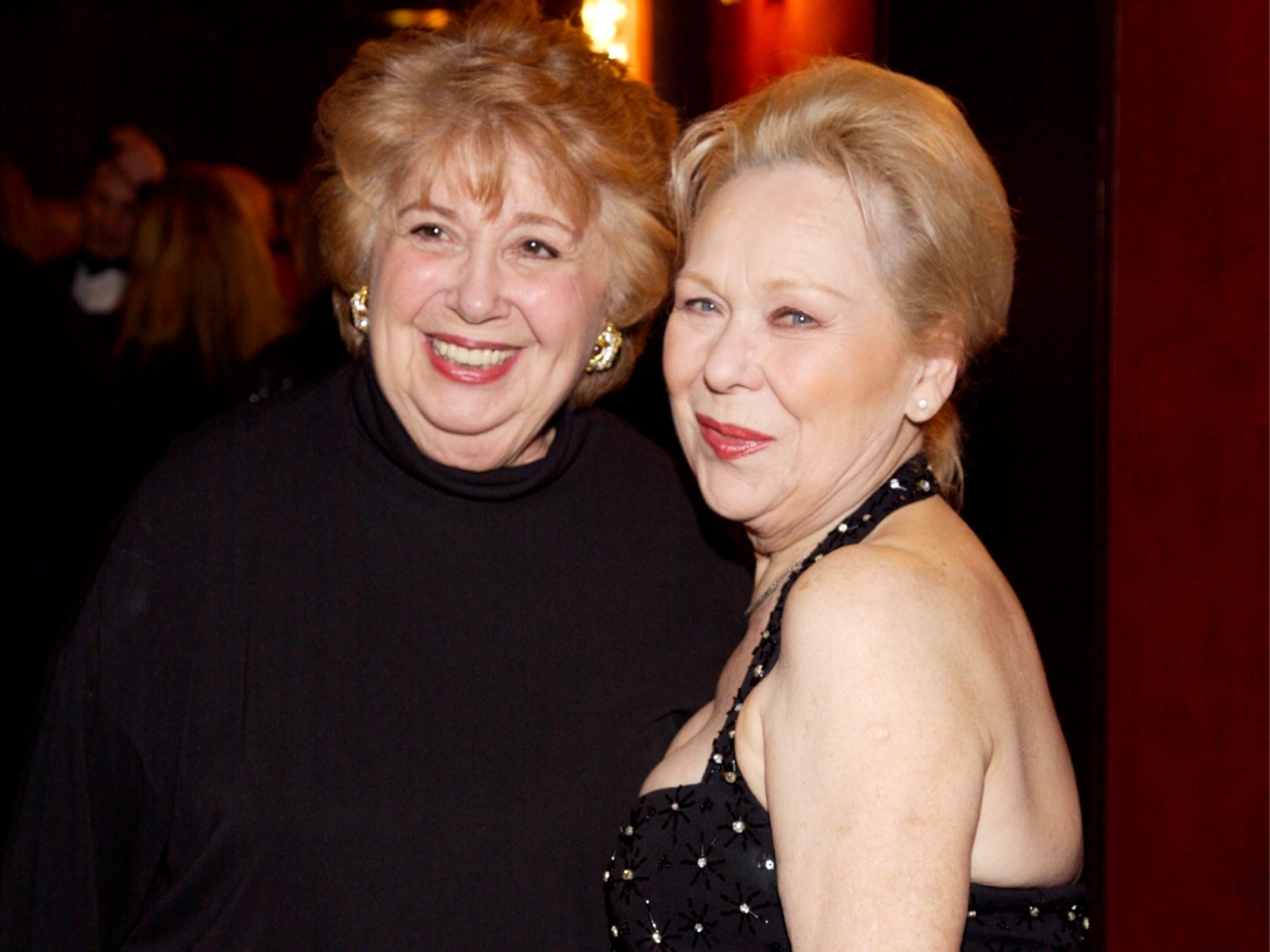 Sills with Renata Scotto
Renata Scotto, Soprano
I was in Italy when I heard of Beverly's passing, and I was completely taken by surprise as we had worked together on the taping of the Met's Trittico telecast and then seen each other a few weeks later in New York. I admired Beverly's artistry very much. She was a great singer and a positive influence on Opera everywhere, but particularly in America. But what I miss most of Beverly is the sincere and open friendship we shared for many, many years, since we first met. Beverly was for me, above all, a real, down to earth, good friend.