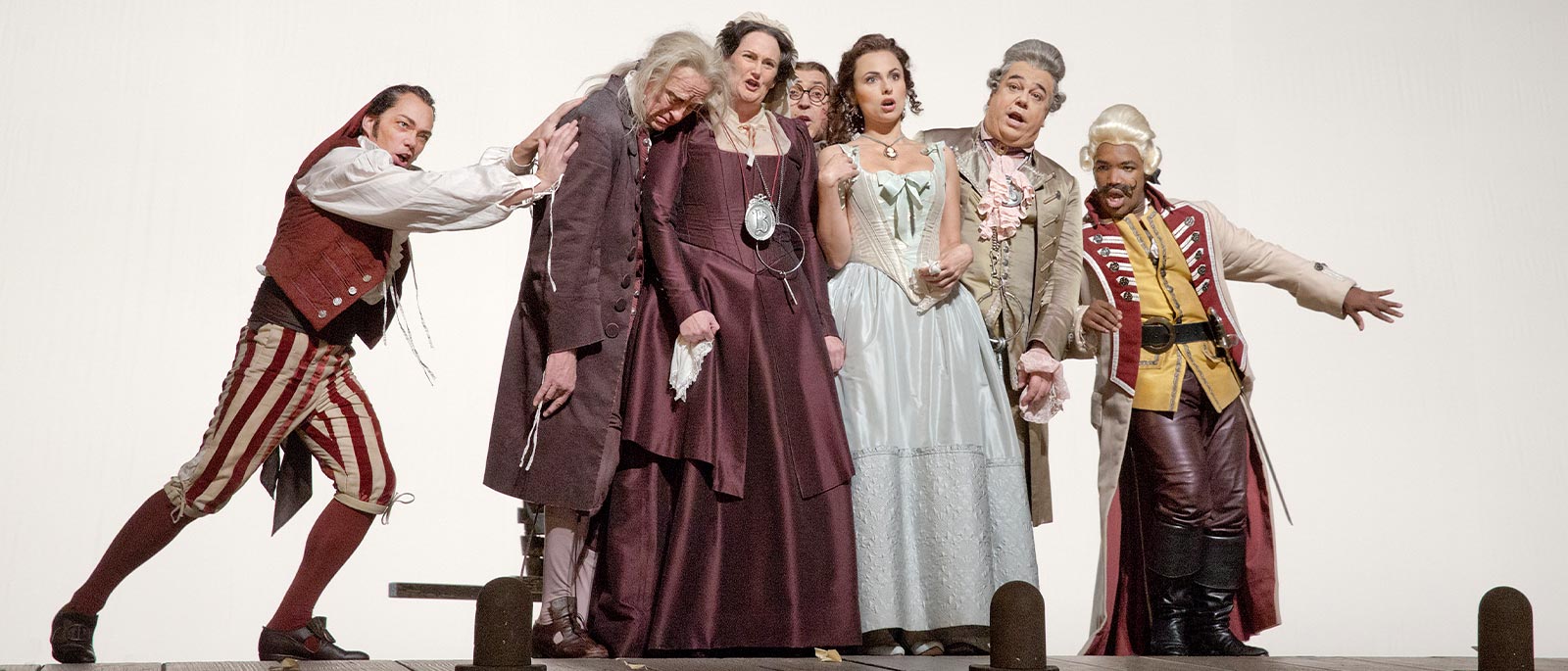 Clothes Case
Designer Catherine Zuber has charmed theatergoers—and won seven Tony Awards—for her breathtaking costumes for the Great White Way. Before the 2006 premiere of Bartlett Sher's production of Il Barbiere di Siviglia, Zuber talked about sexing up the look of Rossini's classic comedy. By Vanessa Palo
For this new Barbiere, you're working with old friends—director Bartlett Sher, set designer Michael Yeargan, and lighting designer Christopher Akerlind. What has that been like?
We all play off of each other. Michael has such a wonderful color sense. When I see what Michael's doing with colors, it's very inspiring for me to then know what colors to put on the performers and what will inhabit the space he's created. The icing on the cake is the lighting that Chris does to pull it all together. And with Bart we feel we have guidance, but we also have a lot of freedom to come to the table with a lot of ideas and suggestions. He's very open to our input.
You're well-known for your designs for Broadway. What about your experience designing for opera?
Because the emotions are sung, it doesn't have to be as grounded in realism as some theatrical pieces demand, but it's not that dissimilar.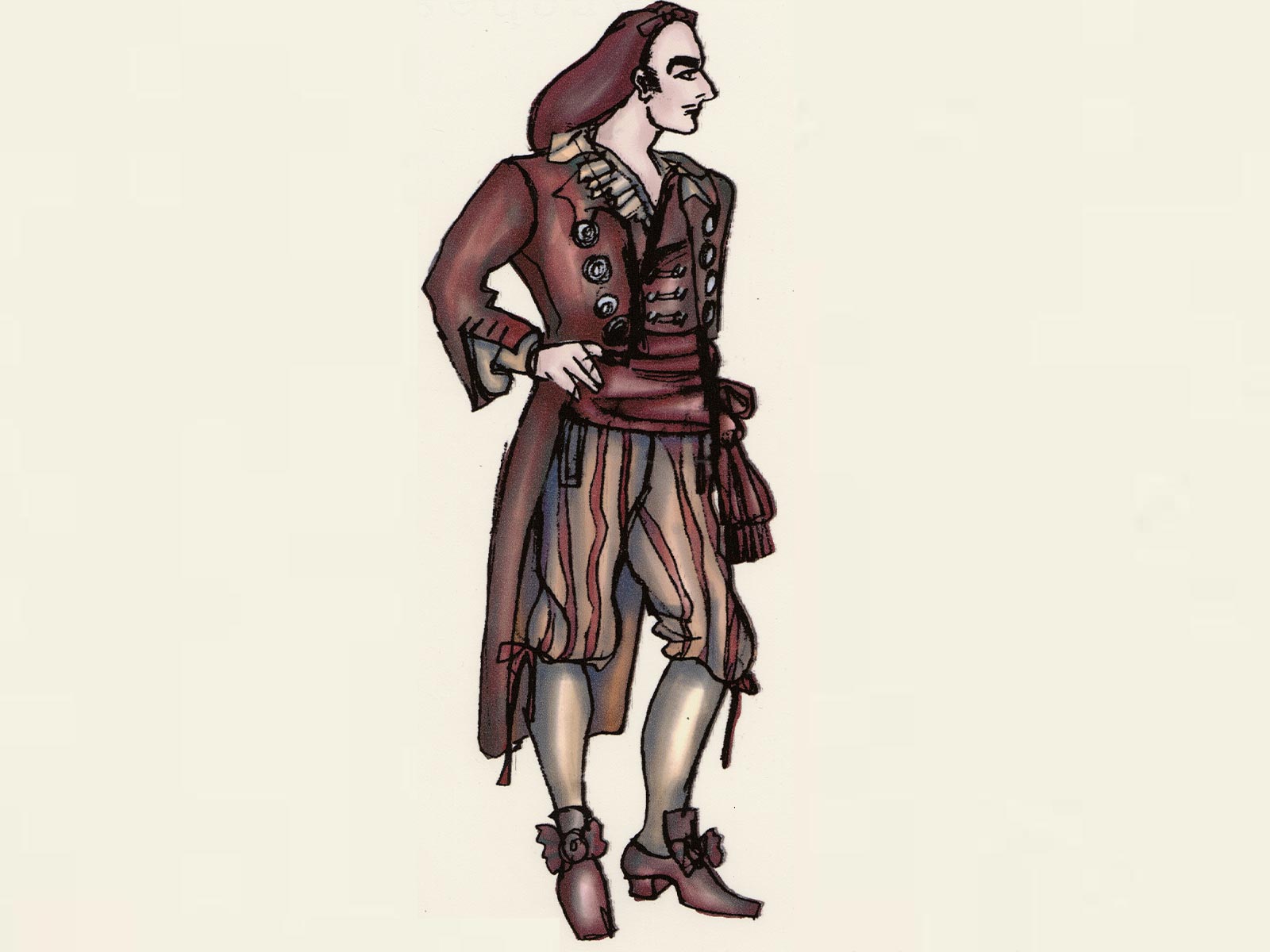 Zuber's design for Figaro
Were you familiar with Barbiere when you were approached to do the costumes?
I've seen productions, but I've never done a production, so it was quite exciting to sink my teeth into it. I made a trip to Seville. Our first impression when we got out of the cab is just how many oranges there were everywhere. Oranges are just scattered all over the sides of the roads!
What is typically the first question you ask yourself when you're designing costumes?
What I like to do is talk to the director to see how they see the characters. I like to almost do an interview—I get my pad and paper and I'll say to the director: "How do you see Don Basilio? How do you see Bartolo? How do you see Rosina?" Then I feel I can dive in and start designing.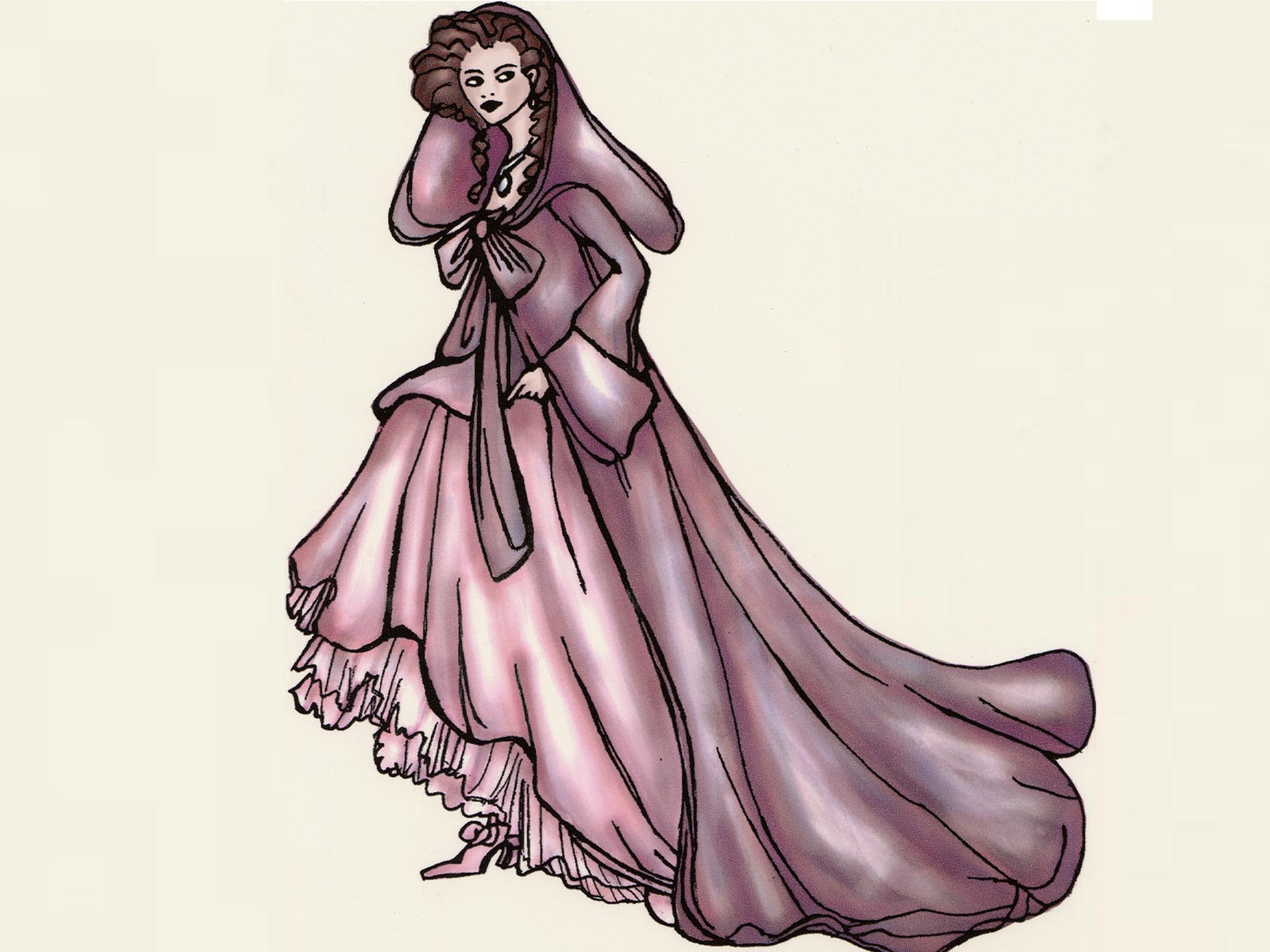 Zuber's design for Rosina
Bart Sher has said that this production is unique because it's light, witty, and whimsical. How has his vision for the production influenced your designs?
Bart felt connected to commedia for this piece; the style is so stereotypical of certain people—the young lovers, the deluded older man. He said to look at those types and reinterpret them to suit the style of our production. So that was the underlying research for me, not that they look anything like commedia costumes.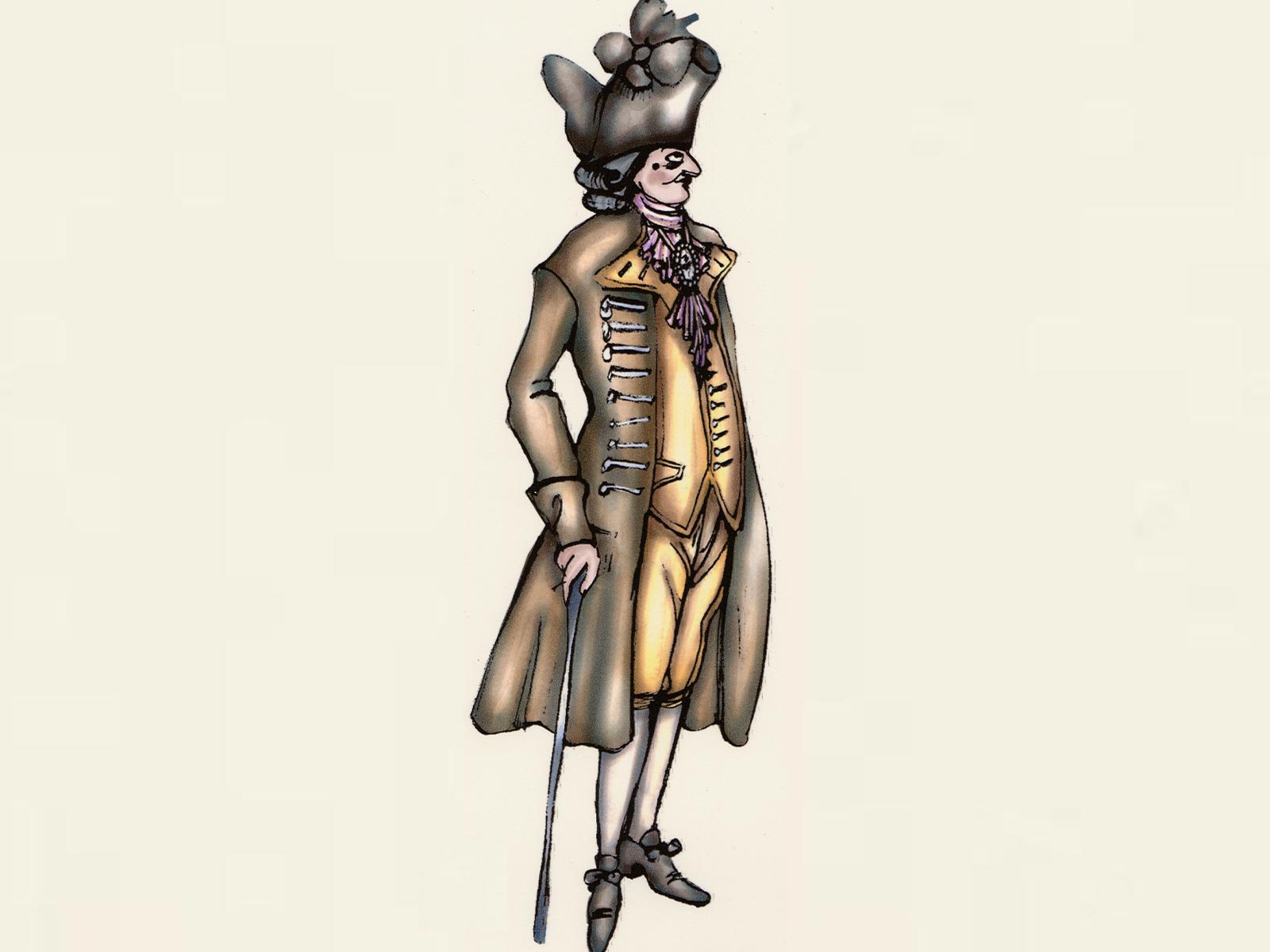 Zuber's design for Dr. Bartolo
This is a fresh production, but it's not a modern production.
It's a period production, but I feel it has a modern sensibility. We looked at what's happening in couture, for example, just to be influenced by flights of fancy, which are so evident when you look at the couture of Galliano or Alexander McQueen. It gives you the license to say that being modern can also be a modern version of a fantasy, of evoking another era.
Do you listen to a lot of opera?
I love listening to opera, usually in the morning. I'll play either opera or the classical music station. It's an all-encompassing smorgasbord for telling stories.