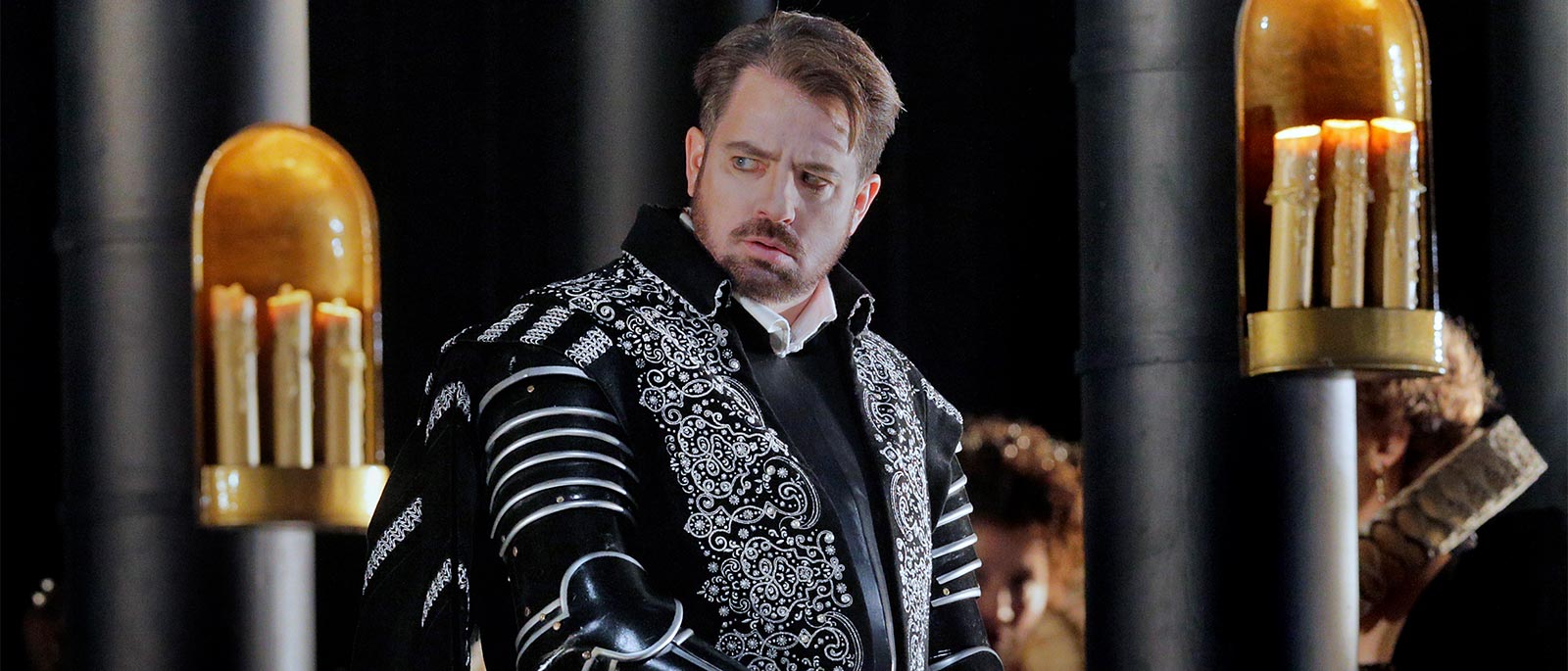 Channeling History
Matthew Polenzani, who sang the title role of Donizetti's Roberto Devereux in the work's 2016 Met premiere, discusses why the combination of bel canto and history makes for great operatic storytelling.
Donizetti's Tudor queen operas are often thought of as prima donna vehicles. What's in it for the tenor?
Ah, that's a good question. It's true, in the case of an opera like Maria Stuarda—we never really get to find out who the tenor is. And even with Roberto Devereux, many people think of it as Elizabeth's show, and I get why that is. She's the queen! But there's great vocal writing for the tenor and there's great music to be sung. Donizetti is just one of those guys who understood how to show off the voice.
How do you balance this highly demanding style of singing with dramatic storytelling?
Donizetti does a great job of finding mood and melodic lines that underscore and strengthen the drama. He sets a table for the singer and for the audience to sit down and enjoy. And these days especially, not just in these pieces but in every opera, there's a stronger emphasis being placed on the drama, and a director like David McVicar is unbelievably steeped in knowledge of these characters.
When you're playing a historical character, how much of the person's background factors into your portrayal?
I definitely think that having a good idea of who the person is and how he lived his life can give clues as to the way he might move about on stage and the reasons behind the things he's saying. With Devereux, I needed to understand why he was being put to death. Yes, we're telling a love story, but for him, the fact that he's being charged with treason and has a choice to give up the woman he loves and save his own life—these are interesting things.
You and Sondra Radvanovsky, who sings Queen Elixabeth opposite you, both started out as young singers at the Met around the same time. What's it like to be performing in a major Met premiere together years later?
I'll tell you something funny: Sondra and I were both just in Munich—she was doing Norma and I was singing Zauberflöte. They had a sponsors' dinner and we sang "Libiamo" from La Traviata. And we were laughing because we've been friends for all these years and that was the first time we ever sang together! We just never had a chance before. So to be doing something as important as a new production at the Met is a very cool thing.