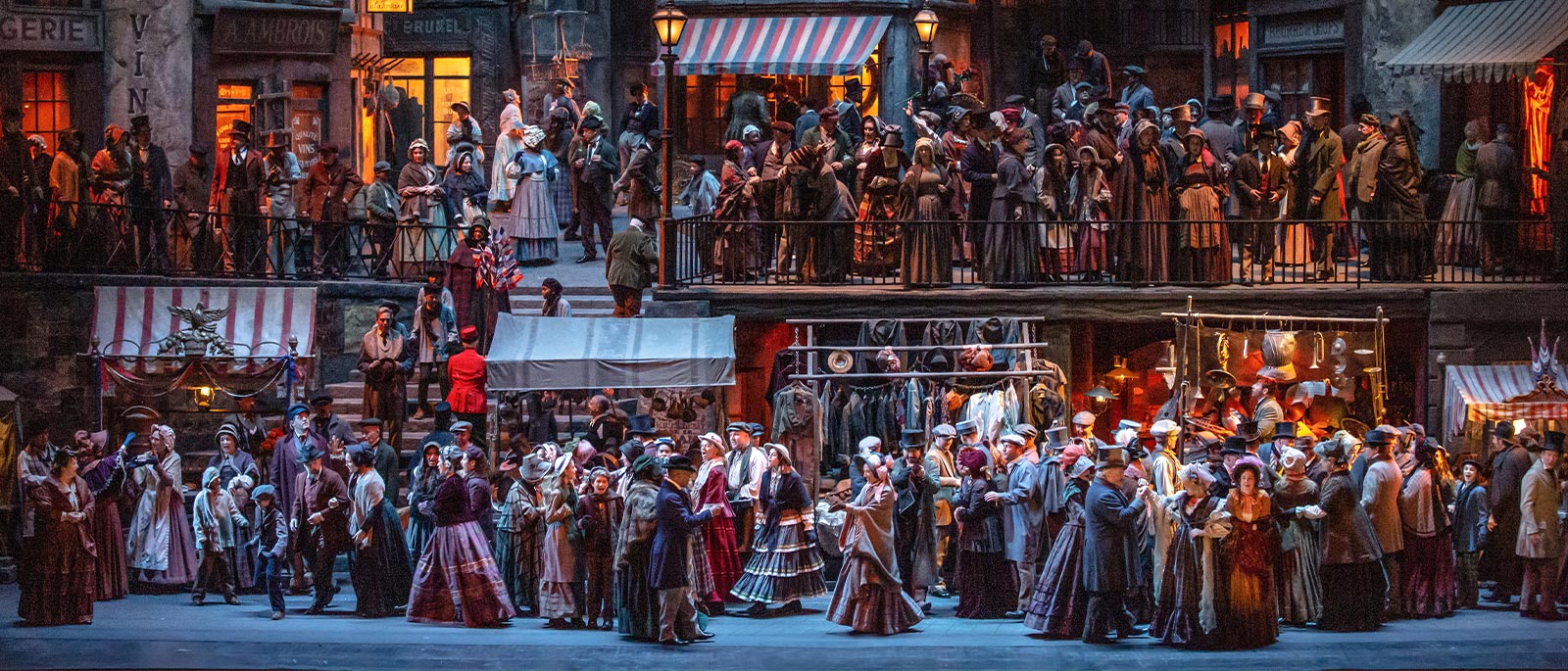 Back in the Director's Chair
After creating 11 productions for the company between 1964 and 1998, director Franco Zeffirelli (1923–2019) returned to the Met in 2008 for a revival of his signature production of La Bohème. First seen in 1981, it remains one of the most beloved stagings in Met history. At the time, the director spoke to the Met's Philipp Brieler about filming opera, respecting Puccini, and the "irresistible fire" of La Bohème.
When you first created this production, did you expect it to become such a hit?
I think I did. At that moment in my life I was so lucky, the most beautiful things were happening to me. I was finally able to touch the great masterpieces that I'd always worshipped. I had already been a professional for 20 years, but strangely, for me, it really started with a film, with Romeo and Juliet [in 1968]. In those years I was beginning to get ready for the big challenges in cinema. And when I came back to opera I had found another outlook, a new approach to the masterpieces. Those times were so rich for me, and from that moment what I call the "golden years" started.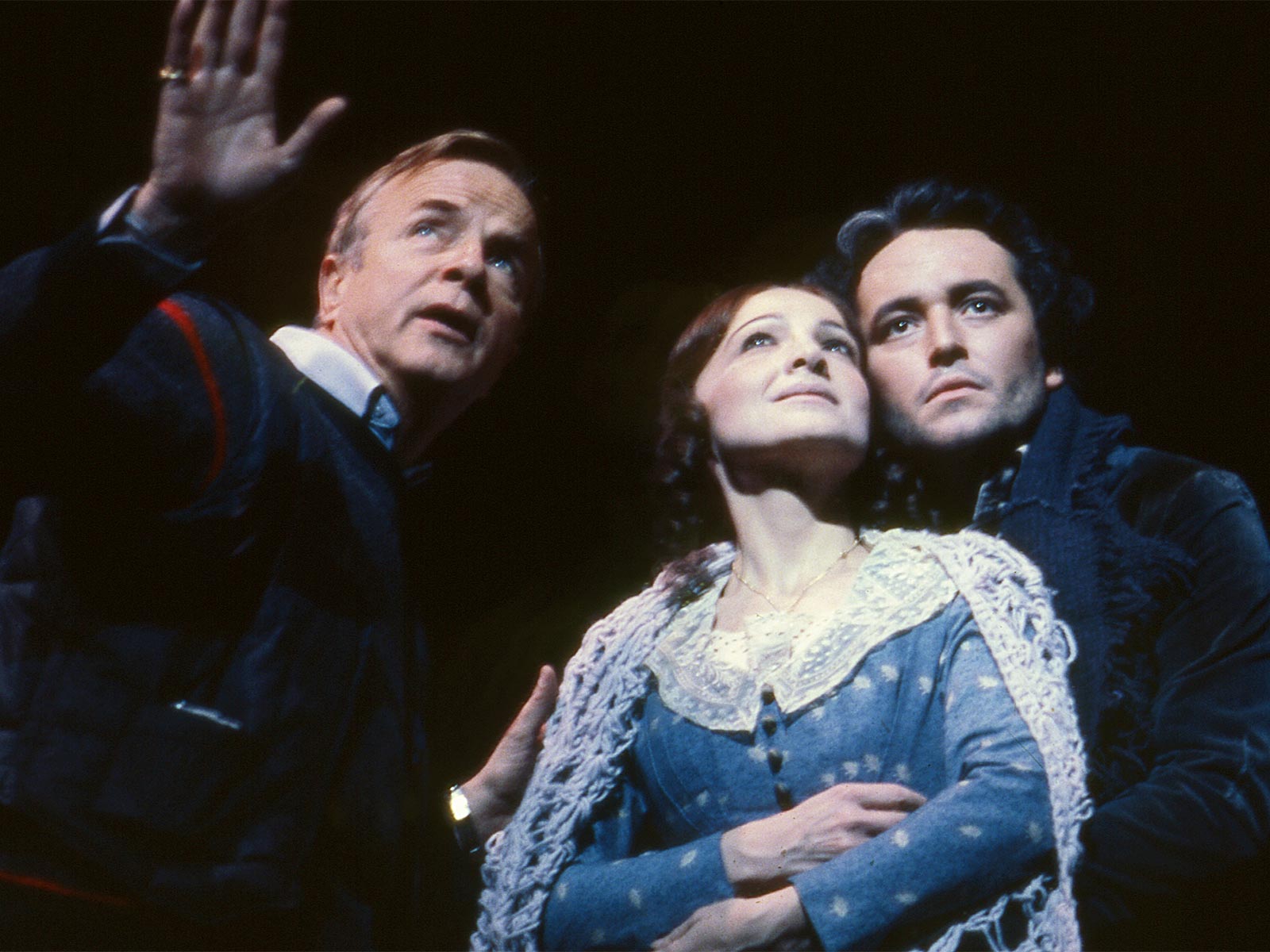 Zeffirelli directs Teresa Stratas and José Carreras in 1981.
What is it that makes La Bohème such an enduringly powerful opera?
It's simply magical, enchanting. It's a lovely, simple story, and Puccini's music blows on it and makes it come to life. He's a sorcerer, you can't fool around with him, you have to serve him faithfully. I remember when I first did Tosca, one of my first operas. I was coming from straight theater and was so excited about the way Puccini had already written down the direction of the piece that I asked them to put on the poster, "music, book and direction by Giacomo Puccini, with the assistance of Franco Zeffirelli for the sets." Puccini's music has such an extraordinary, convincing, irresistible fire that you cannot go wrong if you respect him completely. That's true for Tosca, and it's true for La Bohème. With all due respect for other composers—some of whom were of superior stature in terms of grand music—in terms of musical theater there has never been, and I'm afraid there will never be, another Puccini.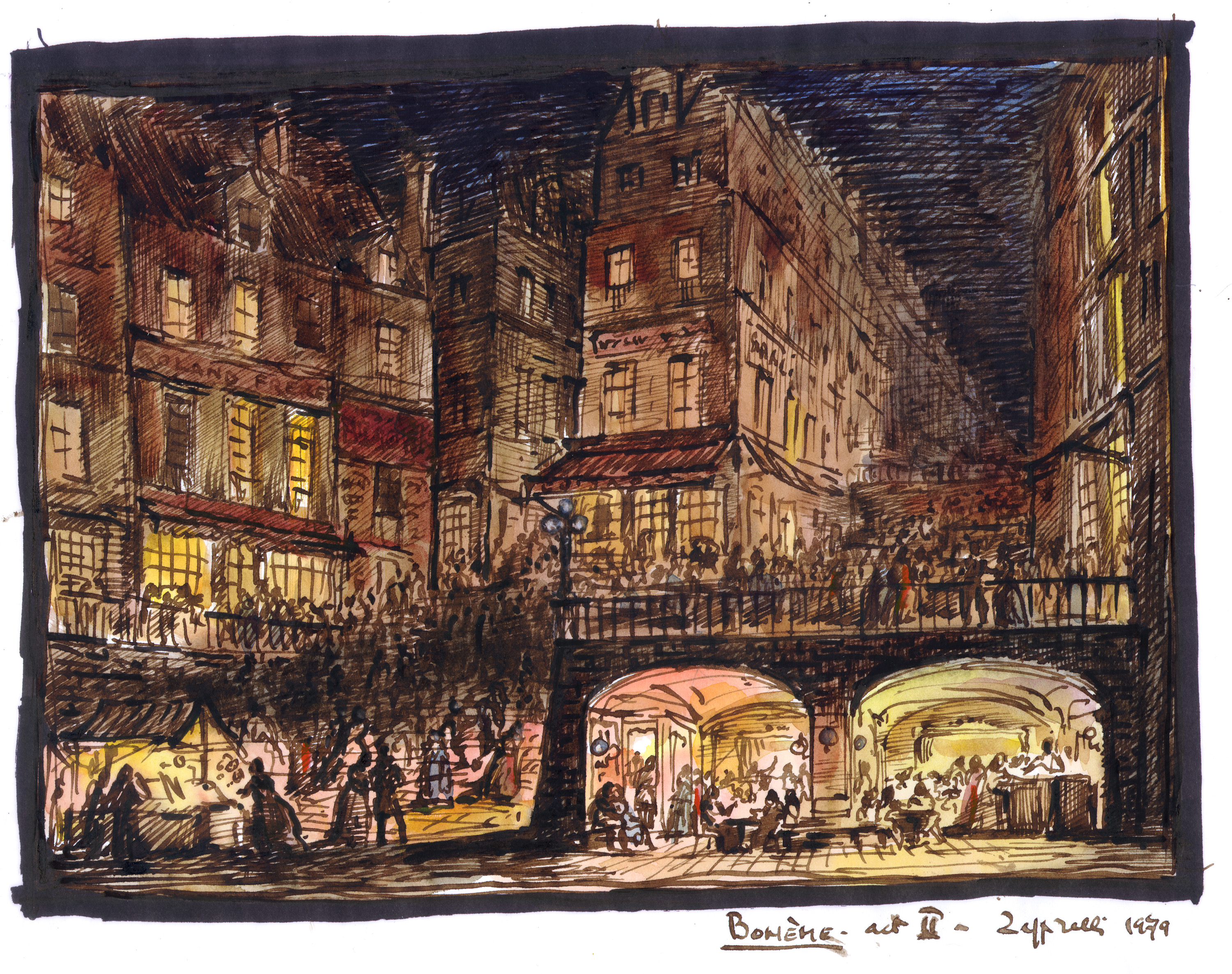 Zeffirelli's set design for Act II of La Bohème
For the second act, you created one of the most spectacular sets in the Met's repertoire. Do you remember putting it on stage for the first time?
Yes, and I saw how right the idea was. I'm proud of it, and I like to imagine, perhaps a little arrogantly, that if Puccini were alive to see it, he would like it.
The production will be transmitted to movie theaters around the world as part of the Met's Live in HD series. You turned La Traviata and Otello into two very successful movies in the eighties.
Many of my productions have been taped, the way they're performed on stage. But filming opera is a completely different art. It's two arts put together to create something different and unique. All the muses are joining hands to make an opera performance happen: music, dance, singing, drama, scenery, philosophy, poetry—it's a complete planet of art. I think a filmed opera, if it's very well done, is the best thing you can ever see in the performing arts.