American Ballet Theatre 2019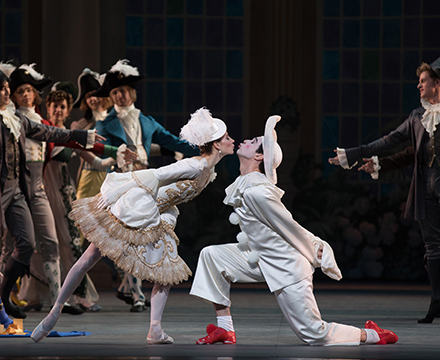 Select a Full Series subscription by day of the week and number of performances. Full Series subscribers enjoy:
Guaranteed same seats
Priority seating before all other subscribers and Single Ticket buyers
Advance access to single tickets
FREE ticket exchange privileges.
Subscribe today to American Ballet Theatre's 2019 Spring Season and enjoy:
America's National Ballet Company® featuring the world's greatest dancers on the majestic Metropolitan Opera House stage.
Ballet repertoire of unparalleled breadth, featuring the American Premiere of Jane Eyre, a thrilling adaptation of the classic novel with choreography by Cathy Marston, as well as a World Premiere ballet by Artistic in Residence Alexei Ratmansky, presented in a performance featuring three of his inventive works.
Exclusive subscriber benefits, including Priority Seating, Advance Access to Individual Tickets, and FREE Ticket Exchange Privileges. Plus, lock-in prices now, as prices may increase, based on demand.
Subscription Packages begin at $66
If you have already subscribed to the 2019 ABT spring season, you are eligible to Purchase Single Tickets.