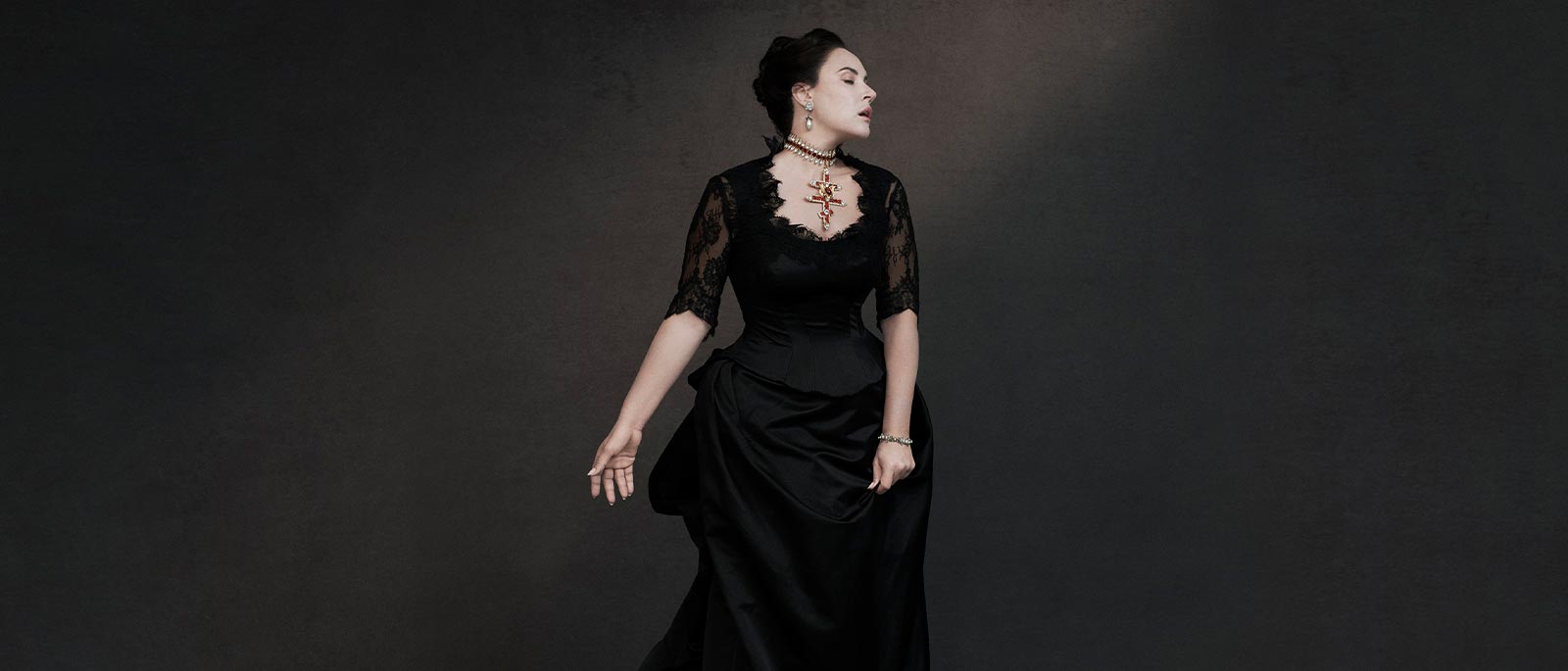 Overview
Umberto Giordano's exhilarating drama returns to the Met repertory for the first time in 25 years. Packed with memorable melodies, showstopping arias, and explosive confrontations, Fedora requires a cast of thrilling voices to take flight, and the Met's new production promises to deliver. Soprano Sonya Yoncheva, one of today's most riveting artists, sings the title role of the 19th-century Russian princess who falls in love with her fiancé's murderer, Count Loris, sung by star tenor Piotr Beczała. Soprano Rosa Feola is the Countess Olga, Fedora's confidant, and baritone Lucas Meachem is the diplomat De Siriex, with much-loved Met maestro Marco Armiliato conducting. Director David McVicar delivers a detailed and dramatic staging based around an ingenious fixed set that, like a Russian nesting doll, unfolds to reveal the opera's three distinctive settings—a palace in St. Petersburg, a fashionable Parisian salon, and a picturesque villa in the Swiss Alps. This live cinema transmission is part of the Met's award-winning Live in HD series, bringing opera to movie theaters across the globe.
English StreamText captioning is available for the Met's transmission of Fedora here. A transcript of the transmission will also be available to view after the live performance.
Buy tickets for Fedora live in the opera house here.
Production a gift of The Sybil B. Harrington Endowment Fund and John C. and Sylvia M. Hughes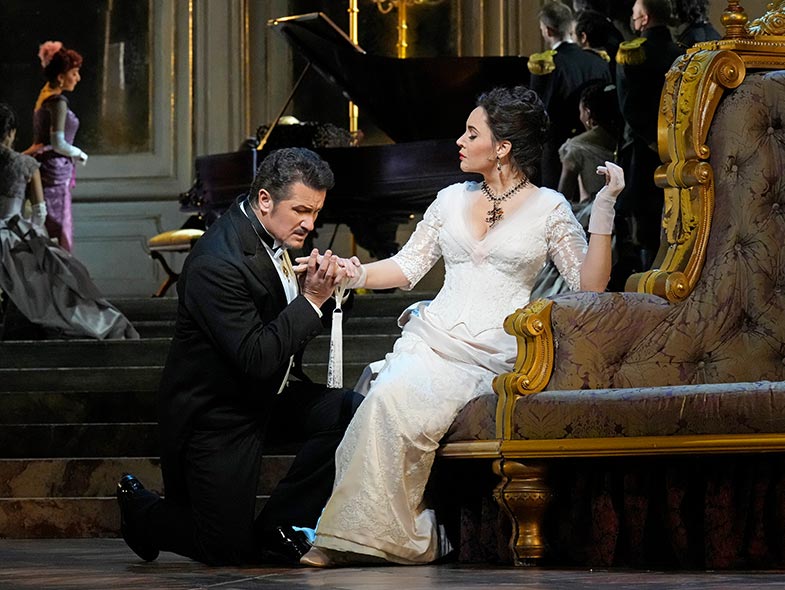 World premiere: Teatro Lirico, Milan, 1898
Umberto Giordano's Fedora is an emblematic opera of the verismo style, a genre that exploded in Italy in the 1890s and impressed global audiences with its raw emotional power. Giordano was a slightly younger member of the generation of composers known as the Giovane Scuola (the "Young School"), whose brash rejection of previous notions of good musical taste (with such refinements as counterpoint, coloratura techniques, and elegantly poetic lyrics), direct appeal to gut-level emotion, and narrative emphasis on common people in extreme situations seemed apt for the modern, industrialized world. The noble characters in Fedora are not common folk, but they are nonetheless recognizable, contemporary people with relatable human passions and faults.
Creators
Umberto Giordano (1867–1948) was a composer from southern Italy who scored successes with his operas Andrea Chénier, Fedora, and Madame Sans-Gêne (also based on a Sardou drama and which had its world premiere at the Metropolitan Opera in 1915). The libretto is by Antonio Colautti (1851–1914), an Italian journalist and political writer who also wrote the libretto for Cilea's Adriana Lecouvreur. The source of the opera is a play by Victorien Sardou (1831–1908), the prolific and highly successful dramatist who created Fédora and many subsequent plays for the legendary actress Sarah Bernhardt.
Set Designer
Charles Edwards
Costume Designer
Brigitte Reiffenstuel
Lighting Designer
Adam Silverman
Movement Director
Sara Erde
Setting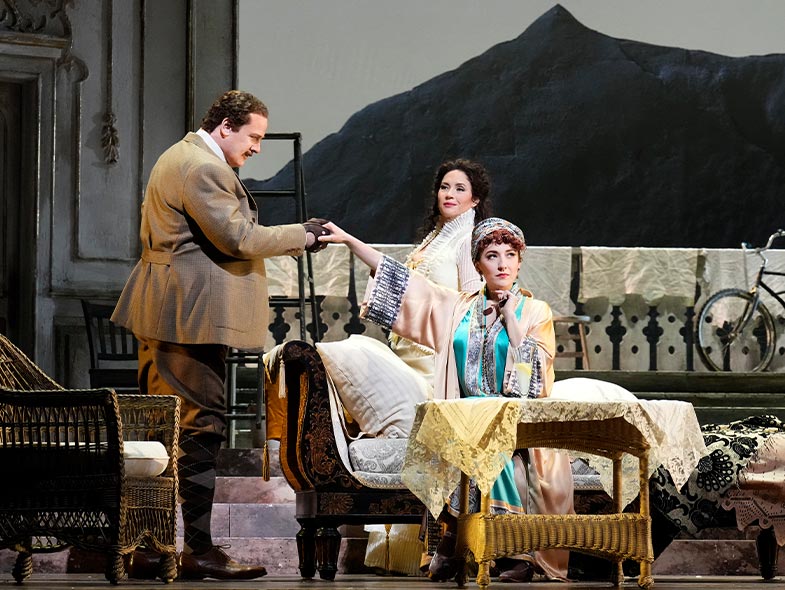 The opera takes place in the 1880s in three different European locales, one for each act: Imperial St. Petersburg, high-society Paris, and idyllic Switzerland. These settings are part of the opera's profile of "romanticized realism," each being simultaneously actual and exotic.
Music
Fedora's score is a magnificent compilation of verismo ideals. The lead soprano's capacity for love is first expressed by the orchestra in the prelude, becoming one of the two love motifs that recur throughout the opera. The other is the tenor's, first expressed in his Act II aria, "Amor ti vieta," a classic of the short, intense, cascading style of melody for which this genre of opera was noted. The two leads' love culminates in a spectacular duet at the end of Act II, with other ardent solos including Fedora's Act I oath aria, "Su questa santa croce," Loris's short, punchy love aria in Act III, "Te sola io guardo," and her Act III remorseful prayer, "Dio di giustizia."