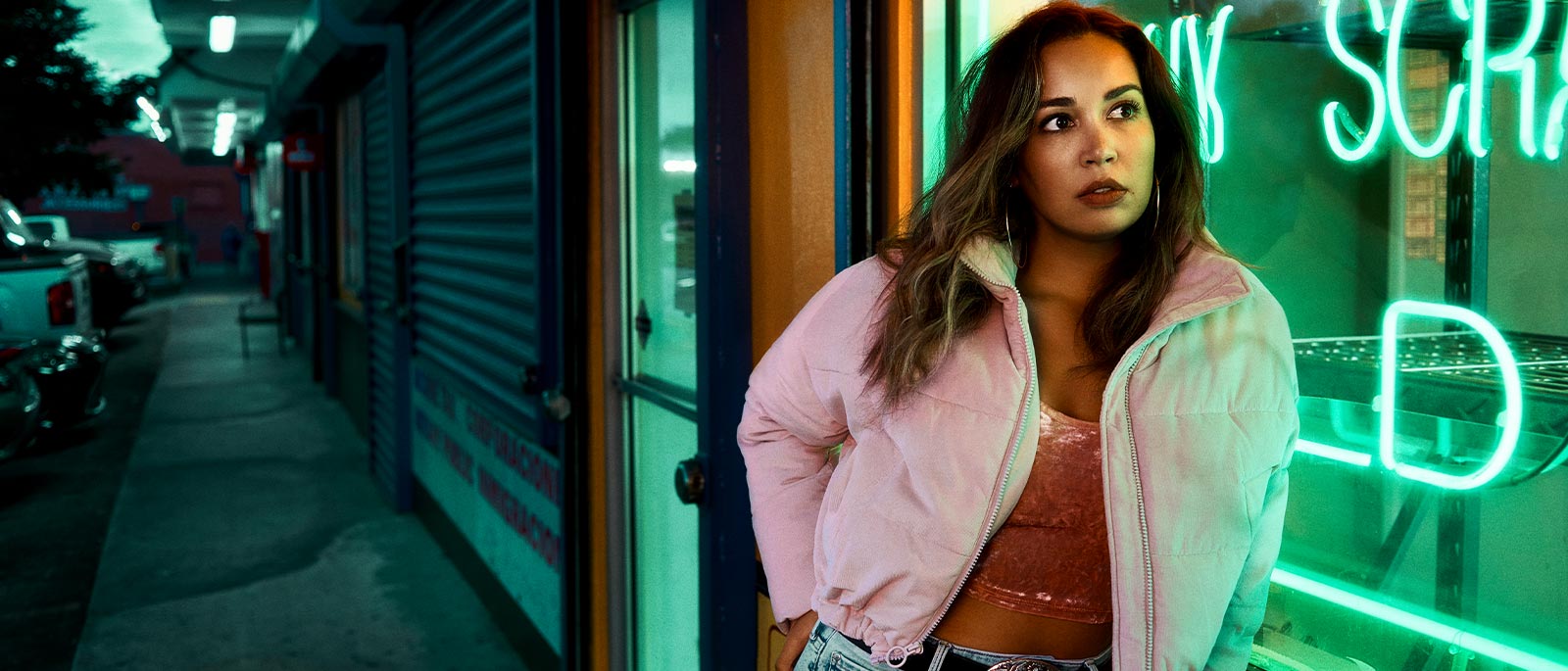 Gaetano Donizetti
Lucia di Lammermoor
Overview
On May 21, soprano Nadine Sierra takes on one of the repertory's most formidable and storied roles, the haunted heroine of Lucia di Lammermoor, in an electrifying new staging by in-demand Australian theater and film director Simon Stone, conducted by Riccardo Frizza. Show-stopping tenor Javier Camarena adds to the bel canto fireworks as Lucia's beloved, Edgardo, with baritone Artur Ruciński as her overbearing brother, Enrico, and bass-baritone Christian Van Horn as her tutor, Raimondo. This live cinema transmission is part of the Met's award-winning Live in HD series, bringing opera to movie theaters across the globe.
English StreamText captioning is available for the Met's transmission of Lucia di Lammermoor here. A transcript of the transmission will also be available to view after the live performance.
Buy tickets for Lucia di Lammermoor live in the opera house here.
A co-production of the Metropolitan Opera and LA Opera
Production a gift of the Estate of Michael L. Tapper, M.D., and the Rosalie J. Coe Weir Endowment Fund
Languages
Languages sung in
Lucia di Lammermoor
Titles
Title languages displayed for
Lucia di Lammermoor
Met Titles In
English
German
Spanish
Italian
Timeline
Timeline for the show,
Lucia di Lammermoor
Estimated Run Time
3 hrs 25 mins
House Opens

Act I

45 mins

Intermission

30 mins

Act II

40 mins

Intermission

30 mins

Act III

60 mins

Opera Ends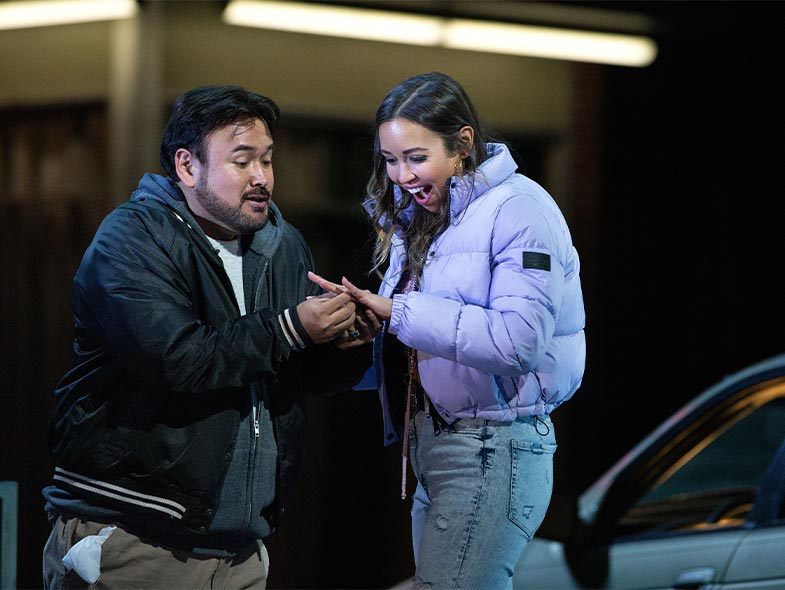 World premiere: Teatro San Carlo, Naples, 1835
The character of Lucia has become an icon in opera and beyond, an archetype of the constrained woman asserting herself in society. She reappears as a touchstone for such diverse later characters as Flaubert's adulterous Madame Bovary and the repressed Englishmen in the novels of E. M. Forster. The insanity that overtakes and destroys Lucia, depicted in opera's most celebrated mad scene, has especially captured the public imagination. Donizetti's handling of this fragile woman's state of mind remains seductively beautiful, thoroughly compelling, and deeply disturbing.
Creators
Gaetano Donizetti (1797–1848) composed about 75 operas plus orchestral and chamber music in a career abbreviated by mental illness and premature death. Most of his works, with the exceptions of the ever-popular Lucia and the comic gems L'Elisir d'Amore and Don Pasquale, disappeared from the public eye after his death, but critical and popular opinion of the rest of his huge opus has grown considerably over the past 50 years. Librettist Salvadore Cammarano (1801–52) also provided libretti for Verdi (Luisa Miller and Il Trovatore). The source for this opera was The Bride of Lammermoor, a novel by Sir Walter Scott (1771–1832).
Set Designer
Lizzie Clachan
COSTUME DESIGNERS
Alice Babidge and Blanca Añón
LIGHTING DESIGNER
James Farncombe
Projection Designer
Luke Halls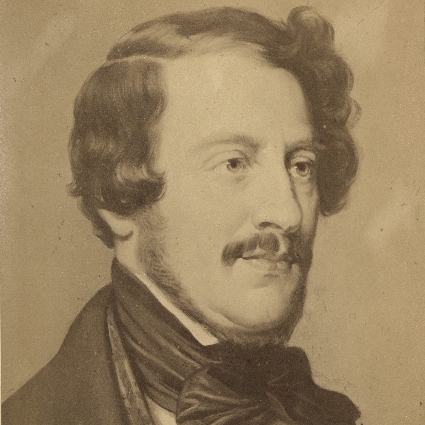 Composer
Gaetano Donizetti
Setting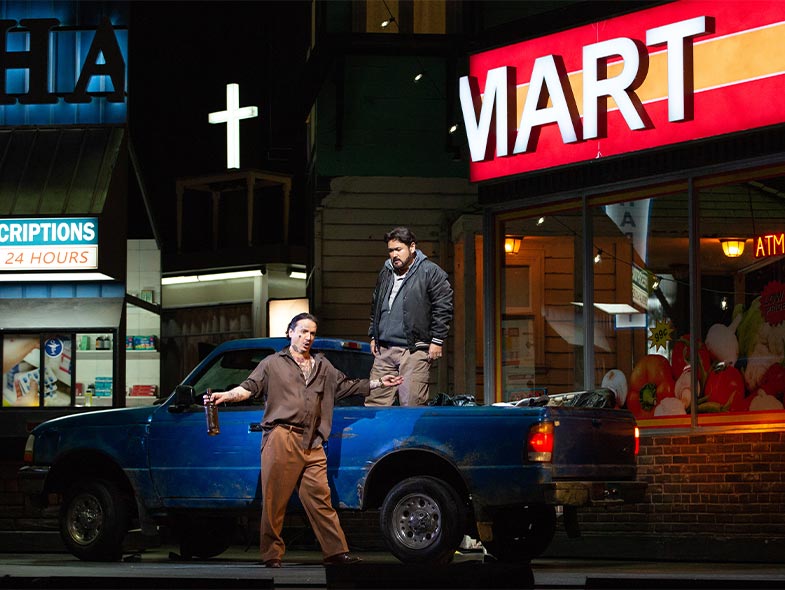 The tale was originally set in Scotland, which, to artists of the Romantic era, signified a wild landscape on the fringe of Europe, with a culture burdened by a French-derived code of chivalry and an ancient tribal system. Civil war and tribal strife are recurring features of Scottish history, creating a background of fragmentation reflected in both Lucia's family situation and her own fragile psyche. The design of the Met's new production by Simon Stone suggests a present-day American Rust Belt, an area once prosperous but now fallen into decline and neglect.
Music
Donizetti's operas and those of his Italian contemporaries came to be classified under the heading of bel canto ("beautiful singing"), a genre that focused on vocal agility and lyrical beauty to express drama. Today, the great challenge in performing this music lies in finding the right balance between elegant but athletic vocalism and dramatic insight. Individual moments from the score that can be charming on their own take on increased dramatic force when heard within the context of the piece, perhaps most apparent in the soprano's extended Mad Scene in Act III.