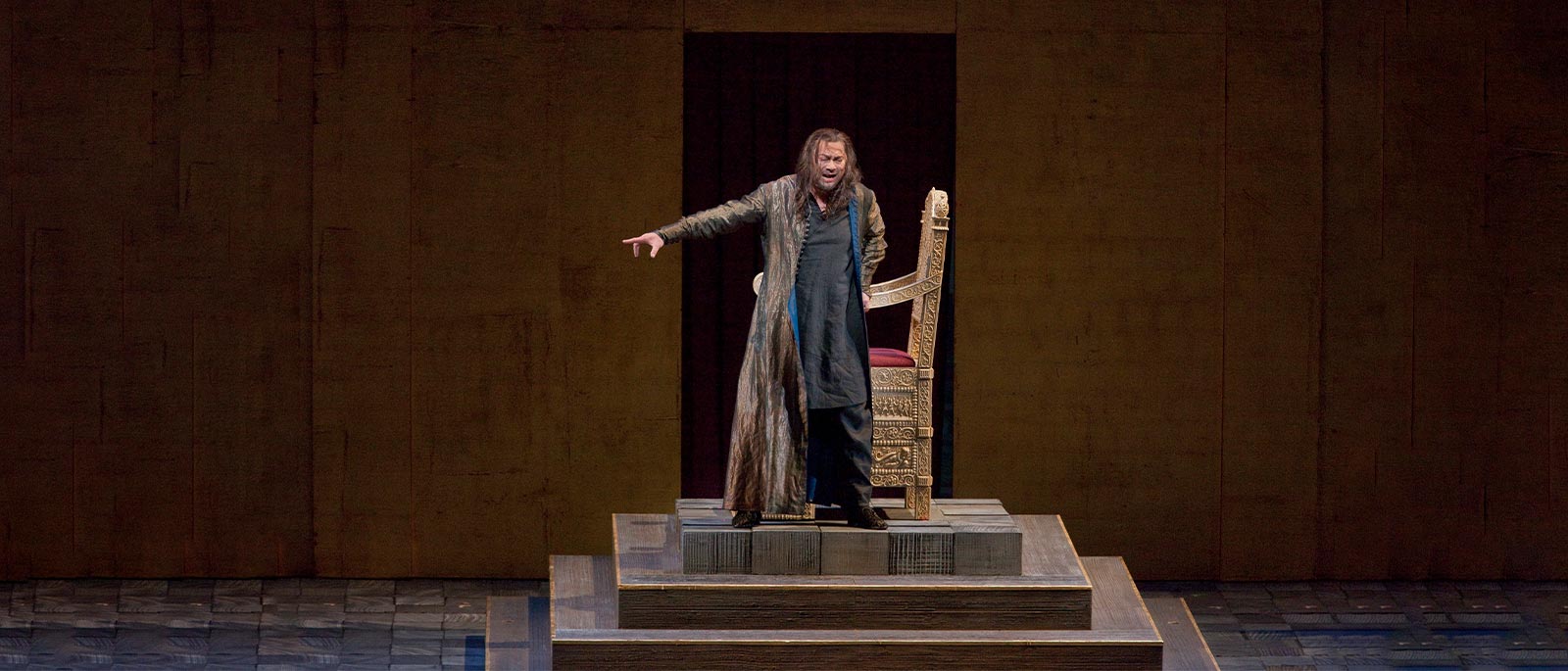 Modest Mussorgsky
Boris Godunov
Overview
Bass René Pape, the world's reigning Boris, reprises his overwhelming portrayal of the tortured tsar caught between grasping ambition and crippling paranoia, kicking off the Live in HD season on October 9, 2021. Conductor Sebastian Weigle leads Mussorgsky's masterwork, a pillar of the Russian repertoire, in its original 1869 version. Stephen Wadsworth's affecting production poignantly captures the hope and suffering of the Russian people as well as the tsar himself. This live cinema transmission is part of the Met's award-winning Live in HD series, bringing opera to movie theaters across the globe.
Buy tickets for Boris Godunov live in the opera house here.
Languages
Languages sung in
Boris Godunov
Titles
Title languages displayed for
Boris Godunov
Met Titles In
Timeline
Timeline for the show,
Boris Godunov
Estimated Run Time
2 hrs 20 mins
House Opens

140 mins

Opera Ends
Creators
Modest Mussorgsky (1839–81) was a Russian composer famous for seeking an authentic national voice in his music. He is chiefly remembered for this opera and the unfinished Khovanshchina, the tone poem Night on Bald Mountain, the piano suite Pictures at an Exhibition, and a number of songs. But the alcoholism that contributed to his early death hindered his output. For the libretto of Boris Godunov, the composer adapted the 1825 drama by Alexander Sergeyevich Pushkin (1799–1837), who is considered the father of modern Russian literature.
PRODUCTION
Stephen Wadsworth
Set Designer
Ferdinand Wögerbauer
COSTUME DESIGNER
Moidele Bickel
LIGHTING DESIGNER
Duane Schuler
Fight Director
Steve Rankin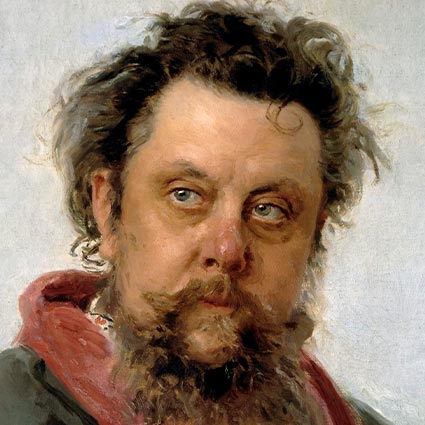 Composer
Modest Mussorgsky
Librettist
Terrence McNally