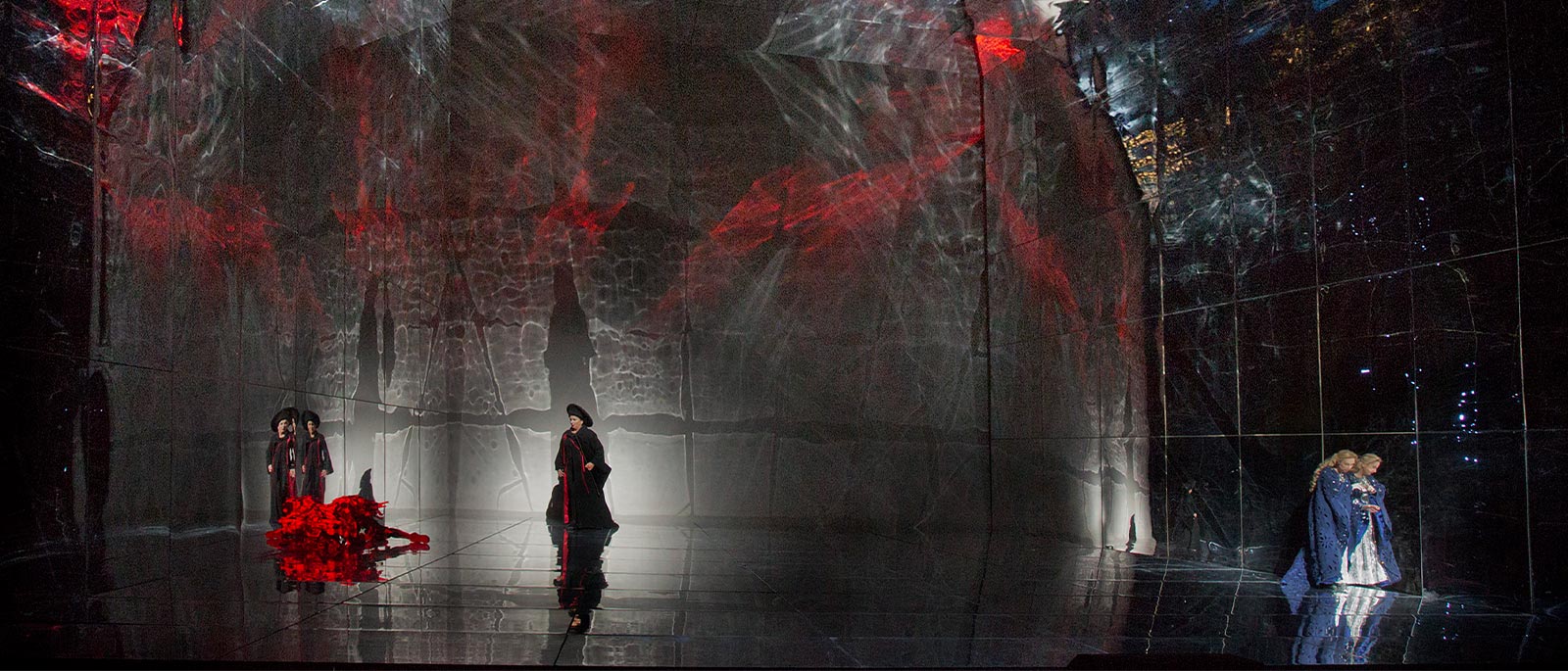 Richard Strauss
Die Frau ohne Schatten
Overview
Yannick Nézet-Séguin conducts Herbert Wernicke's sensational staging of Strauss's magisterial vision of otherworldly love, live in cinemas April 24. Tenor Klaus Florian Vogt and soprano Elza van den Heever are the unearthly Emperor and Empress (the woman without a shadow), baritone Michael Volle and soprano Nina Stemme are the earthbound Barak and his wife, and soprano Evelyn Herlitzius is the sinister Nurse. This live cinema transmission is part of the Met's award-winning Live in HD series, bringing opera to more than 2,200 theaters in more than 70 countries worldwide.
Buy tickets for Die Frau ohne Schatten live in the opera house here.
Production a gift of a Managing Director and his wife
Revival a gift of Robert L. Turner
Languages
Languages sung in
Die Frau ohne Schatten
Titles
Title languages displayed for
Die Frau ohne Schatten
Met Titles In
Timeline
Timeline for the show,
Die Frau ohne Schatten
Estimated Run Time
4 hrs 28 mins
House Opens

Act I

71 mins

Intermission

29 mins

Act II

69 mins

Intermission

28 mins

Act III

71 mins

Opera Ends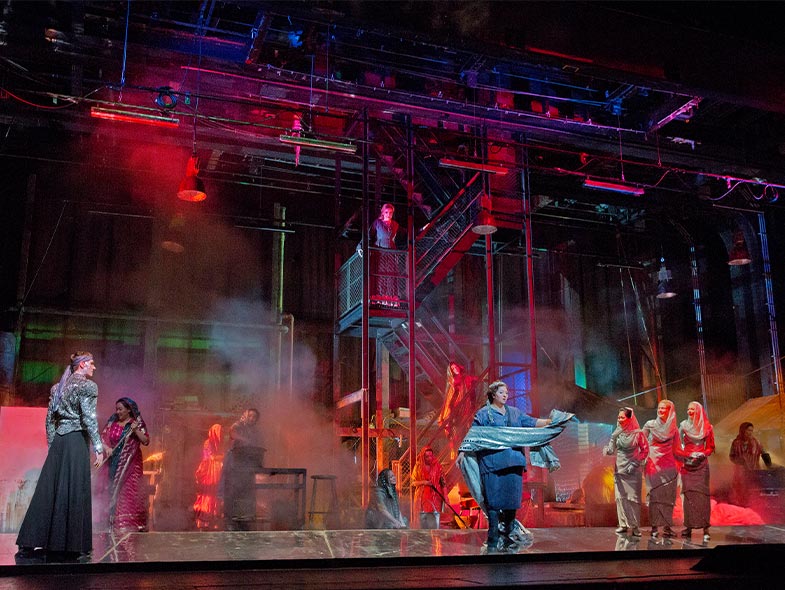 World Premiere: Vienna State Opera, 1919
The fourth collaboration of Richard Strauss and librettist Hugo von Hofmannsthal was in many ways their most ambitious: a heavily symbolic morality tale about love and marriage that unfolds in a fairy-tale world of multiple dimensions, from the gritty and earthy to the ethereal. Strauss and Hofmannsthal's creation of such a grand tale of husbands, wives, and children was informed by the trauma of World War I and the collapse of the Habsburg Empire. The resulting opera is unique: a colossal structure of lofty fantasy that glorifies the simple pleasures of family life and love over exotic illusions of happiness.
Creators
Richard Strauss (1864–1949) composed an impressive body of orchestral works and songs before turning to opera. His opera Elektra (1909), was his first collaboration with Hugo von Hofmannsthal (1874–1929), a partnership that became one of the most remarkable in theater history. Hofmannsthal emerged as an author and poet within the fervent intellectual atmosphere of Vienna at the turn of the last century.
PRODUCTION
Herbert Wernicke
SET, COSTUME, AND LIGHTING DESIGNER
Herbert Wernicke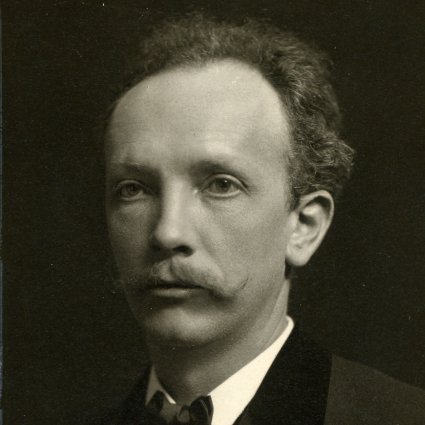 Setting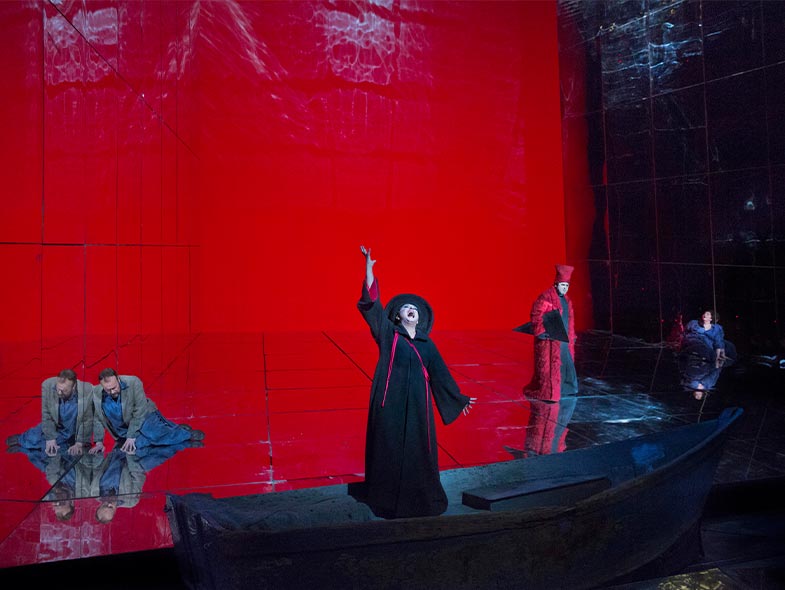 The opera takes place in the mythical Empire of the South-Eastern Islands. The story moves between the humble dwelling of the Dyer and his Wife, in and around the palace of the Emperor and the Empress, in the forest, and in a grotto beneath the realm of the spirit god Keikobad.
Music
Strauss's score calls for extraordinarily large musical forces, including an onstage orchestra of winds and brass (plus thunder machine and organ), in addition to a large pit orchestra with such augmentations as glass harmonica, two celestas, and an extravagant percussion section that features a slapstick, castanets, and Chinese gongs. The vocal writing is remarkable, and all five lead roles require great strength, stamina, and musicality: beyond penetrating the dense orchestration, the singers are also expected to produce elegant and even delicate passages.