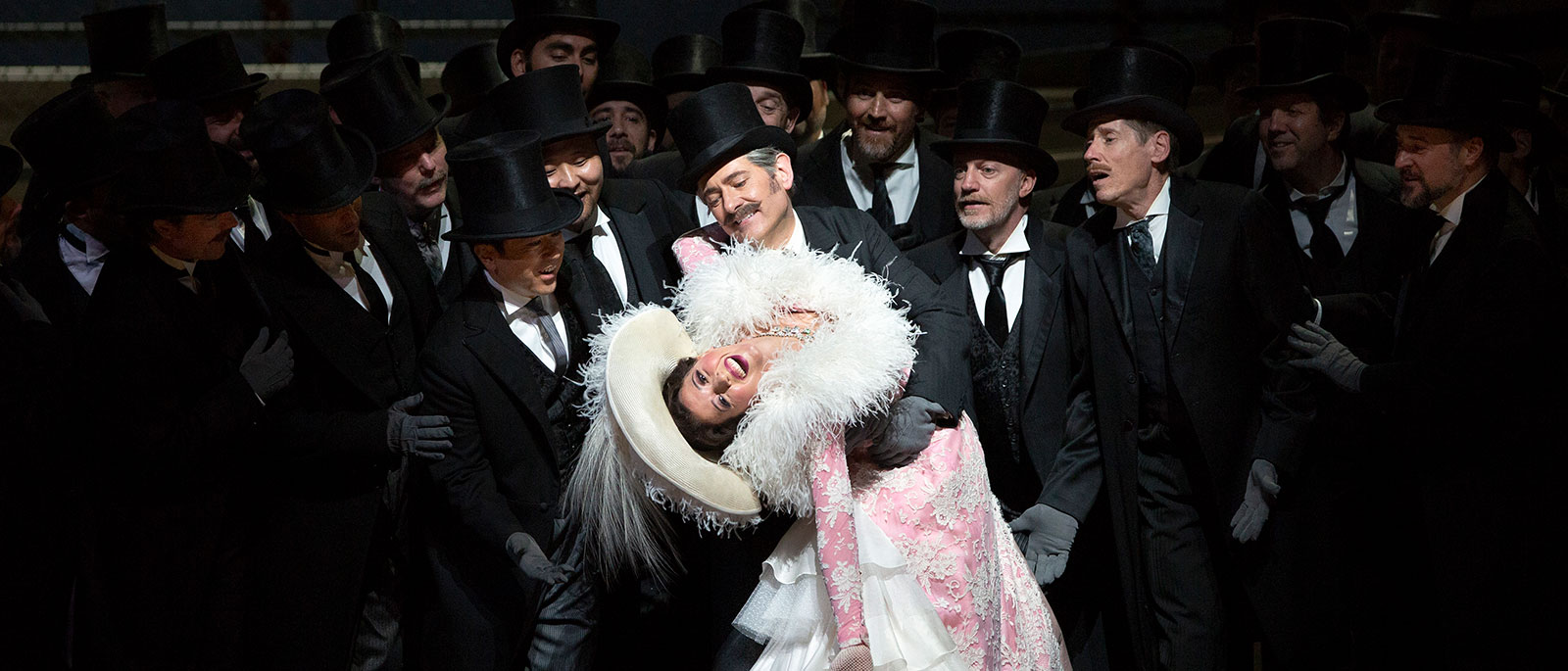 *Please note that not all theaters present every Live in HD event. Check with your local cinema for specific dates and times.
Many theaters also show encore screenings of Live in HD transmissions, with dates varying by territory. Please check your local cinema listings.
Overview
Exhilarating soprano Lisette Oropesa returns to cinemas on October 26 as the irresistible title character, the tragic beauty who yearns for the finer things in life. Tenor Michael Fabiano is the besotted Chevalier des Grieux, whose desperate love for Manon proves their undoing. Maurizio Benini conducts Massenet's sensual score. This live cinema transmission is part of the Met's award-winning Live in HD series, bringing opera to more than 2,200 theaters in more than 70 countries worldwide.
Buy tickets for Manon live in the opera house here.

A co-production of the Metropolitan Opera; Royal Opera House, Covent Garden, London; Teatro alla Scala, Milan; and Théâtre du Capitole de Toulouse
Production a gift of The Sybil B. Harrington Endowment Fund
Timeline
Timeline for the show,
Manon
Estimated Run Time
4 hrs 2 mins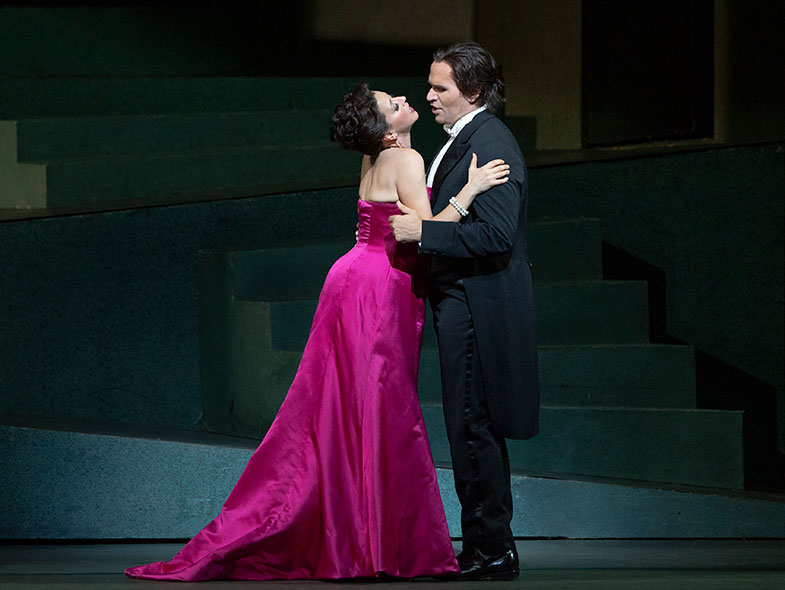 Premiere: Opéra Comique, Paris, 1884. A take on the quintessentially French tale of the beautiful young woman who is incapable of forsaking both love and luxury, Massenet's Manon features one of the truly unforgettable, irresistible, and archetypal female characters in opera. While the story is firmly set in class and gender issues of the past, the character of Manon herself is timeless, convincing, and familiar. The opera has been a success ever since its premiere, championed by a diverse roster of singers who have cherished its dramatic opportunities, exalted style, and ravishing music.
Creators
Jules Massenet (1842–1912), a French composer wildly popular in his day, was noted for his operas, songs, and oratorios. While Manon has maintained a steady place in the repertory, in recent decades, several of his other operas, especially Werther (1892) and Thaïs (1894), have been performed more frequently. His librettists for Manon were Henri Meilhac (1831–1897) and Philippe Gille (1831–1901), who adapted the hugely influential novel L'Histoire du Chevalier des Grieux et de Manon Lescaut by the colorful Abbé Prévost (1697–1763).
SET DESIGNER
Chantal Thomas
COSTUME DESIGNER
Laurent Pelly
LIGHTING DESIGNER
Joël Adam
CHOREOGRAPHER
Lionel Hoche
ASSOCIATE DIRECTOR
Christian Räth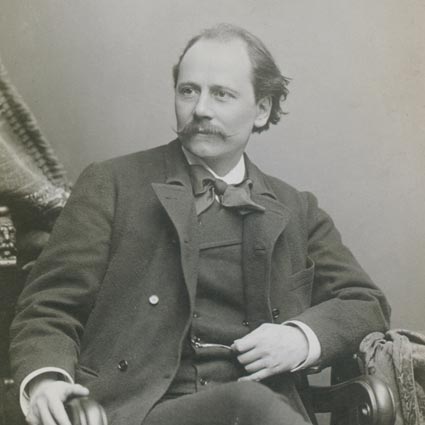 Articles
Setting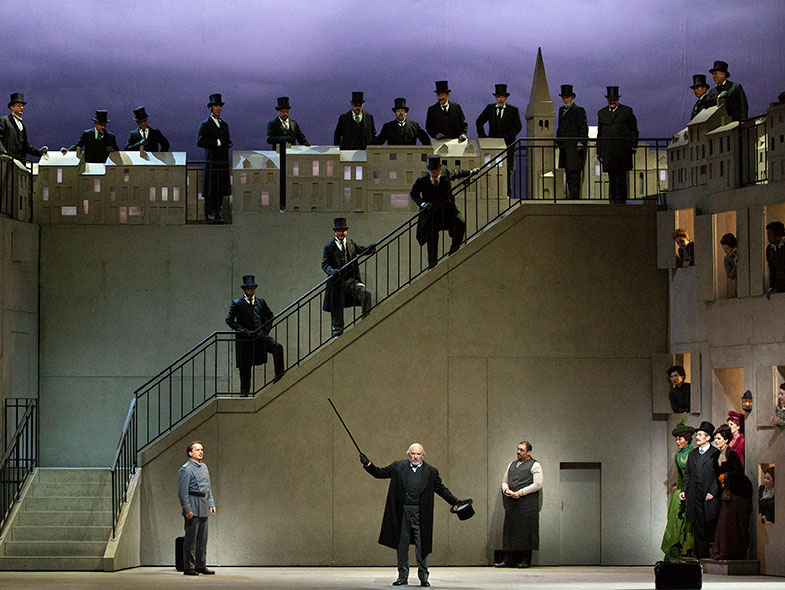 The opera is set in and around Paris, with familiar landmarks such as the church of St. Sulpice forming important reference points in the story. The opera was originally set in the early 18th century, but the Met's current production places the story in the late 19th century, the so-called "Belle Époque" and the time when the opera was written.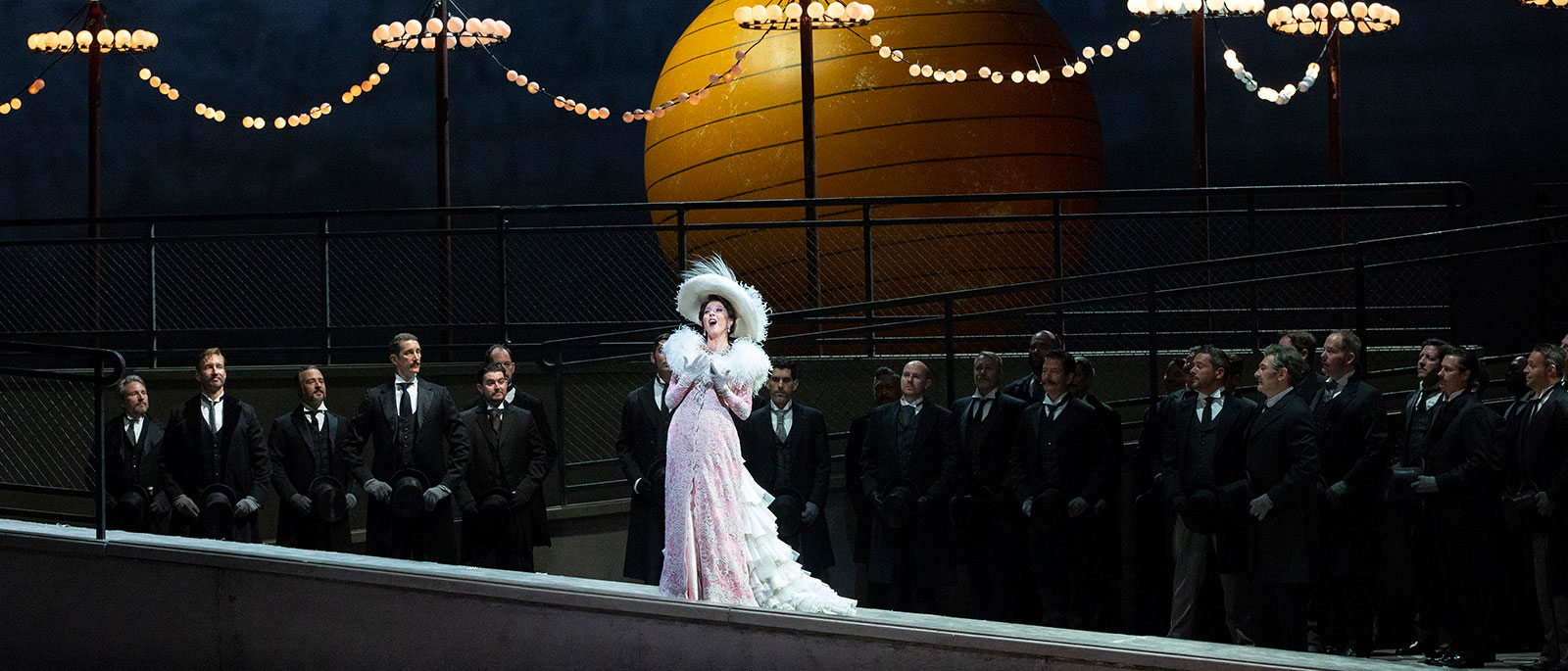 Music
Massenet's score captures the drama of his most memorable heroine with deft craftsmanship, expressive vocal and orchestral writing, and an almost unparalleled level of sensuality. There is no shortage of passion, but much of the music's romance is different from what one would expect in an Italian opera, or even a more earthy French work such as Carmen. Some of the most dramatically (and erotically) charged passages rely on the simplest effects.