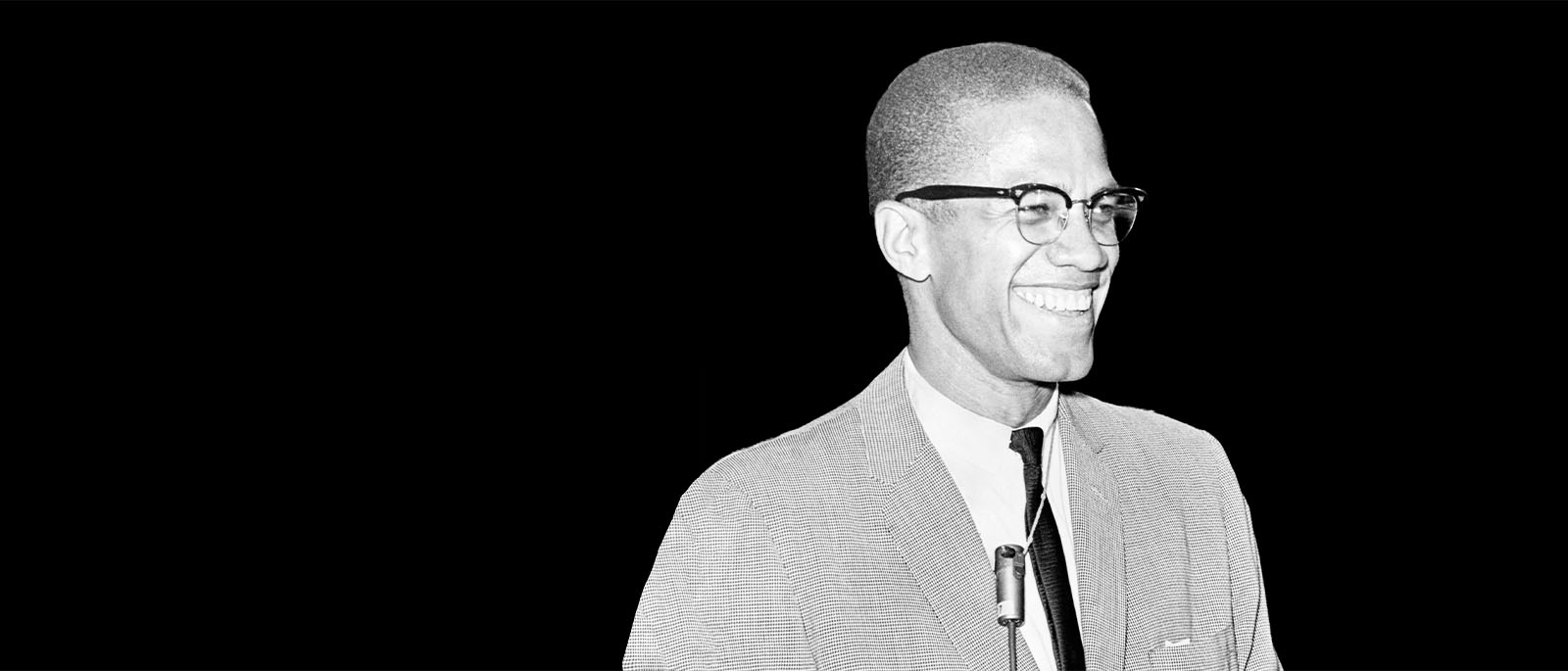 Marathon Reading of The Autobiography of Malcolm X as Told to Alex Haley
This production ran: Oct 29
This Production is in the past
Overview
On Sunday, October 29, from 6AM to midnight, the Met will embark on a marathon reading of the entire Autobiography of Malcolm X, as Told to Alex Haley, presented on the Grand Tier of the Metropolitan Opera House, in connection with the company premiere of Anthony Davis's opera X: The Life and Times of Malcolm X. The reading is free and open to the public, and all members of the community are invited to hear the words of the iconic civil rights leader delivered live by an array of performers, writers, artists, scholars, students, and others. Thulani Davis, the opera's librettist, has organized the event in collaboration with the acclaimed Elevator Repair Service theater company, which specializes in durational readings. Geoffrey Jackson Scott joins the creative team to bring this monumental project to life.
This epic 18-hour reading, the first time ever that the complete book has been presented publicly in this way, promises to be a landmark event for the Met and for New York City.
Click here for more information about the Met premiere of X: The Life and Times of Malcolm X, and to buy tickets.
Capacity and seating at this event is limited. Entry at specific times cannot be guaranteed.
Co-produced by the Metropolitan Opera and Elevator Repair Service in collaboration with Thulani Davis and Geoffrey Jackson Scott
Presented by the Metropolitan Opera
Readers
As of October 26, 2023
Jafari S. Allen
Wayne Arthur
Hon. David C. Banks
Francois Battiste
Dee Beasnael*
Calli Belgrave-Samms
Ato Blankson-Wood
Helena Brown
Raehann Bryce-Davis
Charles Anthony Burks
Alicia Christian
Anthony Davis
Brittany Davis
Christopher Davis
Helga Davis
Angela Deverger
Scarlett London Diviney
Brian Fitzsousa
Kamilah Forbes
K. Todd Freeman
Raekwon Fuller
Daphne Gaines*
Chantelle Grant
Farah Jasmine Griffin
Anne Haley
Bill Haley
Makeda Hampton
Ken Harmon
Jeremy O. Harris
Leah Hawkins
Maurio Hines
Briana Hunter
Vijay Iyer
Michael R. Jackson
Kevin Ray Johnson
Maria E. Joseph
Umayah Kandeh
Mariame Keita
Michael Korie
Jarrod Lee
Will Liverman
Tracee Loran
Eric Lott
April Matthis*
Nicole Joy Mitchell
John Mphaki-Kokome
Jasmine Muhammad
Taiwan Norris
Robert O'Hara
Leslie Odom, Jr.
Oleode Oshotse
Michael Parham
Tamara Payne
Brandice Peltier
Mai Perkins
Tonya Pinkins
Cristina Pitter
Paula Ramirez
Kimberli N. Render
Greig Sargeant*
Dr. Ilyasah Shabazz
Regan Sims
Annette Spann-Lewis
Christopher-Rashee
Stevenson*
Kendall Thomas
Bryce Christian Thompson
Liesl Tommy
Peterson Townsend
Katelan Trần Terrell
Courtney B. Vance
Donna Walker-Kuhne
Stephanie Weeks*
Mercedes White
Jamaal L. Williams
Tammie Cheri Woods
Hon. Sheena Wright
*Member of Elevator Repair Service
Including representatives from:
The Apollo
The Brotherhood Sister Sol
Columbia University
The Greater Harlem Chamber of Commerce
Harlem School of the Arts
National Black Theatre
New York City agencies and departments
The cast of Anthony Davis's X: The Life and Times of Malcolm X
And many more members of New York's diverse artistic community