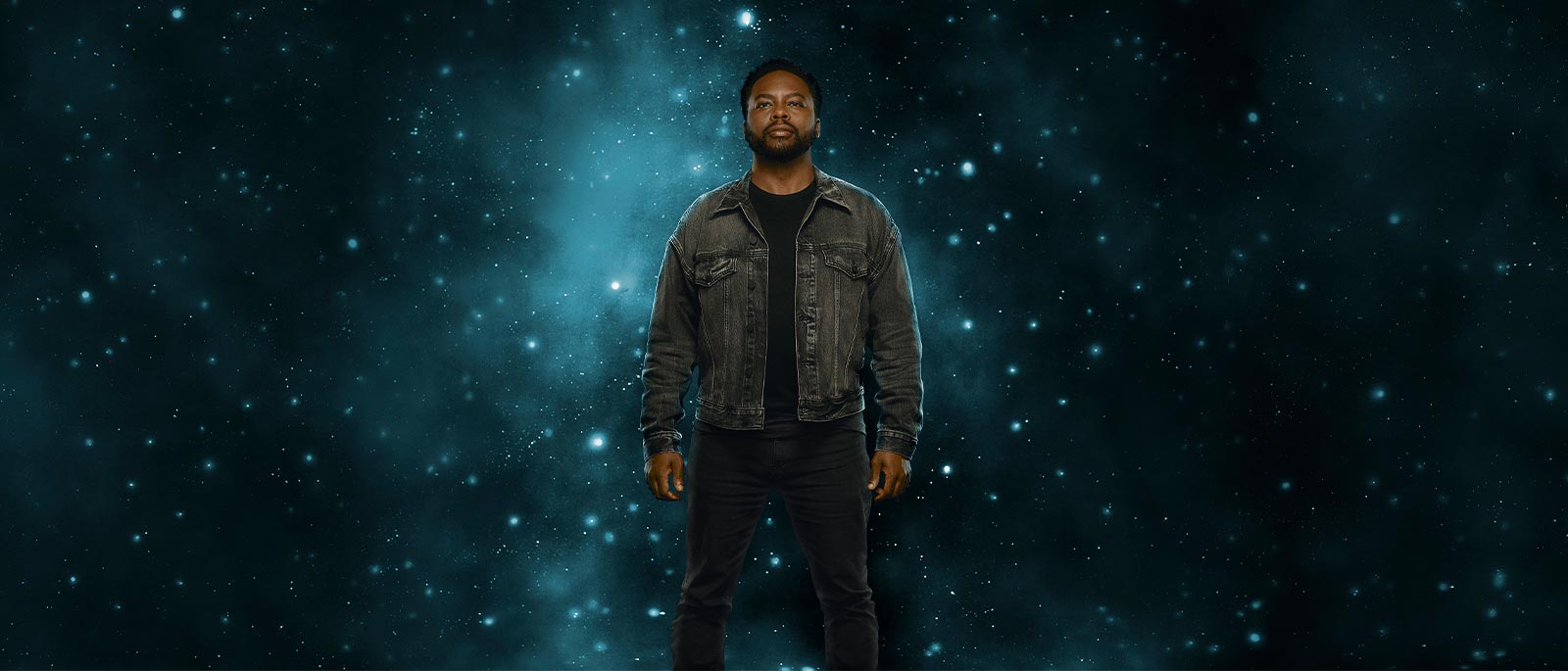 ANTHONY DAVIS / LIBRETTO BY THULANI DAVIS / STORY BY CHRISTOPHER DAVIS
X: The Life and Times of Malcolm X
This production ran: Nov 3 - Dec 2
This Production is in the past
$25 rush tickets are available for every performance and go on sale for Monday through Friday evening performances at noon, for matinees four hours before curtain, and for Saturday evenings at 2:00PM. Learn more about the Met's rush ticketing program here.
Overview
"True staying power ... Its unbroken flow from genre to genre [is] AS GRACEFUL AS ANYTHING IN OPERA ... Speaks to contemporary life ... Dreams of a better future ... Has the opportunity to become what is always should have been: AN AMERICAN CLASSIC." —The New York Times
"Not just a THOUGHT-PROVOKING show, it is also highly entertaining. YOU MUST GO SEE MALCOLM X." —MSNBC
Anthony Davis's groundbreaking and influential opera, which premiered in 1986, arrives at the Met at long last. Theater luminary and Tony-nominated director of Slave Play Robert O'Hara oversees a potent new staging that imagines Malcolm as an Everyman whose story transcends time and space. An exceptional cast of breakout artists and young Met stars enliven the operatic retelling of the civil rights leader's life. Baritone Will Liverman, who triumphed in the Met premiere of Fire Shut Up in My Bones, sings Malcolm X, alongside soprano Leah Hawkins as his mother, Louise; mezzo-soprano Raehann Bryce-Davis as his sister Ella; bass-baritone Michael Sumuel as his brother Reginald; and tenor Victor Ryan Robertson as Nation of Islam leader Elijah Muhammad. Kazem Abdullah conducts the newly revised score, which provides a layered, jazz-inflected setting for the esteemed writer Thulani Davis's libretto.
Please note that video cameras will be in operation during the November 14 and November 18 performances as part of the Met's Live in HD series of cinema transmissions.
Content Advisory: X: The Life and Times of Malcolm X contains strong language.
Music by Anthony Davis, libretto by Thulani Davis, story by Christopher Davis
A co-production of the Metropolitan Opera, Detroit Opera, Lyric Opera of Chicago, Opera Omaha, and Seattle Opera


Production a gift of The Fan Fox and Leslie R. Samuels Foundation, Inc. and The Ford Foundation
Additional support from the Francis Goelet Endowment Fund and the National Endowment for the Arts
X: The Life and Times of Malcolm X is part of the Neubauer Family Foundation New Works Initiative
Languages
Languages sung in
X: The Life and Times of Malcolm X
Titles
Title languages displayed for
X: The Life and Times of Malcolm X
Met Titles In
Timeline
Timeline for the show,
X: The Life and Times of Malcolm X
Estimated Run Time
3 hrs 20 mins
House Opens

Act I

60 mins

Intermission

20 mins

Act II

50 mins

Intermission

20 mins

Act III

50 mins

Opera Ends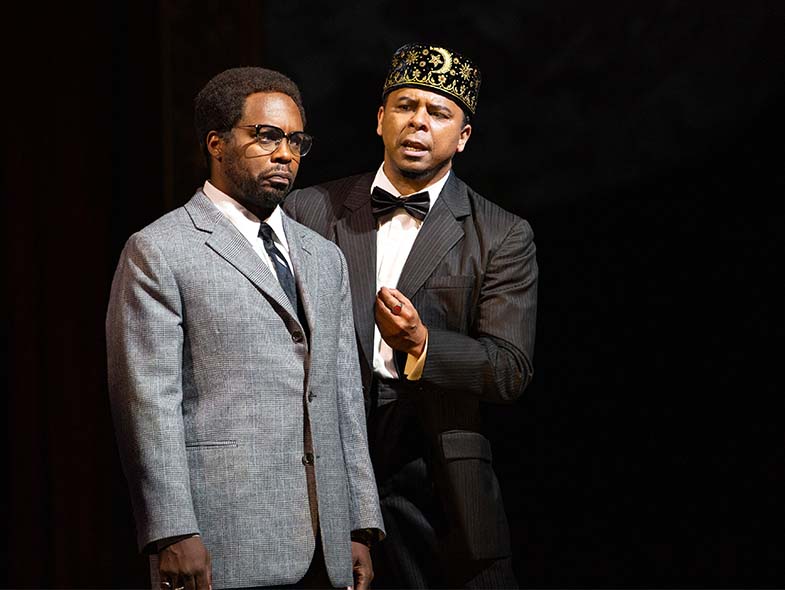 Premiere: New York City Opera, 1986
Anthony Davis's first opera, X: The Life and Times of Malcolm X dramatizes the life of the civil rights icon, but rather than explain, let alone beatify, its subject, the work is primarily focused on his personal transformation. It is also the journey of his audience and how they have perceived him, from victim of poverty to leader-agitator to martyr. Neither the music nor the libretto seeks to console nor superficially inspire, but always to engage and intrigue.
Creators
Anthony Davis (b. 1951) is an acclaimed improvisational jazz pianist, composer, and educator whose work draws upon several global musical traditions. He is best known for his operas, including Amistad, Wakonda's Dream, and The Central Park Five, the last earning him the Pulitzer Prize in Music. The composer's brother Christopher Davis (b. 1953) crafted the story for the opera, while their cousin, the poet, author, and journalist Thulani Davis (b. 1949), wrote the libretto.
Costume Designer
Dede Ayite
Lighting Designer
Alex Jainchill
Projection Designer
Yee Eun Nam
Choreographer
Rickey Tripp
Setting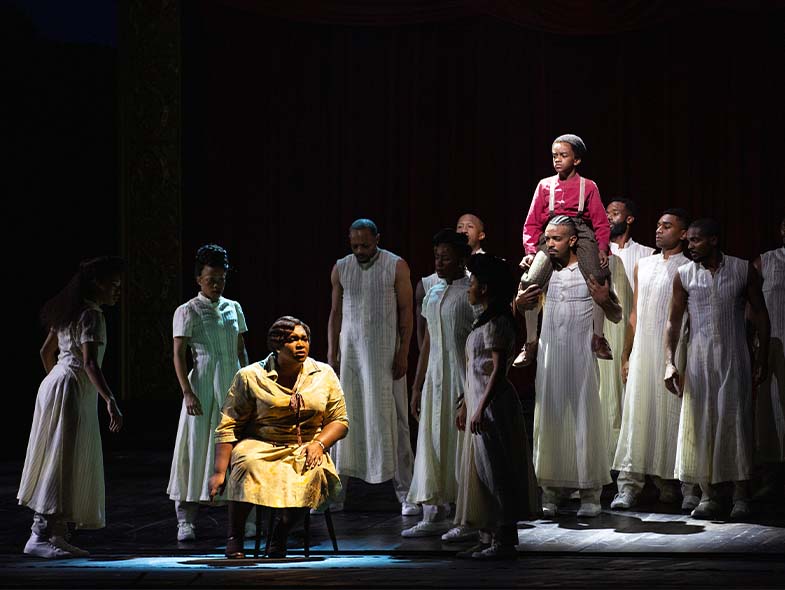 The opera presents 12 vignettes from the life of Malcolm X, from youth to his death: abject poverty in Depression-era Lansing to adolescence in Boston to Mecca (the site of his pivotal hajj, the traditional Muslim pilgrimage), as well as a number of places in New York City, including a mosque, the streets of Harlem, and, finally, the site of his assassination in 1965, the Audubon Ballroom at Broadway and West 165th Street.
Music
The score for this biographical drama is not unlike its central figure: complex, challenging, and undeniably compelling. Davis cites a vast range of inspirations, prominent among which are Wagner, Berg, Indonesian gamelan, South Indian drums, African dance rhythms, Black dance music, and music that Malcolm X cited as integral to his life and vision. In addition to traditionally composed scoring, there is also room for improvisation (conceived for Davis's octet, Episteme) as well as music written to sound improvised. And the real-life Malcolm X's speech patterns (often staccato in their sound) are very much at the center of his character's music.