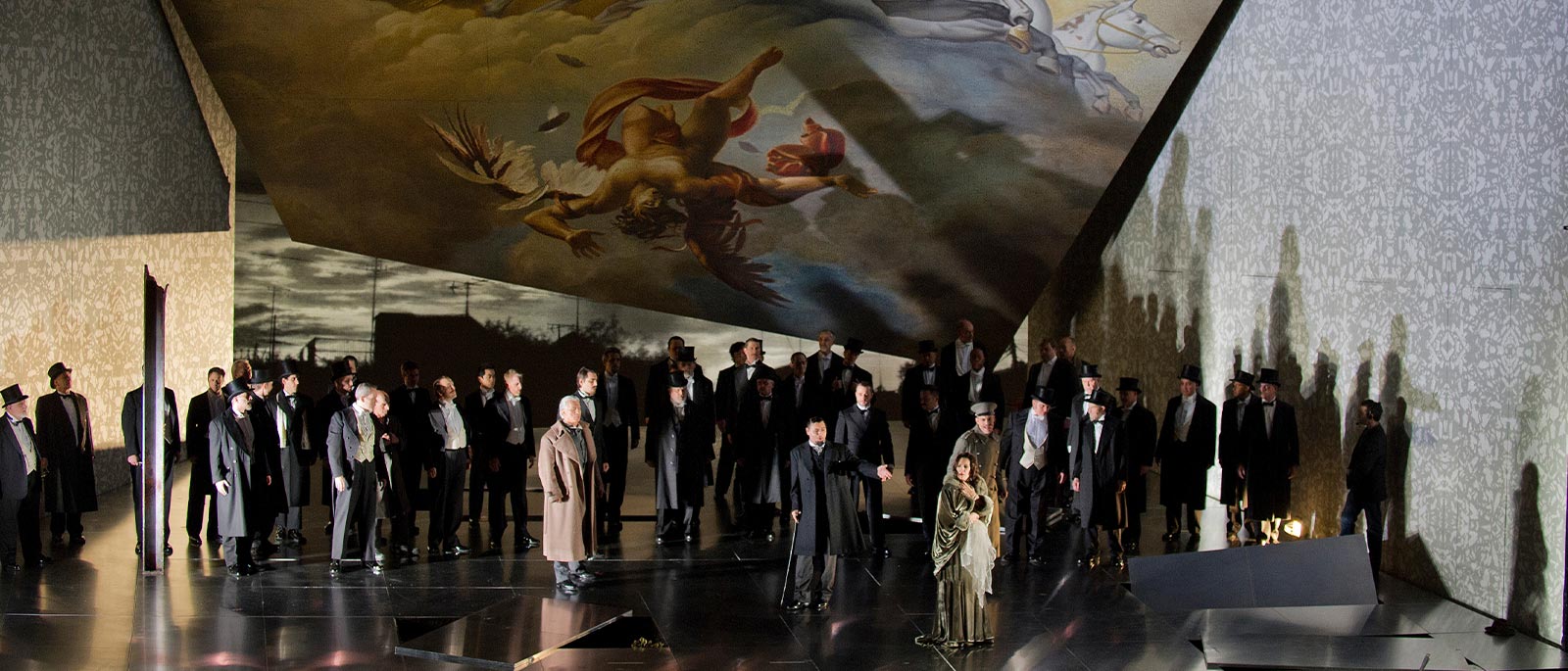 Giuseppe Verdi
Un Ballo in Maschera
Overview
Verdi's kaleidoscopic drama appears for the first time since 2015, with tenor Charles Castronovo making his Met role debut as the Swedish king whose love for his friend's wife spells his undoing. Carlo Rizzi conducts an all-star ensemble that features soprano Angela Meade as Amelia, the object of Gustavo's affections, and reigning Verdi baritone Quinn Kelsey as her husband, Count Anckarström. David Alden's striking production also includes mezzo-soprano Olesya Petrova as the fortune teller Ulrica and soprano Nina Minasyan in her Met debut as the precocious page Oscar.
Production a gift of the Betsy and Edward Cohen/Areté Foundation Fund for New Productions and Revivals and Daisy and Paul Soros
Additional support from The Gilbert S. Kahn & John J. Noffo Kahn Foundation and Mr. and Mrs. William R. Miller
Revival a gift of Rolex
Languages
Languages sung in
Un Ballo in Maschera
Titles
Title languages displayed for
Un Ballo in Maschera
Met Titles In
English
German
Spanish
Italian
Timeline
Timeline for the show,
Un Ballo in Maschera
Estimated Run Time
3 hrs 20 mins
House Opens

Act I

50 mins

Intermission

30 mins

Act II

35 mins

Intermission

30 mins

Act III

55 mins

Performance Ends
Cast
Select a date from the dropdown to filter cast by date of performance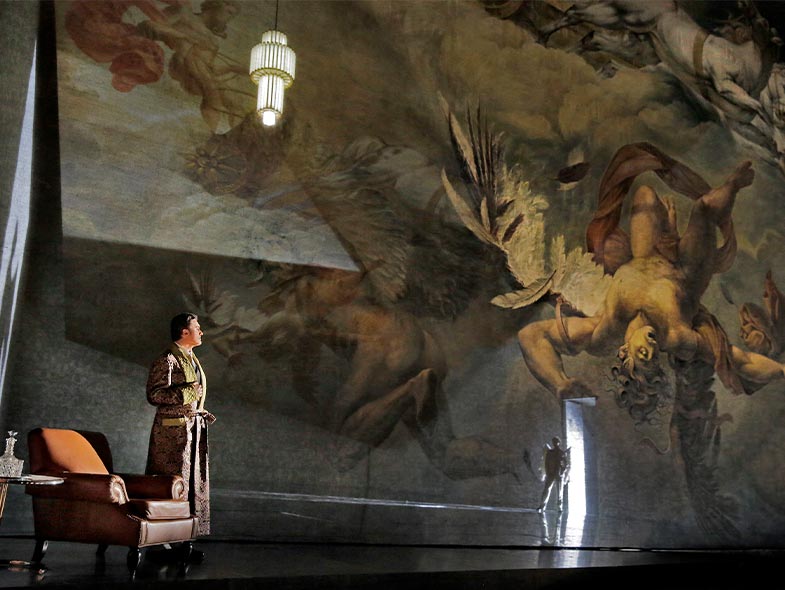 World premiere: Teatro Apollo, Rome, 1859
Composed in the middle of Giuseppe Verdi's prolific career, Un Ballo in Maschera is replete with the kind of passionate vocal outpourings that make his earlier works so compelling but also shows signs of the composer's musical evolution—which would reach its fruition in the later masterpieces Otello and Falstaff. The opera's story came from history—Sweden's King Gustav III was assassinated by a political enemy during a masked ball at the Stockholm Opera House in 1792. But in Verdi's hands, the tale transcends mere historical reenactment: As he did in many of his most celebrated creations, the composer uses it as an opportunity to explore the intersection of the public and private lives of those in power.
Creators
Giuseppe Verdi (1813–1901) created 26 operas in a remarkable career spanning six decades in the theater. His role in Italy's cultural and political development has made him an icon in his native country. Ballo's librettist, Antonio Somma (1809–64), was a lawyer, playwright, and theater manager. Verdi did not write another opera with him, although he kept Somma busy working on a libretto based on King Lear, a project that was never completed.
Set Designer
Paul Steinberg
Costume Designer
Brigitte Reiffenstuel
Lighting Designer
Adam Silverman
Choreographer
Maxine Braham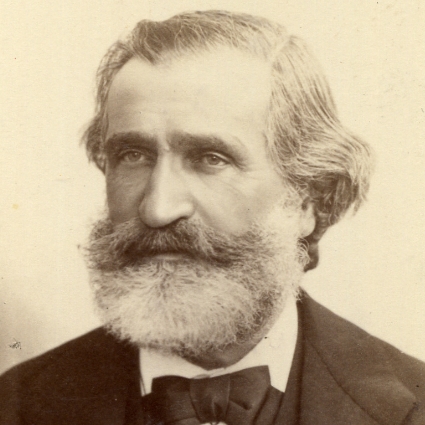 Setting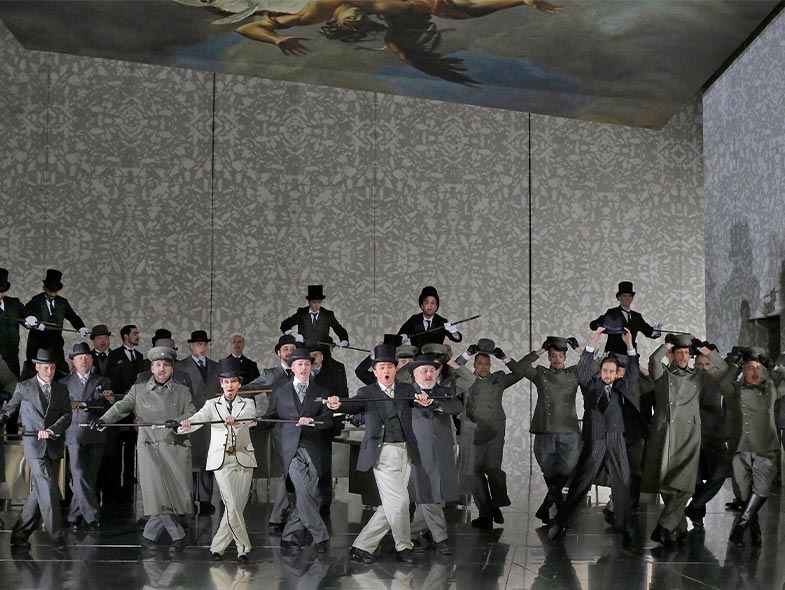 This opera suffered from the interference of censors of the Kingdom of Naples, who objected to the depiction of a royal assassination on the stage. Somma offered a revised libretto, moving the action to colonial Boston. This alternate setting, despite its odd incongruities, became the opera's standard version well into the second half of the 20th century. In recent years, though, the original Swedish setting has often been restored, as in the previous and the current Met productions.
Music
The score of Ballo is remarkable for its economy and beautiful melodic expression. All of the leading roles have solos that are among Verdi's best. Among them are the soprano's haunting "Morrò, ma prima in grazia" in the first scene of Act III, followed by the great baritone aria "Eri tu." The tenor has several featured moments, ranging in tone from the deliberately showy "Di' tu se fedele" in Act I to the introspection of the extended study scene in Act III. Some of the most remarkable passages of the score, however, are given to multiple voices: Act III's ingenious opening scene builds from a solo narrative to a quintet in which the various emotions of the protagonists merge into a single extraordinary stream of music.