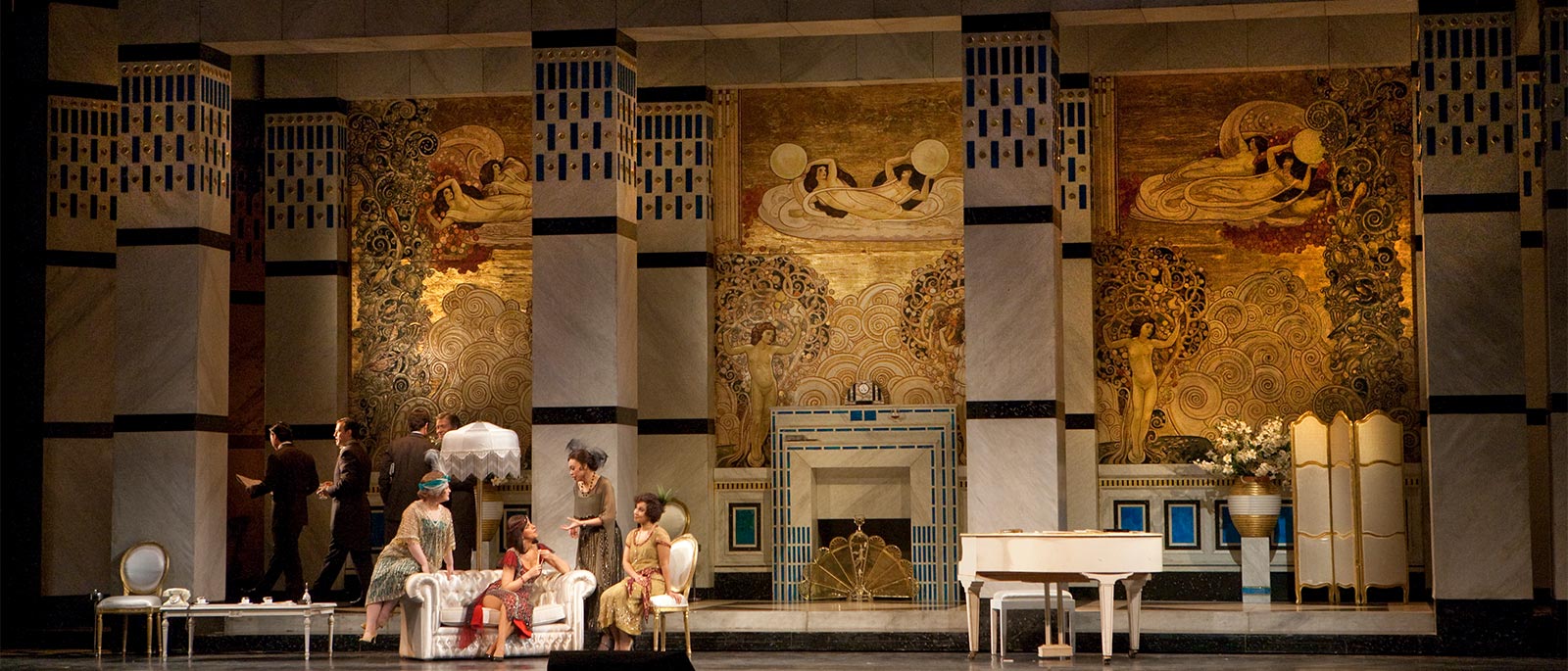 Giacomo Puccini
La Rondine
$25 rush tickets are available for every performance and go on sale for Monday through Friday evening performances at noon, for matinees four hours before curtain, and for Saturday evenings at 2:00PM. Learn more about the Met's rush ticketing program here.
Overview
Puccini's bittersweet love story makes a rare Met appearance, with soprano Angel Blue starring as the French courtesan Magda, opposite tenor Jonathan Tetelman in his highly anticipated company debut as Ruggero, an idealistic young man who offers her an alternative to her life of excess. Maestro Speranza Scappucci conducts Nicolas Joël's Art Deco–inspired staging, which transports audiences from the heart of Parisian nightlife to a dreamy vision of the French Riviera. In their Met debuts, soprano Emily Pogorelc and tenor Bekhzod Davronov complete the sterling cast as Lisette and Prunier.
Please note that video cameras will be in operation during the April 16 and April 20 performances as part of the Met's Live in HD series of cinema transmissions.
A co-production of Théâtre du Capitole, Toulouse; and Royal Opera House, Covent Garden

Production a gift of The Sybil B. Harrington Endowment Fund
Revival a gift of Barbara Augusta Teichert
Languages
Languages sung in
La Rondine
Titles
Title languages displayed for
La Rondine
Met Titles In
English
German
Spanish
Italian
Timeline
Timeline for the show,
La Rondine
Estimated Run Time
2 hrs 35 mins
House Opens

Acts I and II

75 mins

Intermission

40 mins

Act III

40 mins

Opera Ends
Cast
Select a date from the dropdown to filter cast by date of performance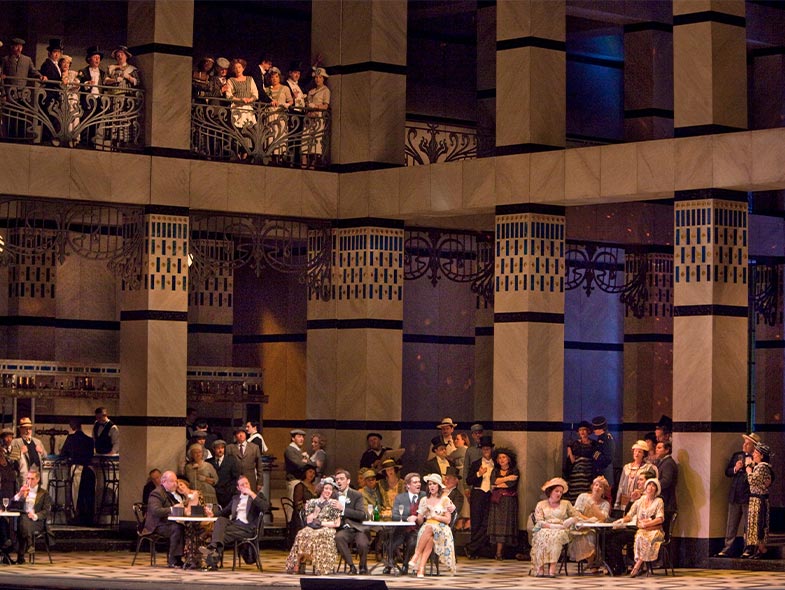 World premiere: Grand Théâtre, Monte Carlo, 1917
Initially conceived as an operetta before receiving the full operatic treatment, this bittersweet love story is the least-known work of the mature Giacomo Puccini, largely due to the circumstances of its premiere: Italy and Austria became enemies during World War I, precluding a Vienna premiere, and the opera quietly opened in neutral Monte Carlo, never finding a permanent place in the repertoire. That loss is scandalous, since La Rondine, judged on its own merits rather than compared to other operas with similar themes, is a fascinating work—featuring an abundance of exuberant waltzes, a lightness of tone (particularly in the intoxicating first two acts), and a romantic vision of Paris and the south of France.
Creators
Giacomo Puccini (1858–1924) was immensely popular in his own lifetime, and his works remain staples in the repertory of most of the world's opera companies. Giuseppe Adami (1878–1946) provided Puccini with the libretto for La Rondine and would later work with him on Il Tabarro and Turandot. Viennese author, journalist, and composer Alfred Maria Willner (1859–1929) and his collaborator Heinz Reichert (1877–1940), who wrote operetta libretti for several of the most popular composers of the day, supplied the opera's outline.
Set Designer
Ezio Frigerio
Costume Designer
Franca Squarciapino
Lighting Designer
Duane Schuler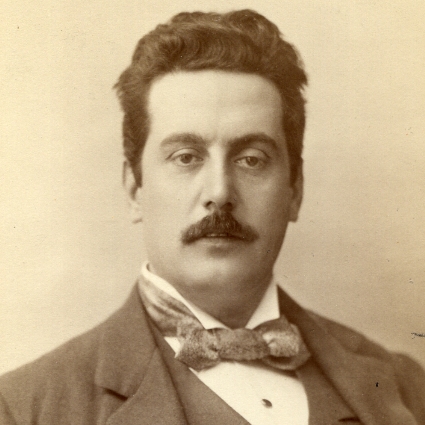 Setting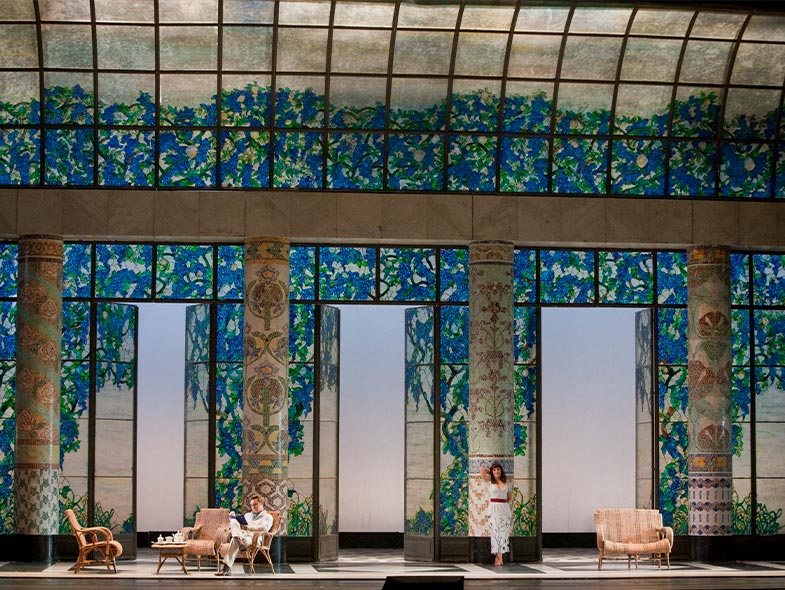 Each of the three acts of La Rondine evokes a different aspect of French life, as well as a different take on the nature of love. Act I is set in Magda's elegant salon; Act II is set in the raucous Bal Bullier, a famous Latin Quarter dance hall; and Act III is set outside Nice on the French Riviera. The Met's current, Art Deco­­–inspired production places the action in the 1920s.
Music
The score of La Rondine is sophisticated and economical—and entirely engrossing. It flows with the sort of melody that could only come from Puccini, including the dreamy dance sequences in Act II and the ensemble in the same scene, "Bevo al tuo fresco sorriso," as well as the opera's most famous aria, Act I's "Chi il bel sogno di Doretta."