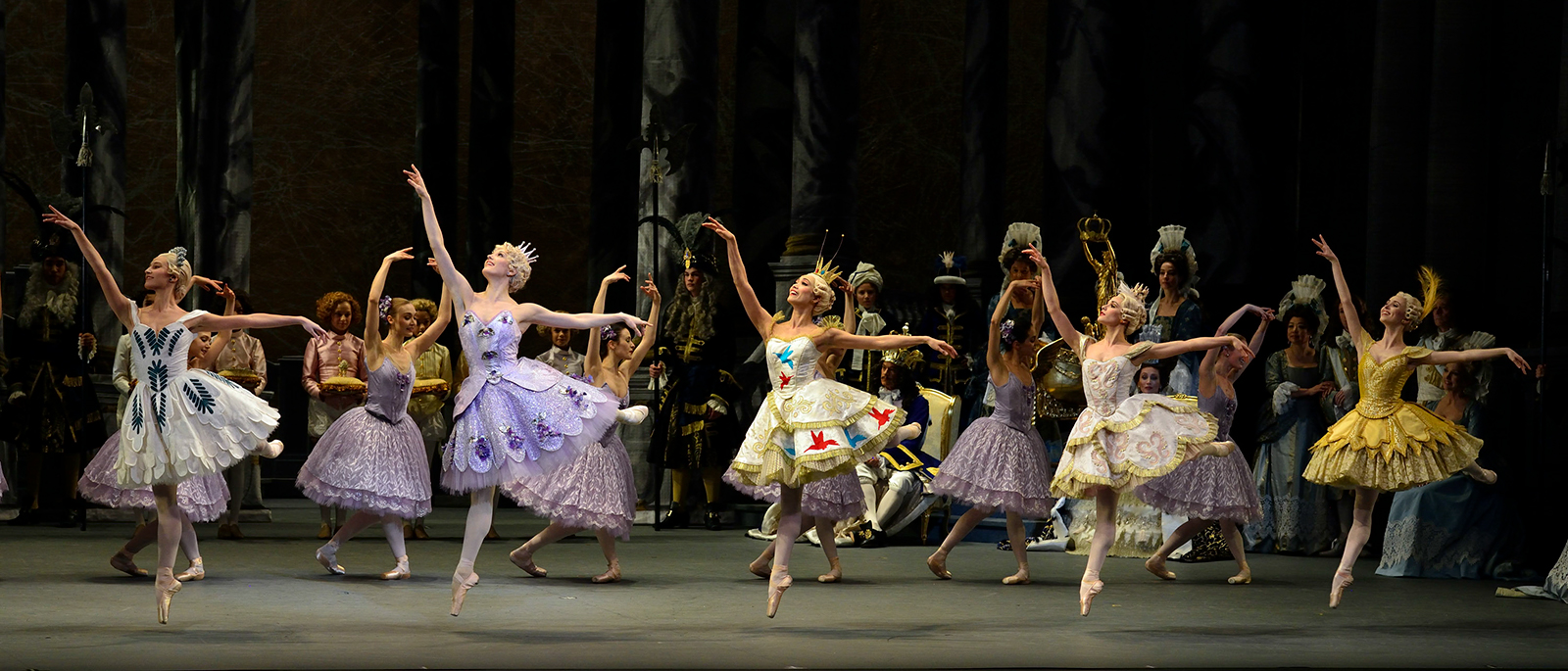 Peter Tchaikovsky
The Sleeping Beauty - ABT
This production ran: Jan 1 - Dec 31
This production has been canceled.
Overview
Please note that the 2020 ABT season has been canceled due to the coronavirus pandemic.
Alexei Ratmansky's inspired reconstruction of this classic ballet awakens the timeless story of love triumphing over evil. Featuring 400 lavish costumes and magnificent storybook sets, this retelling of the beautiful Princess Aurora, the evil sorceress Carabosse, and the magical kiss of a handsome prince is certain to cast a spell on your heart and spark your imagination.