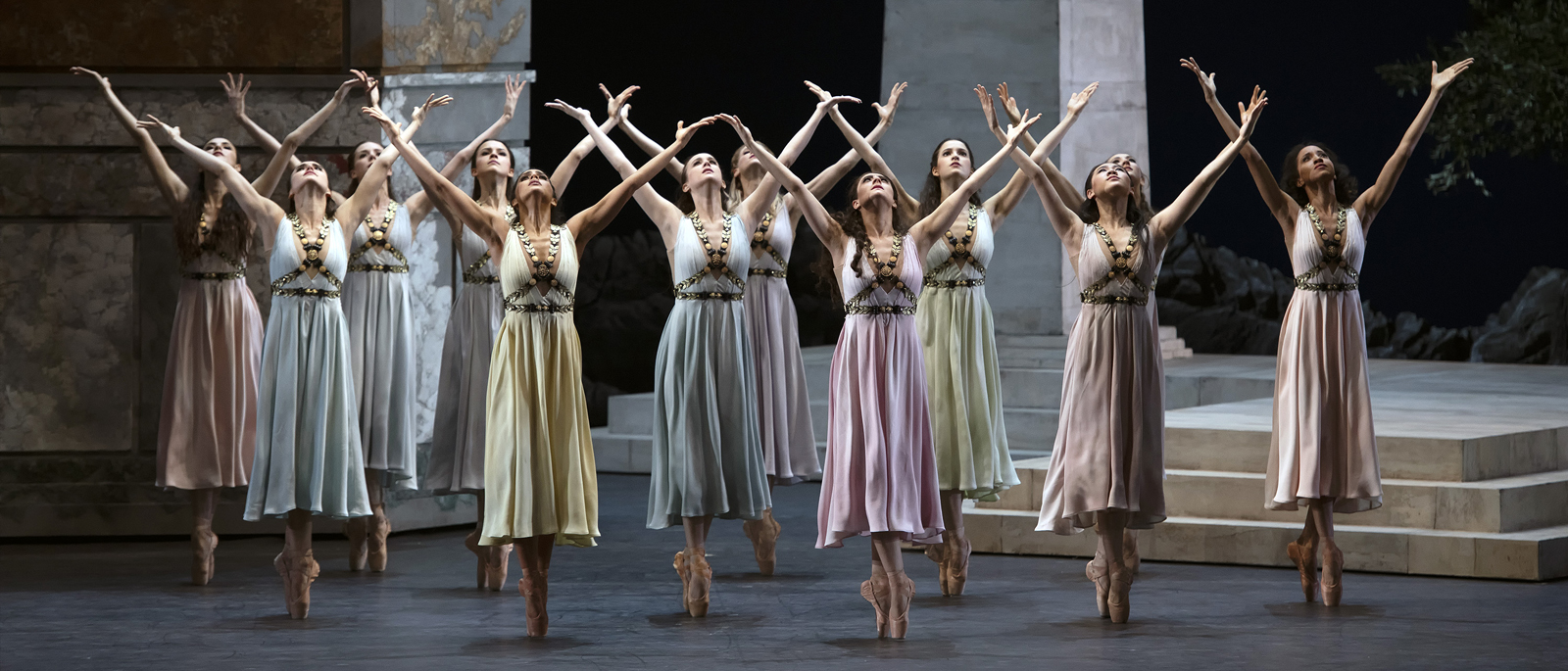 ABT 2020 Season Update
Dear Friends of American Ballet Theatre,
It is with heavy hearts that we inform you that all ABT spring and summer 2020 performances at the Metropolitan Opera House have been cancelled, due to the COVID-19 pandemic. While the impossibility of proceeding with our 80th Anniversary season is deeply painful, protecting the health and well-being of our ABT artists, crew, musicians, staff and audience members is paramount.
We have revised the ticket policy for subscription ticket holders for performances May 11 to July 4, 2020. The value of your tickets has been credited to your ABT account at the Met Opera box office. At your convenience, you may access your credit and choose from the following options by logging in to your account on metopera.org or by calling Met Customer Care at 212-362-6000, Monday to Friday 10 AM to 6 PM:
DONATE YOUR TICKETS
We are deeply grateful for the support of our fans and friends during this unprecedented time. The current state of emergency has severely impacted ABT's operations, and we hope that you will consider donating the value of your tickets as a tax-deductible gift to ABT's Crisis Relief Fund, which supports the dancers, production crew, pianists, education staff, and ballet masters. Your assistance has always been vital; today, it is our lifeline to protect and preserve America's National Ballet Company®. At this moment, when our mission – which requires travel, human connection and public assembly – is under threat, we are buoyed by the generous acts of kindness we have witnessed.
USE YOUR ON ACCOUNT CREDIT FOR A FUTURE ABT PERFORMANCE
This credit can be used for future ABT Performances at the Metropolitan Opera House. We will return to the Met in June of 2021.
REQUEST A REFUND
To request a refund, please contact us with your Subscriber ID ready. We appreciate your patience as we process your request, while working remotely and with limited resources at this time. We will do our best to expedite your refund, and we estimate that it may take up to thirty days.
A COMBINATION OF THE ABOVE
If you would like to split the value of your tickets across a combination of these options, please call us at 212-362-6000 with your Subscriber ID, and an agent will assist you.
Right now, members of the ABT community are #AloneButTogether, doing our part to stop the spread of the coronavirus through social distancing. Please join us for shared online experiences that reflect the Company's camaraderie, unity, and optimism, and visit our web and social media updates page frequently to explore the unique content our dancers and educators have created in response to the pandemic.
We eagerly anticipate ABT's 80th Anniversary Fall 2020 season at the David H. Koch Theater, (October 21-November 1), which is slated to continue as planned, pending the guidance of government and health officials. We look forward to the day when ABT's artists can come together to train, create, and collaborate, as well as when we can astonish, delight, and transport audiences once again, in New York City and beyond.
As America's National Ballet Company®, we know we will play an important role in healing our nation on the other side of this crisis.
Until then, we send profound thanks for your generosity and sincere wishes for your continued strength and health.
Warm Regards,
Kara Medoff Barnett
Executive Director
Kevin McKenzie
Artistic Director