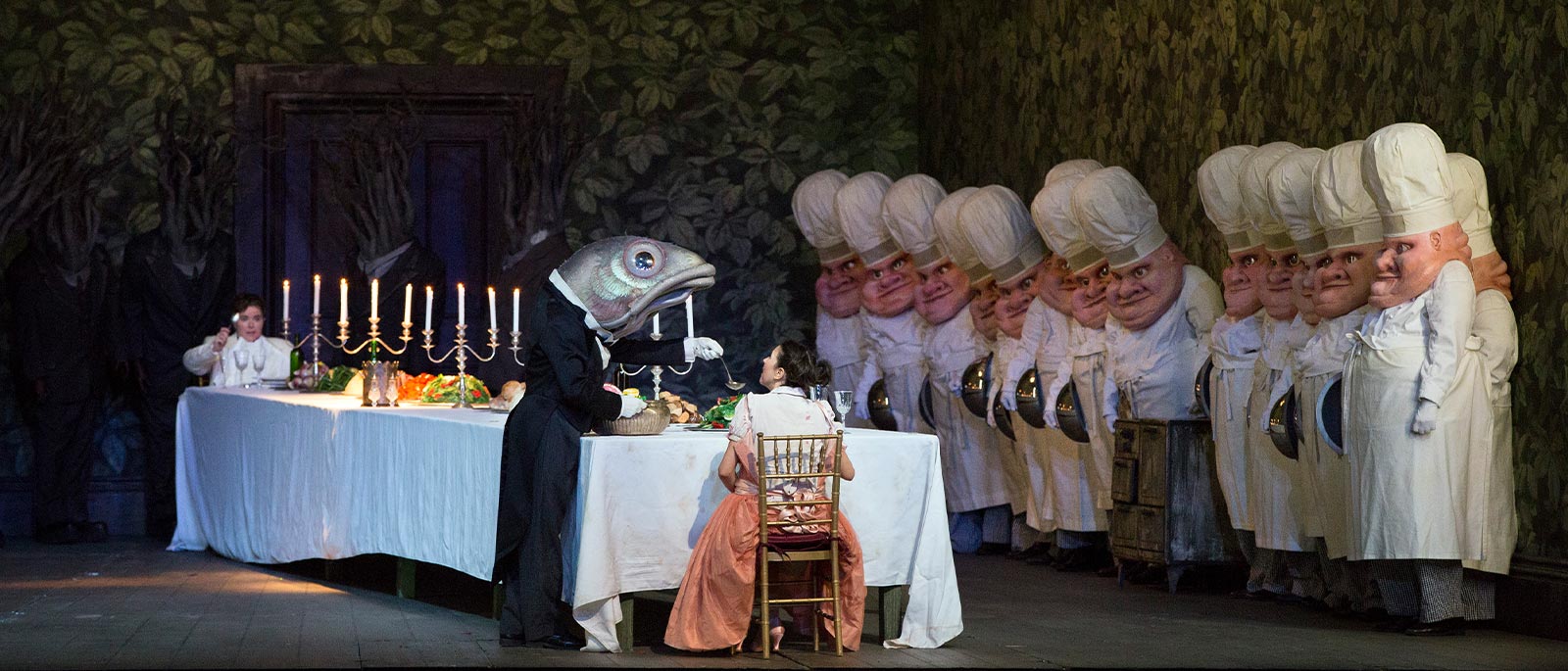 Engelbert Humperdinck
Hansel and Gretel
All future exchange fees will be waived for tickets purchased through September 1, 2020.
Overview
A deliciously festive holiday tradition, the Met's English-language staging of Humperdinck's sweeping interpretation of the Brothers Grimm fairy tale returns, complete with giant cartoon chefs, singing trees, and a wicked witch's kitchen you'll never forget. Soprano Hera Hyesang Park and mezzo-soprano Elizabeth DeShong headline as the siblings lost in the woods, and tenor John Daszak (in fright wig and fat suit) appears as their over-the-top nemesis, the Witch. Edward Gardner conducts.
The production was originally created for Welsh National Opera and Lyric Opera of Chicago
Production a gift of the Gramma Fisher Foundation, Marshalltown, Iowa; and Karen and Kevin Kennedy
Additional funding from Dr. Coco Lazaroff, and Joan Taub Ades and Alan M. Ades
Languages
Languages sung in
Hansel and Gretel
Titles
Title languages displayed for
Hansel and Gretel
Met Titles In
Timeline
Timeline for the show,
Hansel and Gretel
Estimated Run Time
2 hrs 10 mins
House Opens

Acts I & II

59 mins

Intermission

30 mins

Act III

41 mins

Opera Ends
Cast
Select a date from the dropdown to filter cast by date of performance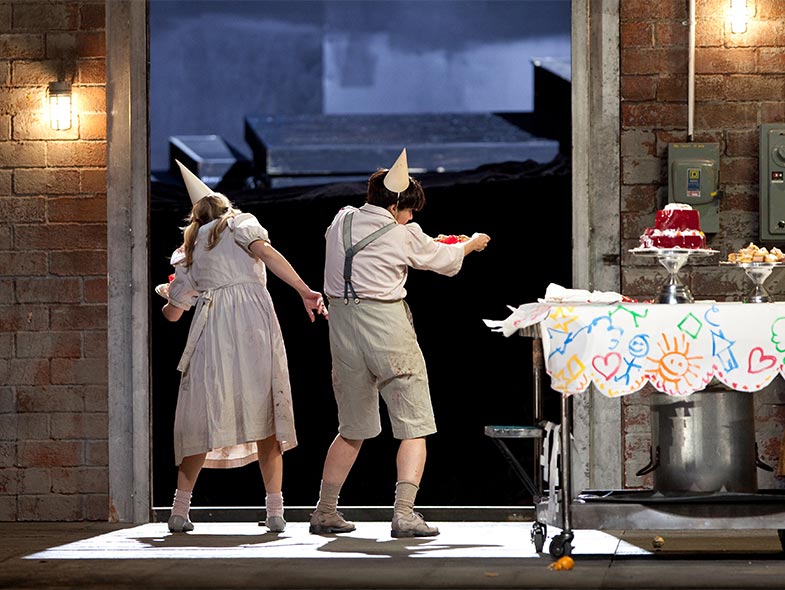 Premiere: Weimar, Court Theater, 1893. Originally conceived as a small-scale vocal entertainment for children, Hansel and Gretel resonates with both adults and children, and has become one of the most successful fairy-tale operas ever created. The composer, Engelbert Humperdinck, was a protégé of Richard Wagner's, and the opera's score is flavored with the sophisticated musical lessons he learned from his idol while maintaining a charm and a light touch that were entirely Humperdinck's own. The opera acknowledges the darker features present in the Brothers Grimm version of the familiar folk tale, yet presents them within a frame of grace and humor.
Creators
Engelbert Humperdinck (1854–1921) was a German composer who began his career as an assistant to Richard Wagner in Bayreuth in a variety of capacities, including tutoring Wagner's son Siegfried in music and composition. Hansel and Gretel was Humperdinck's first complete opera and remains the foundation of his reputation. The libretto was written by Humperdinck's sister, Adelheid Wette (1858–1916), and is based on the version found in the Brothers Grimm collection of folk stories. Jacob (1785–1863) and Wilhelm (1786–1859) Grimm were German academics whose groundbreaking linguistic work revolutionized the understanding of language development.
SET & COSTUME DESIGNER
John Macfarlane
LIGHTING DESIGNER
Jennifer Tipton
CHOREOGRAPHER
Linda Dobell
ENGLISH TRANSLATION
David Pountney
Composer
Engelbert Humperdinck
Setting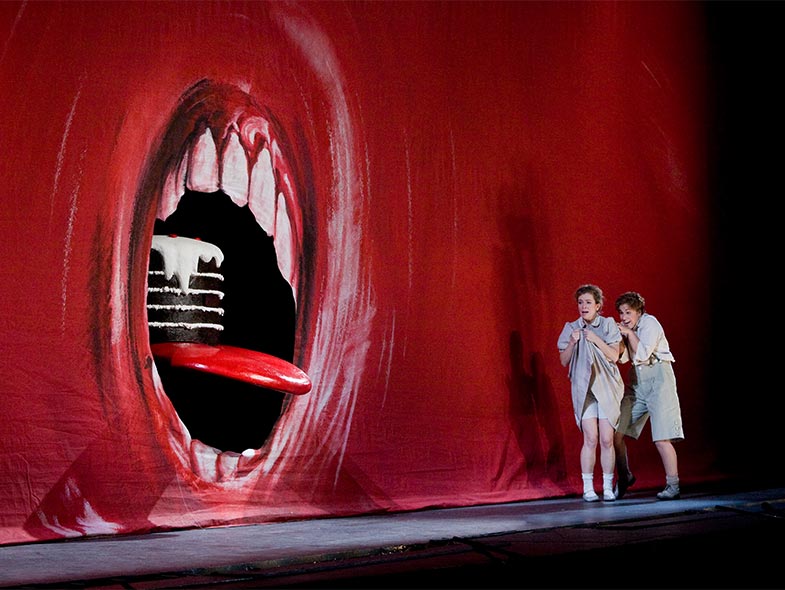 The opera's three acts move from Hansel and Gretel's home to the dark forest to the Witch's gingerbread house deep in the forest. Put another way, the drama moves from the real, through the obscure, and into the unreal and fantastical. In this production, which takes the idea of food as its dramatic focus, each act is set in a different kind of kitchen, informed by a different theatrical style: a D.H. Lawrence-inspired setting in the first, a German Expressionist one in the second, and a Theater of the Absurd mood in the third.
Music
The score of Hansel and Gretel combines accessible charm with subtle sophistication. Like Wagner, Humperdinck assigns musical themes to certain ideas and then transforms the themes according to new developments in the drama. Unlike Wagner, however, Humperdinck uses separate songs (with real folk songs among them) within his scheme. The music, like the children, seems to grow up over the course of the evening.